Recently, through an extremely innocent situation, Yoenis Cespedes revealed the detrimental culture of the New York Mets organization. 
R
ecently, during a New York Mets broadcast, SNY showed the audience peculiar footage: outfield slugger
Yoenis Cespedes
on top of a pitcher's mound in the bullpen apparently, conducting a bullpen session.
Mets broadcasters Gary Cohen and Ron Darling commented and analyzed Cespedes's pitching mechanics and form:
Meet Yoenis Cespedes, the power righty in the rotation.

Posted by Elite Sports NY on Monday, July 24, 2017
Darling and Cohen complemented and gushed over the outfielder's 'smooth mechanics." Darling even jokingly suggested Cespedes debut his pitching repertoire during a future, blowout game.
Above all, I need to preface this article, by explaining that any other team I, most likely, would have chuckled at this sight. However, due to the plague and scourge of severe arm and shoulder injuries afflicting the New York Mets organization, I became enraged.
Notably, during the last several years, I and others have tried to discover an explanation or theory for the rash of arm injuries and surgeries experienced by players (i.e., pitchers) in the Mets organization. Namely, major arm and shoulder injuries suffered by Matt Harvey who replaced Johan Santana during the 2012 season. Subsequently, Santana was placed on the DL with a bruised left shoulder.
Previously, Johan Santana missed the entire 2011 campaign after requiring surgery to repair a torn shoulder capsule, which occurred during Spring Training. Eventually, Santana's career was derailed, undergoing surgery in 2013 after tearing his shoulder capsule once more, therefore, missing the entire 2013 season.
In fact, questions started to arise concerning the New York Mets' team medical staff as questionable diagnosis' concerning star players such as Carlos Beltran, Jose Reyes and Jason Bay. Each player missed considerable time during 2013, due to various injuries.
To resume, Matt Harvey, on Aug. 26, 2013, was diagnosed with a partially torn ulnar collateral ligament in his pitching elbow. Eventually, the Mets announced the prized pitcher would undergo Tommy John surgery. Notwithstanding that frightening ordeal, Harvey returned in 2015 albeit, on a strict pitch-count and innings regiment, successfully.
Additionally, on June 15, 2016, Harvey was placed on the DL after a string of underwhelming starts. Due to being diagnosed with thoracic outlet syndrome being that, Harvey was experiencing nerve compression in his right shoulder. In fact, Noah Syndergaard, Jacob deGrom, Steven Matz, Zack Wheeler and Josh Edgin have all undergone surgeries. Not to mention, other position players and minor league pitchers who have been afflicted with devastating arm and/or shoulder injuries. Even more, most of those injuries described occurred during the last few seasons (2013-2016).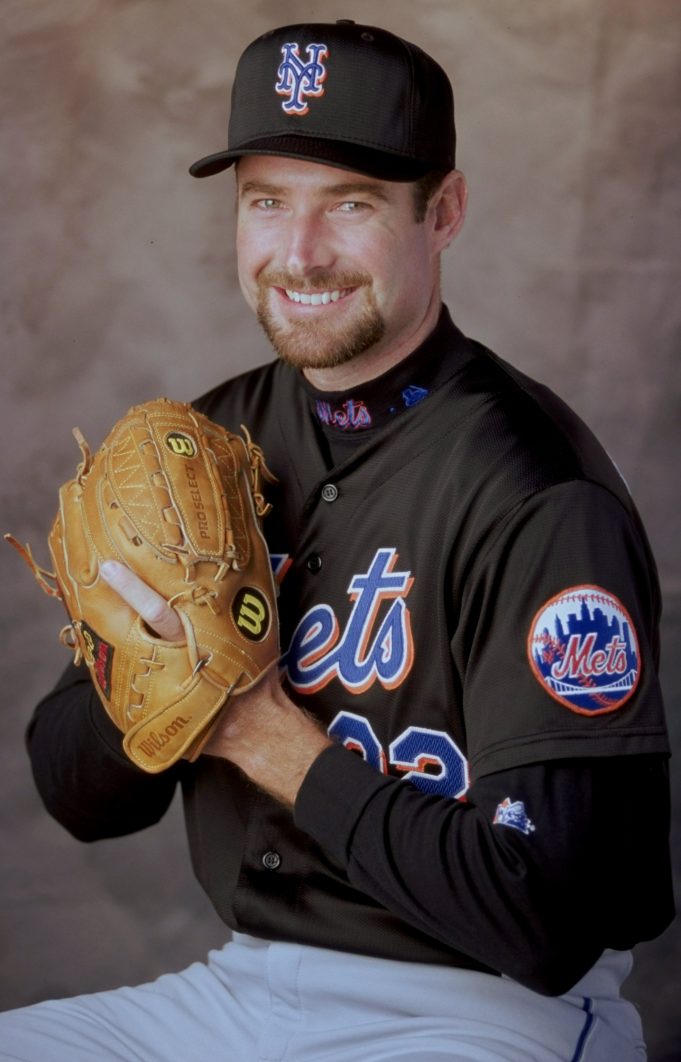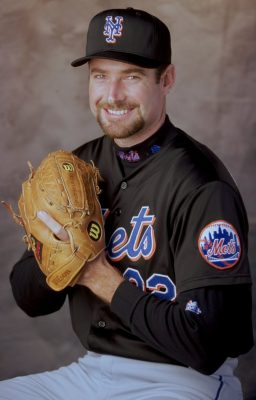 Arguably, since the late 1980s, perhaps no other MLB organization has experienced a similar, prolonged trend of severe pitching injuries. Briefly, phenomenon Dwight Gooden's career was never the same after undergoing surgery in 1989 to repair a torn right-shoulder muscle tear. Although, some argue substance abuse did the heavy lifting to siphon Gooden's "once in a lifetime talent" from him. Also, former 1988 A.L. Cy Young winner Frank Viola underwent Tommy John surgery in the spring of 1993, after signing with the Boston Red Sox. Viola was part of an impressive Mets starting rotation from 1989-1991.
Then, who can forget the infamous NY Mets "Generation-K" comprised of the No. 1 overall pick of the 1994 draft, Paul Wilson, flame thrower Jason Isringhausen, and Bill Pulsipher? Accordingly, surgeries and a host of various injuries destroyed that fabled trio, also. Incidentally, other notable injuries occurred throughout. Yet, do you see a disturbing trend concerning the NY Mets and young, talented, pitchers?
Does the footage of Yoenis Cespedes in a Mets uniform conducting a bullpen session seem maddening?
Why would any competent Mets employee or fan, be amused by such impertinent behavior? Above all, it exposes the culture concerning the habits and high-risk behaviors by players in the entire organization.
Hence, there are several questions one must ask to show a correlation of arm injuries with the Mets organization. Specifically, what are the strength and training regiments in the minor leagues? Particularly, why are so many pitchers who develop in the Mets farm system, routinely imposed with a stringent, season innings limit?
More importantly, are other players (e.g., pitchers) partaking in on-field horse-play or hijinks which could be contributing to the overall poor health of the players of this organization.
Admittedly, while viewing Cespedes throw a few curve balls during his bullpen session, I could not help wondering, what do the actual Mets pitchers do to amuse themselves? Speaking of this, during batting practice, pitchers normally congregate in the outfield to shag fly balls. Do the Mets pitchers have some sort of arm-strength contests, to determine which pitcher can wing a throw all the way to home plate from the outfield?
In any case, viewing Yoenis Cespedes display his pitching repertoire in the bullpen can only be construed as a glimpse of the disorganized culture permeating the New York Mets organization. During the 1993 season, former A.L. MVP (1988), slugger Jose Canseco of the Texas Rangers entered a blowout game to pitch in relief. Afterward, Canseco would require surgery to repair ligaments in his forearm. MLB players are historically fragile, as the game of baseball requires fine-motor skills and muscles to perform.
Beginning in Little League, coaches warn players to warm up correctly, instruct players not to throw anything except fastballs. Then, in High School and beyond, baseball players are warned and advised of high-risk off/on-field behavior to avoid injury. Therefore, a major league outfielder, who is a talented hitter, earning more than $20 million dollars per season should never 'mess around' and play out their pitching fantasies. Finally, could you imagine the New York Yankees, particularly, Derek Jeter conducting a bullpen session before a regular season game with the pitching coach standing behind him?
There is your answer. If you answered yes, likely, you are a blind, disillusioned, longtime New York Mets fan and I bet you cannot wait to see Yoenis tally his first K.