The postseason may not be a reality this year, but there are a lot of reasons why New York Mets fans should keep watching.
T
hough the playoff possibilities for the 2017 season are rather bleak —according to
Fan Graphs
, the New York Mets have a less than 2% shot at a playoff spot — fans should still tune into SNY game after game.
There are still several factors that Mets fans should be interested in for the remainder of the season. These factors will play a key role in the team's success in the 2018 season and beyond.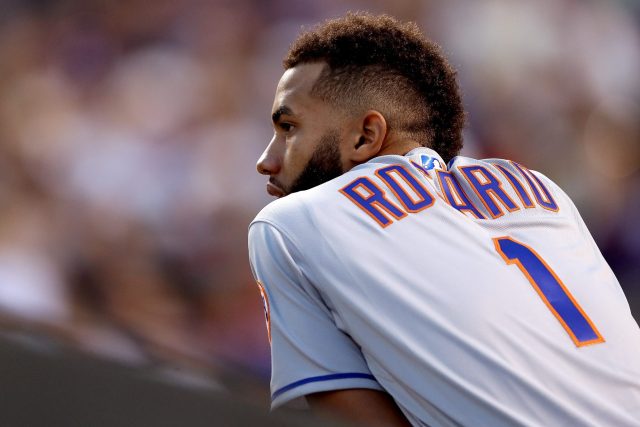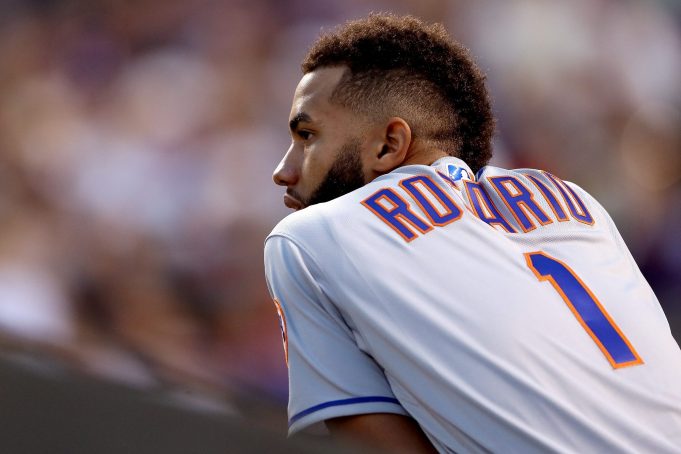 The Future
Top prospect Amed Rosario made his much-anticipated debut this week and his results sent a wave of optimism through Queens.
Rosario displayed a sense of smoothness in the field that the Mets have not had since a young Jose Reyes and solid infield defense is something the Mets desperately need going forward. Rosario showed tremendous range, the ability to charge balls hit in front of him, and athleticism in the field. Though his first three career games are an extremely small sample size, he is only going to get better with time.
On the offensive side of the ball, Rosario also showed extreme promise. In just three games, he already has two triples. To put that into perspective, SS Asdrubal Cabrera played 141 games last year for the Mets — and had one triple.
Speed kills, and Rosario has plenty of it.
Amed Rosario just laid down the #Mets fastest home-to-3rd time tracked by #Statcast since 2015. Got to 3rd in just 11.32 secs on his 3B. pic.twitter.com/jNhZd2RqWy

— Matt Kelly (@mattkellyMLB) August 3, 2017
Rosario also beat out an infield single and his speed puts pressure on the opposing defenses to make plays. Mets fans saw first hand was happens when this occurs, bringing back memories from the 2015 World Series.
Rosario is going to be very good for a very long time. Mets fans should be excited for watching him develop.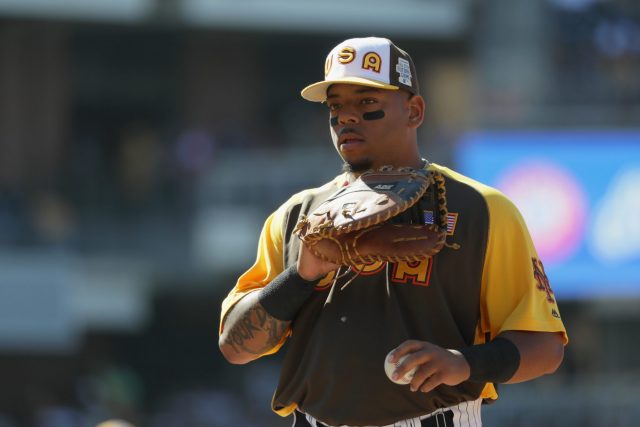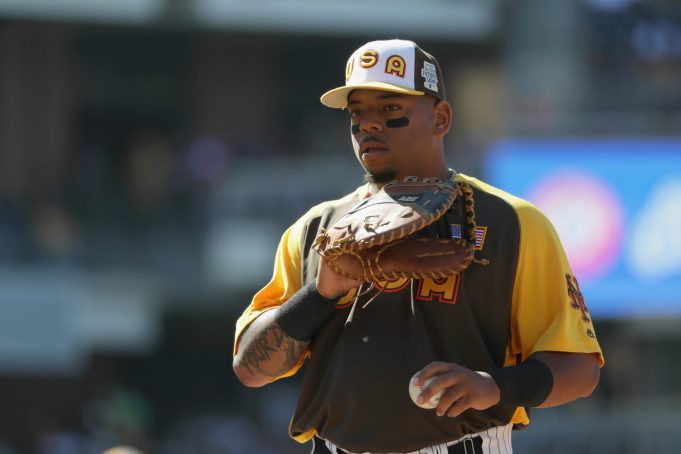 First base prospect Dominic Smith is also set to make his MLB debut sometime this month. In 546 games and 2,051 at bats, Smith has a minor league career batting average of .305 and an OBP of .398.
If that is not impressive enough, Smith is hitting .340 this season, with career-highs in both the home runs and doubles.
The Mets have not had a first baseman that can consistently hit for a high average and decent amounts of power in a very, very long time. Smith will be the Mets' all around best hitting first basemen since Carlos Delgado in 2008, where he hit over .270 with 38 bombs.
The Mets have found their starting shortstop and first basemen for hopefully the next decade, and that future starts now. Regardless of 2017, Mets fans should watch their future development.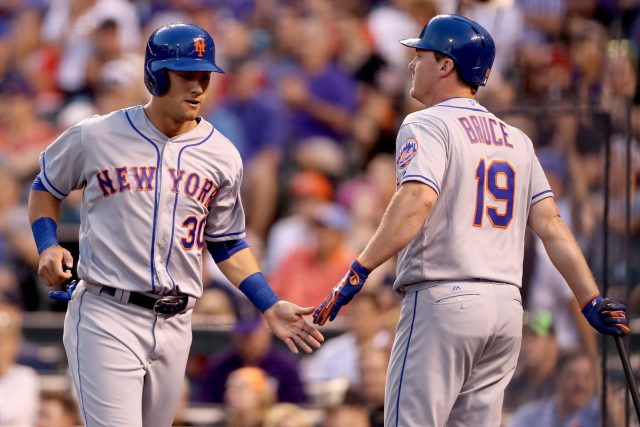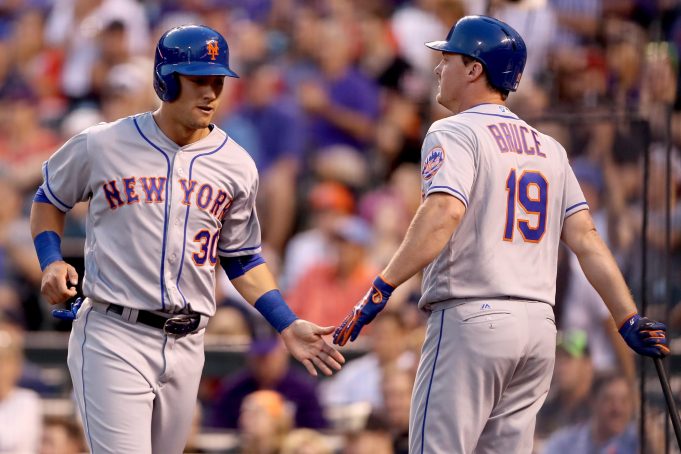 At the beginning of the season, the Mets lone All-Star was set to start the season in the minors.
What a mistake that would have been.
Conforto is hitting .293 with an OBP of .398. Not only is he hitting for a high average, he is drawing a high amount of walks. In 19 fewer games than 2016, he has drawn 11 more bases on balls.
The power numbers are there as well. Conforto has over 20 bombs on the year, and he should see that number reach the 30's by the end of 2017.
While Conforto has already made himself a household name for Mets fans, do not forget the kid is only in his second full season and has as big a role as anyone in the team's future.
Mets fans should keep an eye on Conforto's stat line as the season progresses. He has the ability to hit over .300 and hit 30 home runs, something that should bring excitement for the present and future.
The last time a player on the Mets accomplished that feat was David Wright back in 2008. Mets fans should be ecstatic to compare Conforto to the Captain.
The Pitching
Noah Syndergaard, Jeurys Familia, Matt Harvey, Zack Wheeler, and Robert Gsellman all find themselves on the disabled list.
That's about 60% of the projected opening day pitching rotation and their All-Star closer.
There's a reason the Mets are not where they want to be record wise — and this has a lot to do with it.
It's safe to assume that all of these names will be healthy and ready to go before season's end. That is not to say the season is saved and the Mets will go on a historic run, but Mets fans will get a glimpse of their rotation for, what hopes to be, a very good 2018 team.
Syndergaard and Familia have not pitched since May, and Harvey and Gselleman have not started since June. It will be interesting to see how the four hurlers bounce back from these injuries. And maybe just as intriguing, how management handles the number of innings they can throw.
Syndergaard will return to his normal 'Thor' form because the dude is a freak. Syndergaard is just flat out fun to watch, and every time he takes the ball Mets fans should be glued to their TV's.
That being said, if Familia, and even one of Harvey or Gsellman, show positive signs, 2018 will indeed be something special.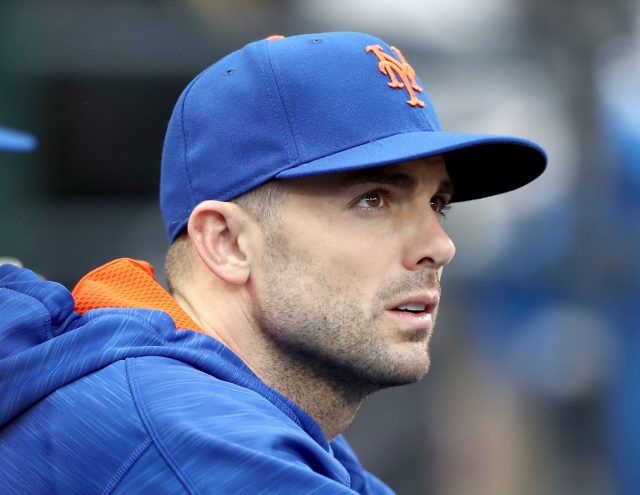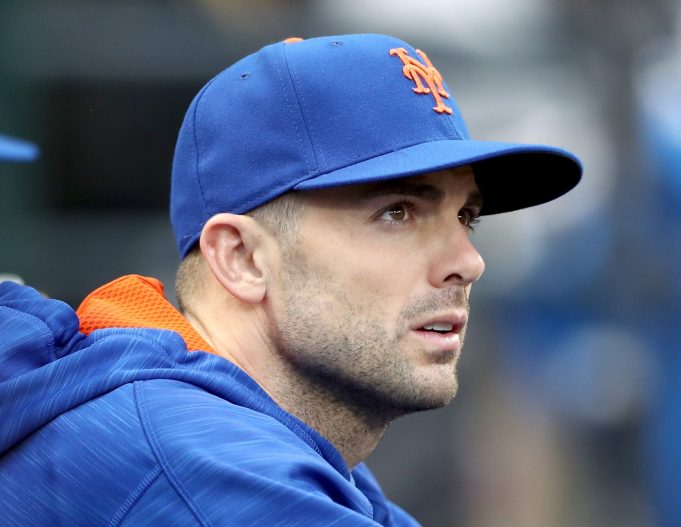 The Return of David Wright
There is nothing that will make a Mets fan smile more than seeing #5 at the hot corner. This dream is becoming closer to a reality.
After finishing his rehab work with his surgeon, the Captain began "low-level baseball activities" earlier this week. Wright very well could see the field in early October, barring any set backs.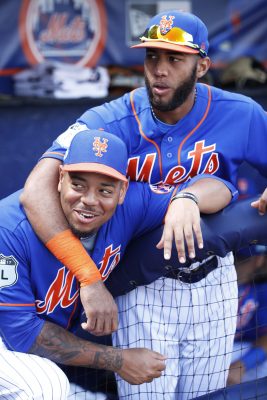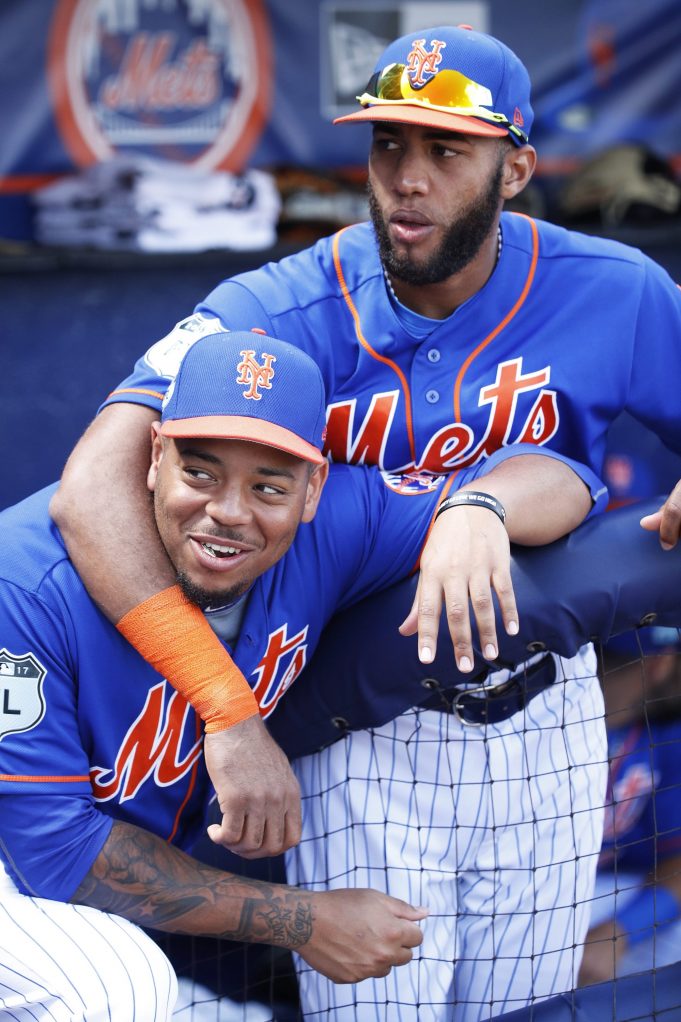 But the Mets will be taking a cautious approach in his possible return, and rightfully so.
The correct way for the Mets to handle this situation is to ease the captain back slowly, with 2018 Opening Day in mind. Between now and Spring Training, there is plenty of time for Wright to get in baseball shape and ready for baseball.
There is not one guy who deserves another shot more than the Captain. At this stage of their career, most players would have just called it quits. But not the Mets captain; after neck surgery, Wright has worked tirelessly to find the field again.
With third base still being a question mark for 2018, a healthy David Wright could very well be the answer.
Mets fans should follow this closely through out the remainder of the season.
2018 in Mind
Between Rosario, Smith, Conforto and Yoenis Cespedes, the Mets will have a very solid middle of the lineup for the next several years. Mets fans should be very excited for what this lineup will look like, and the remainder of 2017 will be a great chance to see just how electric it will be.
With the pitchers returning rather soon, Mets fans will begin to realize just how set they are for 2018.
So don't tune out just yet, Mets fans. The remainder of 2017 is the start of a dominating 2018.