New York Knicks' president Steve Mills, has made some big decisions in his first month on the job. Here's how his four most notable decisions as president stack up against one another.
J
ust three days before NBA free agency began, New York Knicks owner James Dolan cut ties with president
Phil Jackson
. After failing to reach the playoffs in all three years of his tenure in the Big Apple, Dolan decided enough was enough and went in a different direction.
With a void to fill in the front office, Dolan opted to promote general manager, Steve Mills, to assume the role of team president.
In his first month on the job, Mills has made some big-time risks, but also some very smart basketball decisions. So how do those moves stack up against one another?
Here's how Mills' moves as president rank.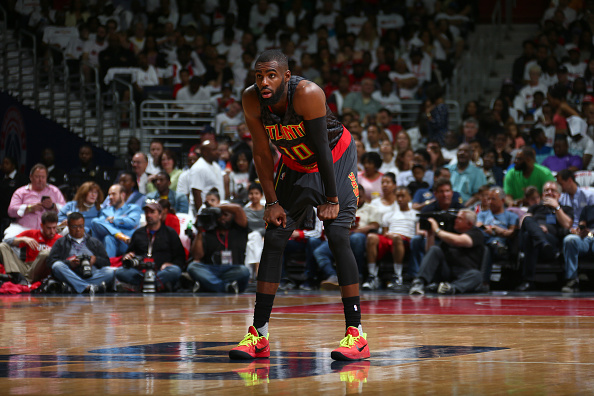 4) Signing Tim Hardaway Jr.
After going relatively silent during the first few days of NBA free agency, Mills and the Knicks made quite the headlining move towards the end of week one.
Agreeing to a four-year, $71 million deal with Hawks' shooting guard Tim Hardaway Jr., Mills made his first big signing as "the man" in the front office. In doing so, he brought Hardaway back to the team which he spent the first two years of his career with.
While Hardaway left New York on a sour note via trade, he's a better player than he was in his first stint with the Knicks. After being more of a spot-up perimeter player, Hardaway has become a more well-rounded scorer. Attacking the rack more often than not and beginning to not rely on his outside jumper as much, Hardaway has become a more sound product on the offensive end.
The issue in Mills' signing of Hardaway is, of course, the money. With the Hawks reportedly willing to only go as high as $48 million, one could make the case that the Knicks were bidding against themselves in the process.
The fact that Hardaway's not an elite defender, and was, in a way, overpaid a bit, has many questioning Mills' motives early on his tenure as president. So while his signing does come with some upside, it's a transaction that's a major risk for Mills and the Knicks.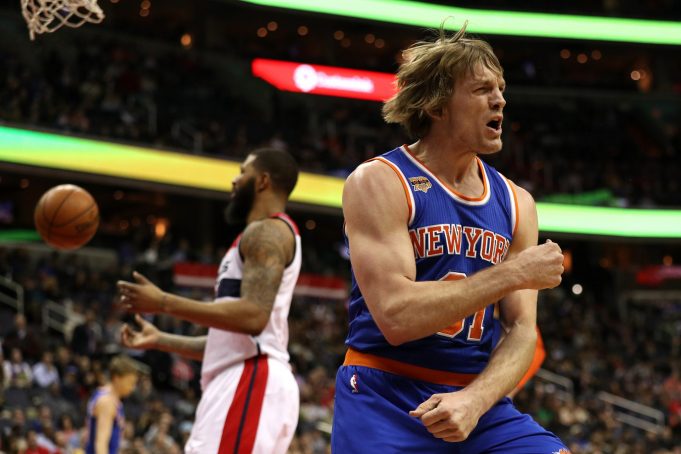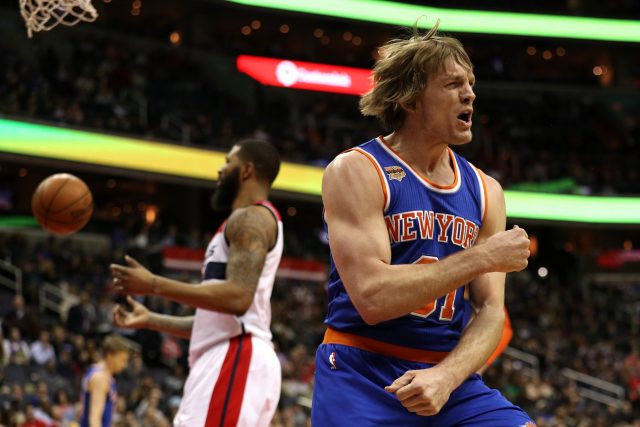 3) Re-Signing Ron Baker
After going undrafted in the 2016 NBA draft, the Knicks signed Wichita State shooting guard Ron Baker. Baker, the four-year grad, came to the Knicks and was, in fact, a pleasant surprise.
Playing tight on-ball defense and diving after loose balls, Baker showcased a willingness to compete on the defensive end in his rookie year. One knock on Baker's season, however, was his productively on the offensive end.
Shooting 37.8% from the field and just 26.7% from beyond the arc, Baker struggled to maintain a consistent jumper in his rookie campaign.
But at the end of the day, Baker's positive play on the defensive end, paired with the potential for him to improve his jumper, make him an intriguing prospect going forward for the Knicks.
Agreeing on a two-year, $8.9 million deal to retain the greasy haired wing, Mills has a potential "three and d" prospect coming off the bench. But was it possible he forked over a little more coin than he had to?
While Baker was a nice player for the Knicks, it was unknown whether there was any true market for him in free agency. With that in mind, it's possible the Knicks could've kept him for maybe one or even two million less per year.
His youthful defensive play will be an asset for the Knicks going forward, but it's possible that Mills gave Baker a little more green than he had to.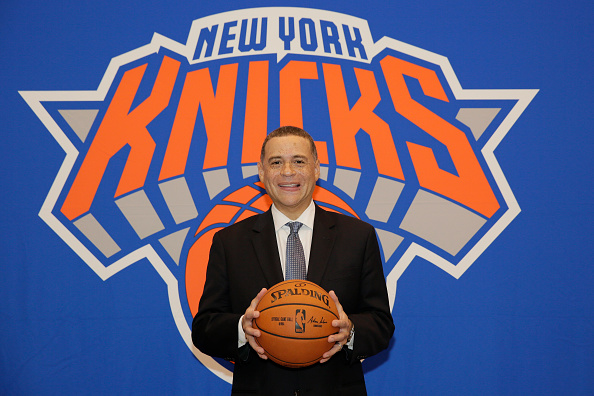 2) Hiring Scott Perry
After being promoted to president, Mills and the Knicks had an opening to fill at general manager. Mills filled the void by hiring Sacramento Kings' assistant GM, Scott Perry.
Perry has spent time with a number of NBA organizations. Ranging from the Detroit Pistons to the Orlando Magic to most recently, the Kings, Perry has experience in the front office. In addition to his resume, Perry provides the Knicks with a new-look face in their organization.
Back in his reign as the president, Jackson was stubborn upon working with people who he had ties to in the past. But Mills has done the opposite.
While he could've very well promoted from within, Mills opted to go out of his comfort zone and hire from the outside — leading him to Perry.
So far, the Mills-Perry pairing has gone well. They've been patient when it comes to handling the Carmelo Anthony trade talks and have also been bargain shopping on the free agent market — which lead to their best transaction of the offseason.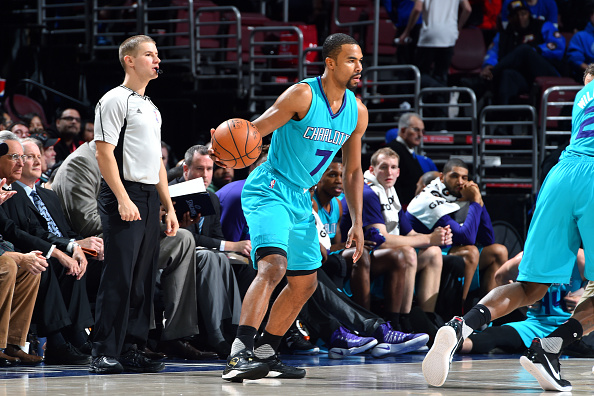 1) Signing Ramon Sessions 
Many got on Mills and the Knicks for not spending big or, at the very least, making a move for a well-known point guard in the offseason's early stages. But instead of overspending for a guard who would only delay a full-on rebuild, Mills and the Knicks opted to go smart shopping.
Agreeing to a one-year, minimum deal with veteran point guard Ramon Sessions, the Knicks appear to have found their starting point guard for the 2017-18 season.
While they did draft French point guard Frank Ntilikina, some in the organization aren't keen on starting the 19-year-old in his rookie season. So if they're of that belief, then it's wise to bring in someone who won't barricade Ntilikina's long-term development.
In Sessions, the Knicks have a 31-year-old guard who's a proven product, but likely won't be part of their long term plans. He's a selfless player who's adept at finding his teammates in both transition and halfcourt sets, while also possessing the ability to finish in the paint.
At the end of the day, signing Sessions isn't a headline move or one that affects their future. But it's a signing that provides wiggle room, in regards to Ntilikina' growth — which is crucial in any decision that they would've made, in regards to adding a point guard.
When you take into account his veteran presence, the cheap contract and the fact that he doesn't hurt the Knicks going forward, Sessions is Mills' best move thus far as president of basketball operations.