Injury woes in recent years have enabled New York Mets fans to overlook personnel moves that backfired.
Will Lucas Duda continue the trend of former New York Mets making their mark with new teams? His early returns are favorable. Through three games with Tampa Bay, he is hitting .429 with two home runs and three RBIs.
Let's take a look at the top three active players that turned their careers around after leaving New York:
Jason Vargas' short-lived career with the Mets was ironically yet unsurprisingly injury-filled. Vargas was traded the Mets in November of 2006 and was called up in May of 2007 after going 2-3 with a 5.30 ERA with Triple-A New Orleans.
On May 13, following an injury to Moisés Alou, Vargas was called up and replaced Mike Pelfrey with the fifth and final rotation spot, a position he would hold for less than a month. After allowing five runs in a no decision against the Cubs, Vargas was lit up for nine over just 3.1 innings against Colorado.
After allowing 14 runs over 10.1 innings, the Mets were done with Vargas, as he ended up not pitching another game for them. That October, Vargas had surgery on a torn labrum in his hip and was traded to Seattle two months later.
It's safe to say that everything went uphill from there for the lefty.
After being acquired by Seattle, Vargas quietly did his thing for Triple-A Tacoma in 2009, compiling a 4-3 record with a 3.14 ERA across nine starts.
Vargas' patience was rewarded when he earned a spot in Seattle's starting rotation in 2010. Vargas' first 14 starts with Seattle were nothing short of incredible.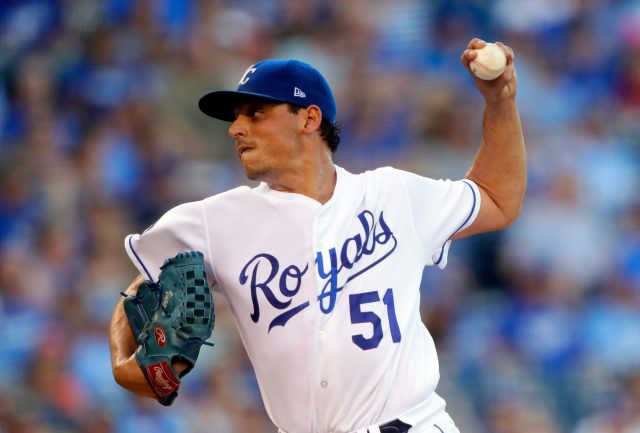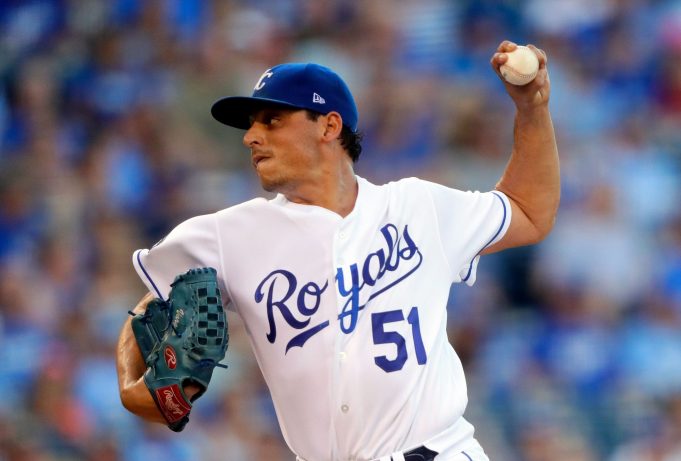 The lefty recorded a 2.66 ERA over 91.1 innings and was 6-2. Vargas' finished the season with a 9-12 record with a strong 3.78 ERA and struck out 116 batters.
Two years later, Vargas signed a one-year deal with the Mariners for $4.85 million, far less money than he proved to be worth three months later.
In July 2012, Vargas earned AL Pitcher of the Month Honors by going 5-0 with a 1.64 ERA in six starts.
That December saw the Mariners trade Vargas to the Los Angeles Angels in return for highly sought after first baseman Kendrys Morales.
After going 9-8 with the Angels in 2013, Vargas signed a four-year contract with the Kansas City Royals and was paid a deserving $32 million.
Vargas finished the 2014 season with a career-best 3.71 ERA across 187 innings, and in his playoff debut, he allowed just two runs against his former team, and the Royals went on to win the pennant.
In July 2015, Vargas tore the UCL in his left elbow, missed the rest of the year, and most of the 2016 season as well. The Royals went on to win it all in Vargas' absence, and he still received a ring, something the Mets never believed would happen when letting him go.
This season, Vargas is 13-4, has a 3.00 ERA, and was selected to his first career All-Star game.
After Baltimore waived Justin Turner in May of 2010, the New York Mets picked him up and quickly sent him to Triple-A Buffalo.
Less than a month later, Turner was called up to the Mets, but would just play four games.
The following April, New York gave Turner another chance. The infielder ended up playing 117 games for the Mets, hitting .260 with 49 runs, four home runs, and 51 RBIs.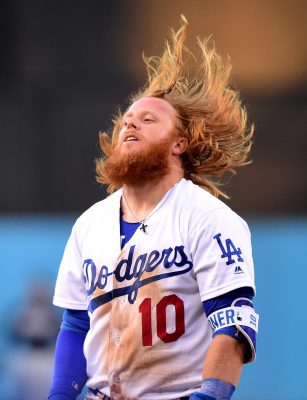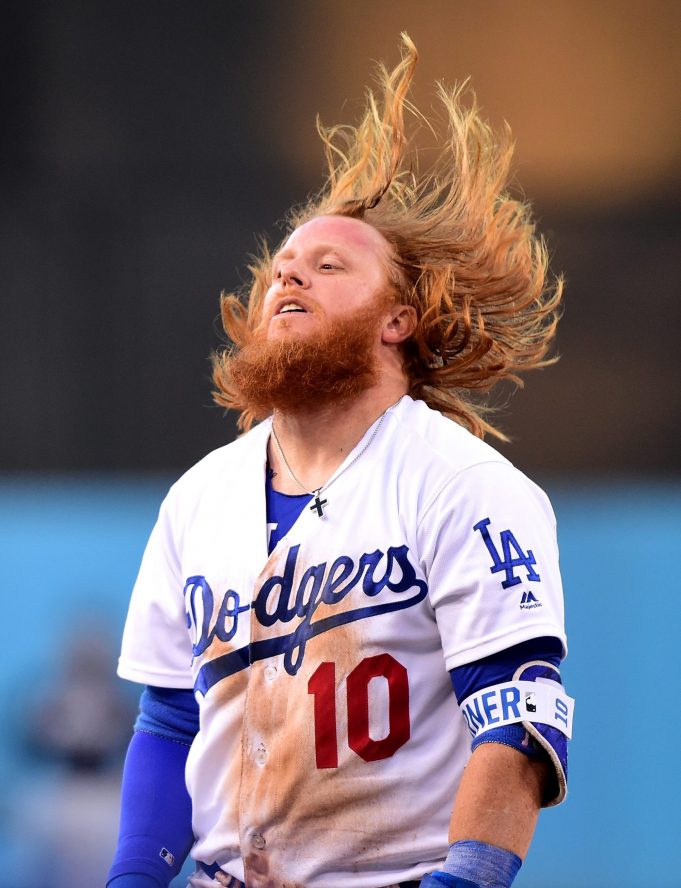 Turner's 2011 campaign showed signs of a potential breakout candidate. In 2012, Turner played in 94 games, hit .269, recorded 20 runs, hit just two homers, and batted in just 19.
2013 saw much of the same from Turner. In 86 games, Turner hit .280 with 12 runs, two home runs, and 16 RBIs.
In the offseason, New York non-tendered Turner and made him a free agent. In early February of 2014, the Dodgers invited Turner to spring training and was signed by the Dodgers the following month.
Turner's average grew from  2.60 to 2.80 over three years with New York, yet they didn't expect him to continue getting better. They were horribly, horribly wrong.
Turner played 109 games for the Dodgers in 2014, hitting a mind-boggling .340 with seven home runs 43 RBIs. During the offseason, Turner avoided arbitration and signed a one-year deal worth $2.5 Million.
In 2015, as the starting third baseman, Turner finally put his entire offensive game together, hitting .294 with career most 16 home runs and 60 RBIs.
Despite losing to his former team in the 2015 NLDS, Turner went 10/19 (.526 BA) in the series.
In January, Turner once again avoided arbitration and signed a one-year deal worth $5.1 Million. For the second straight season, the Dodgers gave Turner far less money than he deserved and got elite production from him.
In 151 games, Turner hit .275 with 27 home runs and 90 RBIs, both career bests for him. Finally, that offseason, Turner was rewarded for his efforts, signing a four-year, $64 million deal with the Dodgers.
This season, Turner is hitting an incredible .359 over 78 games with 44 runs, 11 home runs, and 41 RBIs. Turner's strong first half was rewarded when winning the "Final Vote" for a spot in the 2017 MLB All-Star Game.
The fact that Turner is No. 2 on this list speaks for itself.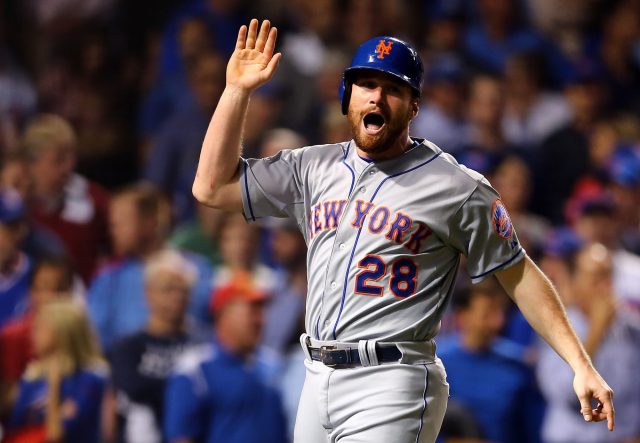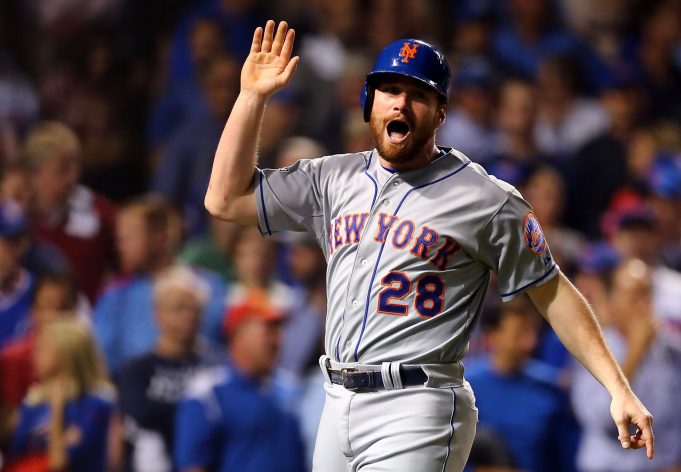 New York drafted Daniel Murphy in the 13th round of the 2006 MLB draft. After recovering from a knee injury suffered prior to the draft, Murphy spent the entirety of 2007 with High-A St. Lucie.
In 2008, after starting the season with Double-A Binghamton, Murphy was promoted to Triple-A, but was finally called up to the Mets one day later.
Murphy made an immediate impact with the Mets by singling in his first career at bat and becoming just the fifth rookie in Mets history to hit safely 10 times in their first 20 at bats.
One week after being called up, Murphy hit his first career home run against the Marlins and finished the season with a strong .313 batting average.
Since David Wright was the cemented third baseman, the Mets had to use Murphy in left field in 2008 and a large chunk of 2009. After Carlos Delgado injured his hip, Murphy was finally back in the infield, this time at first base.
In his second season, Murphy led the Mets with 12 home runs, the fewest to lead New York since 1977.
After missing the entire 2010 season with an MCL tear, Murphy was having the season of his life in 2011 until he suffered the same injury colliding with Braves outfielder Josê Constanza.
Prior to the injury, Murphy was batting .320 good for the third best average in the National League, with 49 runs, six home runs, and 48 RBIs.
However, the injury resulted in Murphy being ineligible to qualify for one of the best averages in the NL.
In 2012, Murphy started the season as the second baseman following his MCL injury.
He went on to hit .291 with 62 runs, six bombs, and 65 RBI.
In 2013, Murphy broke out and became one of the better second basemen MLB had to offer. In 161 games, Murphy hit .286, finished with the second most hits in the NL with 188, blasted a career-most 13 homers, scored 92 runs, and stole a career-high 23 bases in 26 attempts.
In 2014, Murphy was finally selected to his first career All-Star Game. At seasons end, Murphy hit a strong .289 with nine homers, 57 RBIs, and 79 runs.
After Wright sustained an injury in Early June of 2015, Murphy was moved to first base, the position he knew best. He hit a career-high 14 home runs and hit .281.
Murphy then went on to have one of the most cherished individual playoff runs of all time.
In game five of the 2015 NLDS, Murphy blasted the game-winning home run to put the Mets up 3-2 in the sixth inning. In the series, Murphy went 7-21, with three home runs and five RBIs.
In the NLCS, Murphy homered four times, hit.529 in the series, and became the first player ever to hit a home run in six straight playoff games.
The Mets went on to lose the world series, and a month later, lost Murphy, who would then sign with the Nationals on a three-year deal worth over $37 million.
Ever since Murphy has become arguably the best hitter in baseball.
In his first season with Washington, Murphy hit a phenomenal .347 with 88 runs, 25 home runs, and 104 RBIs.
This season, Murphy has taken things to a new level hitting .337 with 67 runs, 17 home runs, and 73 RBIs in 48 fewer games.
New York has traded a star pitcher, waived a star third baseman, and failed to re-sign a star second baseman. All three of these players have become elite talents, and each of them were named MLB All-Stars this season.