Yo have to see it to believe it. From a solo blast in the first inning to a 'Little League' home run in the seventh, Yoenis Cespedes single-handedly led New York to victory last night and had fun doing so.
Last night, the New York Mets beat the San Diego Padres 6-5 and left fielder Yoenis Cespedes had one one of the most memorable nights of the 2017 season.
In the top of the first inning, Cespedes deposited a solo home run into the left field stands to give the Mets a 1-0 lead.
https://twitter.com/TheRenderMLB/status/890034579041636353
In the top of the fifth inning, Cespedes doubled to left field, bringing in Asdrubal Cabrera and giving the Mets a 4-2 lead.
YOOOOOOOO!!@ynscspds keeps it going as he brings in another and gives us the lead. pic.twitter.com/mtACebWOSi

— New York Mets (@Mets) July 26, 2017
At this point, no Mets fan would expect anything more from their star slugger. He'd had a good night. But the 31-year-old made the most out of his final at-bat.
Cespedes checked his swing, and before you knew it, the ball was tight-roping down the right field line. Curtis Granderson scored from first, and Yo was about to stretch out a RBI triple, or so he thought.
Yoenis Cespedes with the check swing, little league, inside the park home run #Mets #LGM pic.twitter.com/FVww021Mfj

— Around The Bases POD (@AroundBasesPOD) July 26, 2017
Padres first baseman Wil Myers unleashed an errant throw to try and nail Yo at third base, and Cespedes beat out the throw home to successfully complete the 'little-league home run'.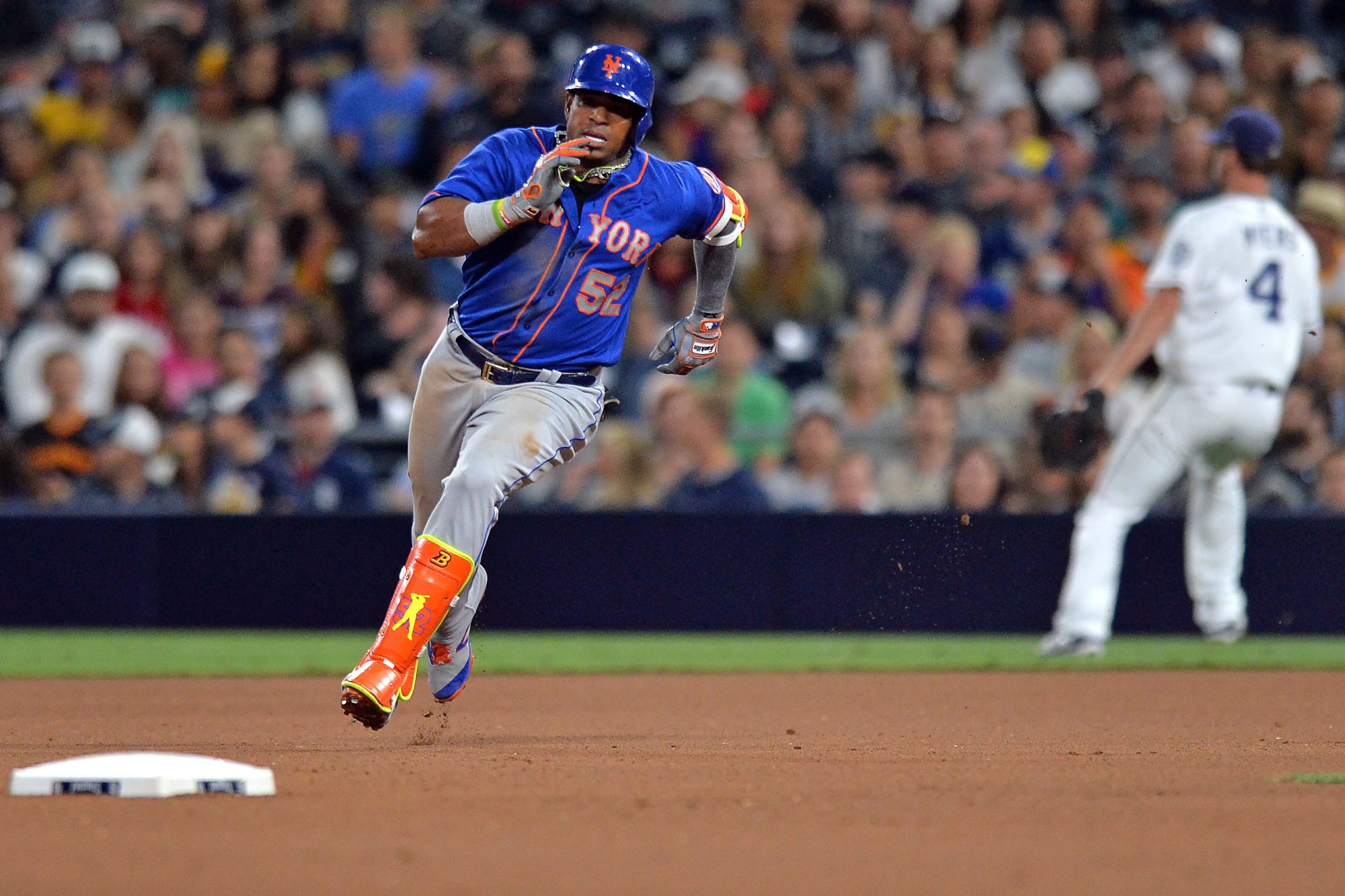 Cespedes finished the game 3-for-4 with two runs scored, a home run, three RBI, and fell just a single shy of the cycle.
Although he left the game with leg tightness, Cespedes reassured the baseball world that it was nothing serious during a postgame interview.
Here's Yoenis Cespedes discussing his leg "fatigue" and better results at the plate, with interpreter Melissa Rodriguez. #Mets pic.twitter.com/RX88edLgpR

— Anthony DiComo (@AnthonyDiComo) July 26, 2017