Had New York's pitching core stayed healthy, the surprisingly consistent production from four New York Mets batters would've had New York contending this fall.
H
eading into the 2017 season, the Mets expected to contend, and their team on paper shows why. Had New York sported a healthy rotation of
Noah Syndergaard
,
Jacob deGrom
,
Matt Harvey
,
Steven Matz
 and
Robert Gsellman
/
Seth Lugo
, there is a good chance this team could have replicated their 2015 season in which they won the pennant.
However, a mixture of disappointment and injuries have the majority of New York's pitching on the DL, and because of that, the front offense has made no attempt to bolster an ugly bullpen.
At the beginning of the 2017 season, guys like Yoenis Cespedes, Curtis Granderson, Jose Reyes, and Neil Walker were expected to carry the load on offense. Thanks to injuries and inconsistency, New York has had plenty of guys transition from bench players into everyday starters who have turned heads this year. Let's take a look at them.
After hitting .220 last season over 109 games, it was understandable why fans would have low expectations for the 24-year-old. But Conforto has finally started to live up to the hype that surrounded him when the Mets made him the 10th overall selection in the 2014 MLB Draft.
Through just 80 games, Conforto is boasting a ridiculous .408 on-base percentage, is hitting .294 with 19 homers, 52 RBI, and 53 runs, and was voted into his first career All-Star Game.
Whoever says they saw this offensive production coming from Conforto is flat out lying.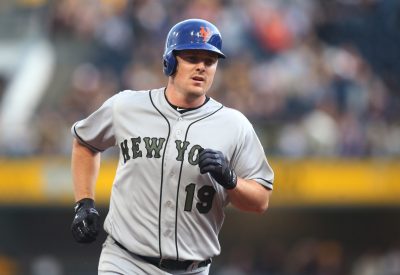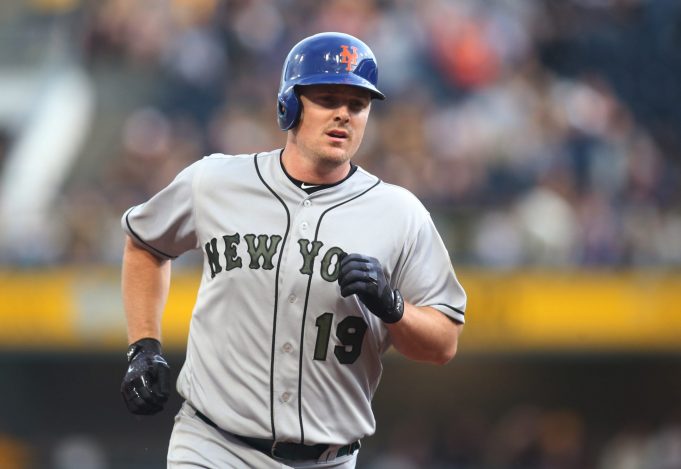 Like Conforto, Bruce wasn't given much of a chance when the season began, yet has now solidified himself as one of the only productive bats on the team.
Going into the 2017 season, Bruce had hit less than 20 home runs just once since 2008, yet many were still not confident that he would bring much-needed power to New York.
Between Cincinnati and New York, Bruce belted 33 homers in 2016. Although Bruce batted a poor .219 over 50 games with the Mets last season, he did supply them eight home runs.
Back in January, Joel Sherman of the New York Post reported that the Mets wanted to trade Bruce, a move that the team's fans would have supported. Now, they might have second thoughts about dealing away the veteran slugger.
Through 90 games, Bruce is batting .263 with 25 home runs, 65 RBI, and a .852 OPS. If you didn't know any better, you'd think those numbers belonged to Cespedes—they don't.
Ultimately the Mets may receive an offer they can't afford to pass up for Bruce, who can become a free agent after the season.
Going into 2017, Rivera was projected to come off the bench. Last year, the 28-year-old was finally given a chance to showcase his talents in the majors after a lengthy six years in the minors, and he did.
In just 33 games last season, Rivera hit .333 with three home runs and 16 RBI. New York rewarded his efforts by putting him on the bench. This season, he's had to once again wait for an opportunity to show the Mets that he deserves to be an everyday player.
Rivera was finally given a shot after Walker went down with an injury in mid-June. Through 71 games, he is batting a terrific .292 with five bombs and 27 RBI. He's earned a spot in the everyday lineup. It'll be interesting to see how the Mets handle things when Walker returns.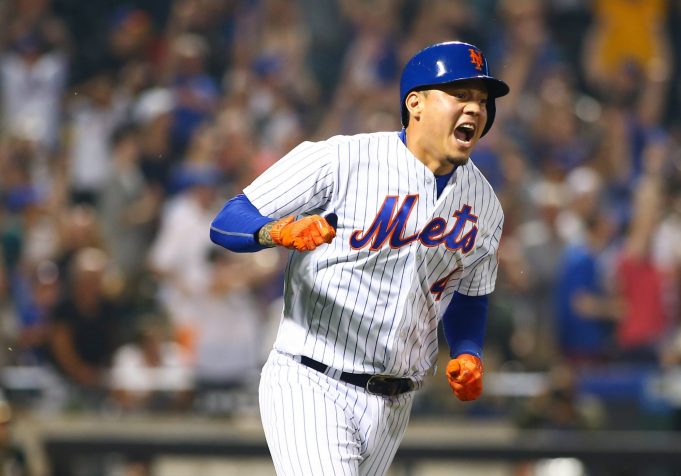 After hitting .267 with 16 home runs and 49 RBI over 103 games last season, many were hoping that Flores was going to be an everyday player in 2017. But he began the season as a reserve.
Through 75 games, Flores has established himself as one of New York's more consistent bats this season by hitting .284 with nine home runs and 28 RBI.
There have been tons of trade rumors and idea's being thrown around about New York rebuilding. While the veterans may not have performed to par for the most part, and the bullpen is a mess, this team has a bright future if it can stay healthy.