Derrick Rose's market value has been stuck in a downward spiral since his knee injury in 2012. Is that the only reason the former MVP is only getting one-year offers?
O
riginally drafted first overall by the Chicago Bulls, Derrick Rose was once the most explosive player in the game.
The point guard was so dominant, that he broke up what would have been five straight MVPs for LeBron James. Rose was the only player, besides James, to be named NBA MVP from 2009 to 2013.
Despite the fatal injury, Rose recovered better than most. He's noticeably less mobile but isn't stiff by any means. Last season he averaged 18 points and 4.4 assists in 64 games with the New York Knicks.
He showed flashes of some vintage play last year, especially in his 30-point, 10-rebound performance against the Boston Celtics in mid-January.
He's received interest from plenty of teams including the Knicks, the Milwaukee Bucks, the Los Angeles Lakers, the Minnesota Timberwolves, the San Antonio Spurs and, most recently; the Cleveland Cavaliers.
Brian Windhorst of ESPN was the first to report the Cavs reported interest.
Derrick Rose is in serious talks with the Cavs on a 1-year deal, sources tell @wojespn and me.

— Brian Windhorst (@WindhorstESPN) July 20, 2017
Meanwhile, USA Today's Sam Amick broke the news of a potential return to Chicago.
Derrrick Rose likely to pick team this weekend, I'm told. Cavs, Lakers, reported, but talks w/ his agent, BJ Armstrong, & Bulls too.

— Sam Amick (@sam_amick) July 20, 2017
For Rose and Chicago, a reunion would be beneficial for both sides. The Bulls will be one of the worst teams in the NBA next year, and bringing back a familiar face may help to appease the fan base.
Why though, is a very capable point guard still unsigned nearly a month into free agency?
New York Ruined His Market Value
Rose didn't choose to play for the Knicks, and was traded to New York in exchange for big man Robin Lopez and guard Jerian Grant last summer.
The expectations were high, as even Rose himself called the new Knicks a "super team" in a conversation with Lang Whitaker of NBA.com. A franchise-defining season for New York, it wasn't the best time to be playing in a contract year.
It was another terrible year for the Knicks as the team finished 31-51, good enough for a 12th place in the Eastern Conference. For teams looking to improve, it's hard to buy in on a point guard who hasn't been part of a winning team for a while.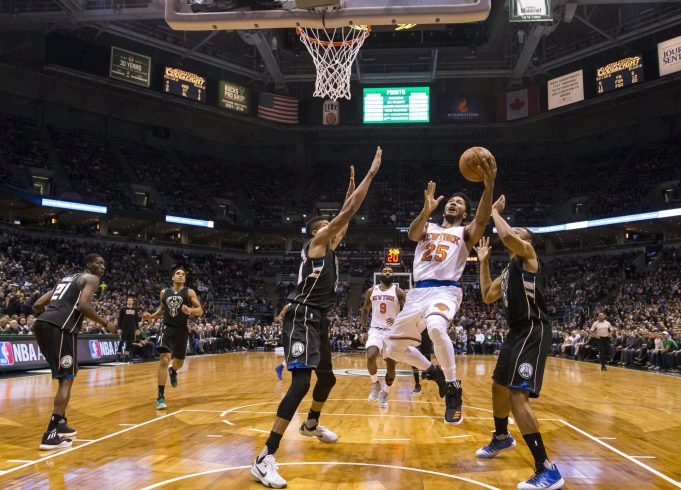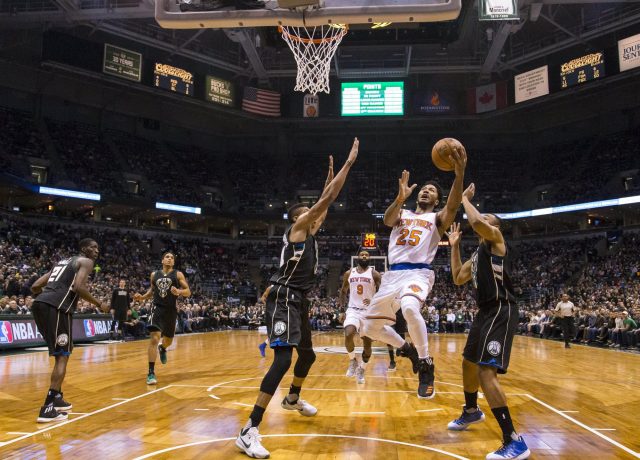 Dramatics Didn't Help His Case
While he played well with the Knicks—better than most expected he would—dramatics got in the way as they often do in the Big Apple.
As the Knicks prepared to take on the New Orleans Pelicans on Wednesday, Jan. 9, Rose was unexpectedly absent. Players and coaches alike weren't aware of his whereabouts.
Derrick Rose said his absence was a family issue and had nothing to do with basketball.

— Ian Begley (@IanBegley) January 10, 2017
Dubbed a "family issue," Rose was fined $200,000 and allowed to start the following game. It can't be easy for a general manager to justify offering millions to a point guard that plays hooky when he feels homesick.
Injury, Above All Else
Nothing hurts a free agent's value more than an injury, especially a knee injury of Rose's caliber. Though only 28 years old, Rose has missed a total of 180 games since being crowned MVP.
He's had surgery as recently as the end of last season, and it likely won't be his last. For teams that are desperate for a starting point guard, Rose is understandably not the prime candidate.
Chicago and New York are Safe Bets
Two options stand above all others as safe bets for the point guard: the Bulls and the Knicks.
In light of recent events, it's likely New York still holds an interest in retaining Rose. After seeing his market fail to develop, there's no doubt that the Knicks would be willing to pay him what he's been offered.
Staying with the Knicks gives Rose one more season to salvage his career and boost his value to other teams. He'd be guaranteed a starting gig and he's already familiar with the fan base and teammates alike.
The Chicago Bulls will always be the team that birthed his career and, luckily for Rose, are also going through a rough patch. They traded star Jimmy Butler on draft night, leaving aging veteran Dwyane Wade as the team's lone star.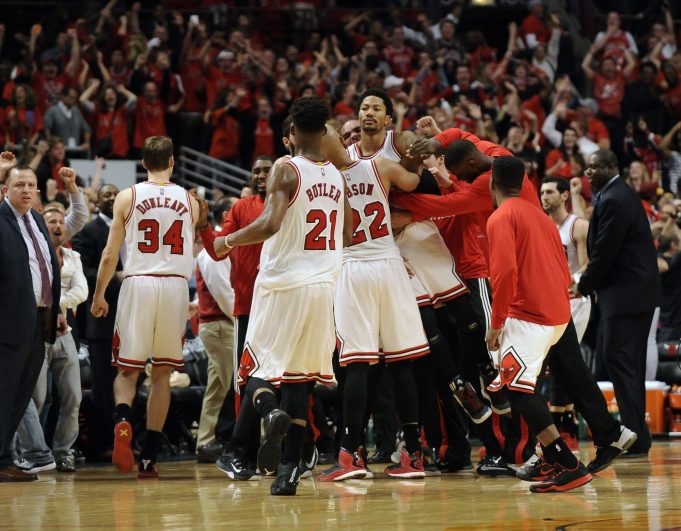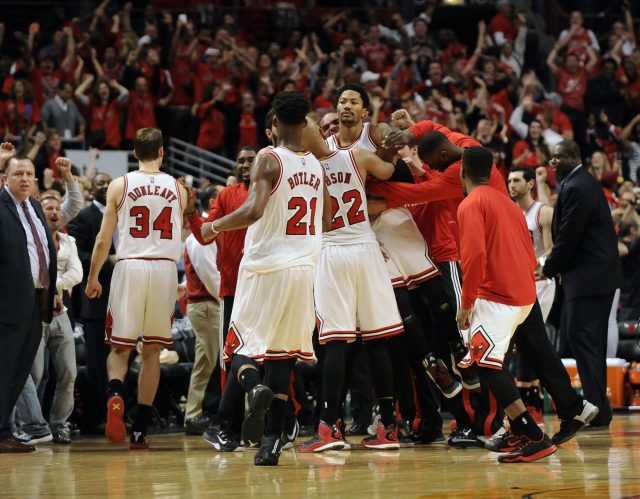 As previously noted, Bulls fans would likely welcome back a familiar face in such a confusing time for the team. They have more than enough cap room to sign him, even if for only one season. It's a homecoming, and it could lead to retiring with the same team he came in on.
Forget the Lakers, as Rose is still a starting-caliber guard. To be benched behind rookie Lonzo Ball, without having any real future in Los Angeles, isn't an enticing option for a veteran who can still play.
The Cleveland Cavaliers would ensure playoff minutes and likely a trip to the NBA Finals. Ring-chasing is never completely off the table, but Rose would be doing so while earning the lowest salary of his career.
---
---
Rose can at least serve as a dependable scoring option for any team. With one last chance to regain his former glory, it's likely we'll see him find another gear this season, barring injury.
A former Rookie of the Year, MVP, and three-time NBA All-Star, Rose will find a home for next season. A one-year deal seems inevitable, and it's likely the best option for someone so extremely underrated.