While the New York Knicks have made all the headlines this offseason, the Brooklyn Nets have been operating quietly but effectively.
T
he Brooklyn Nets have taken a ton of criticism for years and deservedly so. After all, they gave up multiple first-round picks until the end of days for the remains of
Paul Pierce
and
Kevin Garnett
.
But times have changed. Billy King is no longer ruining New York's second-favorite basketball team. Sean Marks took over the job in February of 2016 and has made the best of a bad situation.
The Nets, unlike the Knicks, have made it their priority to transform into a dumping ground for bad contracts and sell high on their own players.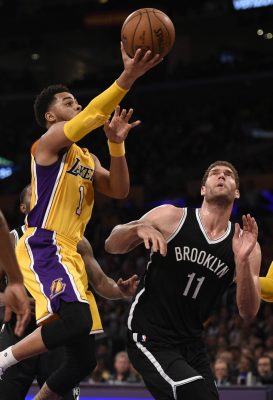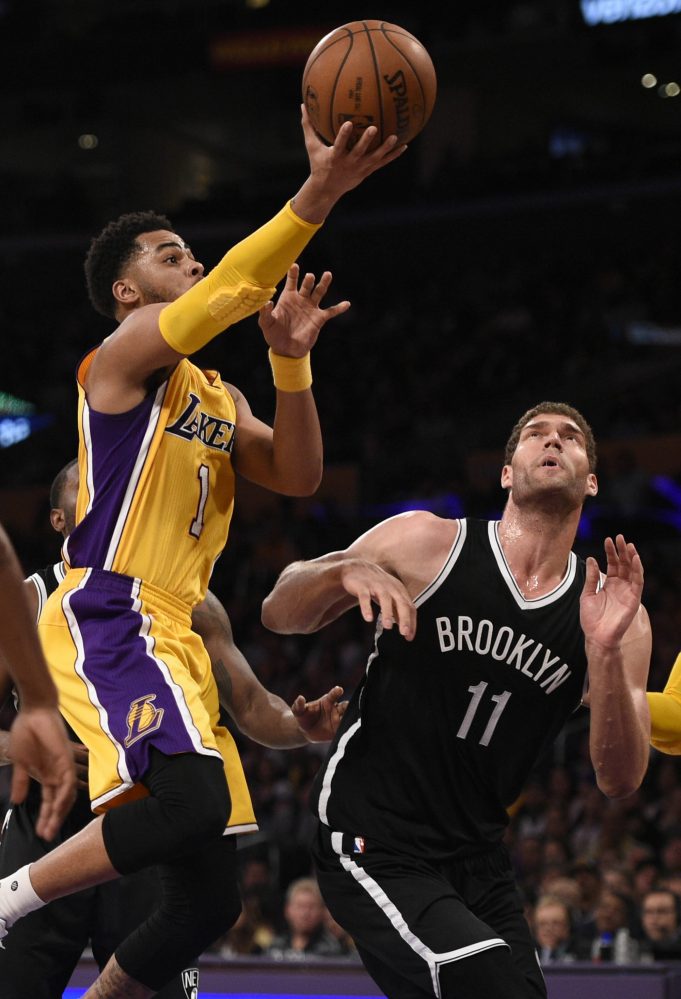 Brooklyn recently traded their all-time franchise leading scorer, Brook Lopez, to the Los Angeles Lakers for D'Angelo Russell, the second overall pick in the 2015 NBA Draft and the bloated contract of former Knicks center Timofey Mozgov.
Weeks later, Marks traded for Toronto's DeMarre Carroll. Carroll was set to make nearly $15 million the next two seasons and Toronto wanted to create more cap room. Marks and company acquired a first and a second-round pick along with Carroll.
Cap space is a valuable commodity in the NBA but it is not always necessary to spend it in free agency. Taking on another team's mistake(s) in exchange for future picks is just as valuable for a rebuilding team as signing a high-profile free agent.
Sometimes, it's even more valuable. For a team without many assets due to poor decisions in previous seasons, the Nets have done a remarkable job in restocking their draft pick inventory.
Now compare this to their crosstown rivals, the New York Knicks.
While the Knicks continue to struggle to find an appropriate value for star Carmelo Anthony, the Nets received proper value and then some for Lopez. Brooklyn came out of a trade for their star player on the winning side, a concept the Knicks can't quite seem to wrap their head around.
The Knicks have made the fact that Carmelo Anthony will not be a Knick next season the worst-kept secret in the NBA. To make matters worse, they have alienated him and effectively lost all leverage in any possible deal.
While the Nets use their cap space efficiently, the Knicks blow theirs frivolously. Brooklyn went out this summer and gave Otto Porter, a two-way player, a mammoth $106 million offer sheet. While it was eventually matched by Washington, it showed their commitment to finding players who put maximum effort into both sides of the game.
Don't forget this is the same team that tried to pry away Allan Crabbe, a young three-point specialist with defensive potential, from the Portland Trail Blazers last offseason. But when these moves failed they still made out with assets in the form of draft picks.
Meanwhile, take a ride uptown on the C-Train and look at what the Knicks made out with this offseason. The team overpaid for a one-dimensional player in Tim Hardaway Jr. who they signed for well beyond market value. What the Knicks now have on their hands after they deal Anthony will be a team with little room to take on bad contracts from other teams in exchange for picks.
Additionally, why would owner James Dolan pay high luxury tax numbers for a team that will not be competing? The Hardaway signing certainly takes away the possibility of the Knicks adding any assets in Brooklyn's fashion.
Two years ago, if someone said the Nets were one of the better run teams in the NBA people would question your sanity. Today many teams, including the Knicks, can take notes from Marks and how he helped build something from nothing.
But the Knicks do have what the Nets do not have, the rights to their own draft picks. The Nets, if not for King's preposterous decision to not protect draft picks, would have been able to take number one overall pick Markelle Fultz in the draft. The selection of Fultz would have, in all likelihood, catapulted the speed of the Nets' rebuilding period and planted them into playoff contention.
The Knicks should be banking on receiving a high pick in the 2018 NBA Draft. If their pick falls outside the top 10, look for the team's rebuilding process to drag on for a long, long time.
New Knicks GM Scott Perry and team president Steve Mills certainly have their work cut out for them in building the Knicks the right way. Let's just hope they, just like Marks has in Brooklyn, can make the something out of nothing.