A
s reported by
Frank Isola
of the
New York Daily News
, the Knicks will resume trade talks for Carmelo Anthony.
After hiring Scott Perry as general manager, New York paused all trade talks surrounding the ten time All Star.
Story posting soon with @RamonaShelburne on ESPN: The Knicks have paused Carmelo Anthony trade talks with Houston and Cleveland.

— Adrian Wojnarowski (@wojespn) July 14, 2017
Anthony, the face of the franchise, remained hopeful New York would keep their promise to trade him.
Isola adds that the reports floating around about New York not wanting to trade Anthony may have been false. It's likely that President of Operations Steve Mills didn't want to make a blockbuster move before hiring Perry as GM.
It's going to be a rough break-up, assuredly. He'll want to have someone else on board to assist.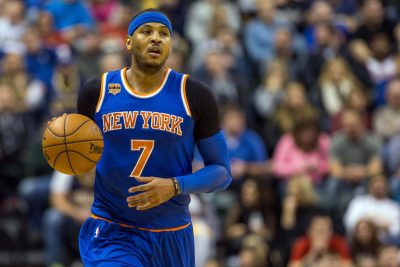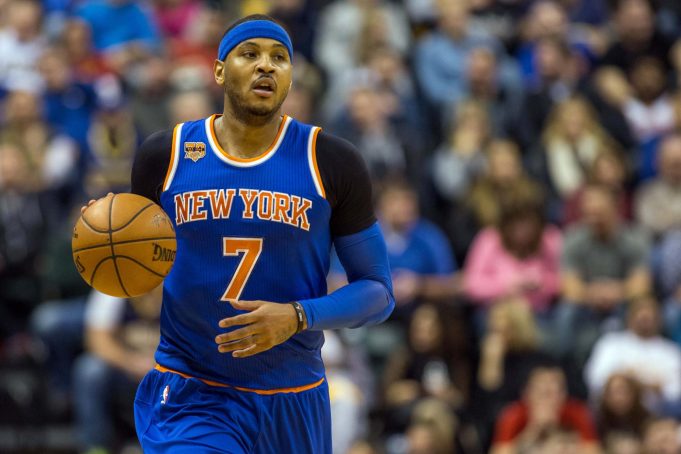 One bump in the road, however, has been the Portland Trailblazers, who originally were brought in to help facilitate the potential multi-team trade. But as reported by Adrian Wojnarowski of ESPN, the Trailblazers are now only interested in trading for Anthony rather than assisting a Western Conference rival in obtaining the All-Star forward.
Though New York would love to engage in one-on-one trade talks with the Trailblazers, Anthony has only waived his no trade clause for Cleveland and Houston.
With New York not willing to take on the monster contract of Ryan Anderson, a third team will have to be involved in order for talks with the Rockets to advance.
---
---
It's growing more complicated by the day, but the Knicks giving up hopes of keeping their franchise player is a step in the right direction.
With both teams committed to landing a deal, it's hard to think Anthony will still be in a Knicks uniform come October.