Thus far it appears that the New York Knicks organization continues to give fans false hope, anxiety, and continued disappointment. Let's review the offseason thus far and its impact on the future.
F
or once, we wish the beat writers and analysts would sing management's praises in unison and tell fans that we're on the way towards being a functional NBA franchise in 3-5 years. Yet, it seems like we're always one bad contract or hire away from staying in perpetual mediocrity.
Let me be clear: there is a bright side.
Currently, the Knicks own all of their draft picks through the 2020 season. Additionally, although cap space will be hard to come by during the next two seasons; during the 2019-20 season, as per Spotrac, the Knicks will have six players signed to the team and will be significantly under the salary cap. And while Phil Jackson certainly received his fair share of deserved criticism, he also deserves some credit for not trading away draft picks and for scouting good young talent such as Kristaps Porzingis and Willy Hernangomez.
Despite this, it's hard to feel great about a team and organization that still has so many questions to be answered.
After Jackson and the Knicks parted ways in late June, there were inquiries about how top draft pick Frank Ntilikina will fit into a team that is stepping away from the triangle offense. There were also questions about the Knicks most recent and high priced free-agent signing, Tim Hardaway Jr, and his projected ceiling and contract.
Finally, fans were also understandably skeptical of Steve Mills's leadership and hesitance in giving up full control of basketball decisions to a polished general manager candidate like David Griffin.
1. Say Goodnight to the Mad Scientist
Phil Jackson coined some interesting phrases like "a project gone awry" or "mea culpa" during his tenure as President of Basketball Operations. And while his mastery of rhetoric may have been more impressive than his competence as a basketball executive, most were surprised when Phil was let go, just a week after the NBA draft.
The timing of Jackson's exit was questionable at the very least. James Dolan had exercised an option on Jackson's contract and, presumably, it would have been more prudent to let Phil finish out his contract since the majority of players on the roster have been either drafted and or signed by Jackson.
Reportedly, the 11-time NBA Champion was frustrated with the team's offensive development, and post 2016-17 season appeared more committed than ever to the triangle offense and was seeking players through the draft and free-agency that fit his offensive philosophy. As a result, in an from Frank Isola of the New York Daily News, Jeff Hornacek was quoted as saying:
"If we turned around and had a different way with maybe we start and go right at however we're going to run it next year, full triangle or whatever we're going to do, it's possible," he added. "You never know how those things will fit."
2. Frank the Tank
Drafted eighth last June and at 18-years-old, Frank Ntilikina is seen as the hopeful young talent to pair with budding star Kristaps Porzingis. Marc Berman of the New York Post reported that inside the Knicks organization, there was a split between executives who felt the Knicks should draft a player like Malik Monk or Dennis Smith Jr., as opposed to Ntilikina, who was seen as a better fit in the triangle offense.
Flash forward two weeks later, Phil Jackson is out as President of Basketball Operations and the Knicks are moving away from the triangle offense.
To complicate matters further, Smith Jr. has impressed in summer league and looks like a very explosive scorer.
The truth is, Ntilikina could be a very good player. No one has seen him play with the exception of YouTube videos from the French league. Early reports are that Ntilikina is a smart player with an improved shot and a very coachable young talent. Despite this, if Ntilikina does not become a serviceable starter, Knicks fans will rue the night that they passed on both Monk and Smith Jr. in the same draft.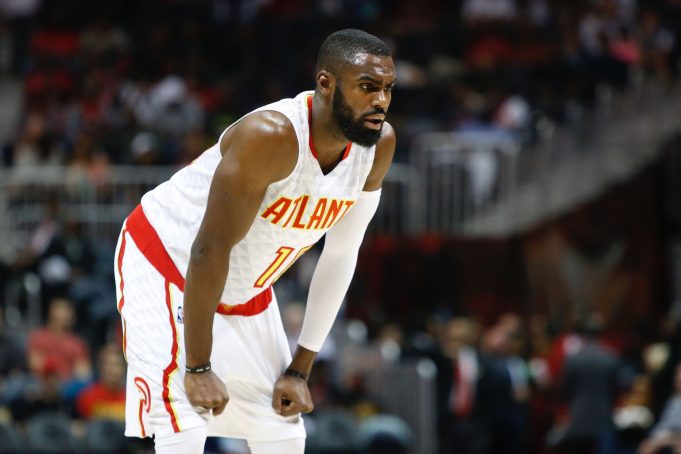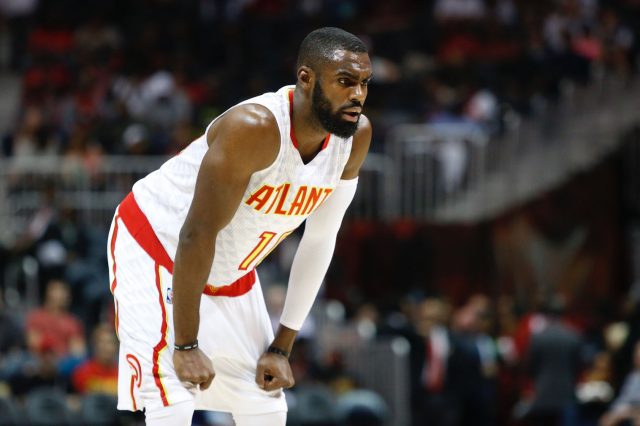 3. Knicks will have to learn the Hard-away
The Steve Mills era in New York started with something fans are often accustomed to, controversy. An initially quiet free-agency got very loud when the Knicks made an offer of four years, $72 million to restricted free-agent Tim Hardaway Jr. Although Hardaway Jr. had a good year in Atlanta, reports showed that the Atlanta Hawks were not interested in offering the fourth year shooting guard out of Michigan any more money outside of the $45 million range.
Mills wants to embrace a youth movement emphasizing athleticism and accountability, yet Hardaway's contract currently has him as the third highest paid player behind Carmelo Anthony and Joakim Noah.
Skeptics also compared Hardaway's contract to Joakim Noah, a massive disappointment in his first year in orange and blue. Again, time will tell whether Hardaway is ready to make the jump to from improved rotation player to consistent starter in the NBA. Knicks fans are hoping the organization does not lose another high-priced gamble on unproven talent.
4. To Clean House or Not to Clean House
Generally, when teams fail to build a contender, the front office and coaching staff are jettisoned and new personnel with a new vision are given a chance to run the ship. The Knicks have never been a franchise that subscribes to conventional wisdom, so it should come as no surprise that, despite a Phil Jackson exit, Steve Mills, Mark Warkenthein, Allan Houston, and Jeff Hornacek are still holding key leadership positions within the organization.
The Knicks further confused fans and people around the NBA, when they interviewed and accomplished candidate for the GM position like David Griffin, but did not relinquish control of basketball decisions. The Knicks do not have a great history of sound basketball decision-making during the last ten plus years, thus it would be difficult for any proven executive to come in under the assumption that they have to answer to Steve Mills. Also, it would be difficult for a new executive come in and not have the freedom to bring in his own coaching staff and executive staff.
This, among other issues, led the New York faithful into summer months filled with confusion and anxiety regarding the upcoming season.
Again, there is a bright side, but for once it would be nice for the Knicks to embrace a true rebuild and avoid giving large contracts out to players that symbolize more of a middle ground between a rebuild and win-now situation.