Amidst the point guard confusion that has plagued the New York Knicks for years aplenty, Brandon Knight has surfaced in trade talks with the Phoenix Suns. 
A
s reported first by
Ian Begley
of
ESPN New York, 
the Phoenix Suns' sixth man has come up in trade talks with the Knicks.
As the Knicks search for a PG, Brandon Knight is one name that came up in recent talks. More here: https://t.co/Ezj76o5Yyy

— Ian Begley (@IanBegley) July 15, 2017
Though point guard Eric Bledsoe is reportedly at the top of the Knicks' wish list, it's unlikely their assets will pry him from Phoenix' grasp.
They turned eyes to Brandon Knight, a cheaper and once capable point guard whose role has diminished since being traded to Phoenix.
Upon the news break, most fans looked at the inquiry as disappointing. The first thing that comes to fans minds when he's mentioned, is his infamous highlight tape of being dunked on.
However, for the New York Knicks, this could be a very viable option.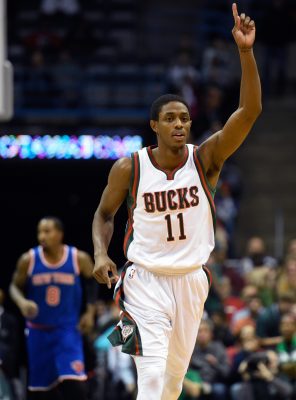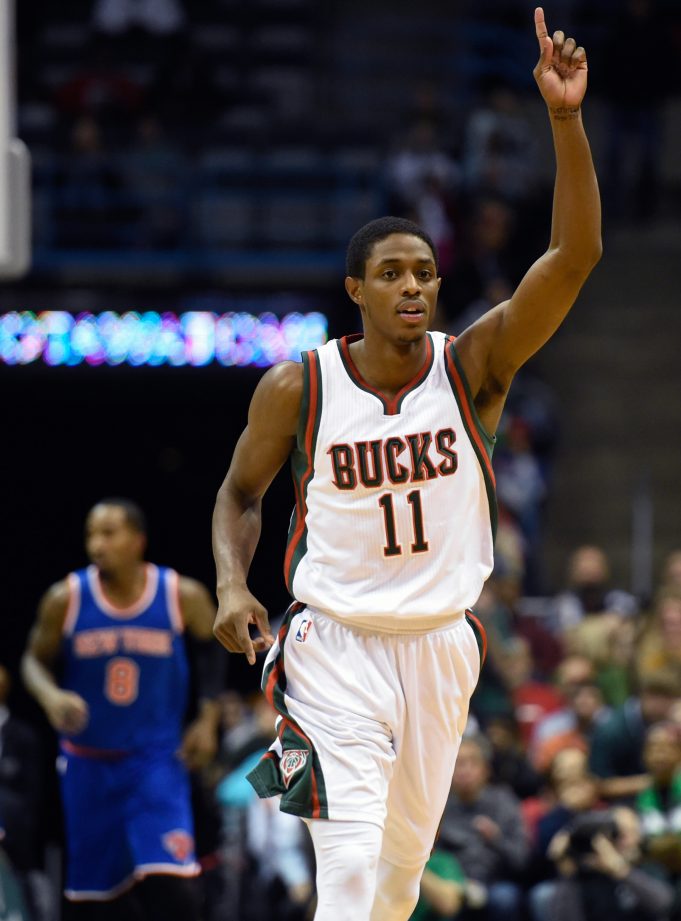 Knight, at 25 years old, would be a good insert to New York's new strategy which is to "develop it's young core, add young players to it's core, and emphasize defense."
Originally drafted 8th overall by the Detroit Pistons, the former Kentucky Wildcat really found his stride as the starting point guard in Milwaukee.
With the Bucks, Knight took the helm and ran a playoff berthed offense. In his last season with Milwaukee, he averaged 17.8 points and 5.4 assists per game.
Though traded at that year's deadline, Brandon helped lay the foundation for the Bucks to reach the playoffs that season.
It's also worth mentioning, that in that same season, Knight lead the Bucks to the sixth seed by the All Star break. After Dwyane Wade fell to injury, he was highly considered as a replacement, and Wild Card Reserve.
So, why is Knight a fit for New York?
---
He's a veteran guard.
After drafting Frank Ntilikina out of France, New York is in desperate need of a veteran mentor for the 18-year-old guard.
Now through seven years in the league, Knight would be the perfect fit. From rookie to backup to point guard and a reset back to sixth man, he's seen every end of a team roster.
New York is scratching his back, and he's scratching theirs.
For both the point guard and the Knicks, there's help to be given on both sides. New York needs a temporary point guard, as they're placing all their eggs in Ntilikina's basket.
Knight gives them that and more and earns himself a role in a starting lineup once again. His stock rises, while the rookie develops, and he's a cheaper option than re-signing Derrick Rose.
His contract is team friendly.
Now, the Knicks signed Tim Hardaway Jr to a four-year/$71-million deal. So, taking on Knight's $44 million over the next three years won't leave them unscathed.
Nonetheless, keep in mind there's potential for Knight to be acquired as a piece in a Carmelo Anthony trade, which will free upwards of $26 million in salary.
Furthermore, if he isn't acquired through the Anthony trade, New York will likely offer up shooting guard Courtney Lee. With Lee owed nearly $37 million, the Knicks wouldn't be taking on too much excess salary.
Youth, Youth, Youth
Knight (25), Hardaway Jr. (25), Porzingis (21) and Hernangomez (23) would make for one of the youngest cores in the league and certainly fit the bill for New York's new motto.
It's Low Risk, High Reward
The New York Knicks have fully committed to a rebuild, provided they can rid of Anthony, the last relic of darker times.
That being said, making the trade for Knight is near harmless in the long run. It will be years before the Knicks find themselves in contention, and the in-between is reason enough for risk.
What's the catch?
As previously mentioned, Knight has dealt with injury, primarily in his two seasons with Phoenix. Through both years, he missed just under sixty games. It could catch up to him, taking on a bigger minute contribution in New York.
Additionally, though a great scorer, his shooting is unpredictable, and inefficient at times. In Milwaukee, Knight was shooting lights out, above forty percent from both the field and behind the arc.
Just two years later, his averages have slipped to 39 percent from the field, and 32 from deep. Though unlikely, Knight's defensive issues may make the defensively-inept Knicks even worse.
---
Yes, Knight has had some seasons in Phoenix that should be aired on the side of caution. But after being traded halfway through a career-season in Milwaukee, can you blame him?
Once the front runner of a very capable and young offense, Knight would be an excellent fit in New York; for the right price.
With hopes of putting the dark times behind them, the Knicks may have found their Knight in shining armor.