If the Mets are going to have any shot of climbing out of a 12 game hole in the NL East, or a 9.5 game hole in the Wild Card, they are going to need Steven Matz and Yoenis Cespedes to step up big time.
Of the Mets projected elite rotation at the beginning of the season, only Jacob deGrom is showing true dominance on the mound. With Noah Syndergaard and Matt Harvey out for some time, and Zack Wheeler trying to fight his way back from Tommy John surgery, Steven Matz is the starter that is going to have to give the Mets a great shot of winning every fifth day.
New York is going to need at least two dominant starters to generate some consistency in the winning column. After deGrom, Matz has been the next best starter overall. So far this season, Matz has gone 2-2 with a 3.05 ERA in just six starts. He has pitched well thus far, but needs to continue to do that for the next two and a half months. That also means not getting injured and missing the rest of the year, or even going on the DL for a 10-day stint.
Matz throughout his career, when healthy, has given the team a chance to win. According to baseballreference.com, he has an average of a .602 winning percentage throughout his career when he has pitched in a game for the Mets.
This season so far, he has had the highest percentage of his career at .665. Considering that the Mets are seven games under .500, Matz is going to need to be dominant and healthy to help get the Mets out of it.
He also knows a little bit about what it means to help the Mets win down the homestretch of a season. In his rookie season in 2015, he got injured, but returned to the rotation in September, going 3-0. He eventually helped lead the Mets to their first World Series birth since 2000. He also made history in the franchise book, as he was the only Mets pitcher to ever allow two earned runs or less in each of his first five career starts.
On the mound, Steven Matz is going to need to be the second guy in command to Jacob deGrom for the Mets to have any shot. However, they are also going to need a guy named Yoenis Cespedes at the plate.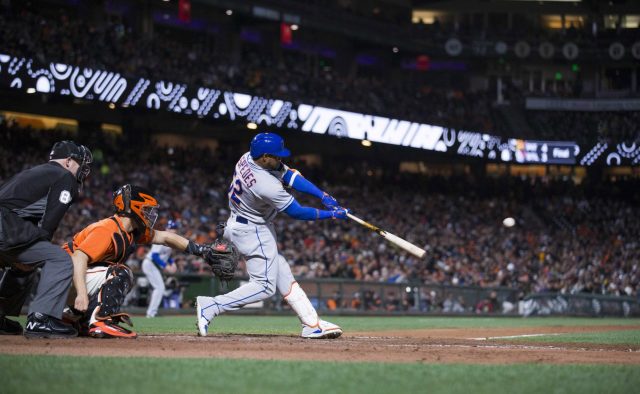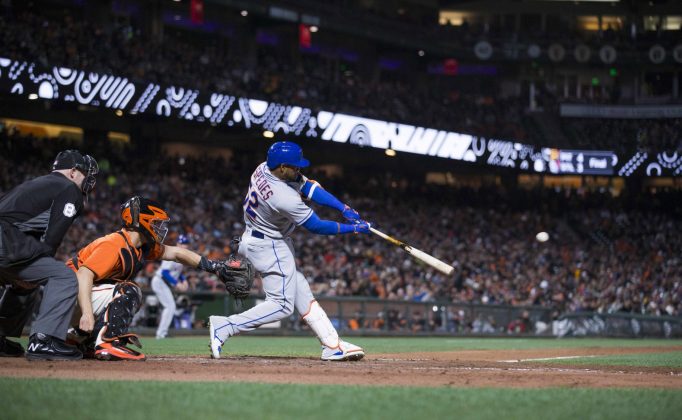 Everyone knows about Cespedes' second half monster streak at the plate in 2015 when he arrived to Queens. In 57 games, he hit .287 with 17 home-runs and 44 RBI's. Before he arrived, the Mets were three games back of the Nationals for first place, and ended up winning the division by seven games. He took the Amazin's by storm with his play on the field and personality off the field.
It can't be stated enough how important he is to this ballclub. In 2015, Cespedes in the lineup catapulted the Mets to a 34-20 record. In 2016, his presence in the lineup jumpstarted them to a 61-48 record. Do the math. In two seasons, that is a combined 95-68 record with him in the lineup in 163 games. That's basically a 95 win team over the course of a full season.
This year, Cespedes was primed for an MVP caliber type season. He had just resigned in New York on a 4 year, 110 million dollar contract. He was comfortable that he knew where he was going to be for the foreseeable future. He even put on some more muscle in the offseason. However, due to injury, this season did not turn out the way he expected. This case is very similar to ace Noah Syndergaard.
Cespedes has been dealing with quad, ankle, and hamstring injuries all season. Therefore, he has been limited to just 43 games and 157 at bats. He is hitting .280, but just nine homers and 20 runs batted in. If he can stay healthy, he is due to break out in no time.
Both Steven Matz and Yoenis Cespedes know a little something about helping a team win down the stretch of a season. If this year is going to be any different, the Mets are going to need both of them help out the rotation and the lineup respectively. If not, it is going to be a long second half in Queens.