The final part of ESNY's four-part midseason report card series focuses on the bullpen of the New York Mets. Warning: What follows is not for the feint of heart.
Three teams finished the regular season's first half boasting bloated bullpen ERAs over 5.00:  the Detroit Tigers (5.04), Washington Nationals (5.20) and New York Mets (5.03). Membership in this group isn't something to be proud of.
Sure, injuries and a porous defense behind the mound are part of the problem. But with only one or two exceptions, none of the relievers that the Mets have called upon in 2017 have been serviceable, much less good.
To avoid having to re-live outings such as backup catcher Kevin Plawecki's two innings of relief against Washington at the end of April, we'll set a 20 inning minimum to be eligible to receive a grade.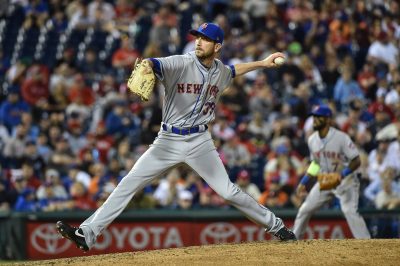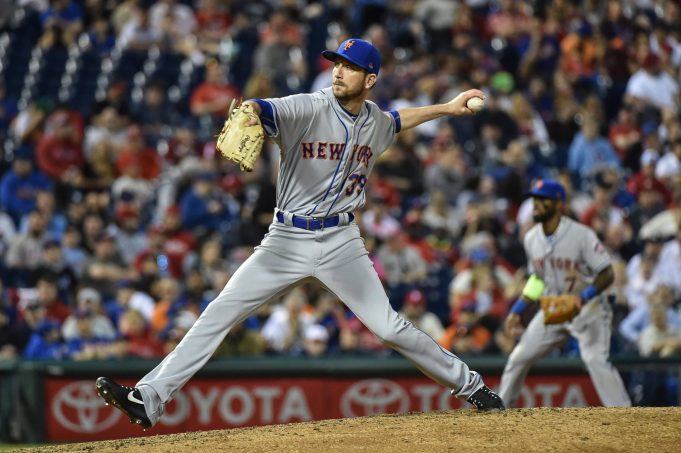 Aside from his last six appearances, over which he's allowed eight hits and five earned runs in just 2.2 innings of relief, Blevins has been one of the team's more reliable relievers.
Before his implosion began on June 25 against San Francisco, Blevins was sitting with a 2.18 ERA and 1.11 WHIP. Those numbers have since ballooned to 3.54 and 1.39, respectively.
Grade: B-
Edgin just hasn't been the same pitcher that he was before undergoing Tommy John surgery in 2015. He struggles with his command, doesn't make batters miss nearly as often as he used to and has become more of a liability than an asset.
Grade: C-
The once highly touted prospect has been better in relief than he has in four spot starts, but that's not saying much. Altogether, Montero has allowed 75 baserunners (50 hits, 24 walks, one hit batter) over 39 innings of work. Think about that for a second.
Grade: F
Reed has been the shining star of a largely brutal bullpen, the only Mets reliever with an ERA under 3.50 (2.53) and a WHIP under 1.10 (1.08). He has thrived as the team's closer in place of the injured Jeurys Familia, converting 14-of-16 save opportunities.
Grade: A
Just about a month ago, Mets manager Terry Collins was hoping that Hansel Robles would be able to rediscover his stuff with Triple-A Las Vegas.
"He's the one guy I am trying to keep an eye on a little bit," Collins told Kristie Ackert of the New York Daily News. "This guy was pretty effective for a couple of years with us and he has somehow lost command of his fastball, and we've got to get it back."
That command has not returned. After pitching to a 6.24 ERA and 1.57 WHIP with 13 walks over 21.2 innings of big league relief, Robles has been just as inept in the minors. He's got the same 6.24 ERA and 21.2 innings of relief, but his WHIP has jumped to 1.85.
Grade: F
Like Robles, the Mets had high hopes for Salas, who they re-signed to a one-year, $3 million deal during the offseason. That's proven to be a poor investment, as the veteran reliever continually falls behind batters, forcing him to throw hittable pitches in the zone.
Grade: F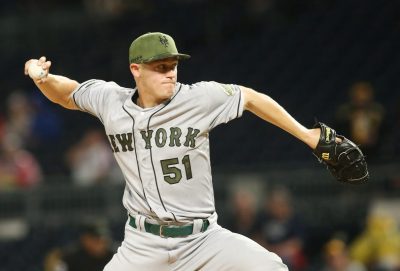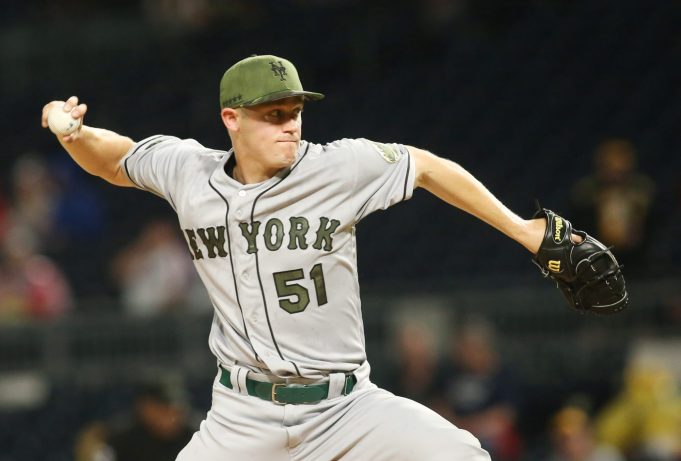 Seven of the 16 earned runs that Sewald has allowed this year came in two June outings spanning two-thirds of an inning. Over the other 34.2 innings of work he's logged, the rookie has allowed just nine earned runs, which works out to a 2.33 ERA. Impressive.
Grade: B
He's still working his way back from a strained shoulder that landed him on the disabled list after tossing 81 pitches in relief of Zack Wheeler on June 13 against the Chicago Cubs, but truth be told Smoker hadn't been all that effective before the injury.
While he's still averaging more than a strikeout per inning, Smoker has struggled with his command and has served up seven home runs over just 29 frames of relief.
Grade: D