With MLB's 88th All-Star Game upon us, what better time to put together an All-New York Mets MLB All-Star team of our own.
I
n the 55 years that the New York Mets have been in existence, 60 different players have represented the franchise at MLB's annual All-Star Game. Some players made only one appearance in the Midsummer Classic, while others made attending a habit.
Of those 60 players, who would rise above the rest to fill an All-Time Mets All-Star Team?
That's the question we posed to the staff here at ESNY, and we've put together an All-Star team of our own to figure it all out. Our esteemed panel includes:
We've tallied the votes, gone through the analysis and answered that question. Without further adieu, I give you ESNY's All-Time Mets All-Star Team, one that—sadly—won't be coming to ballpark near you anytime soon.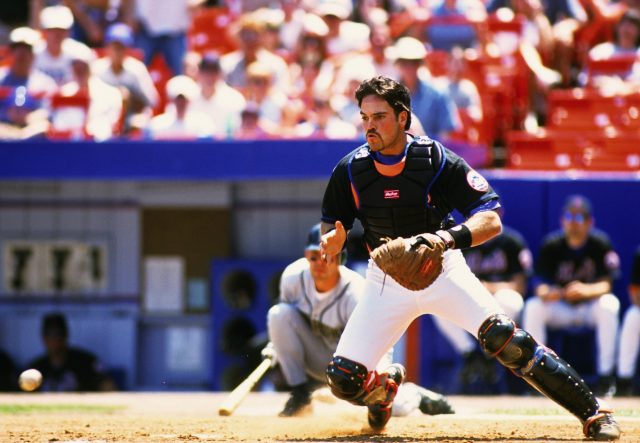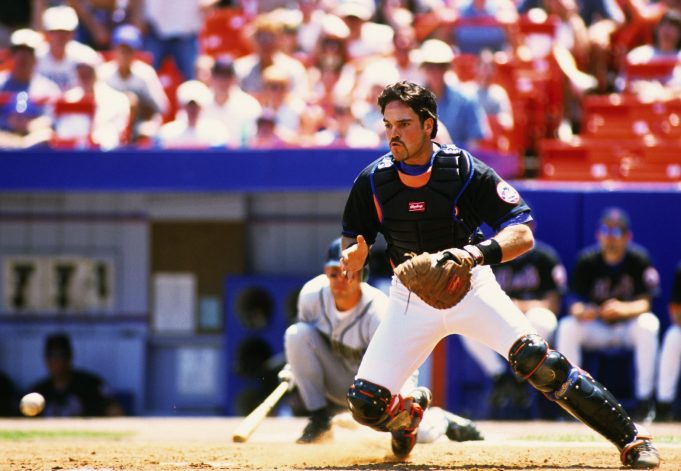 Catcher: Mike Piazza (Four votes, unanimous choice)
"A seven-time Mets All-Star (1998-2002, 2004-05), Piazza is the greatest position player in franchise history. The all-time home run king for catchers, the Hall of Famer helped turn the Mets into a perennial contender while he was there." —Durst
First Base: Keith Hernandez (Four votes, unanimous choice)
"Arguably the greatest defensive first baseman the game has ever seen, Hernandez was a three-time Mets All-Star (1984, 1986-87) and an integral part of the team's 1986 World Series winning club. His .297 career batting average with the Mets is second in franchise history behind fellow first baseman John Olerud (.315 BA)." —Weiner
"Alfonso may have only been an All-Star once (2000), but he's the most worthy choice from a thin group. That year, he hit a robust .324 with 25 home runs, 94 RBI, and a .967 OPS. From 1997 through 2000, he was one of MLB's best at the position." —Santuccio
Third Base: David Wright (Four votes, unanimous choice)
"As if there's any other possible choice than Wright, a seven-time All-Star (2006-10, 2014-15) whose name litters the team's record books. He deserves a better ending to his career than the injury-filled one he's getting." —Weiner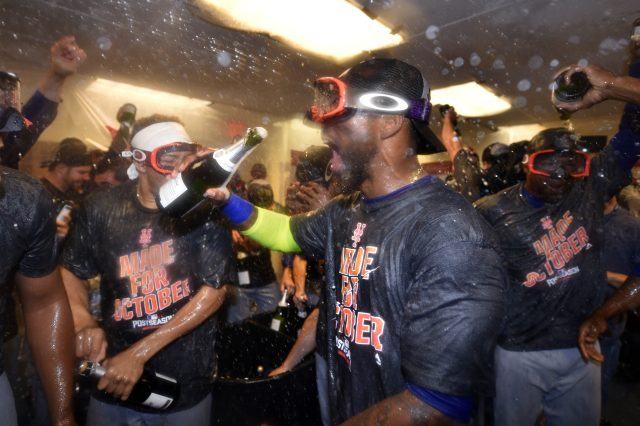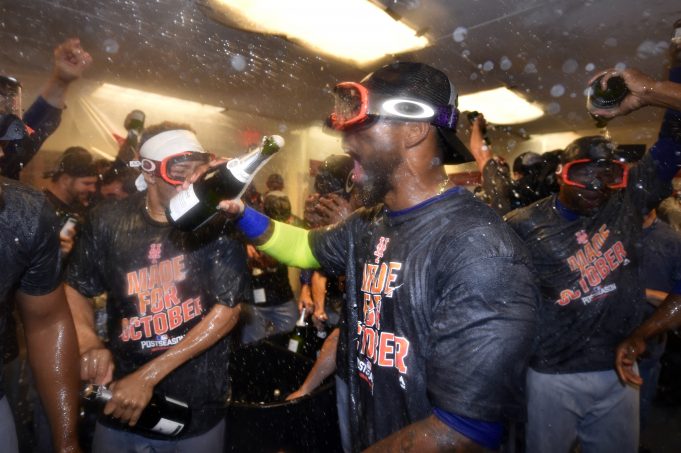 Shortstop: Jose Reyes (Four votes, unanimous choice)
"Reyes was electric in his prime. No play was more exciting than seeing Reyes hit the ball down the line at Shea Stadium, flying around the bases for a triple. A four-time All-Star (2006-07, 2010-11), Reyes won the National League batting title in 2011 with a .337 batting average, his final All-Star season." —Durst
"Since joining the Mets in mid-2015, Cespedes has been the driving force behind the offense. He nearly single-handedly carried the Mets into the playoffs in his first year with the team. Injuries have been a problem, but he's the most dynamic left fielder in team history." —Weiner
Also receiving votes: Cleon Jones (1)
Center Field: Carlos Beltran (Four votes, unanimous choice)
"Beltran is one of the more underappreciated players in Mets history. Not only did he play stellar defense in center field, but he was a force offensively, hitting at least 27 home runs and driving in at least 112 runs a year from 2006 to 2008." —Santuccio
Right Field: Darryl Strawberry (Four votes, unanimous choice)
"Arguably the most talented hitter in Mets history, there's no second guessing Darryl in right field as the pick here. A five-tool player, the only thing Darryl left us wanting was a longer Mets career." —Santuccio
Left-Handed Starter: Jerry Koosman (Two votes)
"A two-time All-Star (1968-69), Koosman was an integral part of a Mets rotation that made it to two World Series in a five-year span, winning it all in 1969. His name litters the team's all-time pitching leaderboards." —Weiner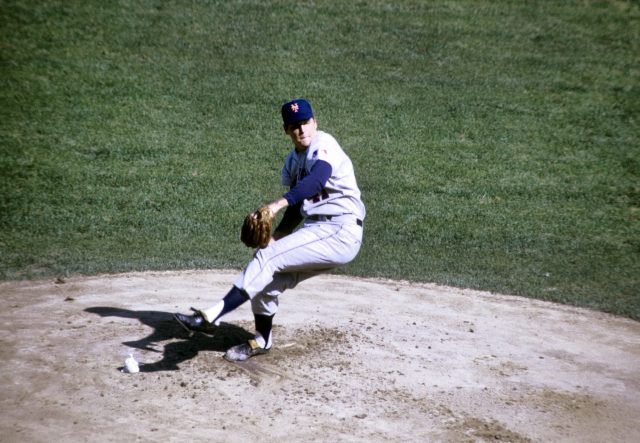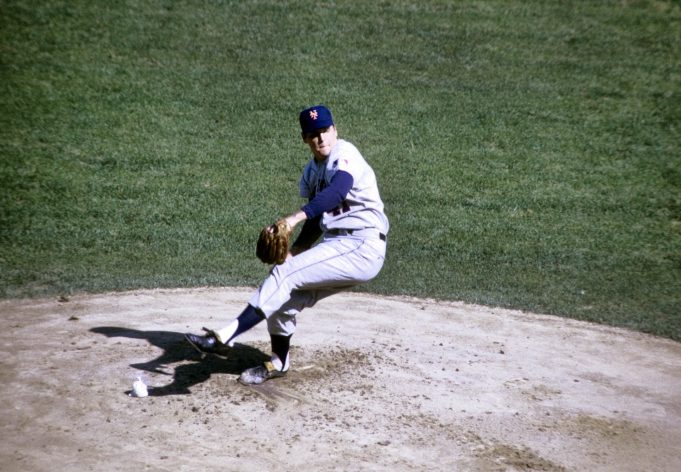 Right-Handed Starter: Tom Seaver (Four votes, unanimous choice)
"Tom Terrific is undeniably the best pitcher the Mets organization has ever seen. With nine Mets All-Star appearances (1967-73, 1975-76), a Rookie of the Year Award, and three Cy Young Awards in 11 seasons with the team, he's the undisputed ace." —Santuccio
Closer: Jesse Orosco (Four votes, unanimous choice)
"Who can forget Jesse Orosco closing out the 1986 World Series? One of the best closers in baseball for a stretch and a two-time Mets All-Star (1983-84), Orosco's career 2.73 ERA with the Mets is the second-lowest in franchise history, behind only Seaver's 2.57 mark." —Durst