As the All-Star break comes to a close, clubs will begin shifting their lineups accordingly. Amed Rosario and Chance Adams top the best second-half picks for your fantasy team.
O
ne of the most exciting parts about the second half of the MLB season is that teams will start calling up their top prospects. Let's not get our hopes up because rookies like Aaron Judge and Cody Bellinger have taken over the league this year, Judge and Bellinger are once in a decade talents. Keep your expectations tampered for when it comes to the rookies in the second half of the season. The best-case scenario is the rookies help us for the rest of the season and they can be potential keepers down the road. Let's look at the rookies who should get the second half call up and help our fantasy teams.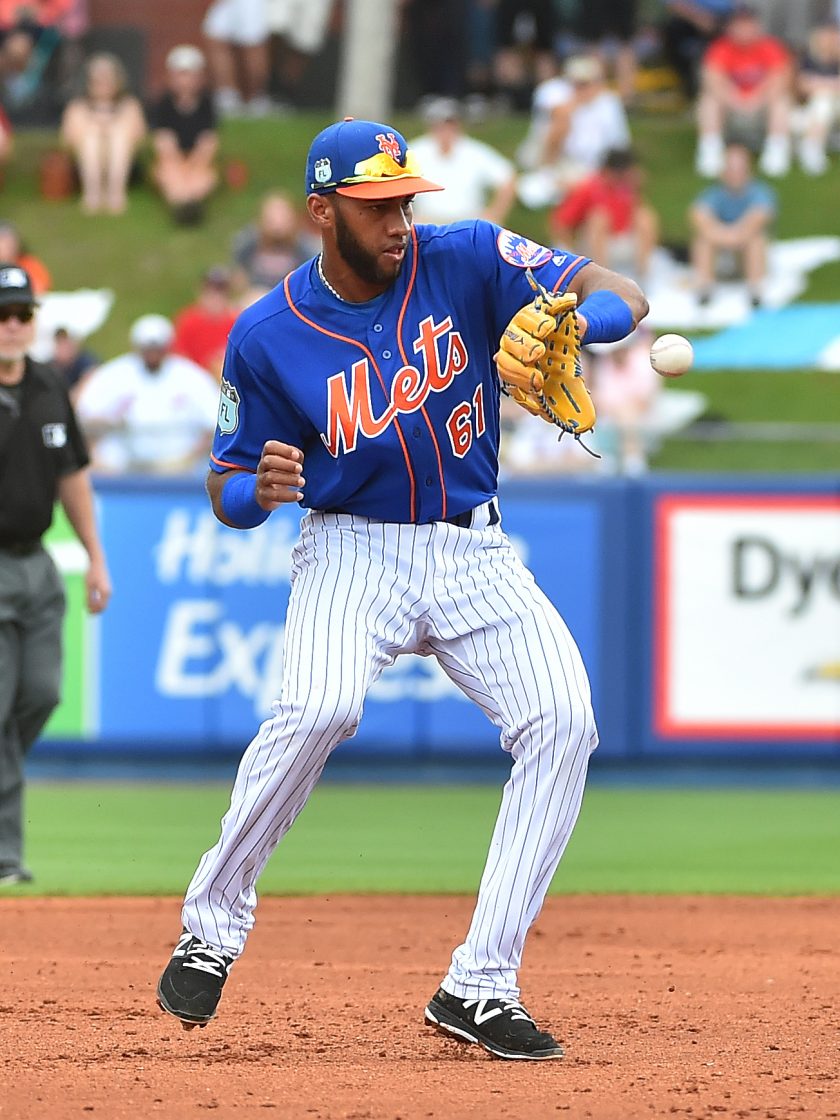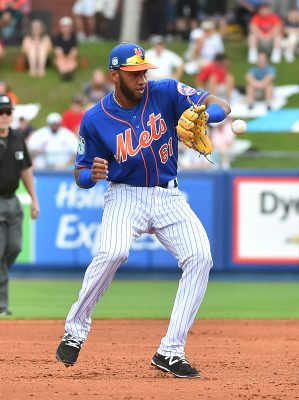 Amed Rosario, Shortstop, New York Mets – The New York Mets are struggling and can use a reason to keep fans coming to the game. Amed Rosario has been dominating triple-A this season with a .327 average, with seven home-runs and 16 stolen bases. There aren't many players that can be a 20/20 players in near future. Not many players will hit near .300 with power and speed, but Rosario is one of them. If you need help at short stop or middle infield for the rest of the season, Rosario will be a good pickup. Expect around seven to ten homers and double digit steals for the rest of the season.
Francisco Mejia, Catcher, Cleveland Indians – If you have read any of my articles, you know how bad the catcher position is this year in fantasy. Francisco Mejia is one of the few catcher prospects who is relevant in fantasy this season. The biggest problem with catcher prospects is teams will be hesitant to call them up because they may not be ready to handle a big-league pitching staff. Mejia had a 50-game hit streak last year which tells you how well he can handle the bat. With the Cleveland Indians being in the playoff hunt it might be a long shot for Mejia to be called up but if he is, you can drop any catchers for him not named Gary Sanchez or Buster Posey.
Brent Honeywell, Starting Pitchers, Tampa Bay Rays – There aren't many teams that I trust to groom starting pitchers but the Tampa Bay Rays are one of them. The Rays already called up Jacob Faria and he has been dominating this year and Brent Honeywell should be the next call up. Honeywell is 9-8 with a 4.19 ERA in Triple-A and has 119 strikeouts in only 92 innings. The ERA isn't spectacular but the 119 K's in only 92 innings is what catches my attention. Honeywell showed off a pitch that has been extinct in baseball, the screwball, during the futures game this year. High strikeout numbers and a screwball is enough to grab my attention. Honeywell can be spot starter for the rest of the season.
Rhys Hoskins, First Base, Philadelphia Phillies – The Philadelphia Phillies are in need for some of their top prospects to be called up and given a chance to play. Rhys Hoskins is the power bat that the Phillies need in the middle of the lineup. Hoskins not only hits for power (20 homers in Triple-A this year) but he has a very respectable average of .292. Even if the average drops down to the .270s, his power will play great in Citizen's Bank Park. First base is deep, but Hoskins will be a good pickup in deeper leagues for the second half of the season.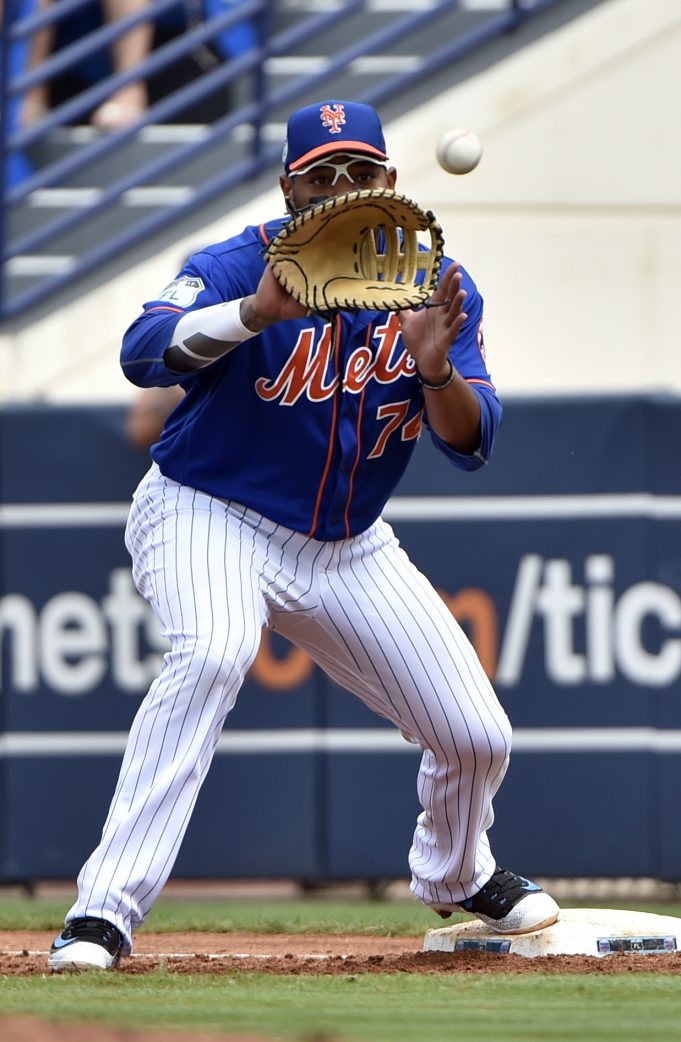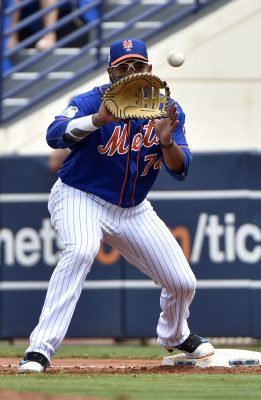 Dominic Smith, First Base, New York Mets – The New York Mets future is looking bright with Dominic Smith and the aforementioned Amed Rosario. Dominic Smith is lighting it up in Triple-A with a .328 average to go with eleven bombs. Smith should be a fixture in the middle of the Mets lineup for years to come and there should be no reason why he doesn't get called up soon. First, the Mets need to get rid of some of their veterans and make room for these rookies. Smith offers a good floor and won't hurt fantasy owners with a low average for when he gets called up. Don't think that he will put Cody Bellinger-like power numbers, but he will a productive fantasy player in the second half.
Chance Adams, Starting Pitcher, New York Yankees – In a little more than two years of pro ball, Chance Adams is 23-3 with an ERA of 1.96. He has shown over this team that he can win games and dominate batters. The biggest problem with Chance Adams is the Yankees might use him in the bullpen, and that will kill his fantasy value. Let's hope for our selfish fantasy needs that they use him in the rotation and he can be a solid streamer for the rest of the season.