With their options dwindling, the Knicks should look to lock up a deal with free agent point guard Shelvin Mack.
W
ith free agency now five days in, the New York Knicks have yet to make a substantial move.
While re-signing shooting guard Ron Baker was a smart move, it isn't the impact signing the Knicks were hoping to make with their $15 million in cap space. However, even with free agency moving rapidly and a number of players already off the board, the Knicks still have the opportunity to bring in an impact player.
Specifically, a starting point guard.
Given the organizational belief that first round draftee Frank Ntilikina isn't yet ready to start, adding a point guard makes sense. But their options are dwindling. Darren Collison, Stephen Curry, Jrue Holiday, George Hill, Kyle Lowry and Jeff Teague have either re-signed or joined new clubs.
That leaves veterans such as Rajon Rondo, Shelvin Mack and yes, even Derrick Rose, as potential options. Of those three guards, signing Mack makes the most sense as he comes with little-to-no baggage, unlike Rondo and Rose.
On one hand, Rondo is still a triple-double threat every time he steps on the court. But he's also a potential coaching headache for whatever team he lands with. He has been at the center of some team conflict in the past, with both coaches and star players.
Rose, meanwhile, proved that he wasn't the team's long-term solution at point guard last season. He never quite fit in with Phil Jackson's triangle offense, and he disappeared for a game without informing the team of his whereabouts.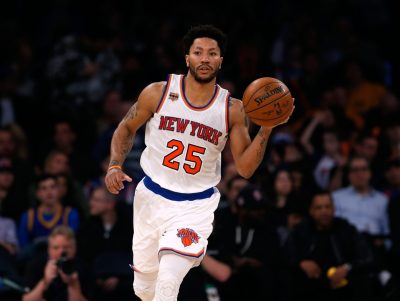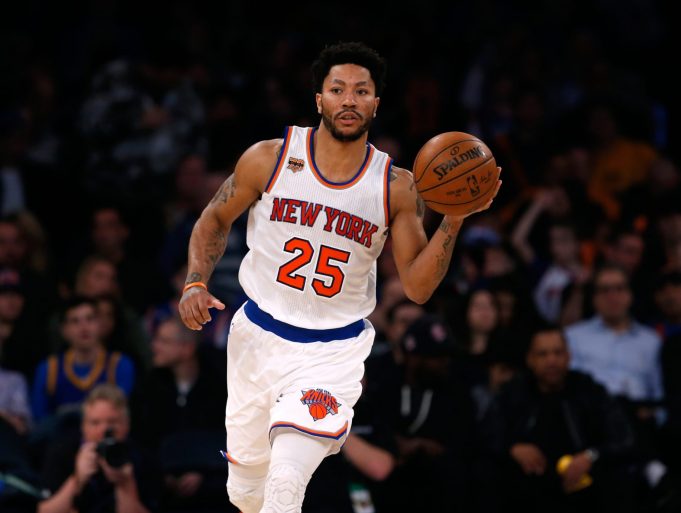 With Rose now on the open market, the Knicks should let him walk – which they're reportedly leaning towards doing according to Stefan Bondy and Frank Isola of the New York Daily News.
While by no means a star, Mack is a proven player, one who possesses the ability to start at point guard for the Knicks. He's played for four teams over his six-year career, most recently with the Utah Jazz.
Mack averaged 12.7 points and 5.3 assists after being traded from Atlanta to Utah during the 2015-16 season. Those are impressive numbers for a player who was not only learning a new system but wasn't the focal point of the offense.
The 27-year-old is not only capable of running an offense, but he's a tough-nosed defender – an enticing attribute for a Knicks team that struggles to defend anyone.
Given his two-way play, Mack would be a welcome addition to a team that was in the bottom team in points per game. His presence would also allow Ntilikina to grow at his own pace while learning the ropes from an NBA veteran.
Mack likely isn't going to command a long-term, salary cap-killing deal. A short-term deal seems far more realistic. Perhaps a one-year, $10 million pact or a two-year deal with a lower annual average value would be enough to bring the free agent to the Knicks.
But the Knicks must act quickly. They aren't the only team in the market for a point guard, and they can't afford to let a player like Mack slip through their fingers.
The Knicks need to sign Shelvin Mack – and they need to sign him now.