NBA free agency is underway, and the New York Knicks have been entirely silent. Here are five players they should consider taking a flyer on.
T
he New York Knicks have to do
something
in free agency. They brought back
Ron Baker
, and that was nice, but right now they're just sitting in the corner at the party while everybody else has fun.
Even the fans haven't truly been able to enjoy Phil Jackson's firing because it feels like no plan is in place. Without a general manager to execute the vision (Steve Mills has no business running a franchise) the Knicks are at square one in free agency.
They never had a chance with Jrue Holiday which wasn't a fault of their own. Jeff Teague probably not as much either. However, when you start moving down the list of free agents to the cheap ones, that's when there are no excuses.
New York let last season's key reserve Justin Holiday walk away on a two-year, $9 million contract to the Chicago Bulls. The decision was questionable at best, especially considering the report that said the Knicks "never made a competitive offer."
If this is how New York plans to play things, they should be putting out flyers for low-risk potentially high reward players. Guys who can be had on short term deals and their potential will be maxed out.
Here are 5 players the Knicks front office should consider taking a flyer on.
---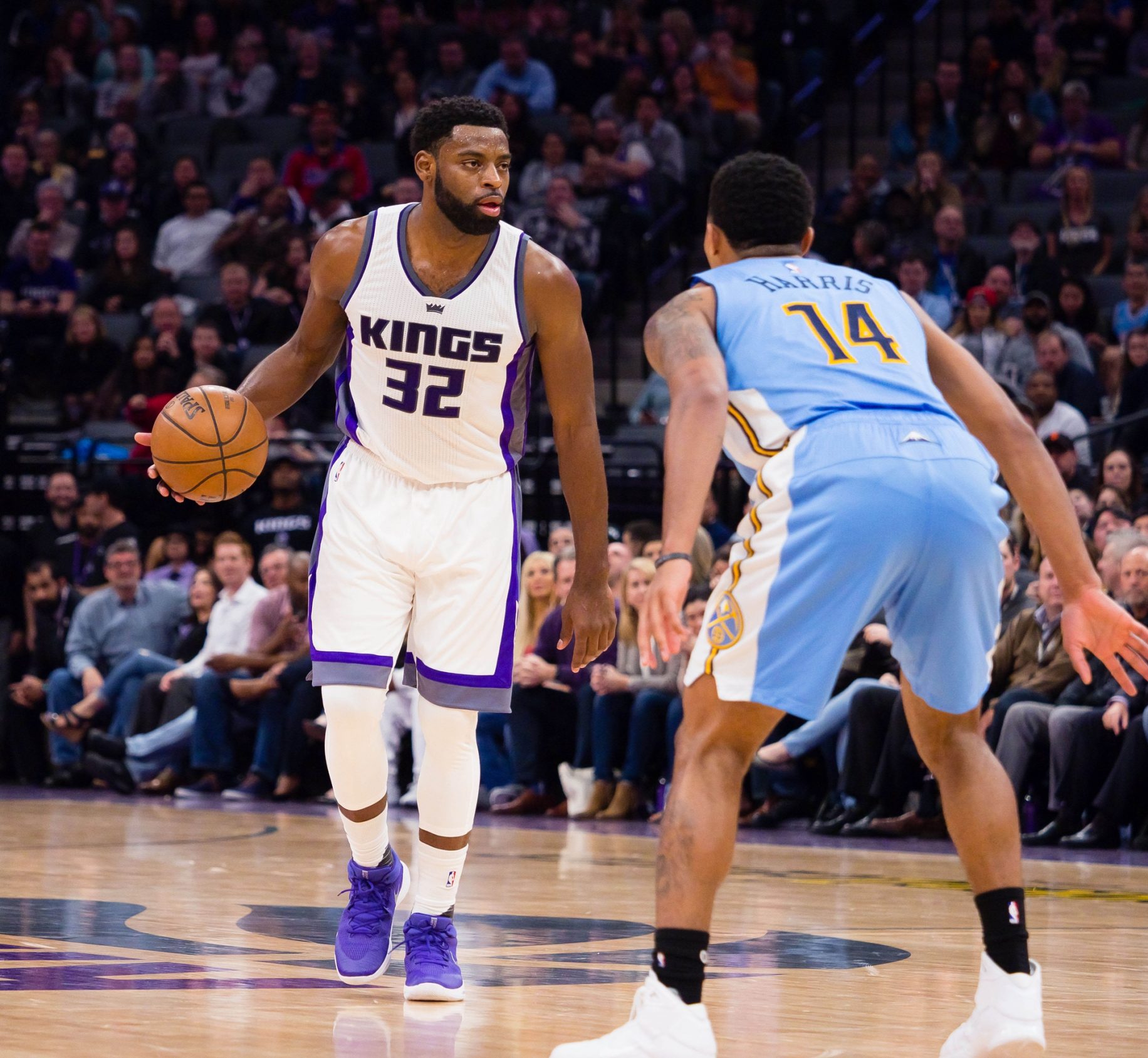 Age: 27 (9/19/1989)
2016-17 Averages: 19.7 MPG, 10.3 PPG, 3.4 RPG, 3.1 APG, 0.9 SPG
2016-17 Slash Line:.405/.356/.750
2016-17 Advanced Metrics: 15.5 PER, 0.7 WS, -1.50 RPM
Tyreke Evans averaged over 37 minutes per games and 20 points per game in his first year in the league and won Rookie of the Year Award. I refuse to believe there isn't still some of that player in there.
The injuries have been bad. Evans has missed a combined 99 games over the last two seasons.
The former star just underwent another round of surgery on his knee, but with a team like the Knicks, he's a worthy gamble. Not only could he be a guy who helps you win a couple of games, but he could be a nice veteran presence to help out Frank Ntilikina.
Getting Evans to agree to a short-term deal won't be a problem.
---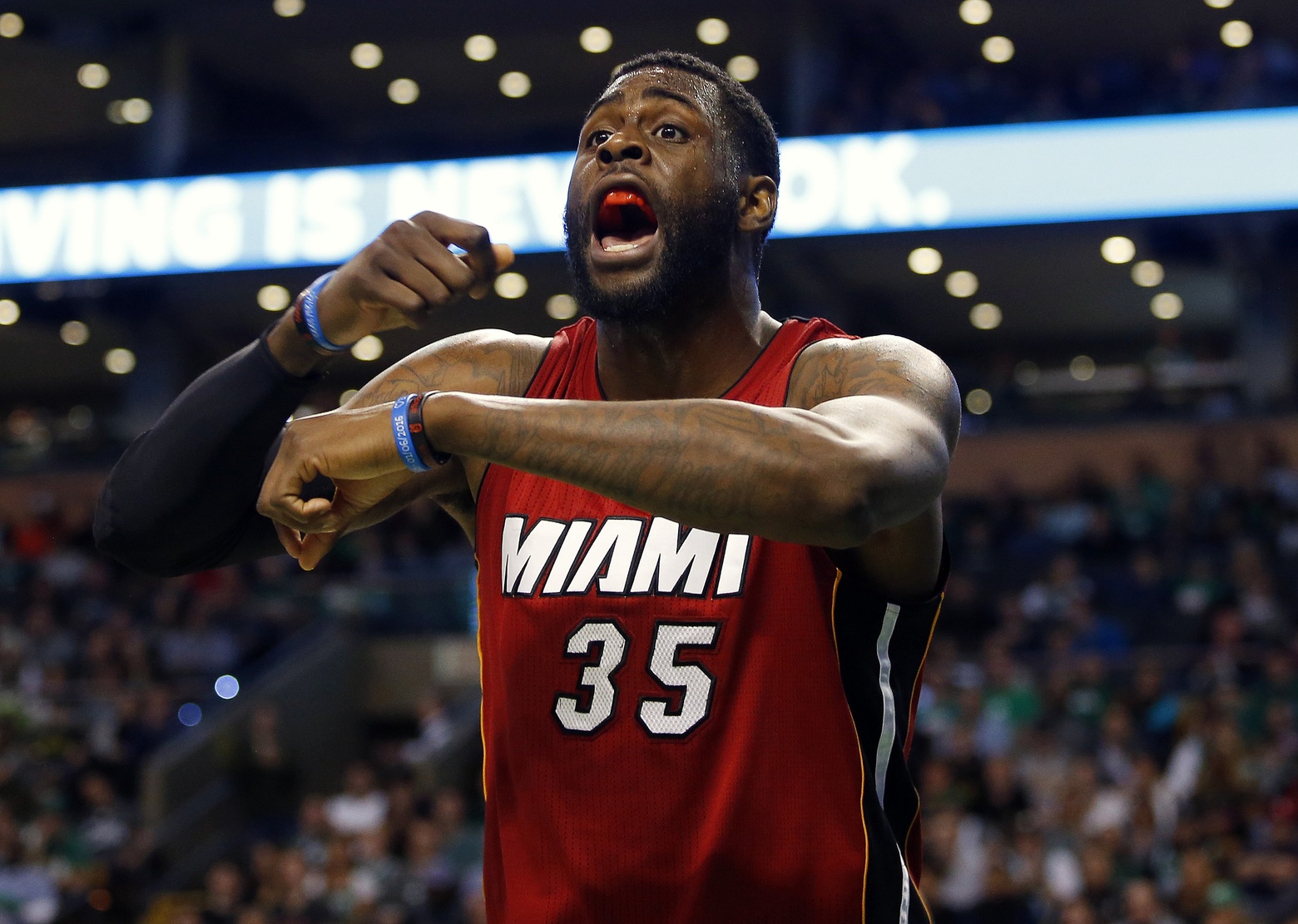 Age: 27 (5/16/1990)
2016-17 Averages: 14.5 MPG, 5.3 PPG, 3.7 RPG, 0.7 BPG
2016-17 Slash Line: .568/.250/.557
2016-17 Advanced Metrics: 17.1 PER, 3.6 WS, -1.17 RPM
Willie Reed made a perfect decision in free agency last summer. However, has anyone ever made a bad decision in going to the Miami Heat?
After his first season in the Association with the Brooklyn Nets, Reed showed some promise. The big man decided to fine tune his game by joining Pat Riley's tight ship in South Beach.
Now Reed's back on the market and looking to make another shrewd move. He told Alex Kennedy of HoopsHype that his goal for next season was "to win the Most Improved Player Award."
Willie Reed would be a valuable piece for the Knicks. He's an excellent hustle player, a solid defender, and finisher in the pick and roll. What else could you want?
---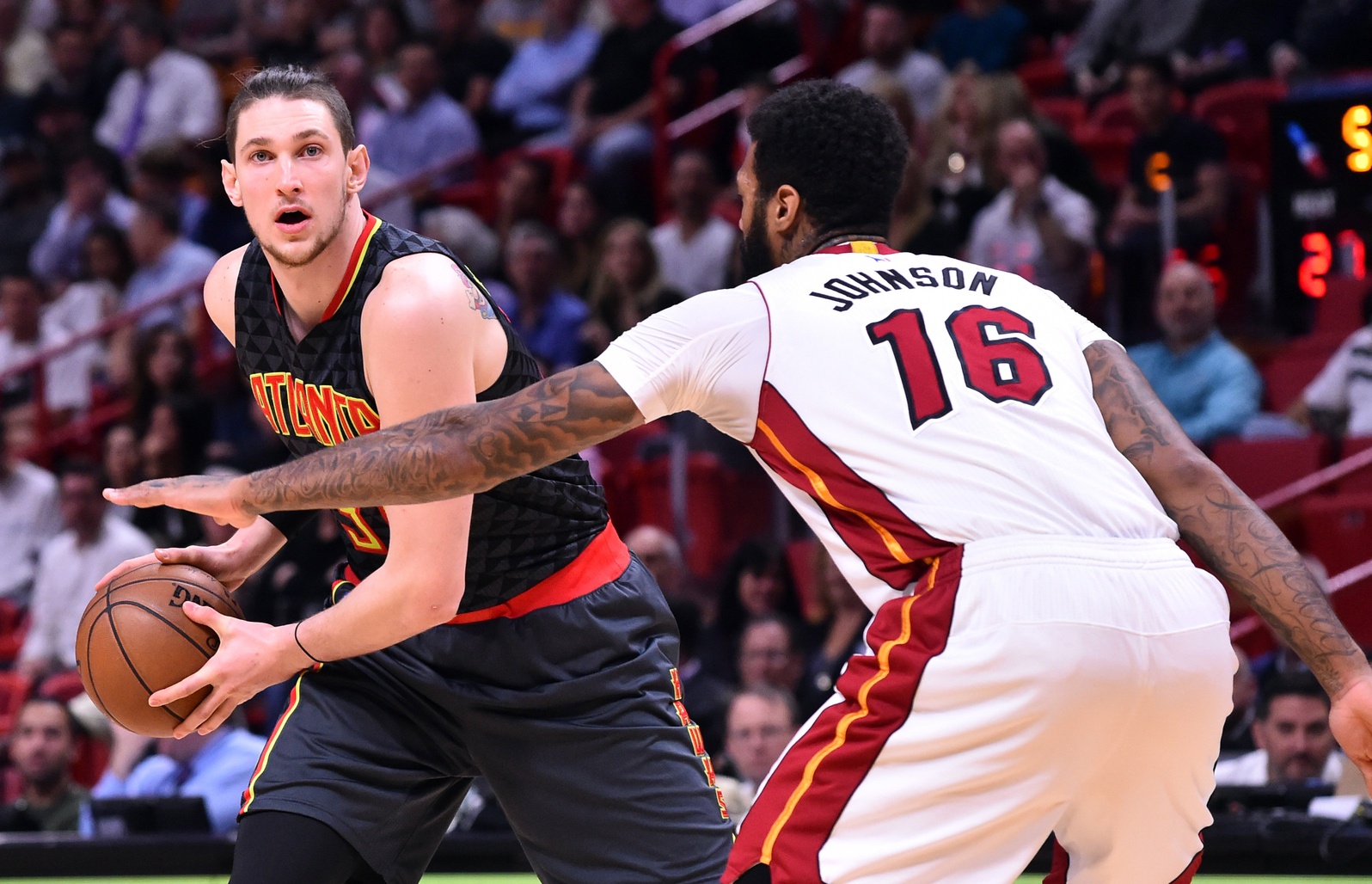 Age: 26 (7/1/1991)
2016-17 Averages: 17.7 MPG, 6.2 PPG, 3.4 RPG, 1.4 APG, 0.6 BPG, 0.4 SPG
2016-17 Slash Line: .504/.418/.766
2016-17 Advanced Metrics: 14.4 PER, 3.4 WS, -0.38 RPM
Mike Muscala was in the 75th percentile of efficiency (via NBA.com) points per possession on spot ups in 2016-17. The dude can shoot, especially for a big man.
Last season he was well over 40 percent from three-point range. According to Basketball-reference, Muscala is a 45.6 percent career shooter on two-point attempts further than 16 feet from the rim.
He's an underrated defender, and if the Knicks ever want to run, triangle Muscala's a good passing big man.
New York has been linked to guards throughout free agency, but at some point, they'll need to shore up their front court as well. Especially if and when they deal Carmelo Anthony.
---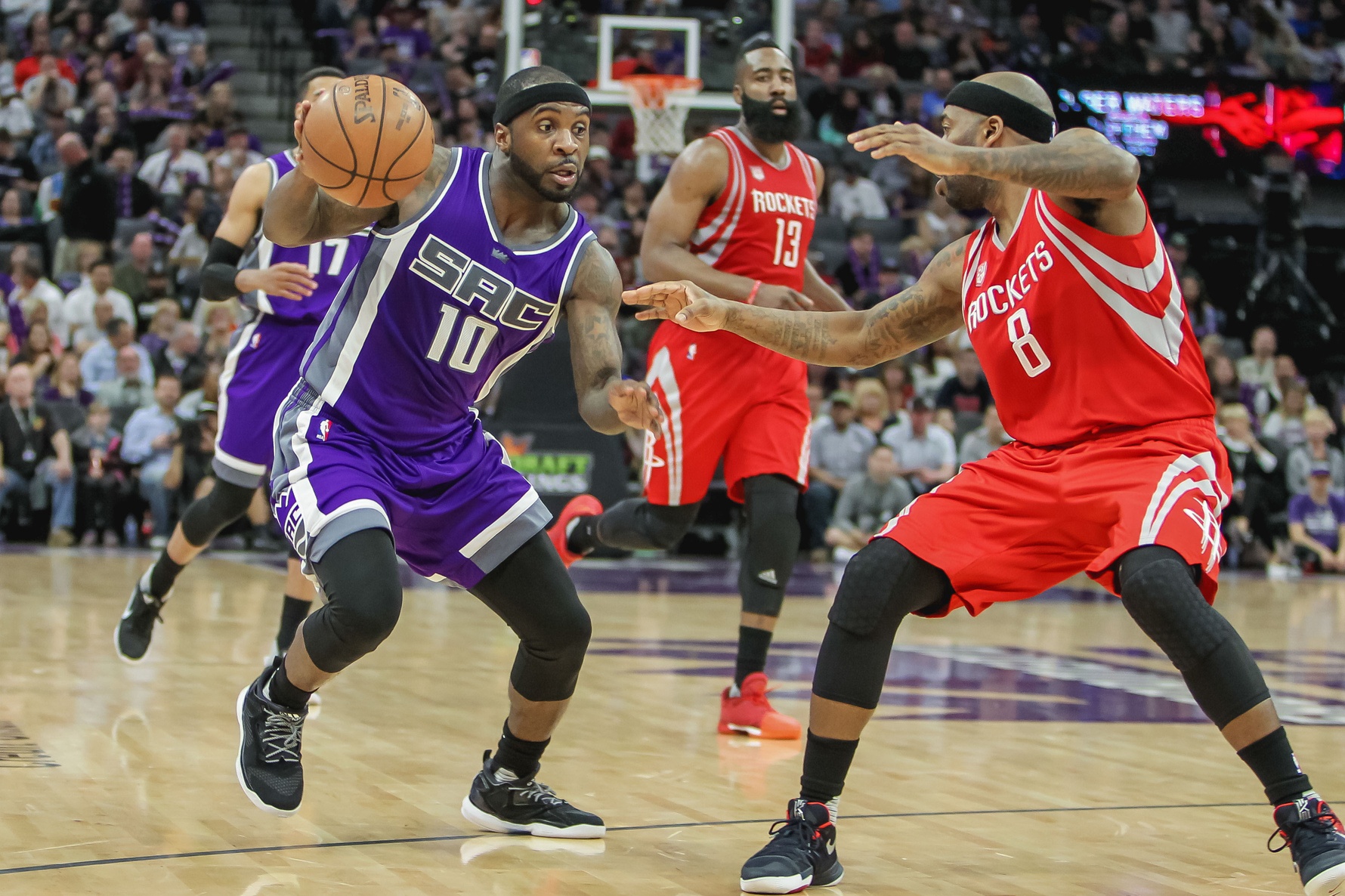 Age: 29 (11/3/1987)
2016-17 Averages: 25.1 MPG, 9.9 PPG, 4.8 RPG, 2.6 APG, 1.1 SPG
2016-17 Slash Line:.454/.288/.797
2016-17 Advanced Metrics: 15.4 PER, 3.2 WS, -0.72 RPM
Remember when Ty Lawson was about to be an All-Star player? That seems like forever ago. Well, actually it wasn't.
As recently as 2014-15, Lawson was third in the league in assists per game. The veteran has had some serious personal problems since then and his life has taken an unfortunate turn.
With the Kings this past year, though, Lawson had his best season in years. Under Dave Joerger, the point guard showed flashes of himself despite another disappointing team finish in Sacramento.
The Knicks can do a lot worse than Ty Lawson at point guard for a year or two. If nothing else, Frank can learn a lot from this guy.
---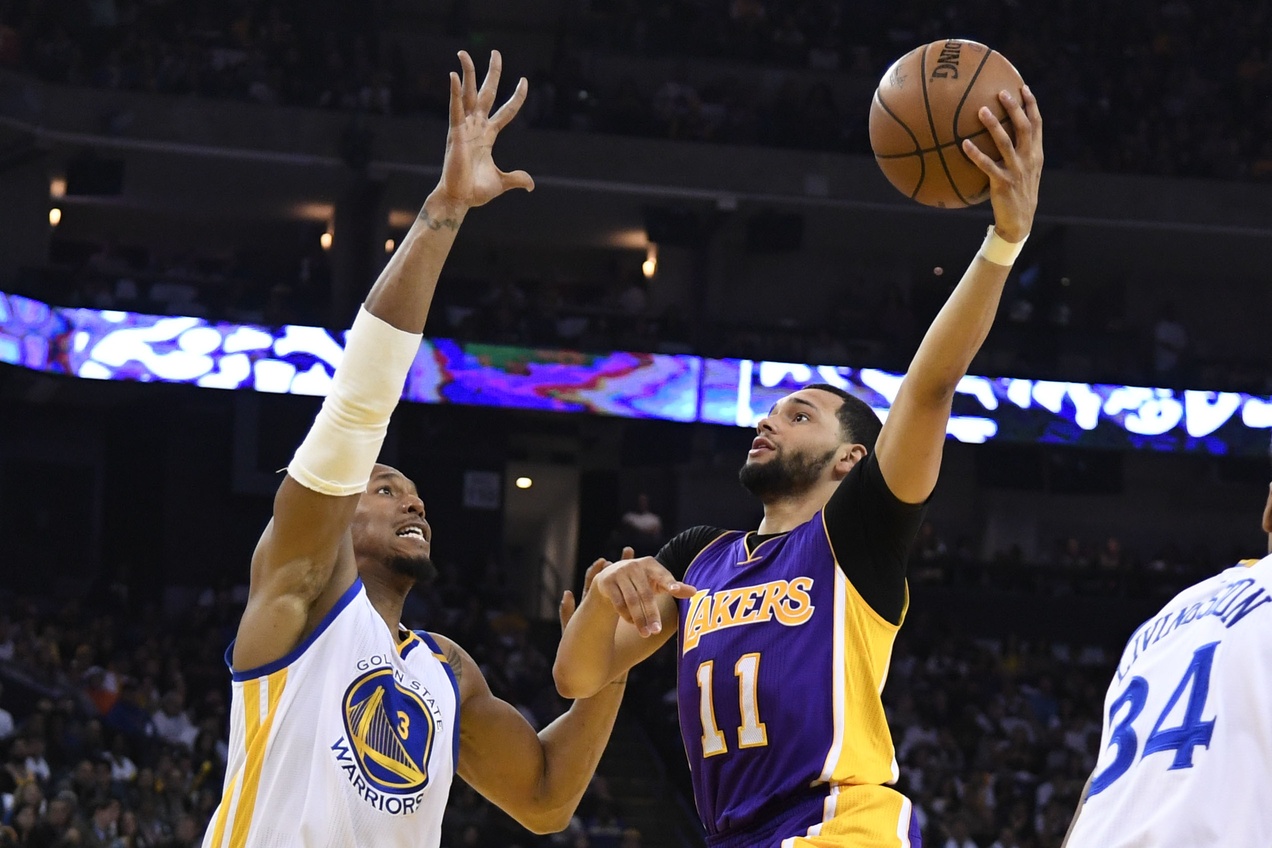 Age: 22 (8/24/1994)
2016-17 Averages: 11.1 MPG, 4.3 PPG, 1.6 APG, 0.8 RPG, 0.5 SPG
2016-17 Slash Line: .433/.386/.840
2016-17 Advanced Metrics: 10.9 PER, 0.4 WS, -1.87 RPM
Surprised to see Tyler Ennis here? Well, I went back and forth on this, but I decided that 22 games with the Lakers were enough to put him on here.
Tyler Ennis stood out at for the Lakers in those 22 games the team wanted to lose. He shot 45 percent from the field, 39 percent from downtown, and averaged 7.7 points and 2.4 assists.
The squad may have wanted to lose, but Ennis improved his free agent stock. He's 22-year-old and a first-round pick who went to the prestigious St. Benedict's High School and Syracuse University.
Unfortunately, he's become more of a trade chip than a rotation piece in the Association. Ennis' next team will be his fifth before his 23rd birthday in September.