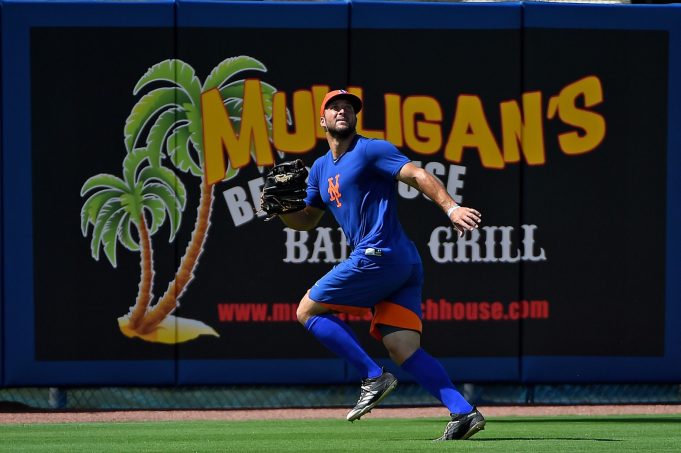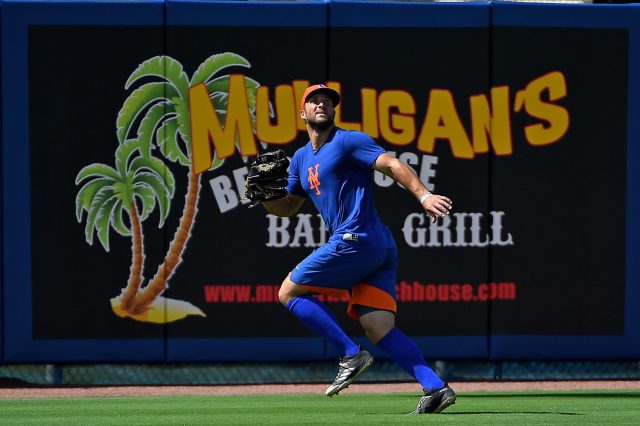 After hitting a home run on his first day with St. Lucie this past week, New York Mets prospect Tim Tebow flashes some serious leather.
On Friday night, the St. Lucie Mets squared off against the Fort Myers Miracle. Fort Myers' first baseman Zander Wiel blasted what should have been an extra-base hit off the left field wall.
However, Tim Tebow rushed to the wall at full speed and did his best Kevin Pillar impression as he smashed into the padding after catching the ball.
Tim Tebow flashing some serious leather in left field to end the 1st Inning. Full highlights tonight on @NBC2 and @ABC7SWFL pic.twitter.com/JMlj7Wc1aD

— Andrew McDevitt (@AMcDevittTV) July 1, 2017
Most outfielders would probably be shaken up after a play like this, but Tebow got up immediately and casually made his way back to the dugout.
Considering that the ex-quarterback won the Heisman Trophy in 2007 with the Florida Gators, and played three seasons in the NFL, it's easy to understand just how painless this was for Tebow.