With so many unanswered questions regarding the New York Knicks, it's time to look at the current salary cap situation they're dealing with.
T
here is no such thing as a quiet news day when you're a fan of the New York Knicks. With
Phil Jackson
and the
Knicks deciding to part ways
, there are many questions left unanswered, a Steve Mills attempts to take over the reigns prior to summer league and free agency.
Now is the perfect time to discuss the current salary cap situation, define some key terms, and discuss situations that could enhance the Knicks chances of signing key free agents.
So, let's get to it.
Reading through the current collective bargaining agreement requires its own college course; You might as well be reading Sanskrit. But, it is important to study to help discuss the projected salary cap for the NBA and guaranteed contracts for the 2017-18 season.
As the Knicks move into the summer, they will need to make some key decisions on unrestricted free agents like Derrick Rose and Justin Holiday. Likewise, restricted free agent Ron Baker may receive an offer from another team, which will force the Knicks to decide whether they want to match or set him free.
They will also have some non-guaranteed and partially-guaranteed contracts via the Summer League roster. Overall, it will be a hectic summer, but the more information you have, the easier it will be to survive the whirlwind and anxiety-inducing summer of free agency.
In order to be at the forefront of your office water cooler talk, these are the salary cap terms you'll need to know this summer: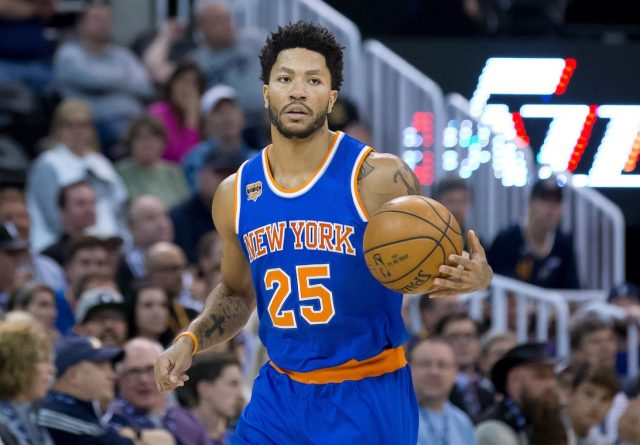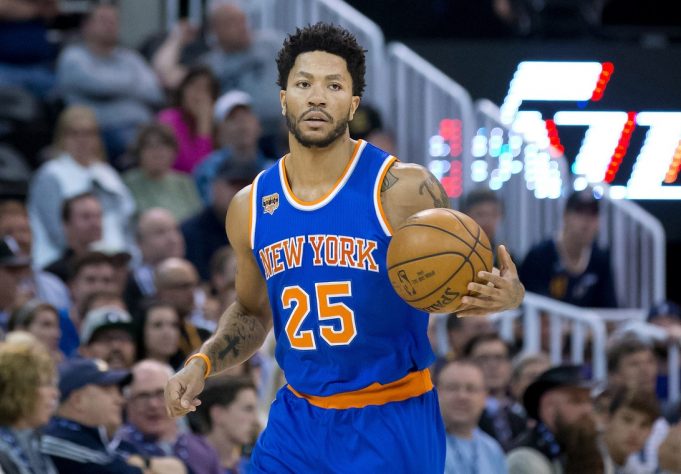 Cap Holds – According to an article written by Mark Deeds of B-Ball Breakdown, there are two types of cap holds: a free agent's cap hold and a draft pick's cap hold. The amount of money in a player's salary is technically charged to the team even though they may not be signed to a contract. For example, Derrick Rose's cap hold is north of $30 million. In order to lose the cap hold, the Knicks would either have to waive him or renounce his cap hold. Rose could also sign with another team or retire, in which case his cap hold would be gone. In addition to Rose's cap hold, the Knicks are also on the books for the following players: Frank Ntilikina ($3,501,120), Justin Holiday ($1,471,382), Sasha Vujacic ($1,471,382), and Ron Baker ($1,512,611 restricted free-agent).
If you factor in unrestricted and restricted free agents, the Knicks have over $110,000,000 million in salary allocated to thirteen players, dragging them over the salary cap. Back in May, Ian Begley of ESPN, explained that, even if the Knicks renounce the cap holds of all players not under contract (with the exception of their draft picks), this would leave roughly $19 million in cap room, short of the coveted maximum player salary of $25 million (for players in the league for more 6 years).
Bird Rights – According to Real Gm, there are three types of Bird Rights: Non-Bird Rights, Early Bird Rights, and Full Bird Rights. Non-Bird Rights enable a team to a sign a player at 120 percent of that player's salary from the previous season. Early Bird Rights allow teams to sign players at 175 percent of the player's salary from the previous season. The Full Bird Rights allow a team to pay a player their maximum salary, even if the team is over the salary cap. Full Bird Rights also allow teams to sign their players to five-year deals.
Because the Knicks own Full Bird Rights on Derrick Rose and Early Bird Rights on Justin Holiday, they do have options for bringing back both players, even if they don't have salary cap room. Now whether or not that makes sense for the team is another story entirely. Holiday, a fan favorite, is more likely to wear the orange and blue next season. The Knicks could sign other free agents and then use his Early Bird Rights to go over the cap to sign him.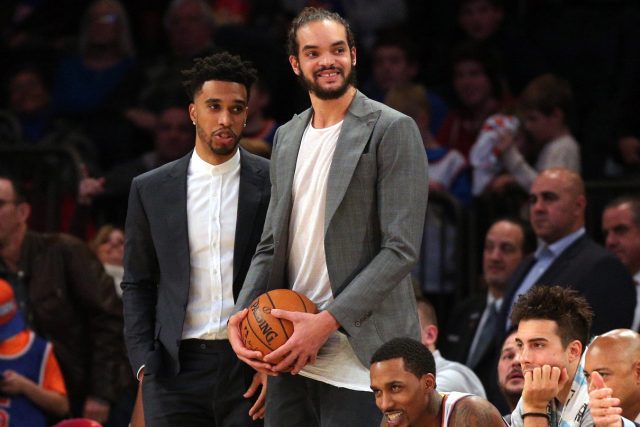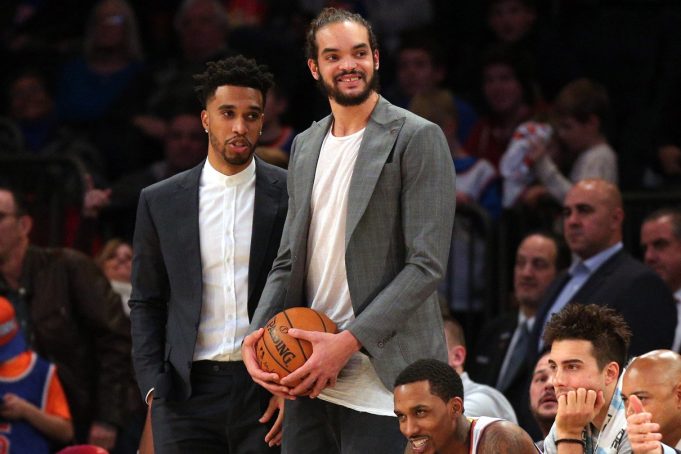 Salary Cap Exceptions – Non-Tax Payer Exception. This can be used for teams that are not paying the luxury tax. The exception can be split to multiple players and can be used for contracts up to 4 years in length. According to NBA Salary Cap FAQ, this exception may be $5.7 million. Additionally, the luxury tax will most likely be set at $121 million. However, if after using the Non-Tax Payer Exception, a team is over the cap, they must use the Tax-Payer Exception ($3.5 million). The Room Mid-Level Exception is likely to be set at $2.9 million and can only be used if a team has lost or has already used other exceptions such as the Bi-Annual Exception ($2.2 million), Non-Tax Payer or Tax Payer Exceptions. The Minimum Player Salary Exception gives teams the option to offer up to a two-year minimum salary deal if the team is over the cap. The Disabled Player Exception gives a team the option to sign, trade, or claim a player off waivers that is making no more than 50 percent of the disabled player's annual salary. The disabled player must be deceased or have some type of season-ending injury.
Unfortunately, it is entirely possible that the Knicks may have to use the Disabled Player Exception for a player like Joakim Noah. Noah is suspended for eighteen games at the beginning of the 2017/2018 season and ended the previous season on a sour note, injured, and suspended for a failed drug test. Noah has had so a detailed injury history. Between his shoulder and recent hamstring woes, Knicks fans pray he may be able to provide something to justify his 4-year, $72 million deal.
Stretch Provision – As per the NBA Salary Cap FAQ, if a player is waived between Jul. 1 and Aug. 31, the rest of the money is spread evenly over twice the number of years left on the contract plus one. However, if a player is waived in September, he must be paid his annual salary, then the remaining money is evenly divided over twice the years plus one. If teams elect to use the stretch provision, they can also spread out the "cap hit" over the stretched years.
For example, Carmelo Anthony is owed over $50 million between the 2017-18 season and 2018-19 season. If the Knicks used the stretch provision, they would end up paying Melo $10,834,380 for the next five seasons, if he is stretched prior to September. This does not seem like a great option. Although Melo would be free to sign with another team, the cap hit his salary leaves could put the Knicks in a difficult situation going forward.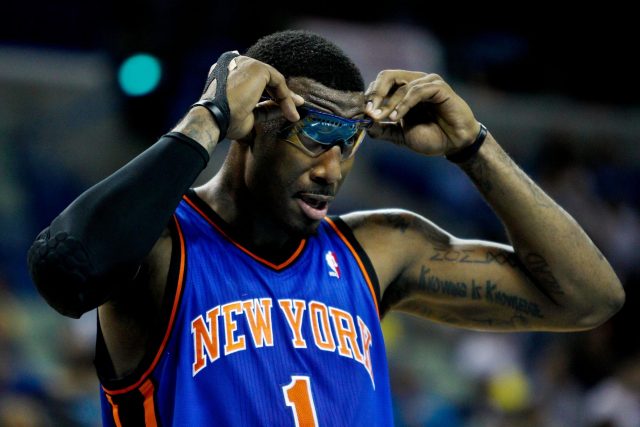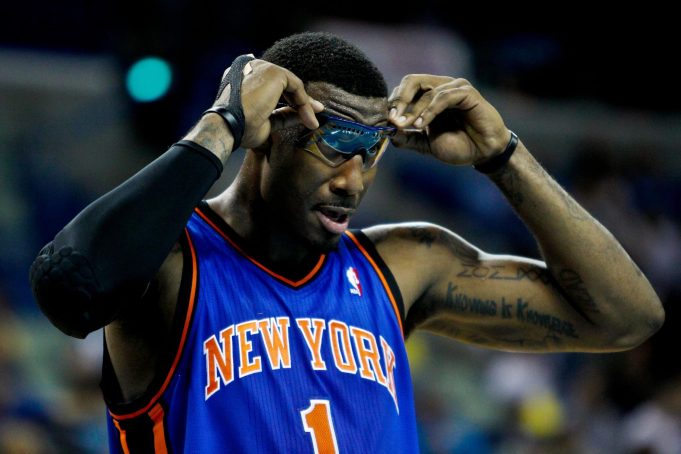 Contract Buyouts – An article from the website, Moore Basketball, accurately identifies the details of a buyout. In order for a buyout to occur, a team must reduce the amount of compensation protection in a player's contract. This, in essence, means that the player takes less money to leave the team. Typically, teams will ask for the player to subtract the amount of money included in the salary for their next team (veteran's minimum) from their current salary. Once a player clears waivers, they are free to sign with any team.
The Knicks did this with Amar'e Stoudemire during the 2014/2015 season. Stoudemire was due over $23 million in the final year of his 5-year $100 million deal. The Knicks negotiated compensation protection just over the veteran's minimum, meaning they only needed to pay him $20 million, thus reducing their cap hit. Overall, I see Melo waiting for a trade so that he can keep his annual salary plus the 15% trade kicker. Then again, the opportunity to play with LeBron James may be too tempting. Anthony may feel that losing three to four million is a small price to pay for the chance to play in the post-season and with one of the most talented teams in the NBA.
As per Adrian Wojnarowski, the NBA's salary cap is expected to rise from $94 million to $101 million for the 2017/2018 season. Using Spotrac's information regarding player salaries, the Knicks have a total of $75,467,235 committed to eight players.
Carmelo Anthony – $26,243,760
Joakim Noah – $17,765,000
Courtney Lee – $11,747,890
Lance Thomas – $6,655,325
Kristaps Porzingis – 4,503,600
Kyle O'Quinn – 4,087,500
Mindaugas Kuzminzkas – $3,028,410
Willy Hernangomez – $1,435,750
Sources: The NBA has delivered teams a new salary cap projection for the 2017-18 season: $101M. The cap is $94.1M this season.

— Adrian Wojnarowski (@wojespn) April 7, 2017
Players like Chasson Randle, Marshall Plumlee and Maurice N'Dour also have non-guaranteed contacts that total just under $4 million.
The Knicks best chance in creating salary cap space is to deal Carmelo Anthony. The hope is that you get some type combination including a first round draft pick, expiring contract, and or young prospect. At that point, the Knicks would only have one albatross of a contract on the team, Joakim Noah. Although its not ideal, you can deal with one bad contract instead of two.
Although renouncing all cap holds give the Knicks cap space, in my opinion, it's not enough to make a big splash in free-agency. The Knicks should return to their free-agency philosophy prior to the 2016-17 season. Sign low-cost free-agents to financially responsible contracts that don't clog the cap and still provide flexibility going forward. Continue to rebuild and assess our team's chances as a contender in 3-5 years. Yet, this New York, one wonders if we'll ever have the patience for that.