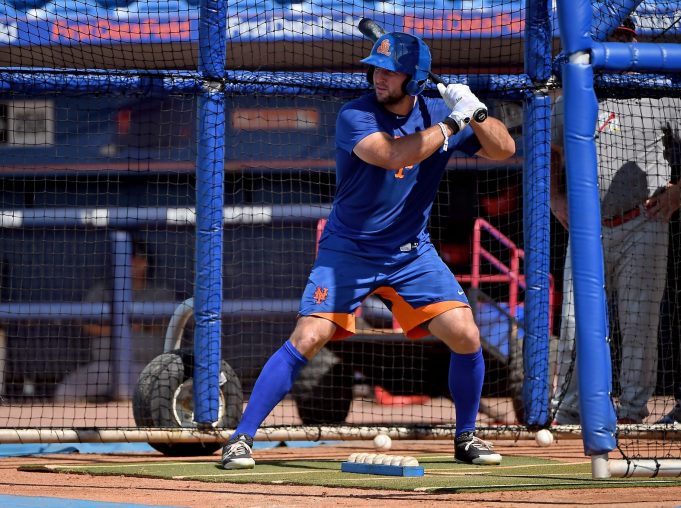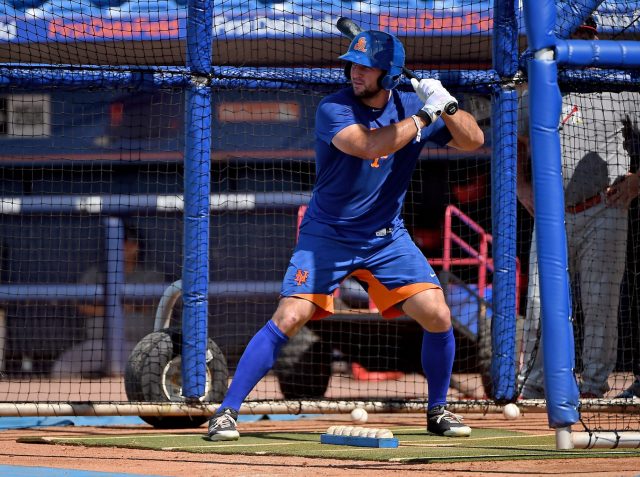 In just his second game with the St. Lucie Mets, Tim Tebow has already hit a home run.
Much like in his first game with the Single-A Columbia Fireflies, Tebow went deep in his first day playing for St. Lucie. That's what you call Deja-Vu, folks.
Tebow with a 2-run HOMER in the second to give the Mets the lead! #STLMets pic.twitter.com/ie7S8Ycihy

— St. Lucie Mets (@stluciemets) June 28, 2017
Although the two-run blast to left center field was his first against tougher competition in the High-A Florida Gulf Coast League, Tebow has looked like a seasoned veteran at the plate so far.
He singled in his second at-bat and is now 2-for-2 with two RBI on the evening. Through two games, Tebow is 3-4 as a St. Lucie Met.
The former Heisman Trophy Award winner now has four home runs on the season, having logged three over 64 games with the Fireflies.
In wake of the New York Mets' struggles this season, Tebow's popularity may help force his way onto the MLB roster when rosters expand in September—especially if he keeps swinging a hot bat.
Another Tebow hit. #TimTebow @stluciemets @ pic.twitter.com/OYcQPZE2Gg

— Jason (@jkot09) June 28, 2017