Frank Isola of the New York Daily News, reported Monday morning, that Carmelo Anthony had previously considered approving trades to both the Philadelphia 76ers  and Washington Wizards.
C
armelo Anthony has become the most immovable player in the NBA, with a no-trade-clause featured in his contract. A ten-time NBA All-Star, Anthony is still considered a prolific scorer, and isolation monster.
However, for a trade to clear involving the Knicks franchise player, he himself must give the green light. Furthermore, he has a grossly unappealing trade kicker.
With his stamp of approval required, these two teams have risen to the surface as recent candidates.
The Philadelphia 76ers
are on the up and coming, especially after earning #1 pick Markelle Fultz in a trade with the Boston Celtics. With a youth lineup featuring Fultz, Ben Simmons, Dario Saric, and Joel Embiid, a strong veteran shooter could be the icing on the cake.
A big factor regarding Philadelphia. There isn't one player on the books for over $9 million next season. They're projected to have nearly $40 million in cap space this summer, making them an optimal target to absorb Anthony's steep salary.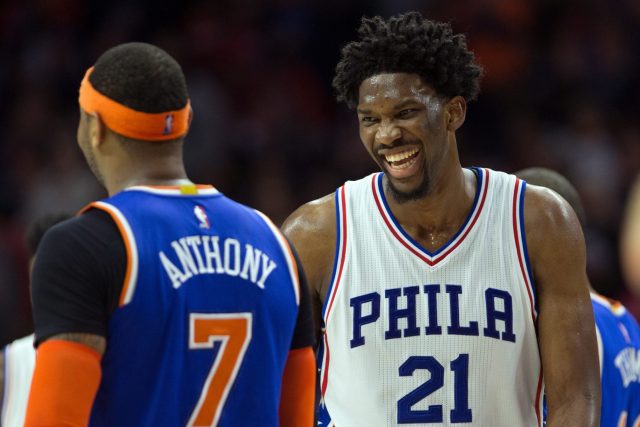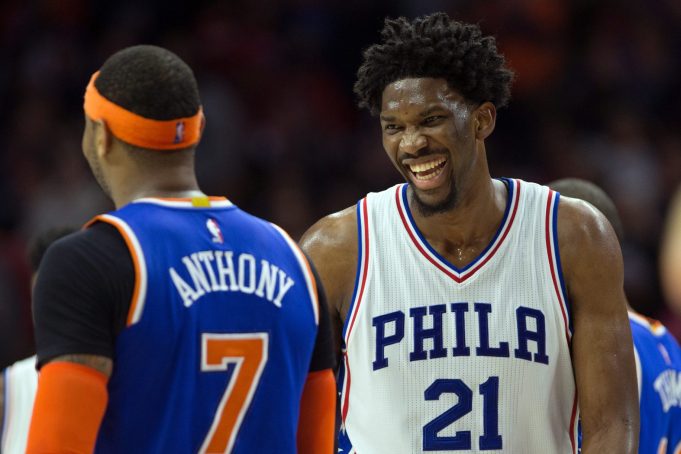 One issue for Philadelphia is their lack of assets. No one in their young core is expendable by any means, and they may lose their first round pick for next year. Phil Jackson has been more than finicky with his asking price for Anthony and hasn't advanced in talks with any team.
What's in it for Anthony? Well, he's holding a player option for next season, so he's as much a one-year rental as is Pacers' star Paul George. Knowing he only has to invest for one season, he may be keen to trying a run with a young and talented core. Is it possible that Carmelo Anthony, too, trusts the process?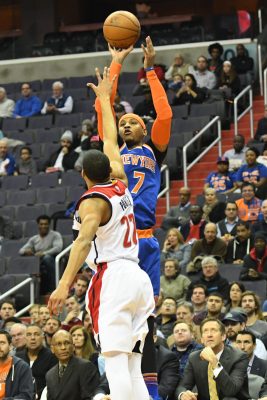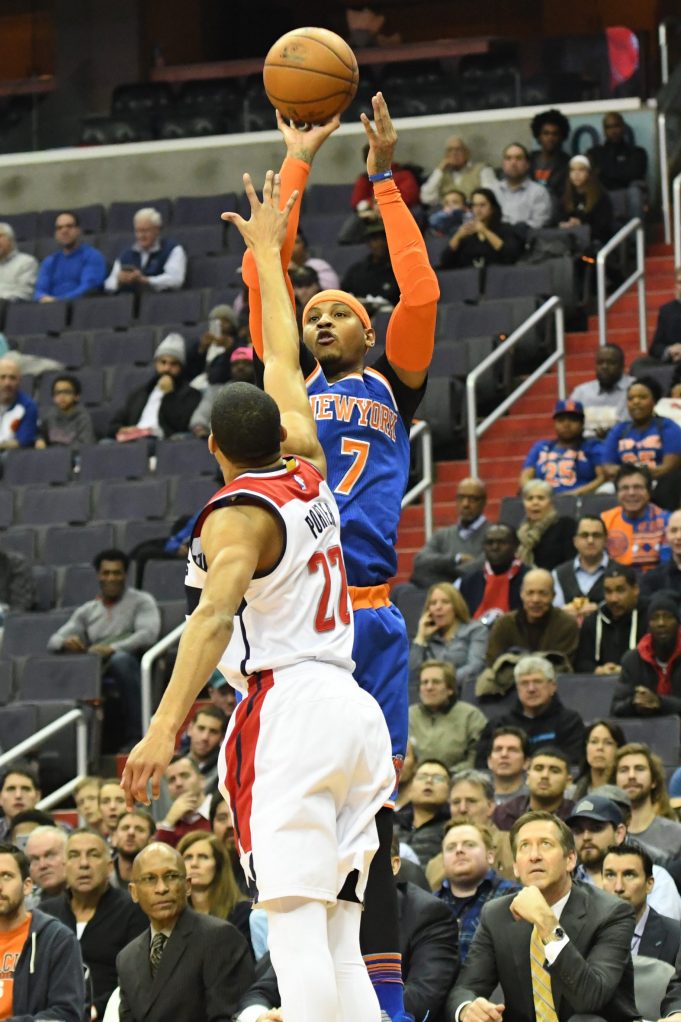 The Washington Wizards
make a lot more sense for Anthony, who grew up in Baltimore city, just minutes from the Verizon Center. The Wizards had a franchise season last year and fell just short of reaching the Eastern Conference Finals.
For a win-hungry Anthony, getting traded to the Wizards would be punching a ticket to the playoffs. Something he hasn't seen since 2013. John Wall is the point guard he's always wanted, and Washington is playing winning basketball.
The Wizards, opposite to the 76ers, are very tight on cap space for this summer. They've just made a qualifying offer on Porter and will have to match whatever offer he receives to keep their core intact.
Their draft picks hold little to no value, and their only expendable contracts won't be of interest to Phil. Unless Jackson wants to take on another overpaid center in Ian Mahinmi, and role player forward in Markieff Morris.
In Conclusion
Sure, Anthony may have thought over a trade to these two locations at one point, but the likelihood of a trade passing is slim to none. Being traded to one of the previously mentioned keeps him close to his son Kiyan in Brooklyn, something he's looking to maintain.
As the grudge between Jackson and his franchise player swells, a buyout is imminent. But more on that later.