With roughly $16 million to spend in free agency, here are four realistic free agents for the New York Knicks to target.
W
ith the NBA Draft in the books, the New York Knicks focus now shifts towards free agency.
With roughly $16 million to spend, the Knicks likely won't be able to snatch any big name or even second tier free agents. However, they can still ink a couple of players who could come in and make an impact on both ends of the floor.
Here are four realistic free agent targets for the Knicks.
1) Patty Mills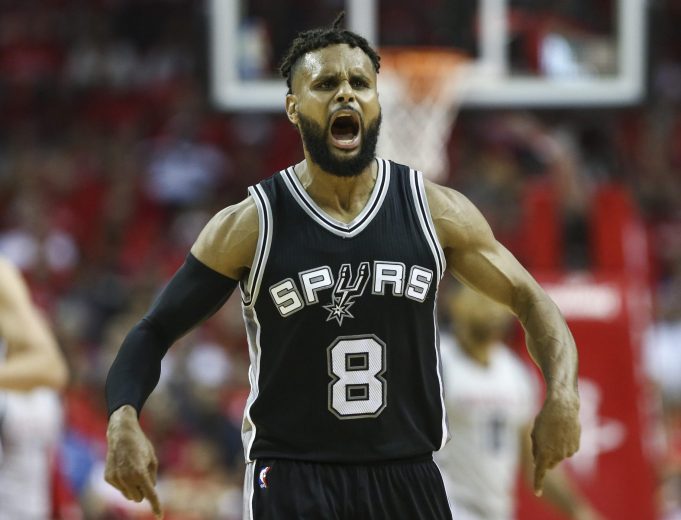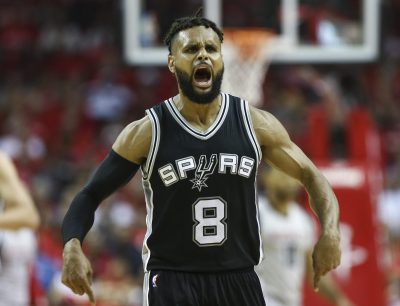 With Ntilikina now in the fold, the Knicks will need to add some depth behind him at the point guard position. While second round draftee Ognjen Jaramaz does possess some defensive upside, it would be difficult to see the Serbian come in and play major minutes for the Knicks. That makes signing a point guard a priority.
One name who makes a lot of sense is Spurs sharpshooter Patty Mills.
Mills, who has spent the last six years of his career in San Antonio, has made a name for himself on both ends of the floor, but defensively especially.
Coming off the Greg Popovic bench, Mills has been a presence on the defensive end. Diving after loose balls and playing tight on-ball perimeter defense, Mills plays with tenacity on that end of the floor. Mills though is also an asset on the offensive end.
In addition to his defensive prowess, Mills is a deadeye shooter from the outside. Last year, he shot 41.3% percent from beyond the arc and had shot 39.5% from long range for his career. His two-way, "three and d" play would bode well for a Knicks team who is looking to become more adept at defending as a unit.
However, if the Knicks decide that they want some athleticism and versatility, Michael Carter-Williams could be their guy.
2) Michael Carter-Williams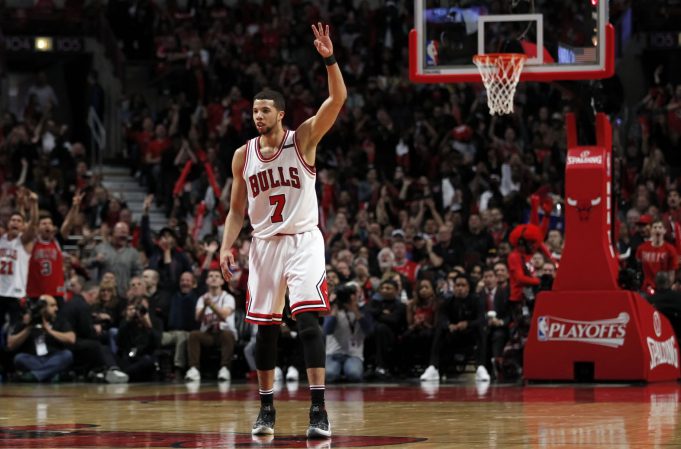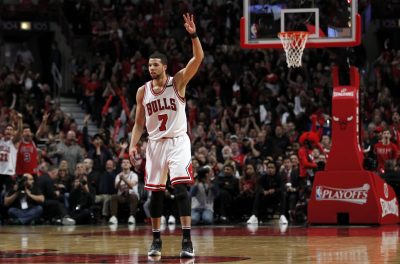 Throughout the duration of his career, Michael Carter-Williams has been a physical specimen. Standing at 6 foot 6, Carter-Williams has been able to get up for highflying plays above the rim and hit the boards too; for his career, Carter-Williams has averaged 5.2 rebounds per game. That athletic play, coupled with his willingness to compete on the defensive end, have helped Carter-Williams remain a respected force in the NBA.  However, last year was a rollercoaster ride for him.
From his October trade to the Chicago Bulls to his nagging knee injury, Carter-Williams underwent a challenging 2016-17 season. In fact, he played a reserve role for the majority of the year behind veteran Rajon Rondo and second-year man Jerian Grant. As a result of his limited playing time, Carter-Williams put together just 6.6 points per night. After enduring an injury infested and minute deprived season, Carter-Williams now hits the free agent market – a market which likely won't force teams to break the bank.
Given the struggles he endured last season, as well as the ones he underwent when he lost his starting job in Milwaukee the year before, Carter-Williams won't break the bank, and likely won't even command a deal close to a mid-level exception (starting salary of $8.3 million).
Signing Carter-Williams would be a low risk, and potentially high reward move for the Knicks, as they'd be rolling the dice on him reigniting the spark he once played with.
3) P.J. Tucker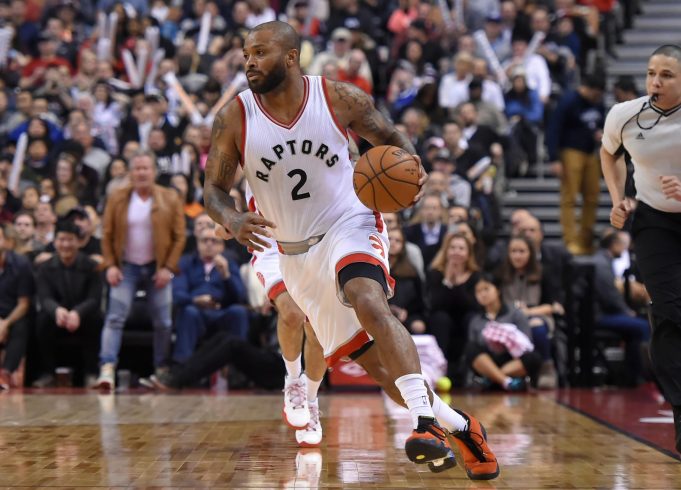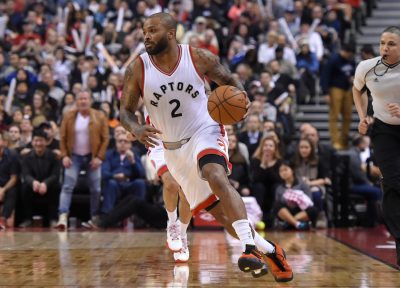 In addition to inking a backup point guard, the Knicks also need to add a defensive-minded wing, especially if Carmelo Anthony is shipped out or released. Outside of Lance Thomas and Courtney Lee, the Knicks are deprived of real depth out on the perimeter, but more specifically defense in itself. Enter P.J. Tucker.
Tucker, the Raptors and former Suns' forward played under Knicks head coach Jeff Hornacek for the two and a half years he spent in the desert. Could the two reunite this summer?
If signed, Tucker would provide the Knicks with a defensive anchor. By playing tight isolation and post defense, Tucker serves as a defensive backbone. In addition to his defensive play though, he also hits the boards and can hit from long-range.
For his career, Tucker has reeled in 5.7 rebounds per game, to add onto his defensive tenacity. In addition to hitting the board, Tucker also began to find his jumper in the second half of last season.
After being traded to the Raptors at the trade deadline, Tucker shot 40.0% from beyond the arc.
Inking Tucker will likely cost the Knicks an eight future amount, but the price tag is well worth it. While not by any means a star, adding Tucker would grant the Knicks with a player who could help build a foundation on the defensive end. With Kristaps Porzingis, Lee, Ntilikina, and Tucker in their starting five, the Knicks would possess a lethal defensive unit.
4) Luc Mbah a Moute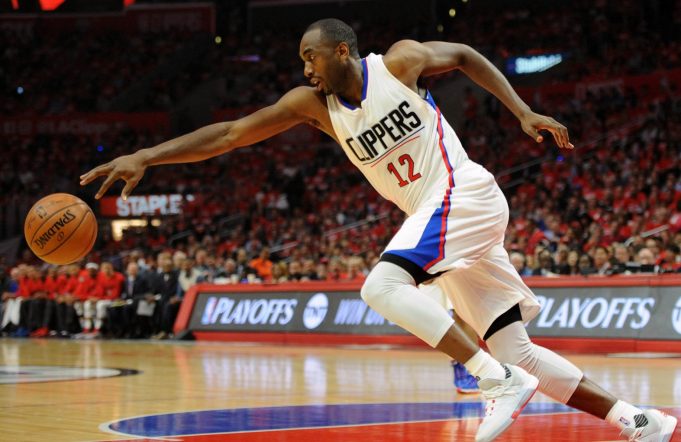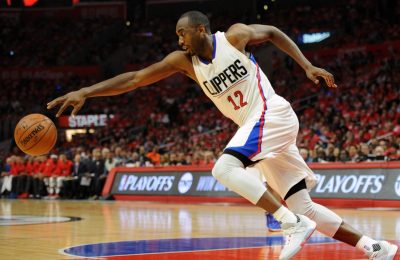 If the Knicks decide to take the bargain route this offseason and pass on Tucker, Luc Mbah a Moute would be a great alternative.
Last year, Mbah a Moute started at the three for the Los Angeles Clippers and was the most underrated facet of their team. While Blake Griffin and DeAndre Jordan have always stood out given their Hollywood-esque play and hefty contracts, Mbah a Moute has done all the dirty work on the Clippers' frontline.
Diving after loose balls and taking on opposing team's go-to scoring options out on the perimeter, Mbah a Moute was the defensive glue for a frontline, which as a whole, has not produced at a very high level on that end of the floor.
Also, while he hasn't been a sharpshooter throughout his career, Mbah a Moute shot significantly better from beyond the arc last season than he had in year's past. Shooting a career high 39.1% from three point land, Mbah a Moute shot nearly 7% better than his career average from long-range.
His potential "three and d" presence could grant him a starting role or a platoon one with Thomas at the three.