After a strong rookie year including polished interviews, impressive play on the court, and rave reviews from scouts and coaches, Kristaps Porzingis was dubbed a "unicorn" and the future of the New York Knicks franchise. Yet, after a difficult 2016-17 season, Porzingis skipped out on his exit interview, sending a message to Phil Jackson that he was not happy with the direction of the team. Does Porzingis have a future as a leader for the orange and blue, or is his defiance a sign of much-needed reality check?
K
ristaps Porzingis has many attractive qualities as a young star. He plays with a selfless nature and impacts the game from both sides of the court. Yet, ask most New York Knicks fans, and they will tell you that his attitude and ability to handle the media suggest a maturity beyond his years.
Because of this, it was easy to see why most fans were stunned when reports surfaced of Porzingis skipping his exit interview with management.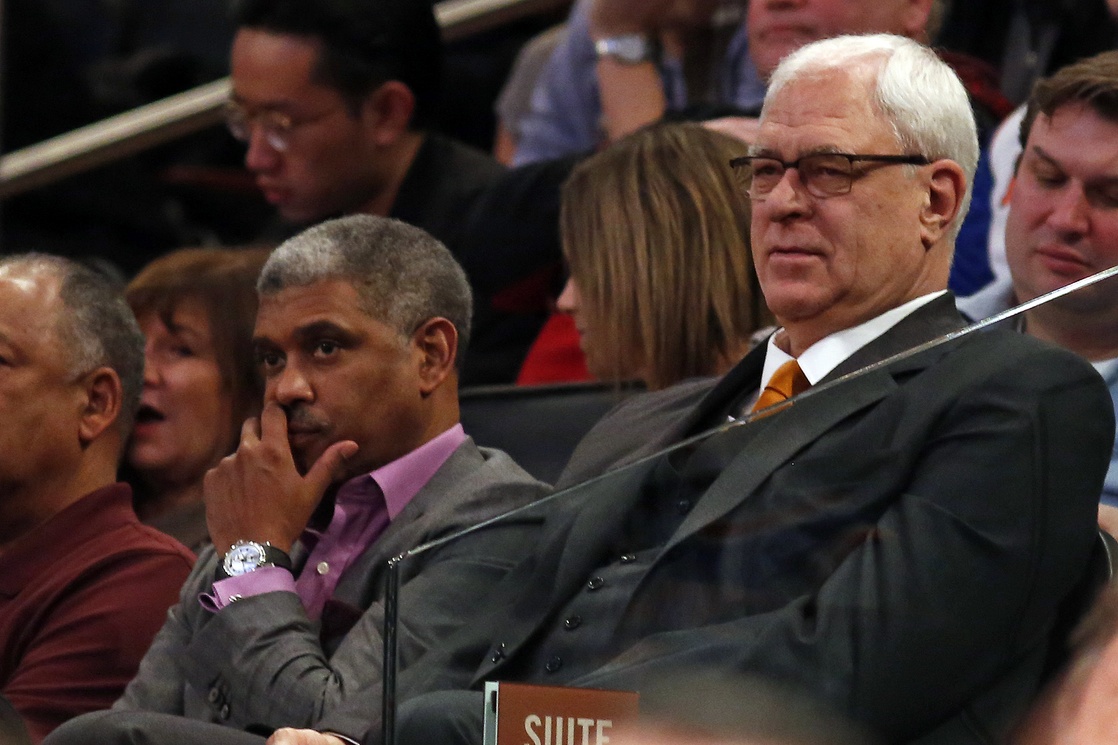 Phil Jackson set Twitter ablaze when recent rumors had the Knicks listening to trade offers for the second-year forward out of Latvia.
In a recent interview with Al Trautwig, Jackson explicitly expressed his displeasure with Porzingis skipping his exit interview. This power struggle could get ugly if it continues; both Porzingis and Jackson will have to check their egos in order to bring peace to the Knicks.
Let's review some of the positives and negatives of Porzings's leadership skills.
Positives:
Team-First Attitude
If you watch any post game interview, Porzingis will often echo a sentiment that you've heard from another famous New York athlete, Derek Jeter. Porzingis always put his own accomplishments behind the ultimate goal, winning. Porzingis has no problem doing the dirty work if his shot is not falling, as long it helps the team.
Additionally, Porzingis willingly moves the ball. Generally, his decisions are quick; he shoots if he's open and passes if he's not. This type of attitude has endeared Porzingis to the Knicks faithful, making him one of the most hyped young talents to come to New York since Patrick Ewing in 1985.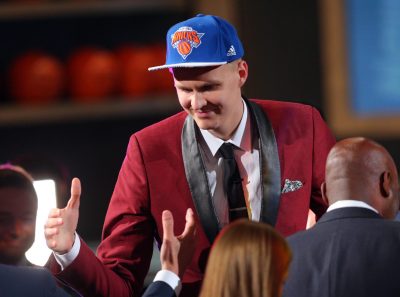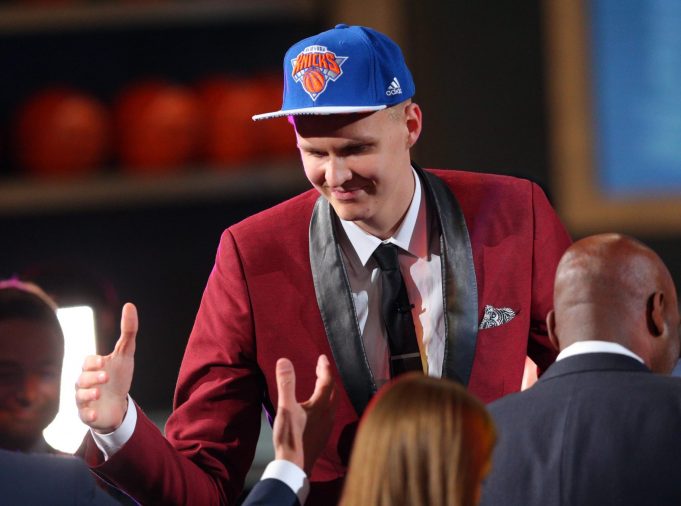 Work Ethic
The initial criticism with Porzingis was his weight. Knicks management was worried that Porzingis may be injury prone and be easily moved off the low block due to his slight build. On draft night, Porzingis weight around 220 pounds, and set a target weight gain of 11pounds by the start of the season.
Currently, as per basketball reference, Porzingis weighs 240 pounds and has not lost any explosiveness or lateral movement. If you follow KP's social media accounts, you'll see that he continues to work on his lower core strength almost daily in an effort to become a better low post player.
Giving Back to the Community
Last year, after Porzingis's rookie year, the 7-foot-3 Latvian went back to his native country to build a basketball court and started a camp for young aspiring athletes. In a 2016 article for the NBPA, Jared Zwerling quotes Porzingis:
"It's always been ice hockey and basketball in Latvia, both of them. And I think with myself now playing in the NBA and being able to do so much for the basketball community here in Latvia, that helps grow the culture—from building a court or doing a camp for the kids. That kind of stuff really can help affect a lot of kids and make them play basketball and practice and become basketball players."
Furthermore, Porzingis always participates in Knicks community events such as the Garden of Dreams Foundation. KP knows, at a young age, that success is more than just your performance on the basketball court. He is part of the New York family and has shown no signs of wilting under the pressure of the big apple.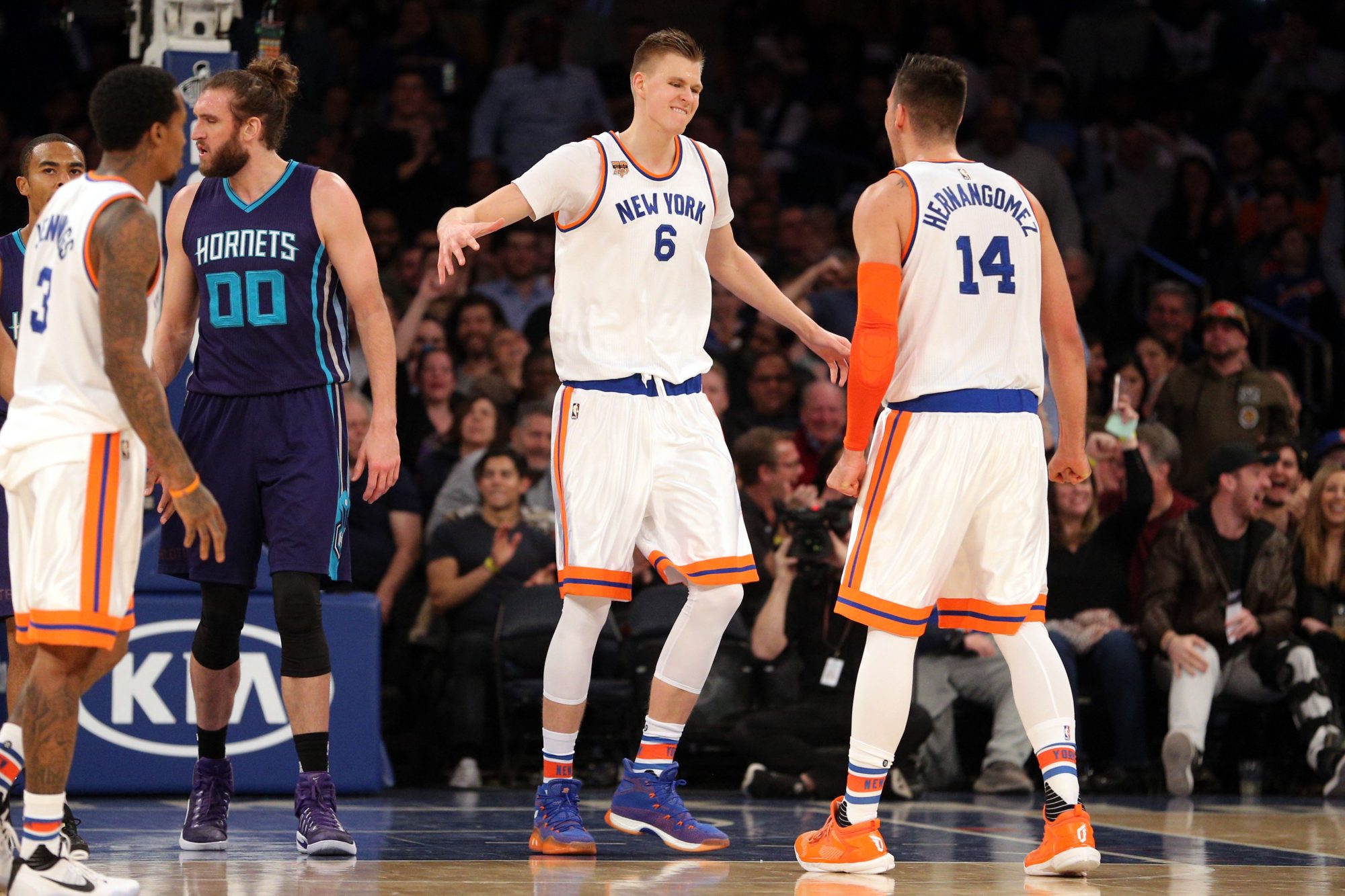 Negatives:
The Power Play
Porzingis keeps his inner circle close. His management team includes his two brothers, Martins and Janis. There is no doubt that the three had conversations before KP's surprising no-show at the Knicks exit meetings. My thoughts are that this was a power play meant to show 11-time NBA champion Phil Jackson that his ongoing feud with Carmelo Anthony and overall confusion regarding team identity were having a negative affect on the team and Porzingis.
KP and his brothers are calculated and they know that an open showing of defiance would cause public backlash for Jackson and Knicks management. Although I can understand the idea, it is somewhat arrogant and flies in the face of Porzingis' mild-mannered persona.
At the end of the day, Porzingis and Jackson need to get into a room to discuss a solution, and while I am a huge Porzingis fan, he needs to be disciplined. Derrick Rose was fined an undisclosed amount of money for leaving the team before the start of a game. I expect the Knicks to do the same with Porzingis.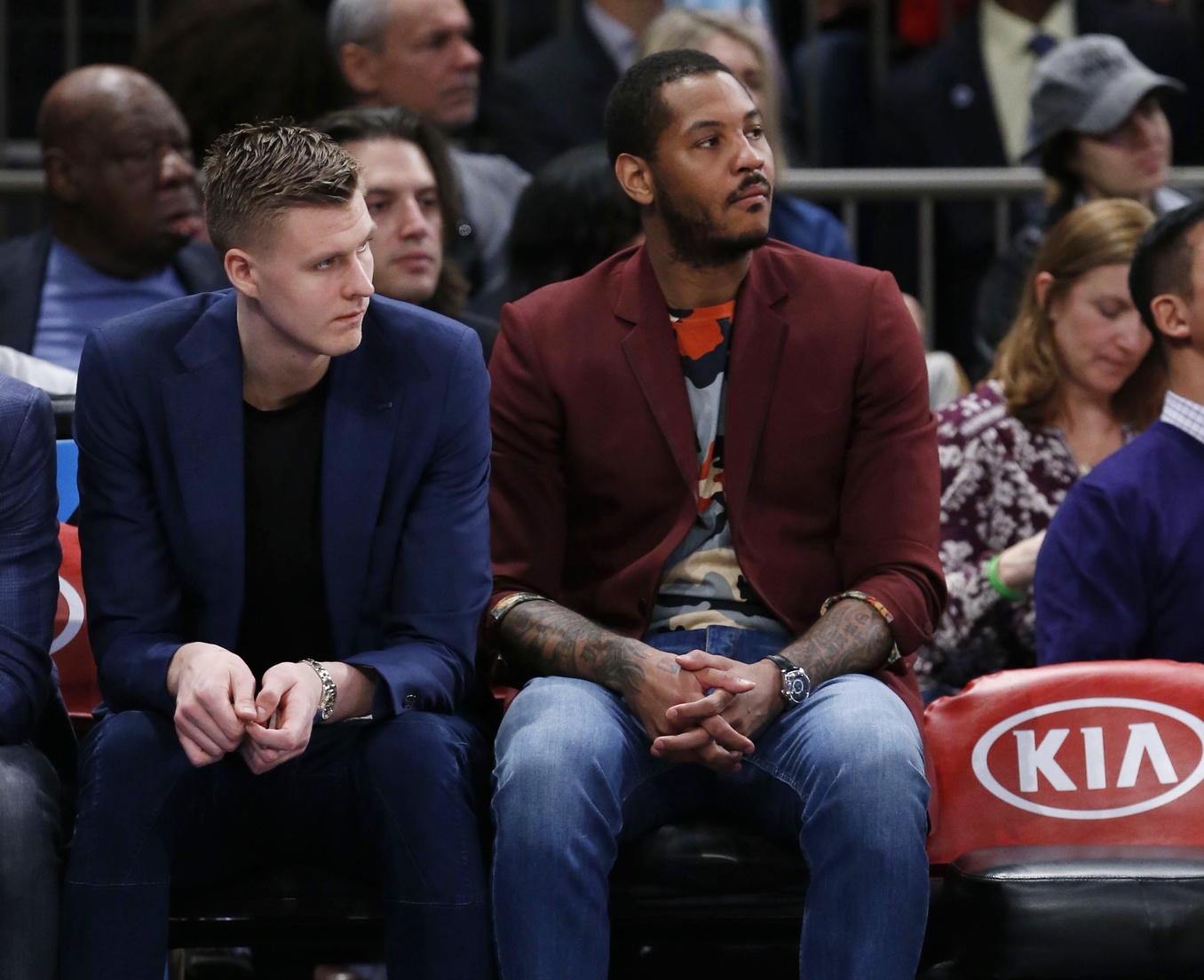 A Melo Influence
This can be looked at as a positive or negative depending on your point of view. Earlier, Charley Rosen of FanRagSports implied that Porzingis' revolt was tied to his allegiance to outcasted star Carmelo Anthony.
"KP and his brother have often complained about how poorly the Knicks treat their players. This undoubtedly has to do with the negative relationship that exists between Jackson and Carmelo Anthony. For sure, Melo's in-house dissatisfactions have unduly influenced Porzingis. Which is unquestionably why KP blew off the exit interview with Jackson and left for home without saying goodbye."
If Porzingis was truly influenced by Anthony and let his feelings impact his professionalism, that is a cause for concern. However, most reports state that Anthony has been nothing but professional despite his ongoing feud with management. Players like Lance Thomas have praised Anthony's work ethic and ability to block out the noise. If this is true, its hard to believe that Porzingis was in fact negatively affected.
The truth is, no one knows what Porzingis will be in the future.
He has the potential to be a perennial all-star and a staple of the franchise for years to come. Yet there is no question that KP will have to mature and learn to handle his frustration in a more professional manner. Of course, Phil Jackson could use some lessons in this area as well.
Porzingis has all the tools and capabilities to be a leader, yet the Knicks also need to make their vision and direction of the franchise more clear and include the young star.