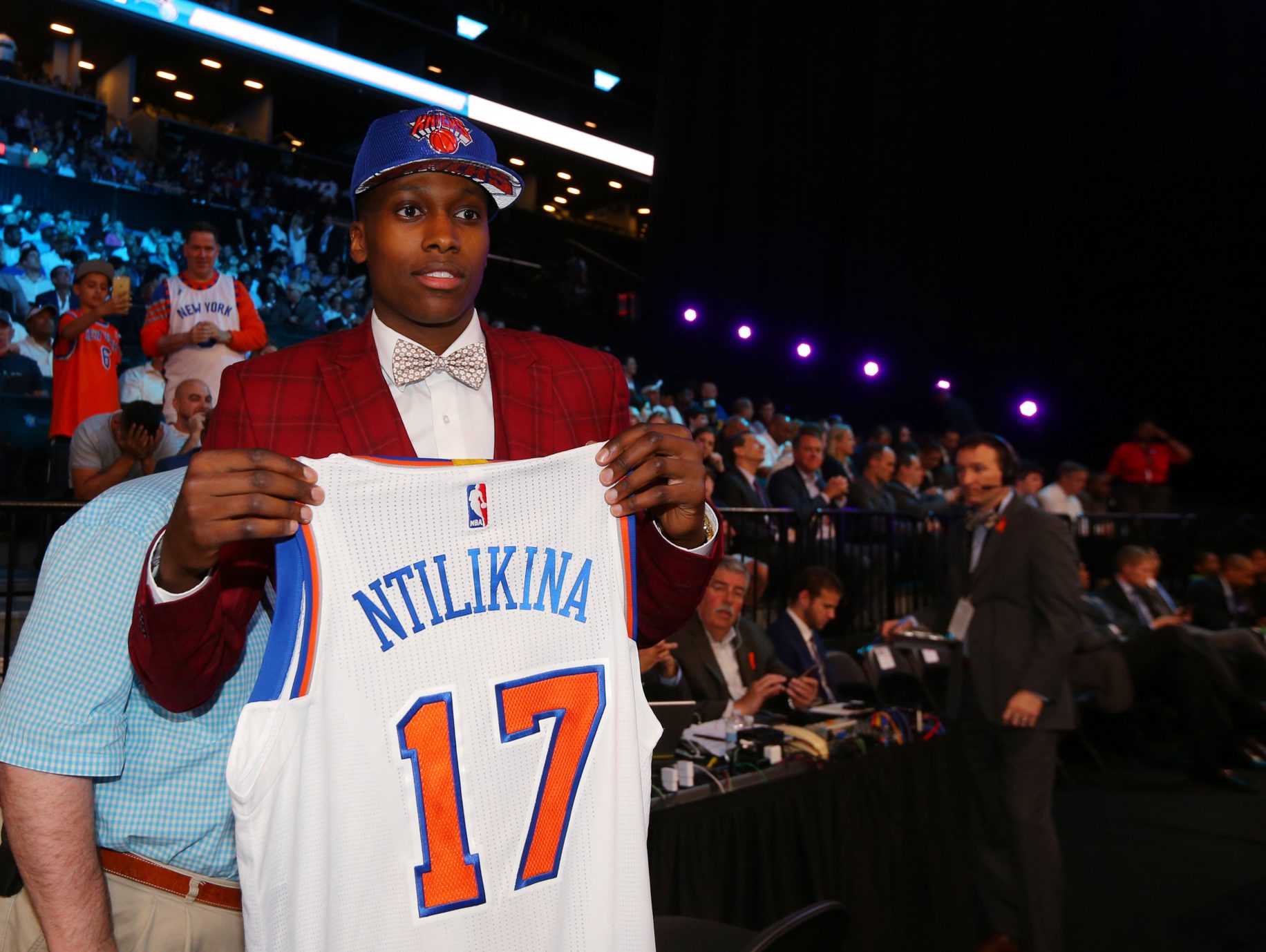 Phil Jackson got his guy, as the New York Knicks went with international prospect Frank Ntilikina with their first-round pick in the 2017 NBA Draft.
Video Production by Samuel Randall
The mystery man of the  2017 NBA Draft, Frank Ntilikina, went eighth overall to the New York Knicks. Many casual fans came away scratching their heads at this pick but that is only because he is not as well known as the college guards in the draft who got all of the exposure.
Ntilikina is excited to be a member of the New York Knicks and is ready to prove his doubters wrong.
New York! I can't wait to show the greatest city in the world what I've got. Check me out: #WhoDoYouCollect https://t.co/KI7T5sTdrR pic.twitter.com/Fn5AzBuTpQ

— Frank Ntilikina (@FrankLikina) June 23, 2017
New York Knicks team president Phil Jackson said that Ntilikina's basketball IQ went a long way in deciding to select him with the eighth pick. There is a lot of things the Knicks like about Ntilikina which is why the team felt they made the right choice:
"We like the size of this young man, we like his aptitude for the game, athleticism, actually the ability to incorporate himself in a winning type of a situation," Jackson said shortly after the Knicks took Ntilikina with their first-round pick."
New York stand up! The newest @nyknicks bringing the flashiness back here at the #NBADraft with @JBLAudio pic.twitter.com/nj8ZOWox4R

— NBA (@NBA) June 23, 2017