With the New York Mets falling further from contention by the day, it is time to move on from Jose Reyes and Curtis Granderson.
A
fter failing to show up in the most pivotal series of their season, the
New York Mets
are in total free fall mode. The plan was to wait for
Yoenis Cespedes
,
Steven Matz
 and
Seth Lugo
to return, but at the moment, that has looked like a flop.
Matt Harvey and Neil Walker exchanged places with the reinforcements on the DL and Zack Wheeler, their most reliable starting pitcher this year, has been shelled in both of his last two outings.
Now currently embarked on a brutal west coast trip, the team can only hope that veteran players will step up and help push the team towards a run back into relevancy.
Unfortunately, some of the players that vaulted the team to a wild card game last season have gone missing so far this year.
Two of these veteran players, Curtis Granderson, and Jose Reyes, came into 2017 slated as starters and key contributors. However, due to their currently mercurial seasons all three players could lose playing time this summer.
Let's examine why both deserve to lose their role on the 2017 New York Mets.
Jose Reyes
When the Mets picked up Jose Reyes during the stretch run last season, he succeeded in bringing that spark plug personality that made him a fan favorite early in his career.
Many fans clamored for the team to retain him this offseason to be the starting third baseman, due to David Wright's continuing  setbacks.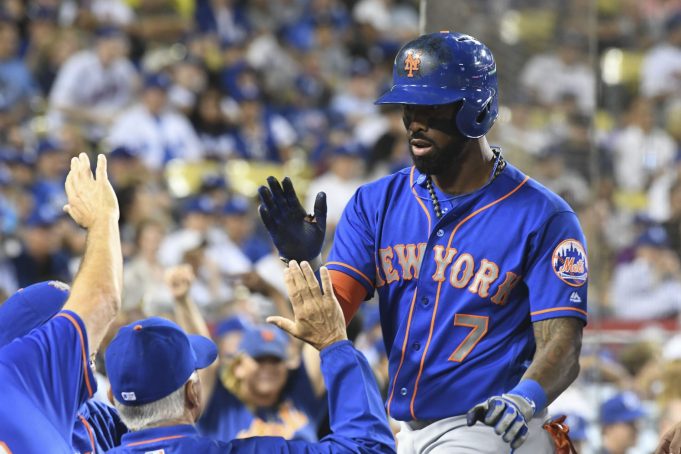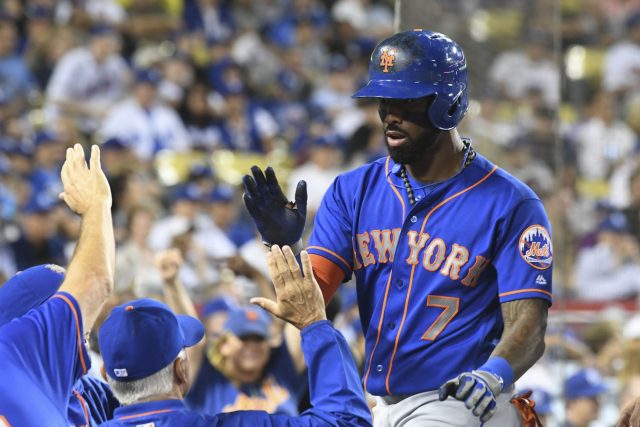 The results this spring have been the polar opposite of last year, as we are less than two weeks away from July and Reyes is currently batting below the Mendoza Line.
Right now it seems his job is safe, only because of an injury to Asdrubal Cabrera and the unwillingness by the organization to call up top prospect Amed Rosario.
Even still he has compiled a WAR of -0.8, which means the Mets are deploying a player everyday in their lineup that is below replacement level.
The defensive side of the game is where he has had the most trouble, posting a -0.5 WAR splitting time between shortstop and third base.
His offense has not been much better with career lows in OPS and slugging percentage. His hit totals tell the tale, as he has 22 less hits this season, while only playing six less games so far in 2017.
Reyes' season could not be on a worse trajectory, and the verdict on the continuation of his services will most likely come down soon. He should be gone.
Curtis Granderson 
The Grandy man has been a class act ever since inking his four year deal with the Mets in free agency. He provided a major league bat in a lineup desperate for production, and was even versatile enough to be a positive from the leadoff spot in 2015.
As great as he has been during the highs of his time with the Mets, it is abundantly clear his career has gone into a nosedive.
The proof is in the proverbial slash line pudding, as 2017 has marked the lowest batting line of Granderson's career since his 23 year old season, in which he played all of nine games.
His WAR number currently sits at 0.1, and his hard hit percentage is down to go along with a career high soft hit percentage.
There is also a myth to contend about Grandy pertaining to his clutch hitting. Curtis has gotten a reputation for producing hits in big spots, but the numbers say otherwise.
His clutch rating this season is negative, just like it is for his career. He is also hitting just .154 in high leverage situations.
Put simply Granderson and Reyes have not brought anything productive to the table this season. Although there is an attachment to both players, the time has come for the Mets to cut bait with these struggling veterans.