We looked back at the sad history of the New York Knicks draft lottery picks and ranked them all. No. 1 is obvious, but what about the rest?
Thursday night will be the eighth time the New York Knicks draft in the lottery since the first draft of the lottery era back in 1985. That one worked out pretty well. The Knicks won the first overall pick albeit in controversial fashion.
Since then, they've been punished with bad karma. They've chosen seven players (zero combined All-Star appearances) since then. Nobody's had a run of draft bad luck like New York. It hasn't mattered who was in charge of the squad.
Whether it was drafting busts or missing out on stars, the Knicks have had it rough since their initial success. On Thursday, it's about not screwing it up like the other years. The Knicks have the eighth pick in a deep draft. They're going to try for a good player.
History isn't on Phil Jackson's side on Thursday night. We looked at each time the Knicks had a draft lottery pick individually and ranked it. All you younger Knicks fans should know that Kristaps Porzingis was a rare feat. See for yourself.
---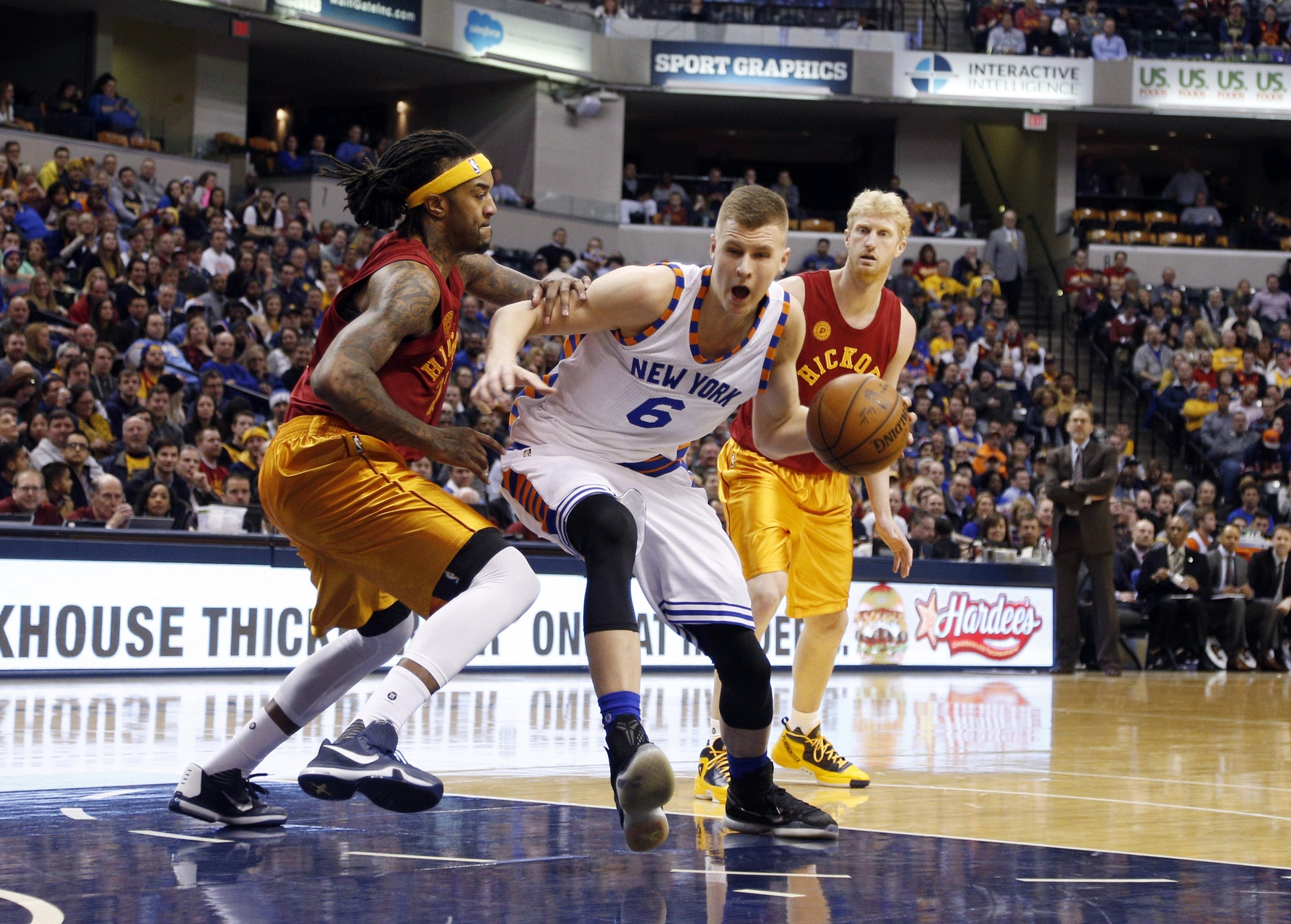 Career Averages: 18.8 MPG, 7.9 PPG, 5.8 RPG, 0.7 BPG, 0.4 SPG
Career Slash Line: .497/.136/.699
Career Advanced Metrics: 16.3 PER, 16.4 WS, 0.0 VORP
Only Jordan Hill can be in this position. It's not even about him as much as it as about the guys surrounding him. Gone at pick No. 7 back in 2009, and changing the NBA landscape forever, was Stephen Curry to the Golden State Warriors. One selection later at 10, the Toronto Raptors selected DeMar DeRozan.
The Knicks will never forget missing out on a two-time MVP. Especially considering Curry wanted to be a Knick leading up to the draft. He wanted to play for then head coach Mike D'Antoni. The team just couldn't get it done.
Legendary general manager Donnie Walsh knew he failed with the Jordan Hill pick. He traded the big man after just 24 games in a Knicks uniform and cut his losses.
The 29-year-old has been on five teams in eight seasons, and he rode the bench all year with the Minnesota Timberwolves.
---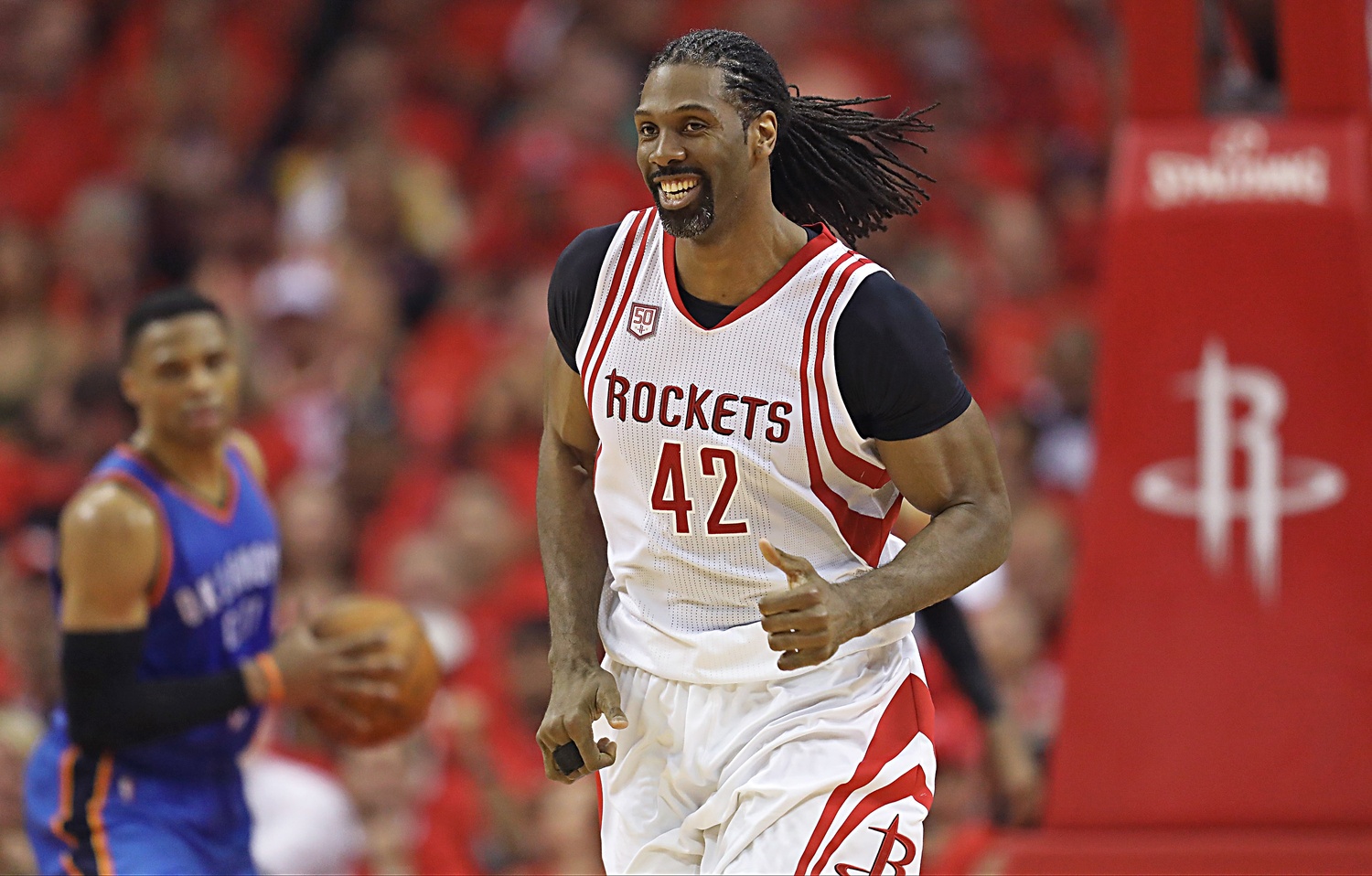 Career Averages: 27.5 MPG, 12.0 PPG, 6.3 RPG, 1.9 APG, 1.1 SPG, 0.8 BPG
Career Slash Line: .548/.146/.661
Career Advanced Metrics: 17.2 PER, 69.3 WS, 24.1 VORP
Nene would've made a good Knick. A much better one than Antonio McDyess ever did. Well, that's not saying much, buy you get the point.
McDyess played just 18 games with the Knicks before being traded to Phoenix in the Stephon Marbury deal. McDyess' knees were always a problem, but they were his downfall in New York.
Nene would've made an excellent addition to that Knicks team back then. They were getting old in 2002-03. Allan Houston was 31, and Latrell Sprewell and Charlie Ward were 32.
Nene turns 35 in September, and he's still a legitimate center in the Association. He was one of the best backups in the league with the Houston Rockets this season.
In a move that's been a trend for the Knicks, they dealt the young unproven player (Nene) for the washed up former star (McDyess). It's been their bread and butter move for years.
---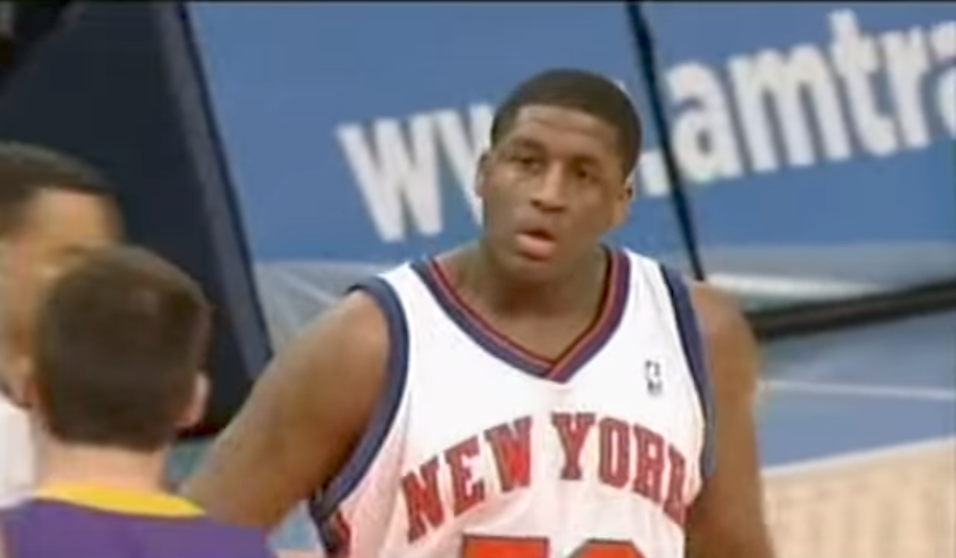 Career Averages: 15.5 MPG, 6.5 PPG, 4.5 RPG, 0.6 APG, 0.2 BPG, 0.2 SPG
Career Slash Line: .485/.000/.689
Career Advanced Metrics: 15.1 PER, 7.8 WS, -0.1 VORP
Mike Sweetney's story is very sad. It's almost tough to put him this low on the list. He spoke recently to Alex Kennedy of Hoops Hype about attempting to commit suicide back in 2003. The same year he was the ninth overall pick in the NBA draft.
Sweetney battled depression and his career struggles, especially with the brutal New York media, didn't help. He ended up playing just four seasons then he was out of the league for good.
The 34-year-old carried unrealistic expectations with some fans excited about having another Georgetown big man on the squad. It brought back memories of the last one. Sweetney wasn't equipped to handle the pressures of an NBA season. He's not the first guy to feel that way and he won't be the last.
The fact that he was taken over a couple of solid role players like Nick Collison, Luke Ridnour, and Mickael Pietrus does kind of sting.
---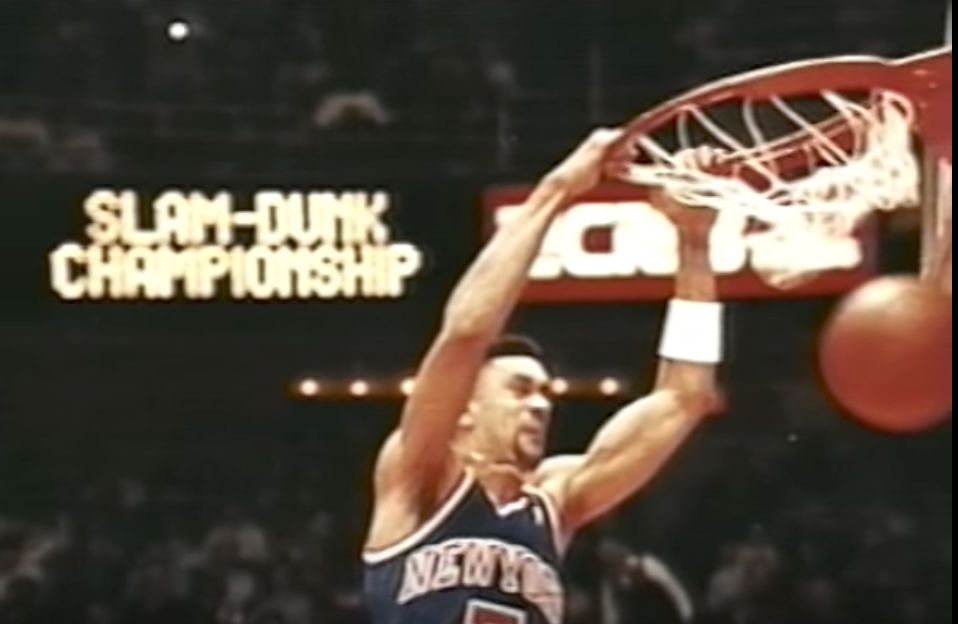 Career Averages: 20.2 MPG, 7.0 PPG, 4.0 RPG, 0.8 BPG, 0.5 APG, 0.4 SPG
Career Slash Line: .485/.206/.749
Career Advanced Metrics: 11.9 PER, 17.9 WS, 1.7 VORP
The 1986 draft is viewed as one of the worst of all time. Brad Daugherty was the No. 1 pick and had a nice career in the league, but the rest of the lottery picks didn't do anything.
Kenny Walker is included in that group. He spent five seasons with the Knicks that were mostly riddled with injuries. His claim to fame was a win in the 1989 Slam Dunk Contest.
He left the NBA to go to Spain for a couple of seasons before returning to play for the Washington Bullets for two more seasons and then leaving for good.
---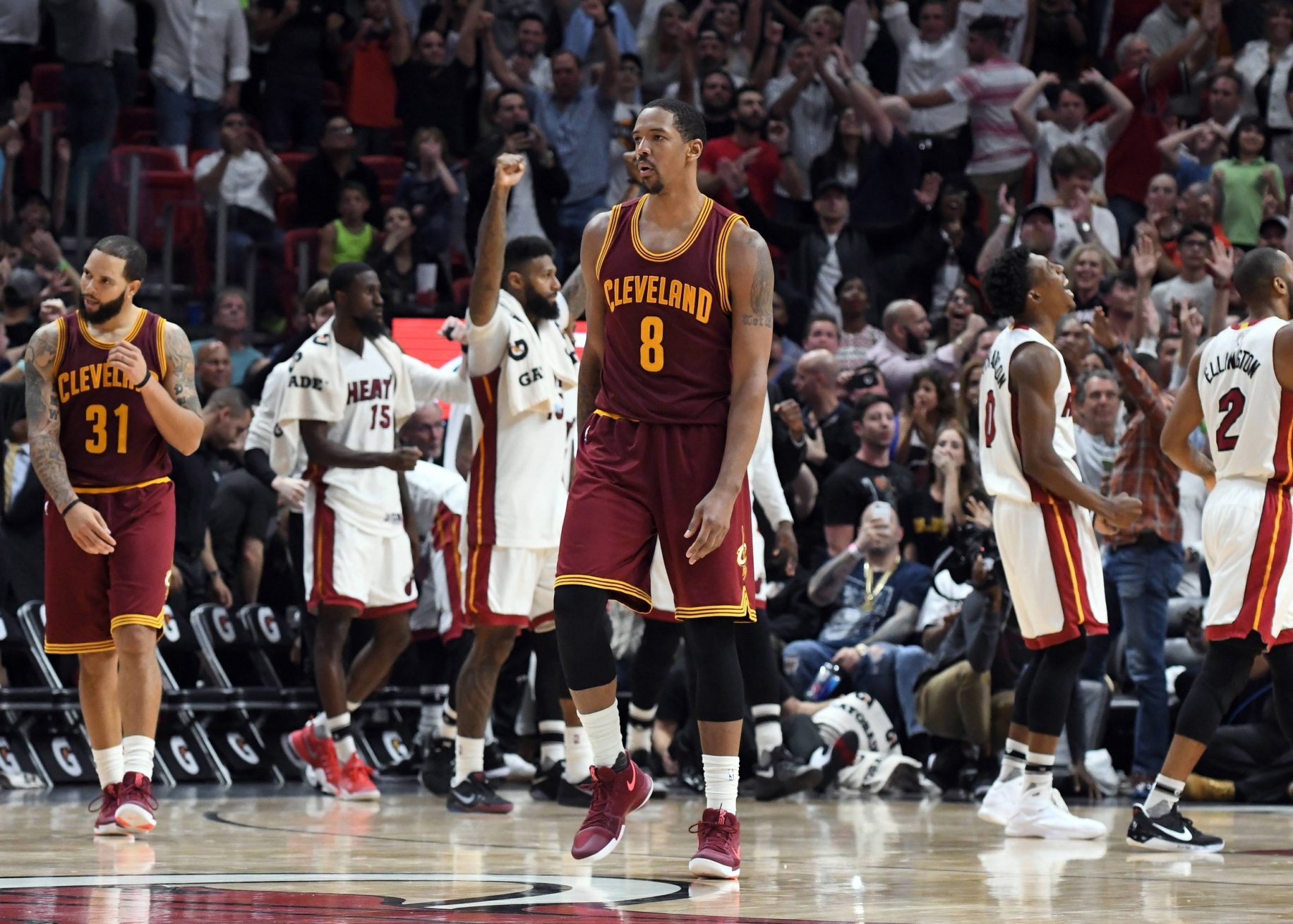 Career Averages: 23.4 MPG, 9.2 PPG, 4.8 RPG, 1.0 APG, 0.7 BPG, 0.5 SPG
Career Slash Line: .440/.389/.822
Career Advanced Metrics: 13.4 PER, 37.3 WS, 9.1 VORP
The 2005 draft is notable for the Atlanta Hawks taking Marvin Williams ahead of Deron Williams and Chris Paul. Channing Frye went later on with the eighth pick and barely moved the needle while he was a Knick.
Frye was traded after two seasons (are you sensing a pattern here?) to Portland for Zach Randolph to become more of a win-now team. It didn't work, by the way.
Frye has gone on to have a nice career, though. He's nearly a 40 percent shooter from three-point range for his career. Despite having a limited skill set outside of his shooting, the 34-year-old has built a nice career for himself.
---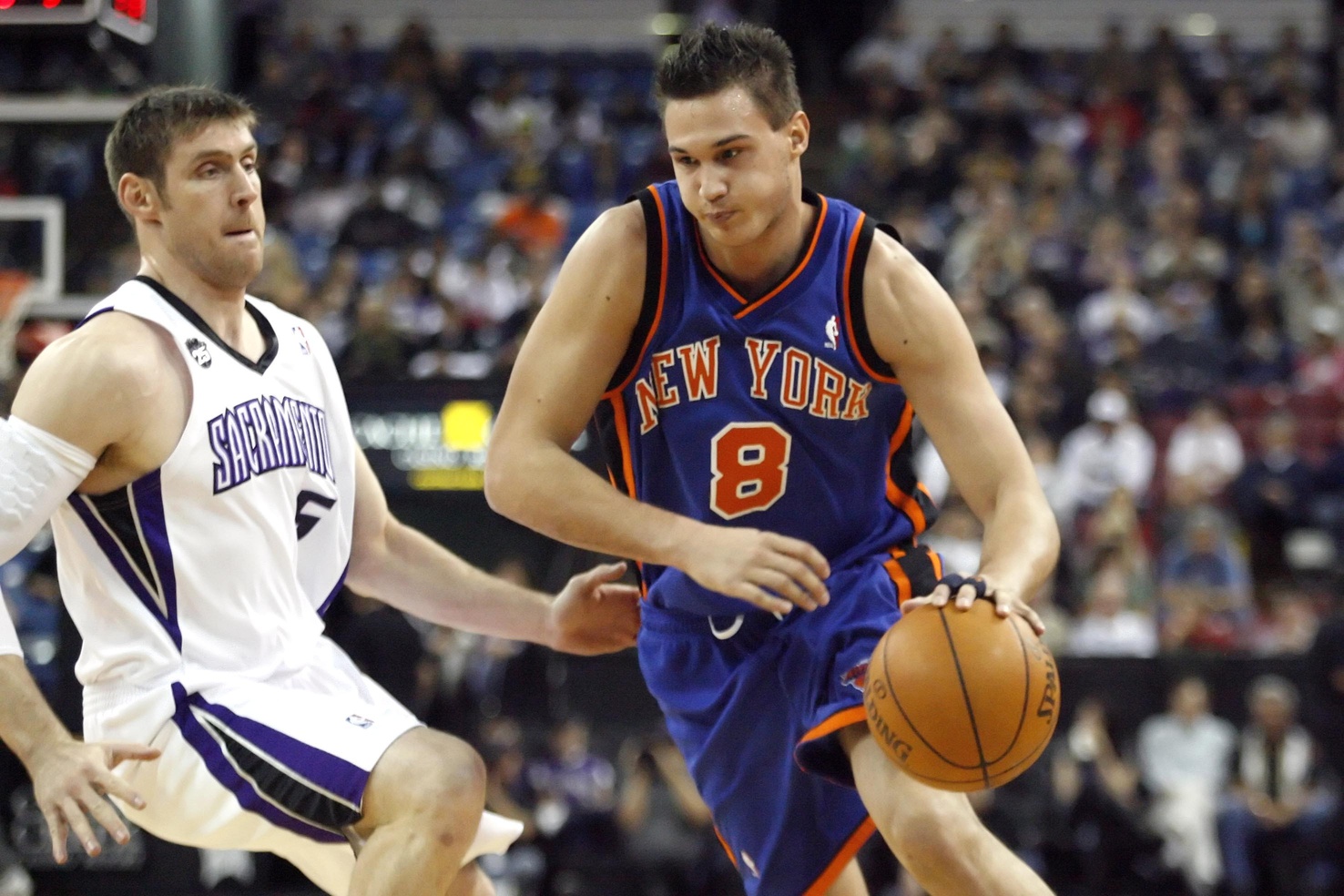 Career Averages: 31.1 MPG, 15.3 PPG, 4.7 RPG, 2.0 APG, 0.8 SPG, 0.4 BPG
Career Slash Line: .420/.370/.863
Career Advanced Metrics: 16.5 PER, 41.0 WS, 11.1 VORP
Danilo Gallinari will always be known as the centerpiece of the Carmelo Anthony trade. When New York gutted their roster, he was one of the many assets included in that blockbuster deal.
Gallinari was solid with the Knicks, and it was evident he had potential but was never going to be a star. New York felt comfortable giving him up after just two and a half seasons.
He went to Denver where he improved dramatically and is now about to get a huge payday in free agency this summer.
The 28-year-old is a perfect fit for the modern NBA. He's 6-foot-10, can run, shoot the three, and play both forward positions. The Knicks would love to have him right now.
---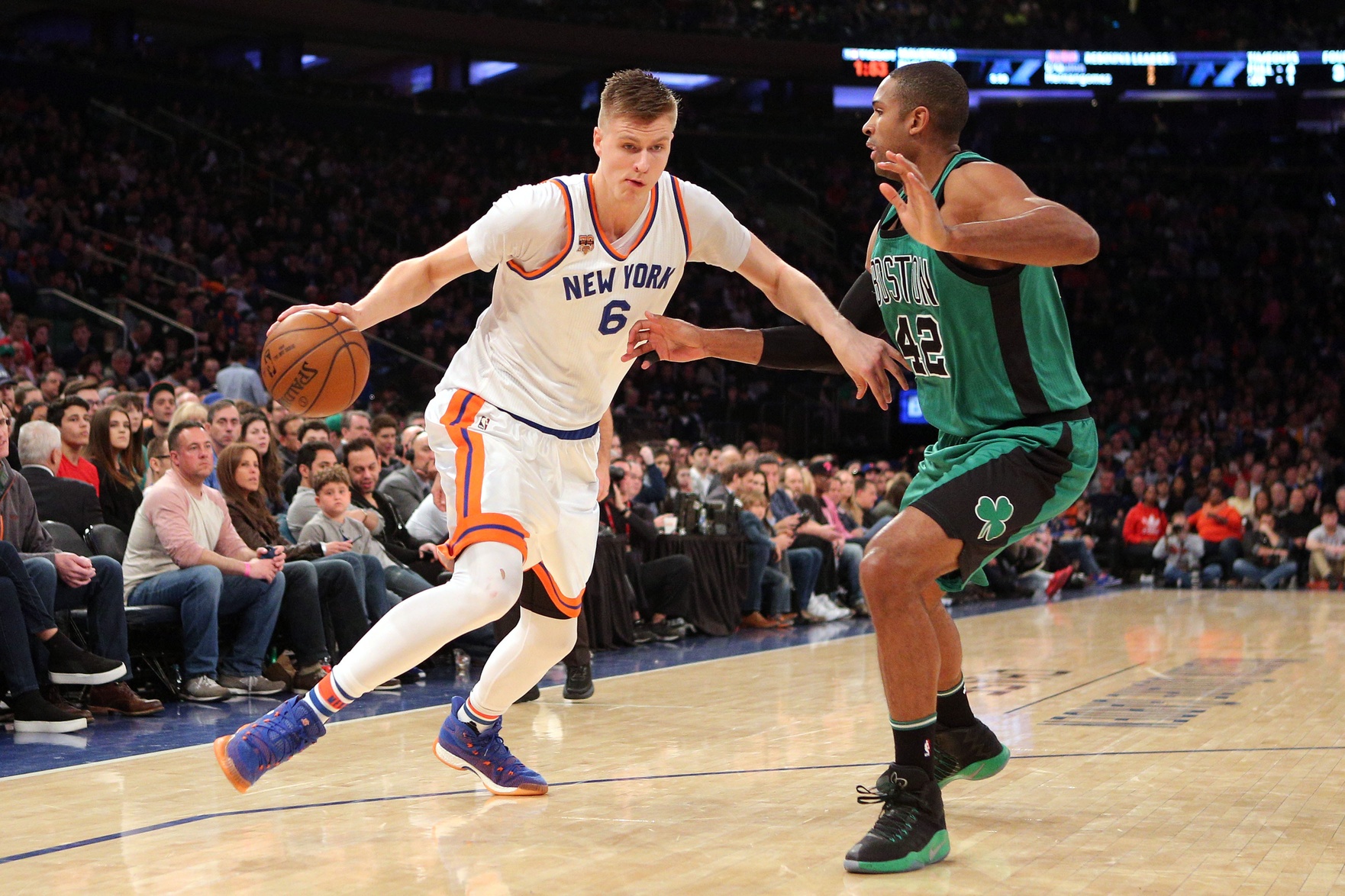 Career Averages: 30.5 MPG, 16.1 PPG, 7.3 RPG, 1.9 BPG, 1.4 APG, 0.7 SPG
Career Slash Line: .436/.346/.811
Career Advanced Metrics: 17.6 PER, 8.9 WS, 2.3 VORP
Tuning out all the nonsense regarding Kristaps Porzingis' relationship with Phil Jackson this summer has been difficult. It culminated on Wednesday with a report from Adrian Wojnarowski of The Vertical that Jackson wasn't ruling out the possibility of trading Porzingis.
None of this negates what Kristaps has done in his first two seasons with the Knicks. After being booed mercilessly on draft night, Porzingis won over those same fans with highlight reel plays.
He's the first Knick to average 15 points per game and 7 rebounds per game since Patrick Ewing and speaking of Ewing.
---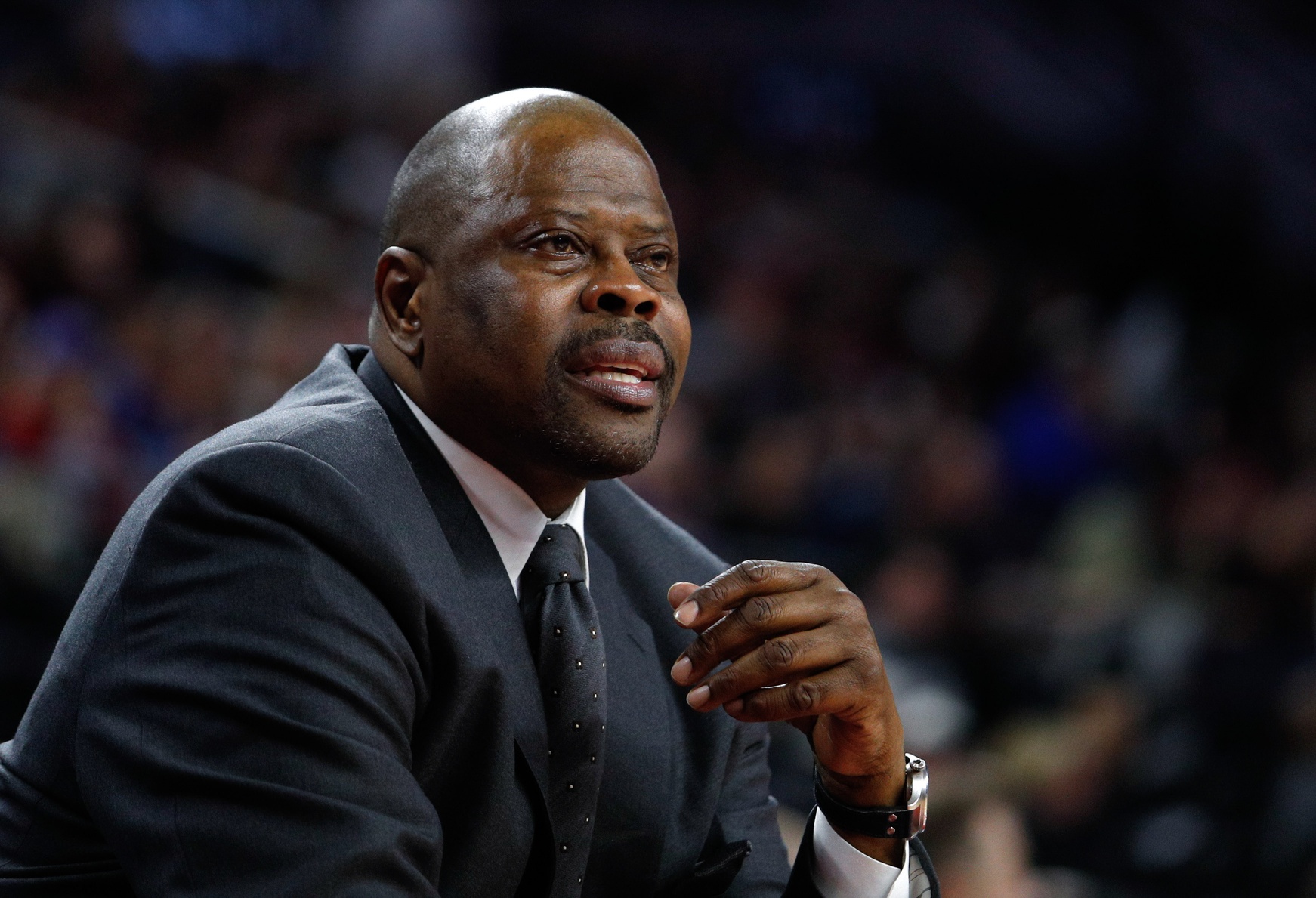 1. 1985, Pick 1: Patrick Ewing, C
Career Averages: 34.3 MPG, 21.0 PPG, 9.8 RPG, 2.4 BPG, 1.9 APG, 1.0 SPG
Career Slash Line: .504/.152/.740
Career Advanced Metrics: 21.0 PER, 126.4 WS, 40.9 VORP
The Knicks won Patrick Ewing in the first draft lottery in 1985 and it's been all downhill since. Ewing is arguably the best player in history, but the basketball gods have more than paid the franchise back for what some considered a controversial lottery win.
That doesn't take away from Ewing's greatness. He was an 11-time All-Star, named to seven All-NBA teams, and three All-Defensive teams.
The man was a beast. He's 30th in NBA history in total minutes played and 41st in games played. He played fewer than 75 games just six times in 17 seasons. That's pretty impressive.
Patrick Ewing is easily the best Knicks lottery pick in team history. He's one of the best lottery picks of all time.