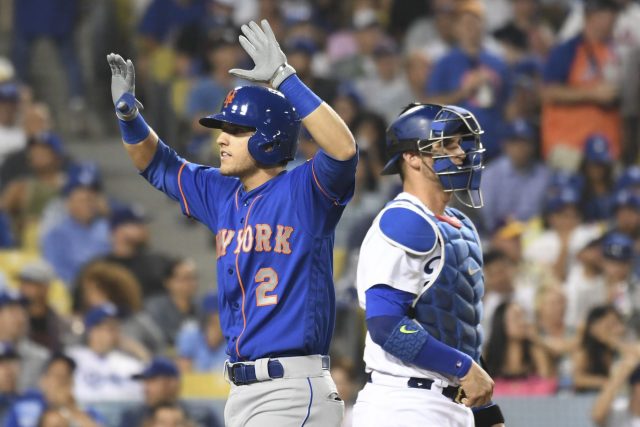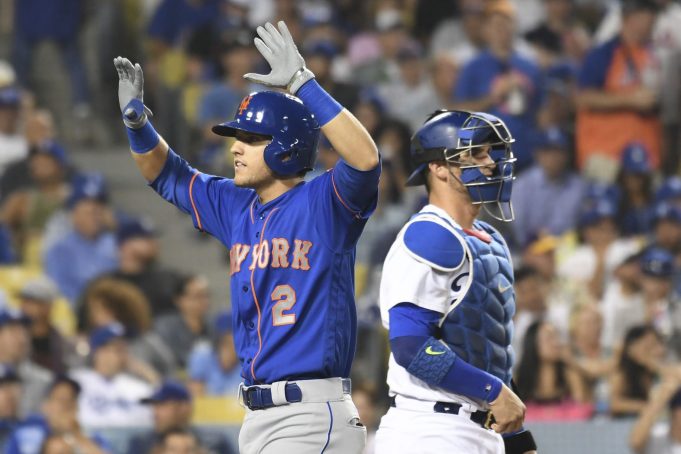 New York Mets prospect Gavin Cecchini smashes his first career home run on Monday night against Clayton Kershaw. 
In the top of the fifth inning of Tuesday's game at Dodger Stadium, Gavin Cecchini turned heads. 
The New York Mets prospect hit his first career home run off Los Angeles Dodgers stud Clayton Kershaw in just his third plate appearance of the season.
https://twitter.com/TheRenderMLB/status/877010079136047104
A typical high 70 mph hanging curveball that Kershaw uses to make most elite batters look foolish, was right where Cecchini wanted it.
The second basemen deposited it over the left-field fence, scoring Travis Travis d'Arnaud, and quickly suited all Dodger fans.
According to MLB.com, Cecchini is the Mets' No. 6 prospect. However, he looked like an experienced veteran on that one.
Last Thursday, in response to Neil Walker's hamstring injury. Gavin Cecchini was called up from Triple-A Las Vegas.
Many wondered why Terry Collins decided to play Cecchini at the last minute before this one. Now, Collins looks like a genius, and New York may have just found their new secret weapon.