With $19 million in cap space, the New York Knicks can take a chance on these guys including Ben McLemore and James Young.
T
he
New York Knicks
core for the future as it stands right now is centered around
Kristaps Porzingis
,
Willy Hernangomez
and whomever the eighth overall pick happens to be. Henceforth, it would seem logical to continue this youthful trend and be willing to take a flyer on young players whom haven't proven themselves but also haven't proven themselves to be a "bust" yet.
Yes, New York will need veteran leadership too but a signing such as the rumored J.J. Redick would be senseless as giving a 33-year-old $100 dollars and a five-year commitment as it would prevent a proper, full-blown rebuild from occurring. Therefore, the focus of free agency should be to add young pieces and give them a proper opportunity and chance to develop.
Here are a few players the Knicks could take a chance on: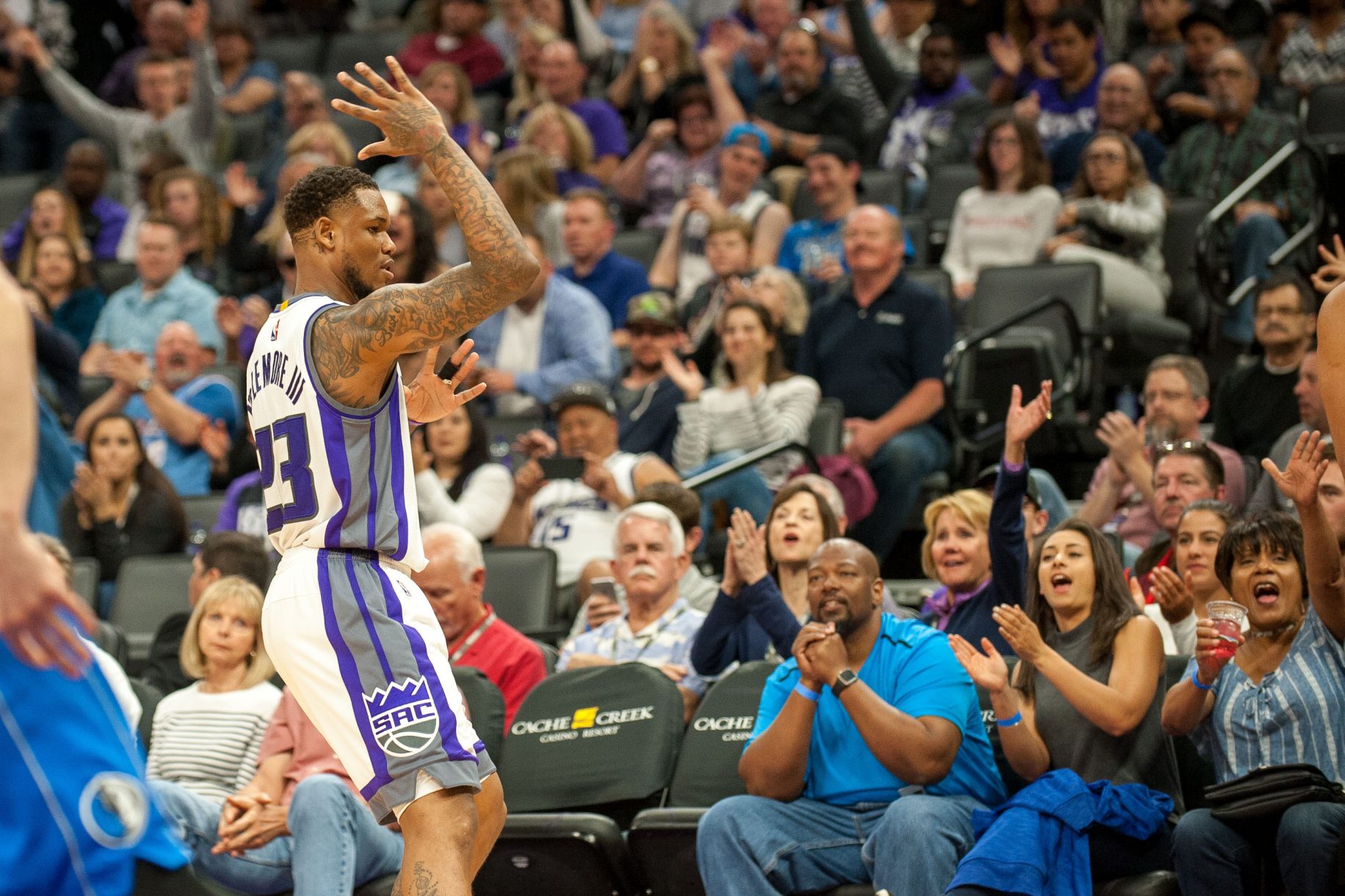 Sacramento Kings 2016-17 Season Statistics
8.1 points per game, 2.1 rebounds per game, 0.8 assists per game
43 percent field goals, 38 percent three pointers, 75 percent free throws 
Ben McLemore has had a less than stellar four-year NBA career. The 24-year-old was touted as one of the top talents in the 2013 draft class but to this point has been a disappointment for the most part. McLemore is coming off the worst year of his career which saw a career low in games played (61), starts (26) and minutes per game (19.3).
The former Kansas Jayhawk will be a restricted free agent this offseason but he was pushed out of the rotation by the emergence of Buddy Hield and other guards such as former Knick, Langston Galloway, which makes it seem likely the Kings may let him walk.
Why Take a Chance?
McLemore is still only 24-years-old and has plenty of years left in the NBA and there definitely is talent there. As cliche as it sounds, he just needs the right circumstances to succeed and improve. Sacramento is notorious for stunting the growth of their draftees and not maximizing their potential.
The Knicks are in a rebuilding phase and means a clean slate. New York must move on from past prime players and take a chance on someone who still has the opportunity to grow. New York also needs a shooting guard, and possibly a starter as Courtney Lee could be on the move, and McLemore is no stranger to that.
In 293 career games, the four-year pro has started in 216 of those and in his sophomore season McLemore played and started in all 82 games which saw him average a career-high 12.1 points per game. He also put up career-highs in rebounds and assists that season.
Aside from showing promise in his second season, McLemore shot slightly above 38 percent from three point land which was a career mark. McLermore is an athlete through and through. From his days in college, his high-flying fast break dunks have crowd favorites as has his ability to run the floor hard and be on the receiving end of alley-oops passes or pinpoint pocket passes in the corner.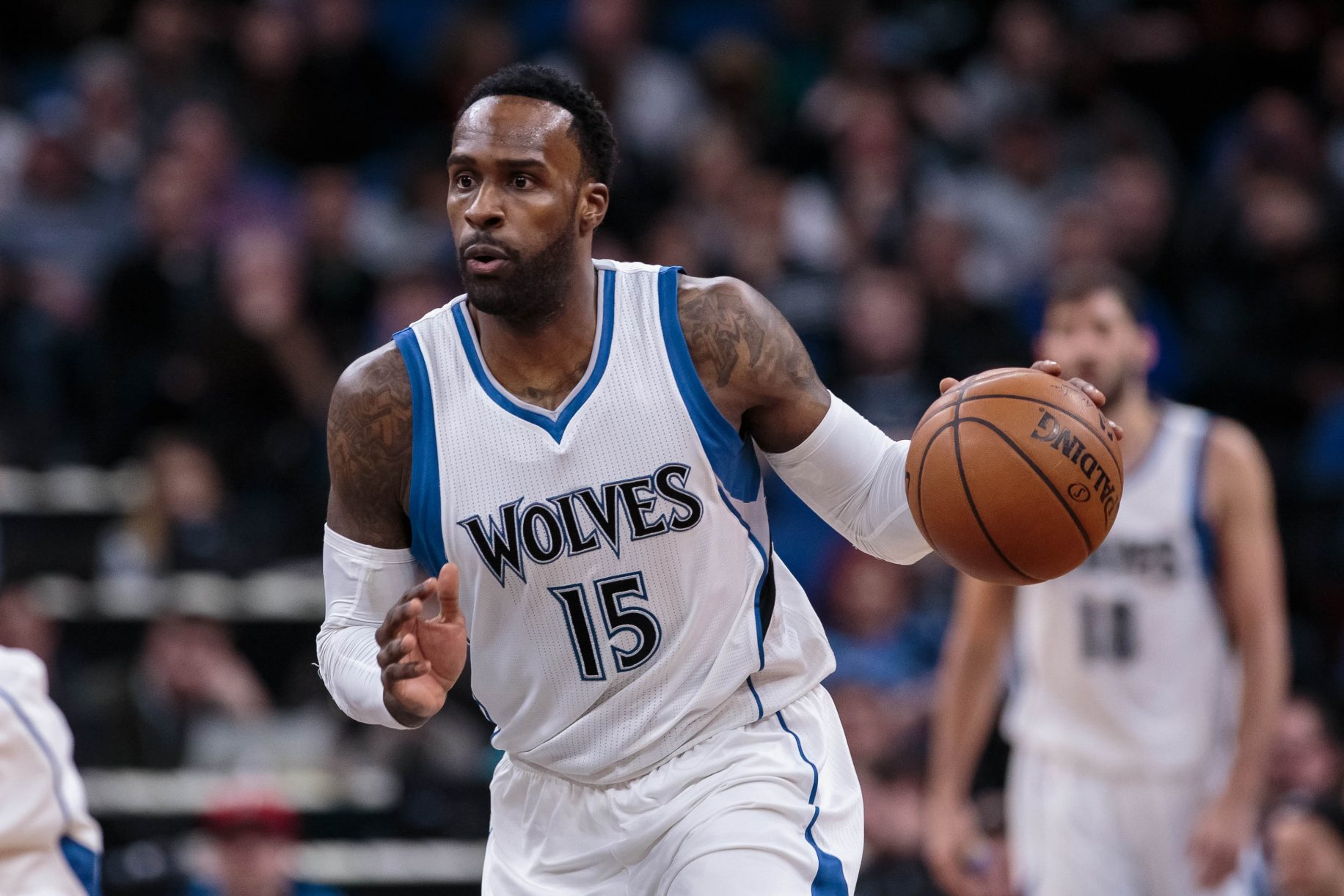 Shabazz Muhammed 
Minnesota Timberwolves 2016-17 Season Statistics
9.9 points per game, 2.8 rebounds per game, 0.4 assists per game
48 percent field goals, 34 percent three-point field goals, 77 percent free throws
Muhammed has had his highs and lows as an NBA player but more so the latter. The one and done Bruin was one of the highest rated high school prospects but he has struggled to build upon that. His singular season at UCLA less than spectacular and that has been the story of his NBA career to this point in time. This past season was the worst of Muhammed's career, aside from his 37-game rookie year, in which he put up career lows across the board.
Shabazz Muhammed has had a relatively unsuccessful start to his career with the Minnesota Timberwolves and he'll enter retracted free agency this summer. The four-year pro saw a decline in minutes this past year which resulted in a career low 19.4 minutes per game. This could potentially be a sign that Tom Thibodeau won't match offers for Muhammed.
Why Take a Chance?
Muhammed had a relatively strong finish to the season which saw him average 12.1 points per game on 51 percent shooting across the final month of the year. The 24-year-old put up 20 plus points eight times which was a career high and he did so four times in the final 15 games. This does illustrate that Muhammed can score the ball and do so efficiently.
Muhammed is also a versatile scorer who loves to mix it up and keep the defense guessing. The 24-year-old is able to attack the basket, pull up from mid-range and knock down open three-pointers. Fifty-seven percent of Muhammed's attempts came from within 10 feet of the basket and he converted 58 percent of those which is great.
Muhammed, despite only shooting 34 percent from three point land for the season, he did knock down 44.3 percent of his open attempts and 41 percent of his attempts from the corner, where he took 40 percent of his three-point attempts from.
The four-year pro can play either shooting guard or as an undersized small forward, positions the Knicks could use some consistency from. With Justin Holiday's future up in the air, Muhammed could be a viable backup option which wouldn't break the New York Knicks' bank.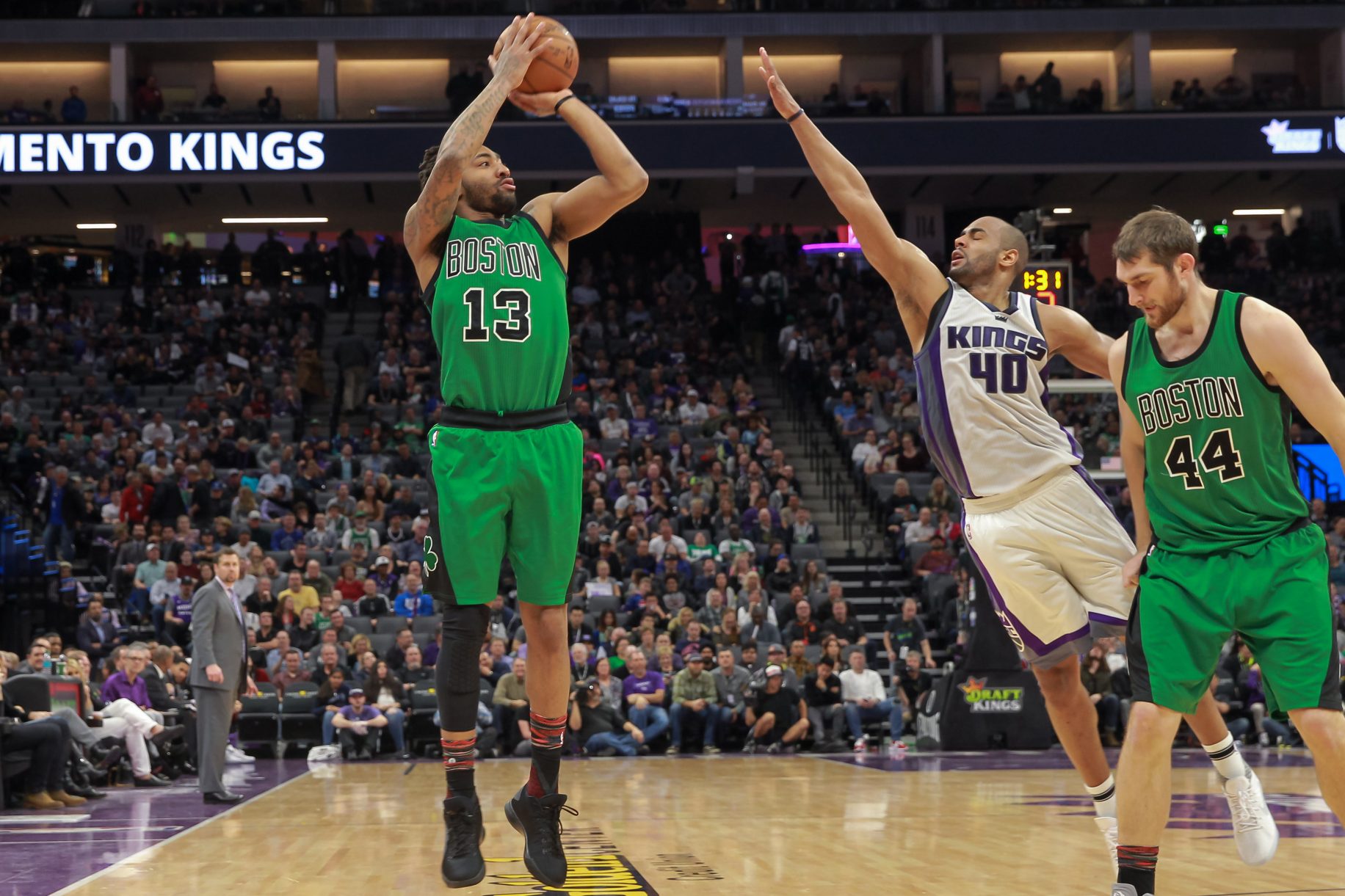 Boston Celtics 2016-17 Season Statistics 
2.3 points per game, 0.9 rebounds per game, 0.1 assists per game
43 percent field goals, 34 percent three-point field goals, 67 percent free throws
Young has received little to no opportunity in his three-year career with the Boston Celtics. Over that time, Young has played, in total, a little over a season with just appearances. He really hasn't had a chance to show what he can do or prove himself after being the 17th pick back in 2014 after a stellar season at Kentucky.
The Boston Celtics have aspirations of obtaining another star player either through free agency or via trade which means that Young is likely to be squeezed out and let walk by Boston. The Knicks are in a rebuilding phase and the 21-year-old could surprise a lot of people given an opportunity, just as he did during March Madness.
Why Take a Chance?
Young is still just 21-years-old which means that he has a decade, if not more, left in the NBA. He also has the tools to be a quality player; he's athletic, he has a nice stroke and he is athletically gifted. All be it a small sample size, Young appeared in 10 playoff games this past year and he connected on 45 percent of his threes in that span which demonstrates that his shot is pure, he can stroke it at a moment's notice without being warm or in rhythm.
Young may have only played in 89 games across three years but he has consistently been a solid defender which can't be said about the aforementioned McLemore and Muhammed. Across his short career, the former Wildcat has held his opponents to 41 percent shooting from the field and a measly 32 percent from long range. Again, it is only minuscule but Young is long and athletic which means he has the tools to be good permitter defender which the stats currently reflect.
The sharpshooting lefty has never been given a proper opportunity however if given consistent minutes he is likely to perform. With Young likely being forced out and being let to walk by the Celtics, New York could secure a very young player who still has a high upside on a reasonably priced contract.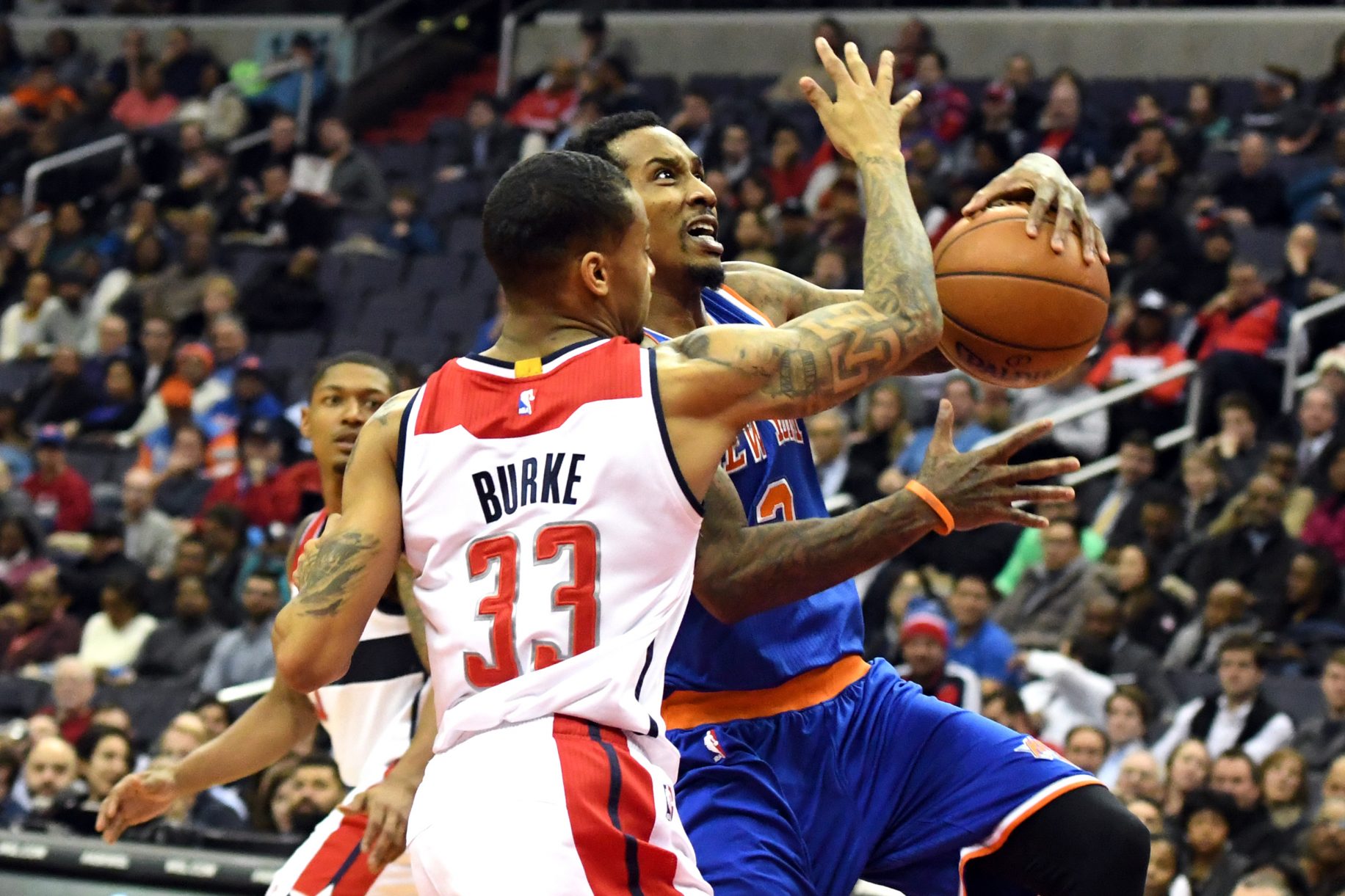 Washington Wizards 2016-17 Statistics
5.0 points per game, 0.8 rebounds per game, 1.8 assists per game
45 percent field goals, 44 percent three-point field goals, 76 percent free throws
Burke's final season in Utah didn't go as expected which lead to him being dealt to the Washington Wizards which ended up being even worse for his career. The former National Collegiate Player of the Year had a solid first two seasons, posting 12.8 points per game, 5 assists per game and 3.1 rebounds per game but it has been downhill since then.
Burke put up career lows across the board and was forced out of the rotation by Tomas Satoransky and he even ended up playing behind disgruntled former Knick, Brandon Jennings. The former Wolverine star had a career-worst 25 'did not plays' and with Satoransky more in favor it's likely they'll let Burke walk.
Why Take a Chance?
Burke is still only 24-year-old and as was previously mentioned, his first two seasons were quite solid. As it stands right now, New York doesn't have an experienced point guard on the roster and all be it only four years, Burke does carry some qualifications. Burke has started in 111 of his 267 career games. The Knicks don't necessarily 15-year veteran but Burke has enough experience to man the ship but is still young enough to contribute to a rebuild.
Burke's assists per game won't blow you away by any stretch, but for his career per 36 minutes he averages 6.4 assists per game and has an assist to turnover ratio of three to one. As a starting guard that would be fairly acceptable and considering the turnover issues of current Knicks' guards, it would be a breath of fresh air.
Apart from being a decent facilitator, Burke is a good penetrator, taking 33 percent of shots over his career from within 12 feet of the basket. The 24-year-old has converted on 42 percent of his mid-range jumpers over the past four seasons which is a respectable mark and in addition to this Burke is a career 35 percent shooter from long distance which is slightly above the league average for point guards. He is out of favor in Washington and it would not be a catastrophic loss for them meaning that the Knicks could secure him cheaply.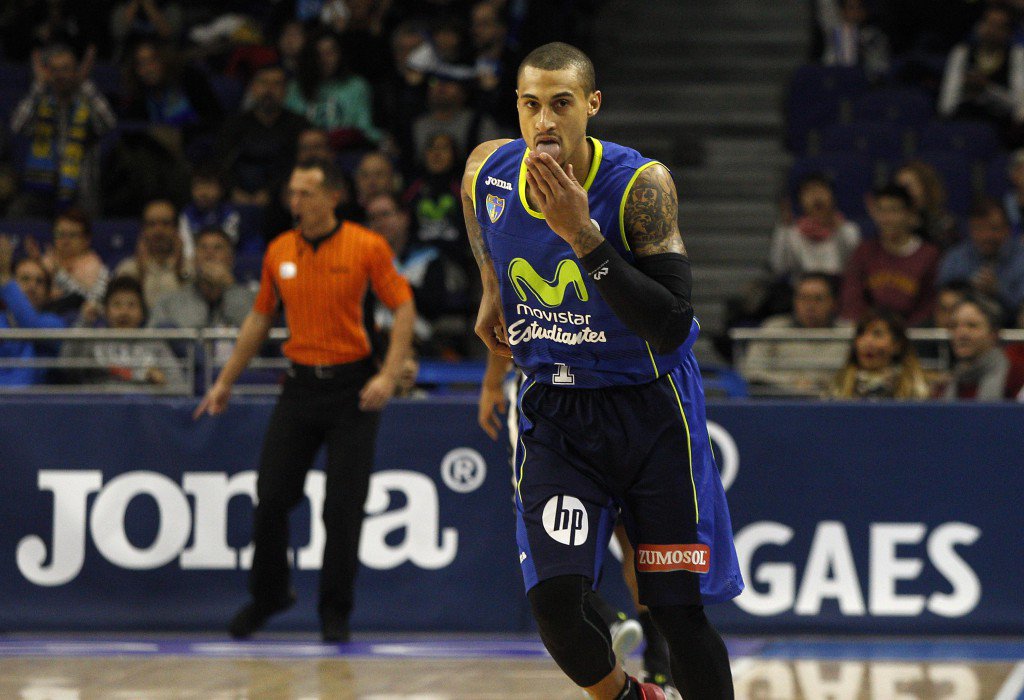 Edwin Jackson
2016-17 Movistar Estudiantes Statistics
21.4 points per game, 3.5 rebounds per game, 3.4 rebounds per game
50 percent field goals, 38 percent three-point field goals, 87 percent free throws
Edwin Jackson is a French guard who has played nine years professionally internationally and done so very well. Jackson, now 27-years-old has been unlucky up to this point in his career to never have been given a chance in the NBA considering the high praise he received pre-draft in 2009.
Jackson has averaged at least 16 points in four of the past five seasons and in the year he did not Jackson only played a little over 14 minutes per game. After a career year of 21.4 points per game, the 27-year-old has made it clear he would like a chance in the NBA and New York could give him his first break like they've done so with other European players.
Why Take a Chance?
Jackson can put the ball in the basket and he does it extremely efficiently, especially for a point guard. The 27-year-old is a speedy guard who an effectively come off screens and sneak his way into the paint. Moreover to this, Jackson has a solid mid-range jumper as well as a floater, which every guard should have. The Frenchman can also knock down three-pointers off the dribble, especially if his man hides under a screen, as well as being able to be a pure shooter in catch and shoot situations.
Another great aspect of Jackson's game is that he is a quality defender. He may not be the tallest or longest guard going around but he has extremely quick feet which allow him to cover ground quickly on the perimeter. When you pair his foot speed with Jackson's lightning fast hands you have yourself a quality defender. He is able to pick pockets on the perimeter and strip players on drives.
Edwin Jackson has developed into a solid all-round player. He can score at will and do so with high percentages as well as being able to lock down opponents defensively. Will this translate to the NBA? Possibly. It wouldn't hurt the Knicks to find out as he would be able to lure on a relatively cheap deal as he would just like his one chance in the NBA.