The New York Knicks have some boxes to check this offseason. Here is a six-step plan as to how they can go about their business.
W
ith the NBA Draft now just five days away, the
New York Knicks
continue to contemplate possible maneuvers to make before draft night, as well as in free agency.
However, despite a plethora of opportunity at their fingertips, they can only do so much. So, what should their plan be?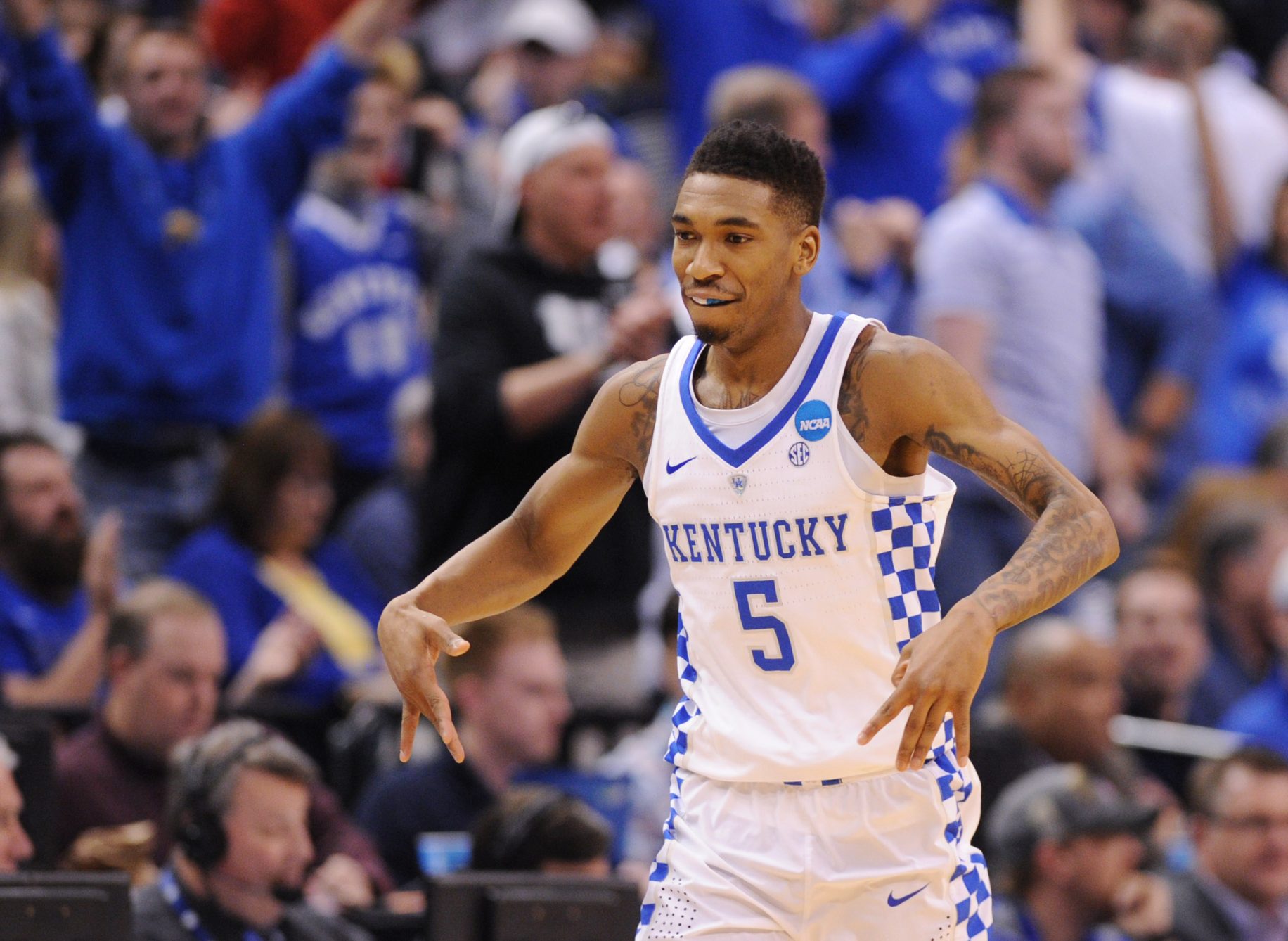 With the eighth pick in the draft, the Knicks will likely look to add a lead guard — one who could potentially be a franchise altering piece. With some guards present in this draft class, the Knicks should without a doubt be able to snatch at least one of them. However, while there are many promising guards to choose from, the Knicks should have their sights set on Kentucky's Malik Monk.
While they likely won't have the opportunity to select point guards De'Aaron Fox, Markelle Fultz or even Lonzo Ball, the Knicks would still be content with Monk.
In his freshman year, Monk was superb for Kentucky. Averaging just under 20 points per game, Monk leads the Wildcats in scoring; his ability to pour in that figure night in and night out was mostly due to his perimeter shooting.
Monk's offensive output was generated mostly through his shooting ability. Shooting just under 40% from beyond the arc, Monk was an asset out on the perimeter for the Wildcats. The key thing not found in the box score with Monk's game though is that the majority of his field goal attempts are from long range. However, while his forte is operating from behind the arc, Monk can also attack the rack when he has to and finish in the paint.
Another key thing to keep in mind with Monk is that he's a great fit for Phil Jackson's triangle offense.
In his time as president of the Knicks, Jackson has been fond of his beloved triangle offense and has been stubborn on running it in the big apple; he and the Knicks are even running the system in pre-draft workouts.
While he played shooting guard in college, many around the association view Monk as a point guard at the next level given his light 6-foot-3, 200-pound frame. If and when he makes the switch, Monk's shooting and ability to move well off the ball would bode well in the triangle.
Monk himself, has even agreed with the notion that he'd be a good fit in the system.
"A lot of movement," Monk said when talking about the triangle. "It's movement off the ball. I move off the ball great. I think it's great for me."
Another key facet of Monk's game though is his defense.
While the stats won't blow anyone away, Monk is a lockdown defender. He plays great one on one defense and is adept to guarding the perimeter. Him doing so helps build up the two-way notion surrounding his game.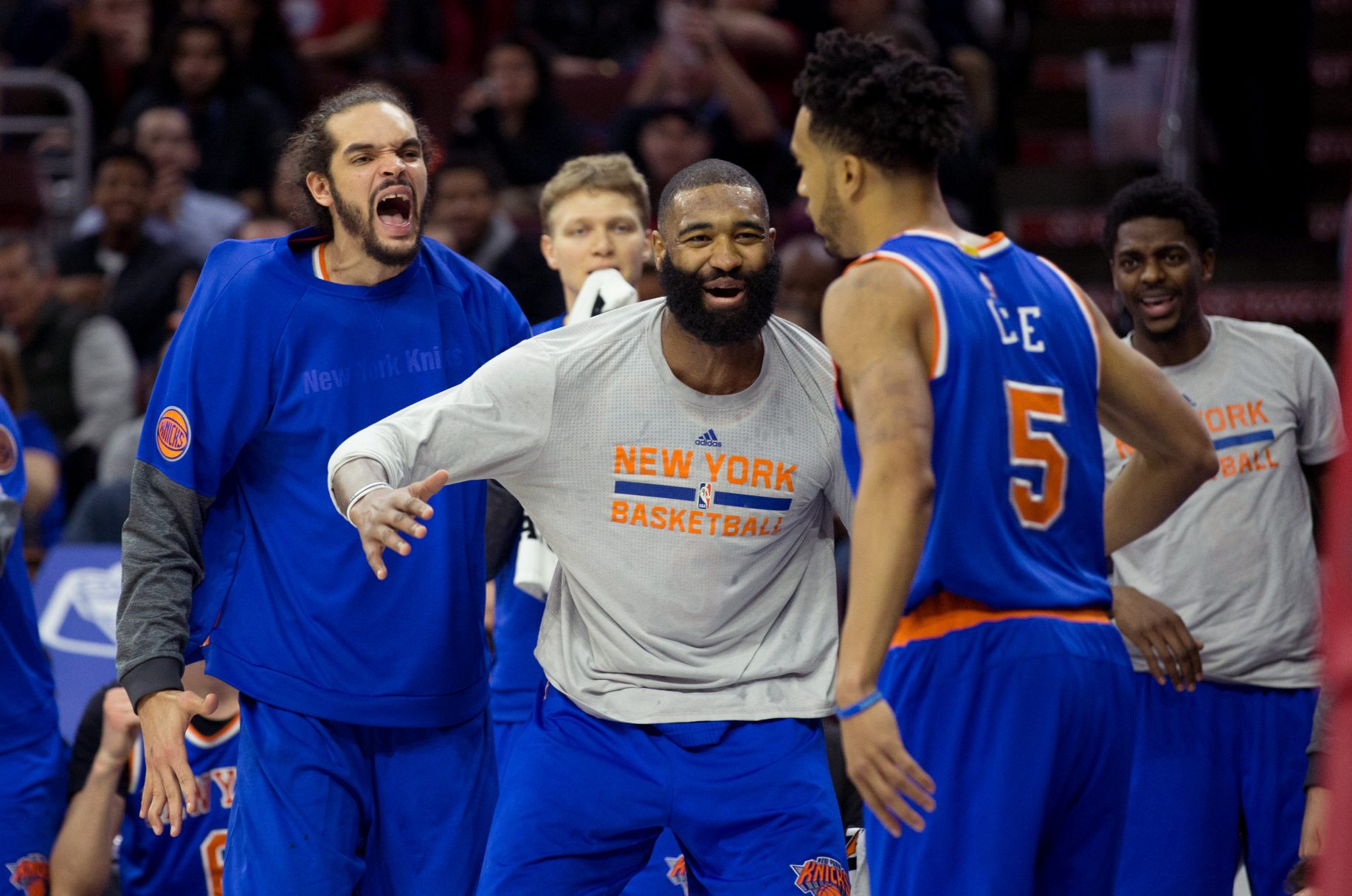 While having a lottery pick is a luxury for the playoff-deprived Knicks, they're greedy enough to want another first round pick. With them being on the hunt for such an asset, the Detroit Pistons could be a match.
While they do possess the 12th pick in the draft, it's been reported that Stan Van Gundy and the Pistons are willing to deal their first rounder if it gets them some veteran, win-now players; Courtney Lee and Kyle O'Quinn could be those reinforcements.
NBA Draft scuttle: Hearing Detroit is open to discussing trades for its No. 12 overall pick in hopes of acquiring more of a win-now veteran.

— Marc Stein (@TheSteinLine) May 30, 2017
While 31 years of age, Lee is still a reliable "three and d" player. He can play out on the perimeter, is a selfless player, and has an established defensive game. He could also be a safety net for a team that could potentially be running the risk of losing their starting shooting guard (Kentavious Caldwell-Pope).
Given the rise in the NBA salary cap, Caldwell-Pope may very well receive a near max deal — that's due to his established two-way game, as well as him being just 24.
Acquiring Lee could assist the Pistons by giving them a safety net if they opt to let Caldwell-Pope walk in free agency. In the case of O'Quinn, he'd add some two-way grit.
Acquiring O'Quinn would help give the Pistons some interior toughness, as well as a guy who shows up to play on both ends of the floor. An intriguing facet about O'Quinn that has gone unnoticed is that he finished the year with the best player efficiency rating (PER) on the Knicks.
In a potential deal, the Knicks could send Lee, O'Quinn and the 58th pick to the Pistons in return for the 12th pick. The question then becomes who do the Knicks select with the 12th pick?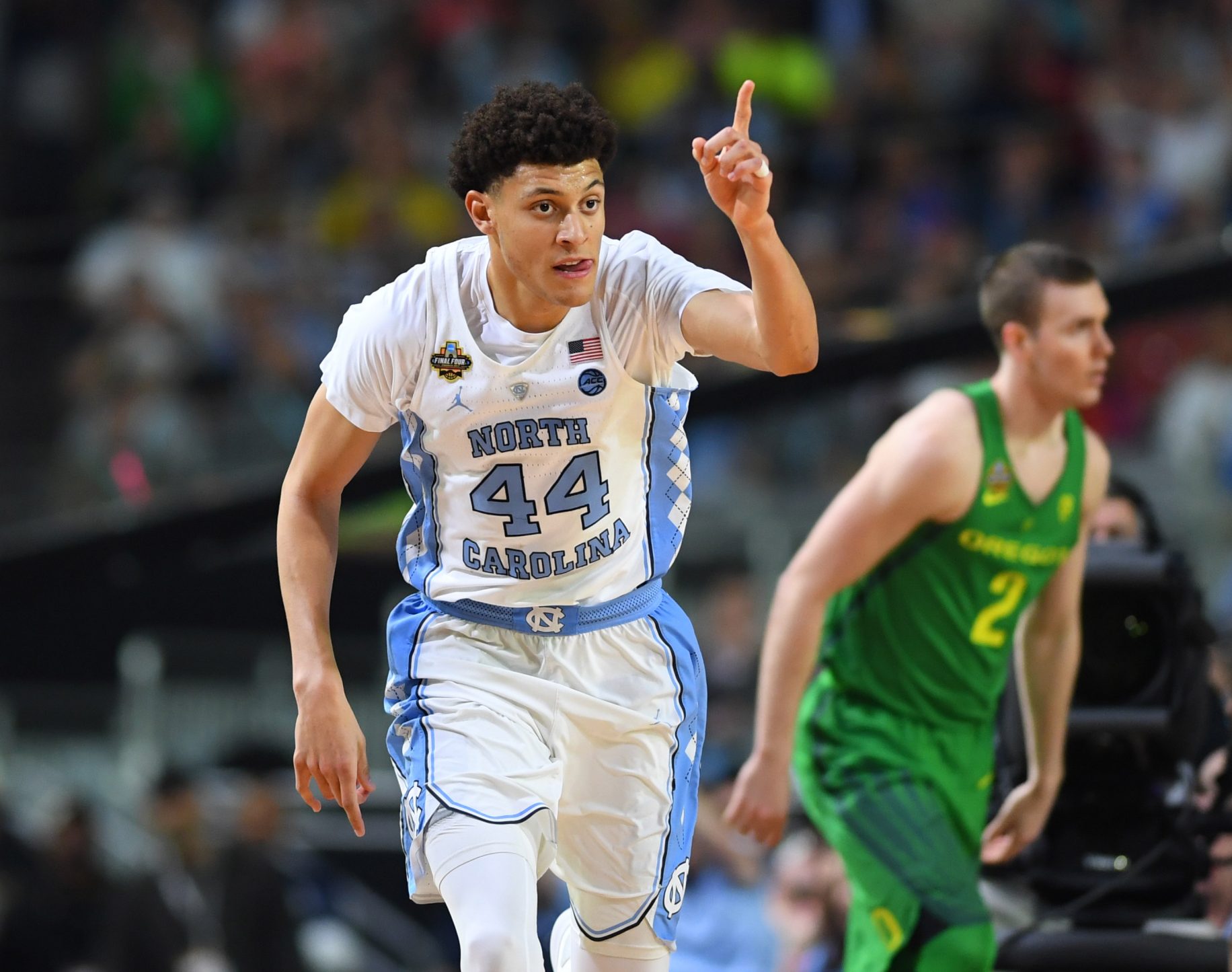 The Knicks have made their interest in UNC forward Justin Jackson no secret, and rightfully so.
In his junior year, the Tarheel forward broke out to impress many. Averaging 18.3 points per game and shooting just under 38% from beyond the arc, Jackson was a key piece to North Carolina's championship run. While his ability to put the ball in the cup was a key facet to his 2016-17 success, his defense was just as crucial.
Playing swarming defense in isolation sets, as well as in the paint, Jackson was an asset on the defensive end for the Tarheels. That defensive mindset would bode well with the Knicks, as they need all the help they can get on that end of the floor. In fact, Jackson could potentially come in and start with the Knicks.
With all signs pointing to them finding a new home for Carmelo Anthony in the coming weeks, the Knicks will have a massive void to fill on their frontline; Jackson could come in and be a two-way force on that frontline. However, if the Knicks feel he's not quite yet ready to start, they could platoon him and defensive forward Lance Thomas at the three.
The biggest reason why Jackson is beginning to make more sense for the Knicks though is because of the defense they may be losing via trade, as well as in free agency.
With Lee potentially being dealt for another first round pick, as well as shooting guard Justin Holiday possibly joining forces with his brother Jrue in Dallas with the Mavericks, the Knicks may be deprived of established wing defenders; Jackson could help band-aid those woes a bit.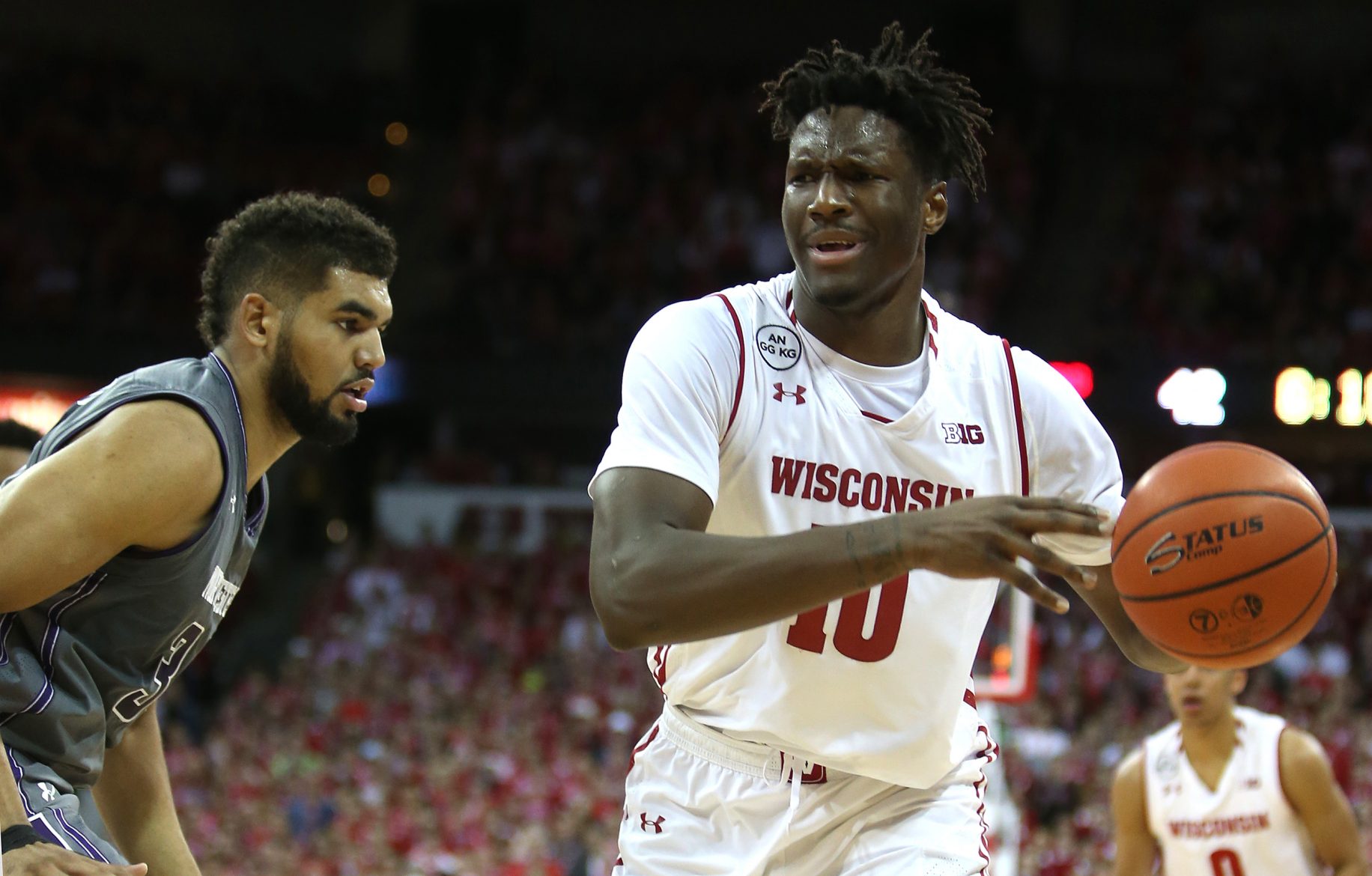 In addition to possessing the 8th pick, and potentially the 12th, the Knicks also have the 44th pick. With that pick, Nigel Hayes would be a shrewd selection.
The four-year Wisconsin forward makes his name on the defensive end. While some may argue that his offensive game is lacking some spark, there's no denying Hayes' defensive play; he can defend the post, take on teams' go-to scoring option one on one and takes pride in his play on that end of the floor. Hayes also has the versatility to guard the three and four.
Hayes' ability to defend and play both the three and four could make him a much-welcomed addition to the Knicks' bench as a whole. With some frontline pieces potentially being dealt and departing this offseason (Anthony, O'Quinn, Holiday), the Knicks may very well be in need of some frontcourt depth. Given his defensive tenacity and versatility, Hayes would be a nice addition.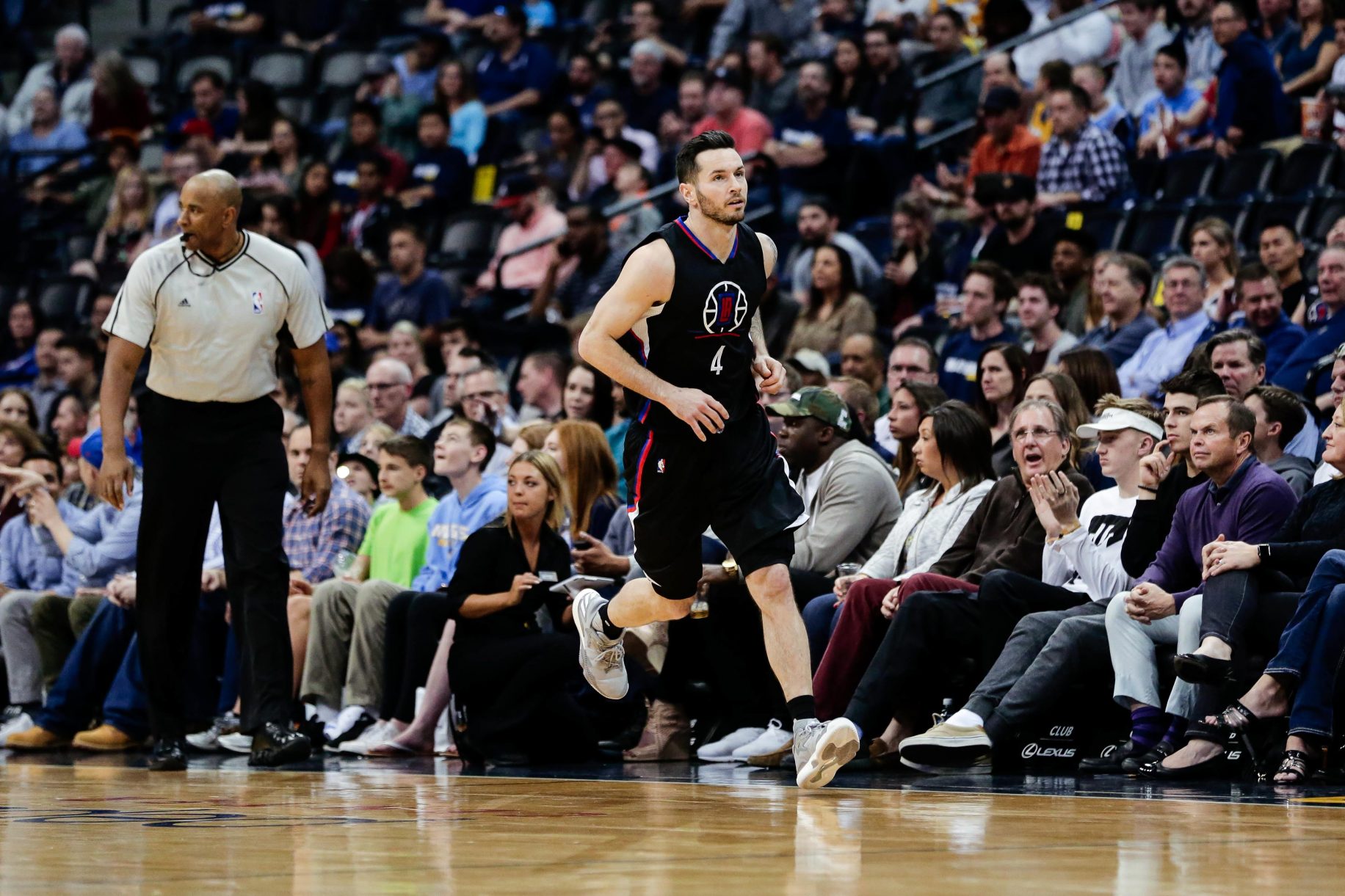 The New York Knicks, Jackson especially, have made it clear that they intend on finding Anthony a new home his offseason. When it comes to their aspirations of doing so, the Los Angeles Clippers make the most sense for such a transaction.
At last year's trade deadline, the Knicks attempted to move Anthony to the Clippers. However, the two sides couldn't agree to terms on a deal; this summer though could allow the two to make such a deal finally. In a potential transaction, the Knicks and Clippers could facilitate a sign and trade where Anthony would be shipped to La-La land for shooting guard J.J. Redick and point guard Austin Rivers.
This deal is reliant on two key factors, one being Anthony's no-trade clause. However, it's been said that Anthony would be willing to waive that clause to play with his pal Chris Paul (who is hitting the free agent market this summer); Anthony's presence could be the icing on the cake for Paul to resign. In addition to teaming up with his pal, Anthony would also provide the Clippers with a lethal scoring option alongside Paul and Blake Griffin (assuming he re-signs).
On the other hand, the Knicks would need Redick agree to deal for the two sides to go forth with a deal.
While the figure could seem a bit ludicrous, the Knicks would likely have to give Redick a deal along the lines of three years, $63 million for him to agree to come to the big apple. If and when they convince him to do so, he'd provide them with a sharpshooter from the outside.
For his career, Redick is a 41.5% shooter from beyond the arc and has also come into his own as a consistent product on the offensive end the past four seasons. Posting 15.2, 16.4, 16.3 and 15.0 points per game the past four years beyond both Paul and Griffin, Redick has been a solid contributor on the offensive end.
In addition to Redick, the Knicks would be receiving a valuable piece in Rivers.
While he's been a backup for the majority of his career, Rivers has shown off the ability to run the show at the point and compete on the defensive end. That two-play would make him a nice piece off the Knick bench, and one that could assist Monk at the point, if he struggles at first.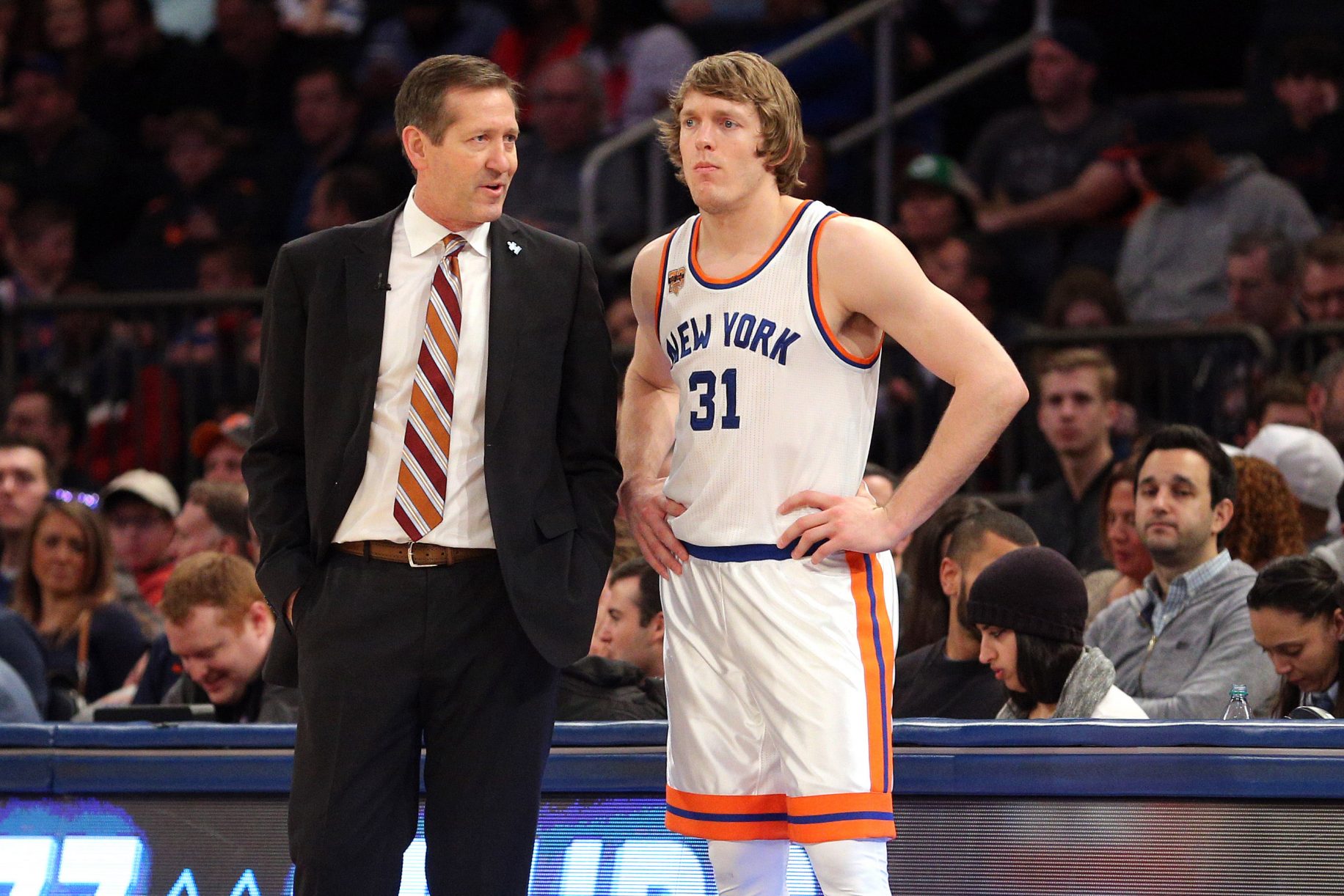 Last year was filled with pain and sorrow for the Knicks. One bright spot from that travesty though was shooting guard Ron Baker. While the numbers won't wow anybody, Baker was a pleasant surprise for the Knicks in his rookie campaign.
After going undrafted in the 2016 NBA Draft, the four-year Wichita State product signed a one-year deal with the Knicks. Inking him panned out to be a wise decision by the Knicks.
After not seeing much playing time in the first half of the season, head coach Jeff Hornacek began to give Baker some more playing time; Baker took advantage.
By playing with a gritty, tough as nails attitude on both ends of the floor, Baker built a positive vibe around himself that he's willing to work hard night in and night out, especially on the defensive end.
Diving after loose balls and playing tight on-ball defense, Baker was one of the Knicks best defenders in the 2016-17 season. However, to become a complete two-way player, Baker must work on his jumper, as he shot just 26.7% from beyond the arc.
When you put it all together, while he does need to improve his jumper, Baker is a player the Knicks cannot afford to let slip through their fingers. While restricted free agency can result in some pricey expenditures, the Knicks should be able to bring back Baker with the projected 19 million in cap space they're expected to have — a figure which could change if Lee and O'Quinn are dealt.