Some of the greatest NBA talents in history are New Yorkers. We take a look at the top 5 current NBA players who grew up in New York.
M
ichael Jordan, Kareem Abdul-Jabbar, and Julius Erving are just a few of many NBA greats that are from New York.
While today's NBA features studs from all over the globe, many fail to realize that some of the best talents the league has to offer are products of New York.
Let's take a look at the top 5 current NBA players that grew up in New York.
---
1. Kemba Walker, Bronx, NY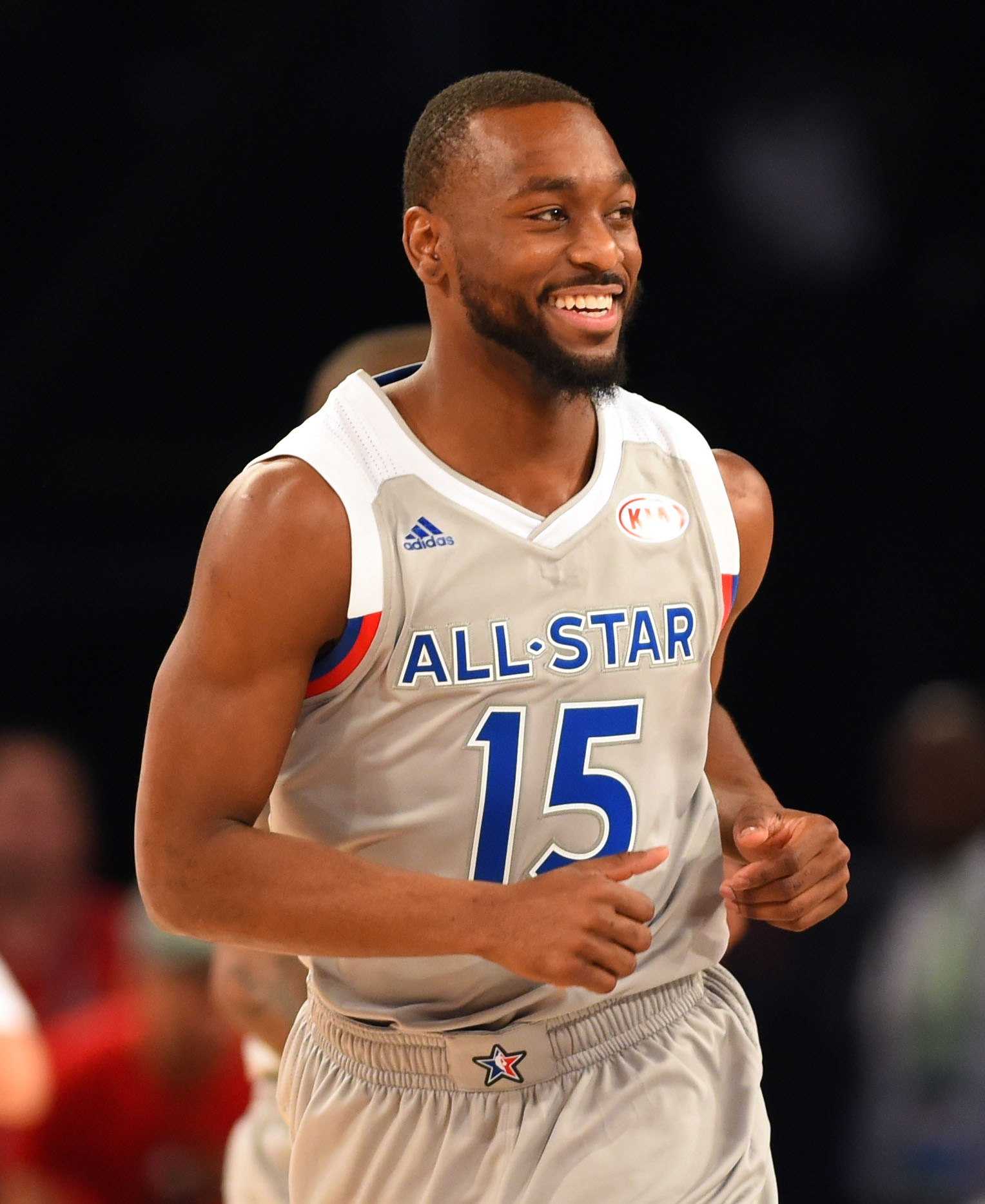 In his sixth season, Kemba Walker was named to his first All-Star game and was finally rewarded for his outstanding play on a national level. Walker has averaged at least 17 points, 5 rebounds, and 3 rebounds over his last five seasons, and has become one of the NBA's best point guards.
Walker has missed a combined four games over the past two seasons, and the 27-year-old is only getting better. He led the Bobcats to playoff appearances in 2014 and 2016 but saw two first round exits.
A late season collapse saw the Bobcats miss the playoffs in 2017. Walker's continuous growth as one of the league's scariest players should allow Charlotte to be in the Eastern Conference playoff discussion next April.
---
2. Carmelo Anthony, New York, New York
Oh stop it. Just stop it RHJ. You know you can't guard Melo. #Knicks #CarmeloAnthony pic.twitter.com/43T8gkreWG

— Elite Sports NY (@EliteSportsNY) October 21, 2016
Carmelo Anthony just finished his 15th season in the NBA, for the 15th straight time, showed the NBA that he is one of the best scorers the game has to offer. Anthony played 74 games, was selected to his 10th All-Star game, and averaged 22.4 points, 6 rebounds, and 3 assists this year.
The 33-year-old faced a ton of adversity this season but has been nothing but humble throughout. Anthony has been nothing but consistent, and if you need extra convincing that he isn't slowing down, watch his performance in last year's Olympics.
Hopefully, Anthony can take his talents to a destination where he is appreciated this summer because it hurts to see someone so loyal to his hometown be bashed so hard.
---
3. Andre Drummond, Mount Vernon, New York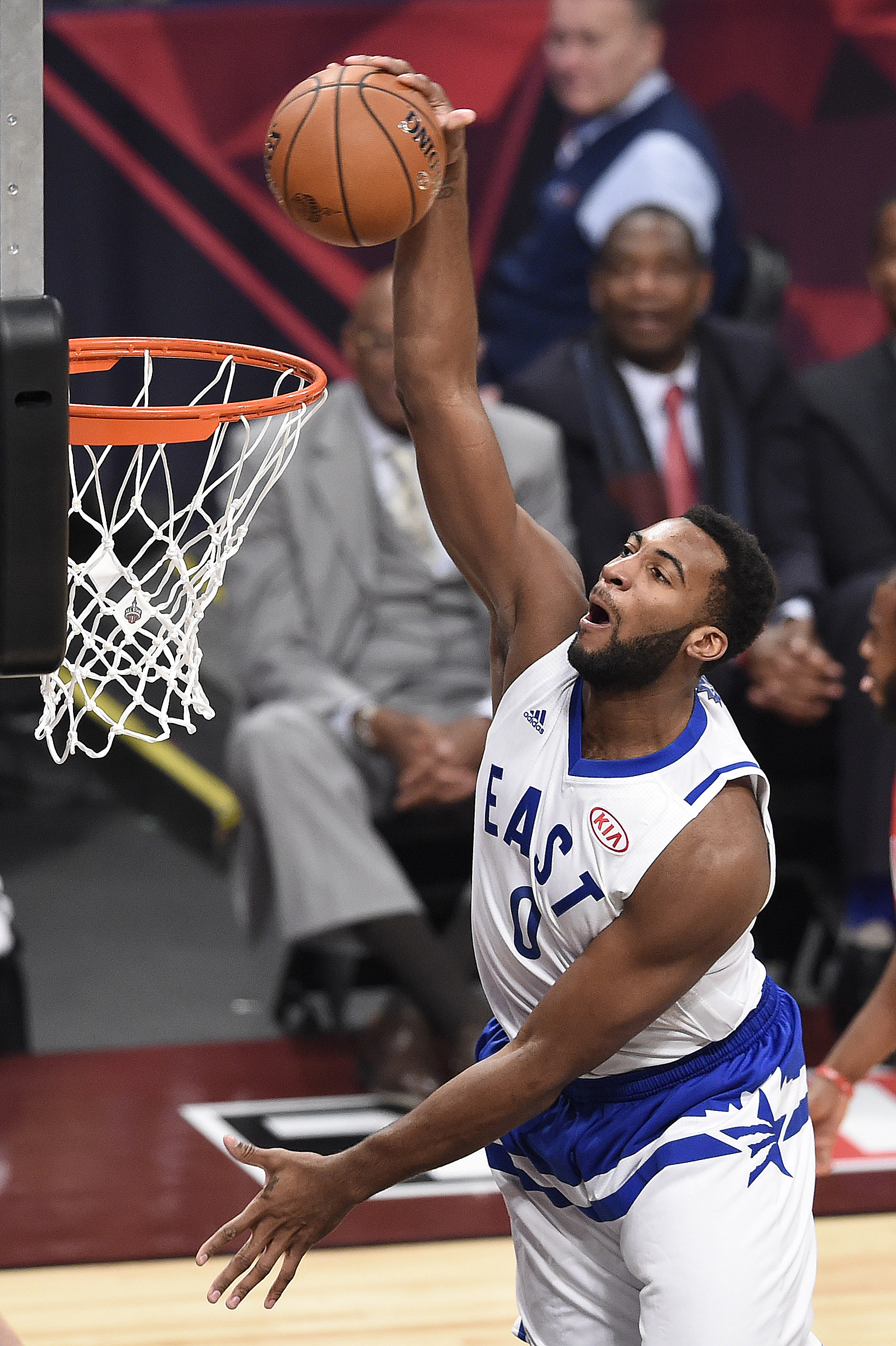 Through five seasons in the NBA, Andre Drummond has already solidified himself as one of the game's best rebounders. Drummond has averaged at least 13.5 points and 13.2 rebounds over the past four seasons.
His breakout 2015-16 campaign saw him average over 16 points, a league-best 14.8 rebounds, and his first All-Star selection. While Drummond's 2016-17 saw much of the same offensive consistency, the 23-year-old has been a huge disappointment on the defensive end.
Drummond has missed just 3 games over the past four years. Hopefully, Drummond will work on his defense this summer, and help lead the Pistons back to the NBA playoffs next season.
---
4. Tobias Harris, Islip, New York
Tobias Harris's versatility has allowed him to be an above average NBA forward since 2013. Harris joined the Pistons 49 games into the 2015-16 season, and his numbers benefited greatly.
In his first full season with Detroit, Harris played all 82 games, averaged over 16 points, grabbed 5 rebounds a night, and shot a career high 48 percent from the field. He's been a consistently productive player on both ends since he joined the league in 2011.
Harris has worked tirelessly to fix the little problems with his game and has seen significant results. Harris' steady increase in production only indicates that he is getting better. Don't be surprised if he establishes himself as one of the games top small forwards next season.
---
5. Rudy Gay, Brooklyn, New York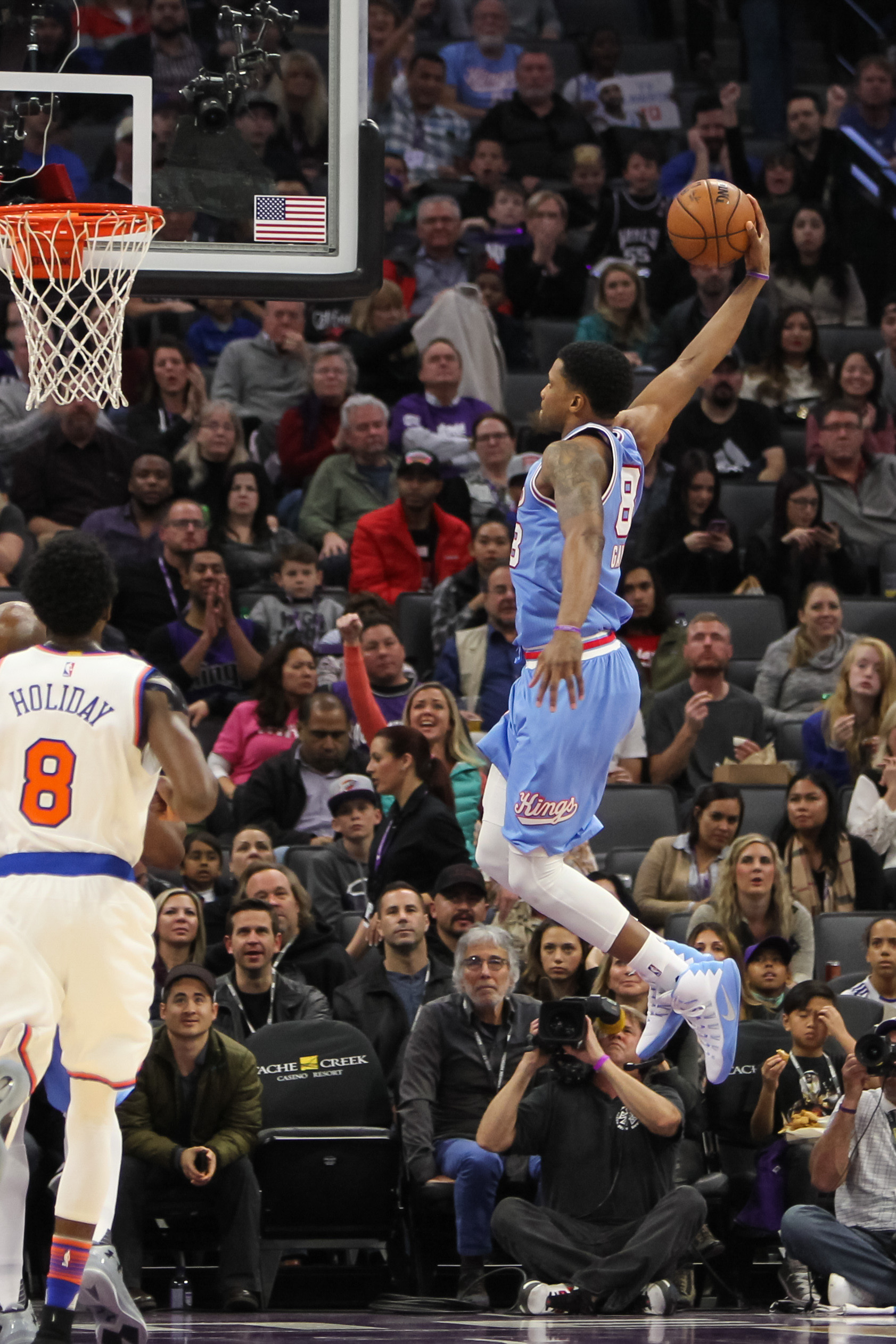 Before suffering a season-ending knee injury, Rudy Gay was shining through 30 games. He was averaging 18.7 points, 6 boards, and was shooting a healthy 45.5% from the field. Through 13 seasons, the 30-year-old has established himself as one of the game's best scorers.
After four seasons in Sacramento, Gay has recently opted out of his contract and will be a free agent this summer. There is no doubt that he can turn an average team into a good one.
Gay shot over 37% from three last season, and in today's NBA, that should not be overlooked.