With David Wright's career coming to a close, the success of Adrian Beltre will leave New York Mets fans wondering what could have been.
I
t is the middle of June and the New York Mets are fighting to get back into contention with the return of their disabled list reinforcements, but there is still a player long out of sight. It's not the team's flamethrowing ace
Noah Syndergaard
, nor is it All-Star closer
Jeurys Familia
.
Tuesday night's game against the Chicago Cubs featured Wilmer Flores playing third base. Usually, it's Jose Reyes, and that's the norm now that it has been over 180 games since we last saw a diminished version of David Wright playing third base for the blue and orange.
And with that norm comes the sad reality that we may never see the star third baseman ever play a baseball game again.
Watching the Mets take on the Rangers in Arlington last week made the current situation resonate even more than it usually would. Not because of the city the team was playing in, or a highlight reel play Wright had made against the Rangers, it was the opposing third basemen that made it all come crashing down.
Adrian Beltre has been a mainstay at the third base position since his 19-year-old debut with the Dodgers and continues to be a productive asset for the Rangers today.
When Jacob deGrom took the hill for the Mets in last week's contest, Beltre was working his way back from a recent DL stint. That, however, did not impede him from smacking a single through the middle of the infield, drawing him one hit closer to the inevitable 3,000th he will collect this season.
As Beltre rounded first, the crowd was buzzing, and the broadcast team displayed a countdown in Arlington for Beltre's 3,000 hit chase. This was a deserving reception for an all time great player working toward one of the most coveted milestones in baseball.
The articles have already begun surfacing around the league, coercing the topic of whether or not Beltre will be a Hall of Fame lock when his time comes.
Beltre was never a Met. He never played in the NL East, but he's still an important figure to our fans because he is a walking embodiment of what David Wright could have and should have been.
Not only has Wright's severe spinal condition hampered the current team's ability to win a World Series, but it has also taken away one of the best homegrown players the Mets organization has ever seen.
The captain was not only on his way to being the undisputed, number one position player in Mets history, but he was also building his resume for Cooperstown in the process.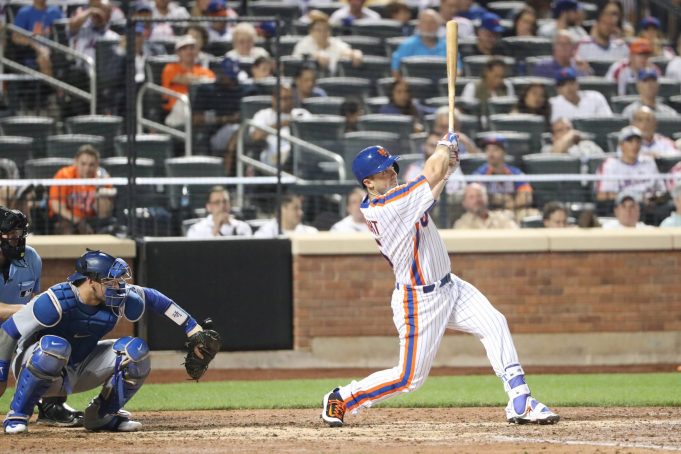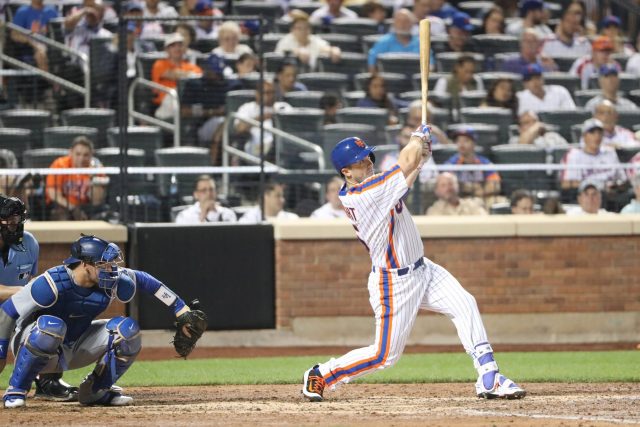 Although it may seem farfetched to make that claim about a guy who has not played half a season's worth of games in three seasons, it was once a very real possibility.
If Adrian Beltre were a lock for the Hall of Fame after his retirement, David Wright would have been a slam dunk, just look at the numbers through their first 11 seasons.
Adrian Beltre: 1581 H, 242 HR, 862 RBI, 321 2B
David Wright: 1702 H, 230 HR, 939 RBI, 375 2B
Wright compiled over a full season's worth of RBI and doubles than Beltre in their first 11 major league seasons. This number is significant because since 2014 Wright has not played more than 50 games.
Besides the numbers, Wright outclassed Beltre in accolades as well. The captain was a seven-time All-Star and won the gold glove and silver slugger award two times each.
During that span in his career, Beltre won two gold gloves and made zero All-Star game appearances to boot.
The comparisons do not have to stop with Beltre either, because Wright was competitive with two of the other top contemporary third basemen, Chipper Jones and Scott Rolen, through their respective first 11 years of service.
Scott Rolen: 1454 H, 253 HR, 954 RBI, 356 2B
Chipper Jones: 1806 H, 331 HR, 1,111 RBI, 354 2B
David Wright: 1702 H, 230 HR, 939 RBI, 375 2B
David was not the home run hitter that Rolen or Jones was, but he outclassed both in doubles, All-Star appearances, all while producing a historical thirty thirty season at 24 years old.
Even more dominant was Wright's five-year peak. When we take his five best consecutive years of WAR and match them against a Hall of Fame player such as George Brett's, it makes you wonder just how special he could have been.
George Brett: 928 H, 85 HR, 442 RBI, 186 2B, 90 SB
David Wright: 906 H, 126 HR, 521 RBI, 205 2B, 113 SB
Brett was not known as a home run hitter, but neither was Wright. Both were pure doubles hitters with the ability to steal a base.
The players used as a measuring stick for David's first 11 seasons are all superb players with great careers. The comparisons made just help paint the picture that could have been Wright's full career.
Injuries and a spinal condition have derailed Wright's career and cost him the chance at greatness, and that's why watching Adrian Beltre's march towards 3,000 hits will leave a bad taste in the mouths of Mets fans everywhere.