With the returns of Steven Matz and Yoenis Cespedes, and Seth Lugo today, the New York Mets now have a healthy enough team to compete.
Y
oenis Cespedes
cracked a low-ball grand slam in the first game of yesterday's
New York Mets
' doubleheader against the Atlanta Braves. In Game 2,
Steven Matz
dazzled with seven scoreless innings of his own, allowing just five hits and a walk over that span.
Seth Lugo
is also back on a major league mound for the first time since September 28, 2016 today, in full force.
So where does this leave the 27-33 Mets?
It's really simple — the Metropolitans now have a deep enough lineup and rotation to make real their Spring Training aspirations of being a top team in the National League, and making the postseason for a third straight season.
A lineup that featured a .184-hitting Jose Reyes, .216-hitting Travis d'Arnaud and .204-hitting Curtis Granderson still carried the Mets to a top-half offense in the majors at 297 runs scored.
The 87 home runs so far this season are largely the reason the Mets were able to withstand the loss of Cespedes, as Jay Bruce has more than quieted offseason concerns regarding whether or not he could, not only handle, but be a productive player in New York.
The former Cincinnati Reds' lefty right fielder has hit 16 home runs with 43 RBIs so far this season, along with a solid .258 average — mostly out of the three-spot in the order. But now with the protection of the burly Cespedes likely taking over the three-hole, Bruce should thrive even more out of the clean-up spot, just as he did hitting behind Joey Votto for years in Ohio.
Although Yo' has played in just 19 of the Mets 60 games in 2017, he has already posted a ridiculous seven home runs, 14 RBIs and 1.022 OPS during that time.
But it's no secret to anyone who remotely follows Major League Baseball that Cespedes has about as big an effect on the Mets as, any player does for their team in the entire league, making his return paramount to anyone else currently residing on the disabled list.
The most devastaing, and perhaps most surprising, issue with this year's team, though, is their completely inconsistent starting pitching performances, as the outings have remained short and nearly ineffective.
The Mets currently hold the 24th worst starting pitching ERA in the majors this season at 4.81, and stand 28th overall in ERA at 4.82.
Not only is that concerning, but the Mets also stand just 25th in the MLB with 327.2 starting pitcher innings pitched, showing a major lack of getting deep into ball games.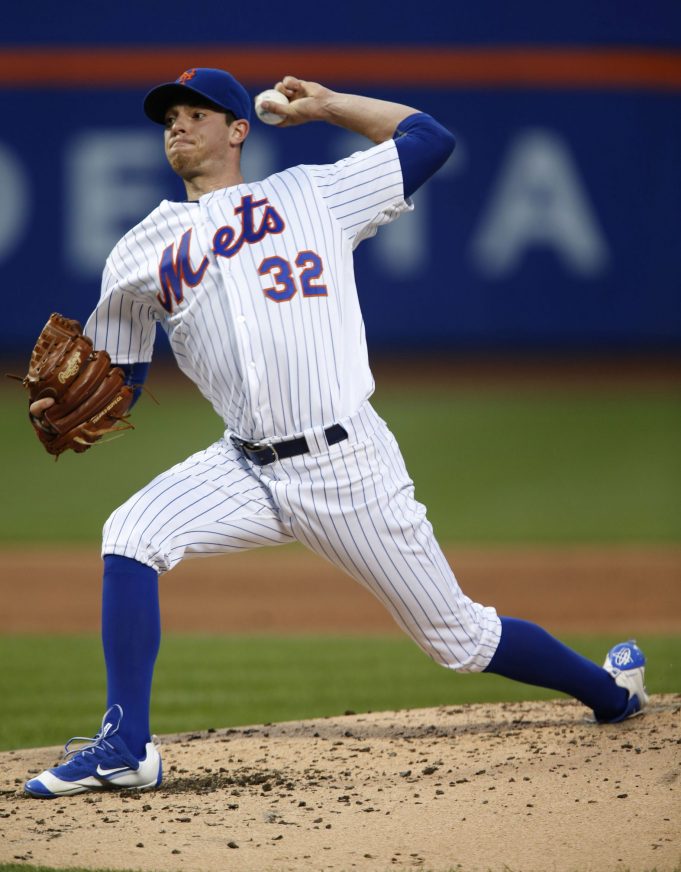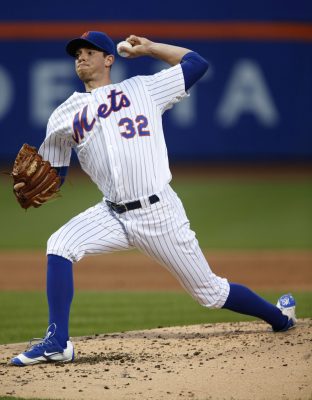 That over-extension of the bullpen has dragged them down to a 4.83 ERA this season, while also standing in the top-10 of bullpen innings pitched in the majors thus far.
So with the likes of Addison Reed, Jerry Blevins, Fernando Salas, Josh Edgin and others in the 'pen for the Mets this season who have more than shown they can handle being in the big leagues, what is the remedy to turn their season around?
Simply put, longer and more effective starting pitching performances.
Matz, as was said earlier, tossed seven innings yesterday, and Robert Gsellman made it through 6.2 scoreless frames of his own prior to Matz's season debut.
And what happened — the Mets won the doubleheader by a combined score of 14-2.
Matz averaged just over six innings a start last season, a welcome number for manager Terry Collins to see.
Gsellman, on the other hand, has thrown under six innings per start in 2017, although he has gone at least six frames in three of his last four starts. Comparatively, Gsellman averaged nearly six and a half innings a start in 2016, showing how his power sinker can get him quick outs.
Lugo, making his return today, averaged a whopping eight innings a start last season, a number likely to be unrepeatable, but it still shows what he can mean to the Mets' rotation.
Even with Noah 'Thor' Syndergaard remaining sidelined for a long while, the Mets can still see a major drop in their team ERA if the returns of Matz and Lugo, along with the improvements of Harvey, Gsellman and Zack Wheeler, can continue to hold up the way they should be expected to.