The New York Mets may be on the verge of taking their season back after Seth Lugo shut down the Atlanta Braves on Sunday. 
After missing more than two months, Seth Lugo (1-0) dominated the Braves in his first start of the season as the New York Mets won the game, 2-1, and took three-out-of four down in Atlanta. 
Lugo threw seven strong innings on just 90 pitches, allowing just one earned run, and striking out six. For the second consecutive day, a Mets starter shined in their season debut, and barely got run support from their offense.
Wilmer Flores was able to score Michael Conforto in the top of the first inning with a sacrifice fly. Lugo's lone earned run came in the bottom of the second, when Dansby Swanson plated Tyler Flowers with a sacrifice fly of his own.
Then, in the third inning, Lugo heated up both offensively and defensively. In the top half of the inning, Lugo hit a two-out double, and later scored on an infield single courtesy of Juan Lagares, who now has a five-game hit streak.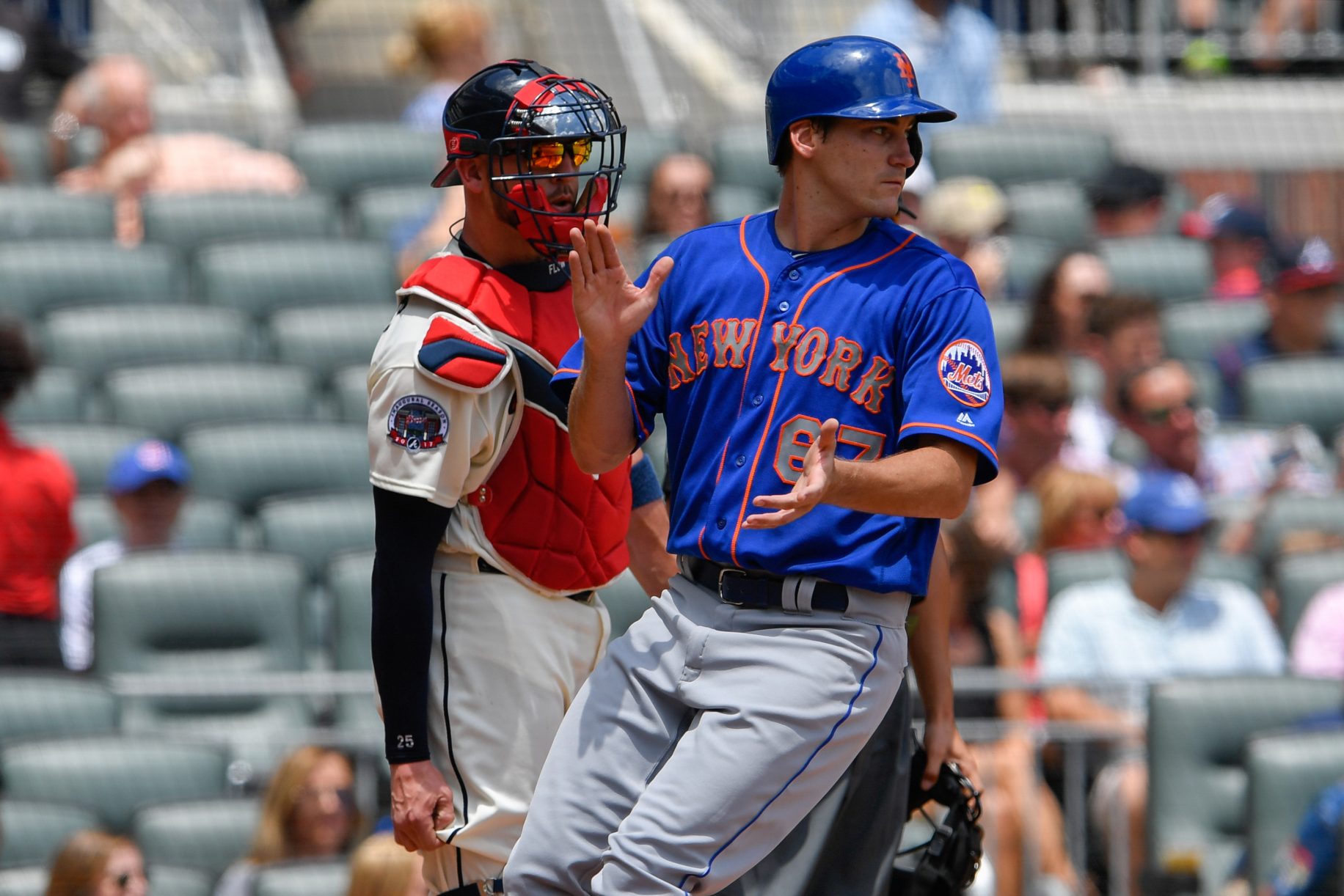 In the bottom half, Lugo struck out the side, and the 27-year-old looked like he was in midseason form. In the bottom half of the sixth and seventh inning, Lugo faced six, and retired six.
Usually, the Mets have some sort of drama with their bullpen. However, today was different as Jerry Blevins retired the side in the eighth inning, and Addison Reed closed things out in the ninth.
In the top half of the ninth frame, with the bases loaded and two outs, Yoenis Cespedes pinch-hit for Michael Conforto, but popped out.
.@seth_lugo wasted little time to get crowned. ? #MetsWIN! pic.twitter.com/x58iJ8QtWC

— New York Mets (@Mets) June 11, 2017
With all of the momentum in the world, the Mets will return to Citi Field for a four-game series against the Chicago Cubs.
The next two weeks for the Mets will feature all 5 NL playoffs teams from last year: Cubs & Nats (at home), Dodgers & Giants (on the road).

— James Wagner (@ByJamesWagner) June 11, 2017