The New York Mets are struggling, but pitching help is on the way. Bolstering the lineup with Mike Moustakas would make things even better.
I
t's safe to say things haven't gone the way the
New York Mets
had hoped — but help is on the way.
This weekend, Steven Matz and Seth Lugo are both set to return to a rotation that's been struck with inconsistency — Matt Harvey — injuries — Matz, Lugo and Noah Syndergaard — and ineffectiveness — Robert Gsellman and Tommy Milone. There still isn't a set date for Yoenis Cespedes to make his triumphant return back to Queens, but his arrival is on the horizon.
Despite being 24-32 and 11 games behind the National League East-leading Washington Nationals, the Mets can still take advantage of a weak NL as the summer days come about.
Matz, Lugo and Cespedes will help that cause. But making a move to lengthen the lineup even further could turn the tide for the Metropolitans' 2017 season.
And the perfect target is Kansas City Royals' third baseman Mike Moustakas.
Despite being one of the core members of an organization that defeated the Mets in the 2015 World Series, the Royals' fall from grace has hit rock bottom this season. Not only are they currently sitting at an AL-worst 24-33, but a number of their key contributors will be free agents at season's end.
Moustakas happens to be one of those players.
Although he's playing on a sub-par team, the 28-year-old has done his best to keep them afloat. Moustakas may only be getting on-base at a .303 clip, but he is hitting .261 with 14 home runs and 29 RBIs over 199 at-bats.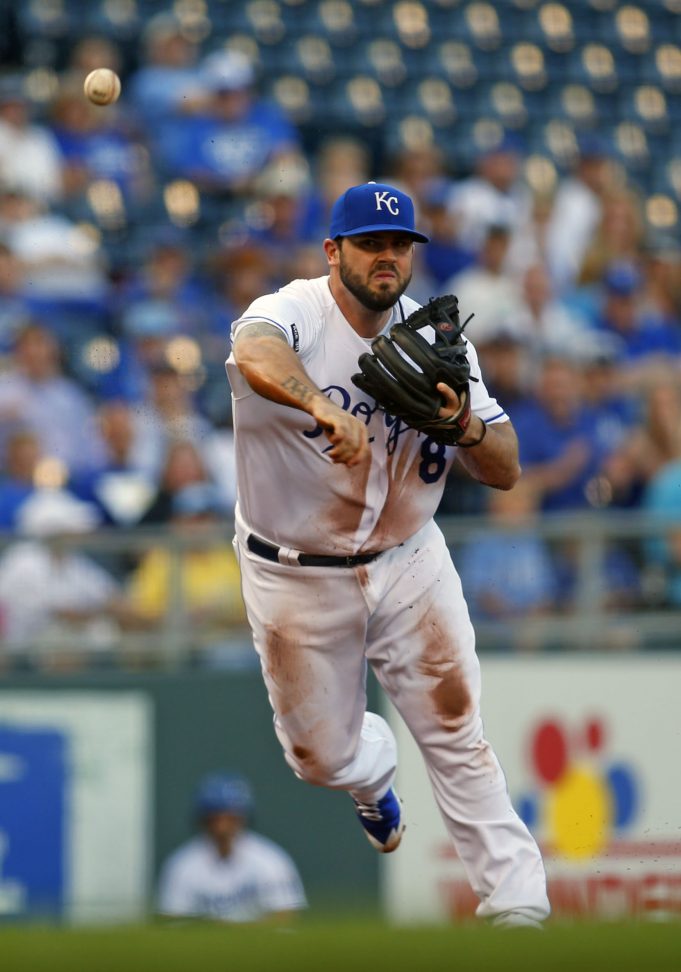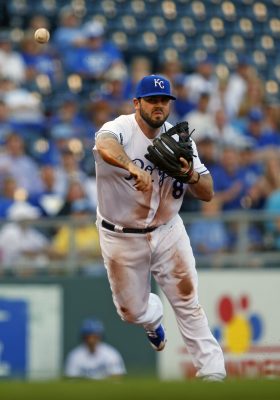 Another positive that Moose would transfer halfway across the country from Kansas City to New York is his glove, as Moustakas is known as a premiere defender at the hot corner.
The Mets can use any help they can get at third base.
Jose Reyes has been abysmal in 2017, as is evidenced by his .187 average in 54 games. And even though Wilmer Flores has seen more time at the position — he's hitting .313 with an OPS of .832 — he's better served as a talent that can play all over the field on a daily basis instead of being locked into one spot.
Knowing that Moustakas is represented by super-agent Scott Boras, a trade may very well be a two-month rental. Even with that in mind, the Royals will likely ask for a pair of quality prospects.
But if the Mets truly believe they can make a run at the postseason in 2017, it may be worth giving up a couple of youngsters from Bleacher Report's 20th ranked farm system.
Moustakas would immediately upgrade the Mets' lineup in a major way, as manager Terry Collins could bat him fifth behind Jay Bruce and Cespedes, simultaneously giving the team a left-right-left heart of the order, while also bumping Flores, Neil Walker and Lucas Duda down. But, most importantly, Moustakas is a proven winner that will bring positive energy to the locker room.
There's still time for the Mets to turn things around this season, but they do need some outside help.
Bringing Moustakas would be a significant move. And it could also be the difference between playing golf or baseball in October.