Michael Conforto is in the midst of a breakout third-year campaign, making a possible All-Star snub for the New York Mets OF criminal.
M
ichael Conforto
has been the
New York Mets
' lone star batting leadoff for the lineup. Although his newfound success has pushed his name to the top of the sport, his All-Star voting numbers have not followed suit.
Currently, Conforto does not have enough votes to crack the top-15 outfielders in the National League. Yet, his counterpart on the other side of town, Aaron Judge, leads the entire American League in All-Star votes.
Conforto's stat line may not be on par with Judge at the moment, but he's still top-10 in baseball in on-base percentage, slugging percentage and OPS. If he does not earn an All-Star nod this season, Conforto certainly would not be the first snub in league history, but he may one of the biggest in recent memory.
Since 2000, there have been many deserving players who missed out on the honor of attending the All-Star game. Below are some sluggers from this decade and how they compare to Conforto.
Edwin Encarnacion (2012) : .295 AVG, 23 HRs, 58 RBIs, .947 OPS, 356 PA
Josh Donaldson (2013) : .319 AVG, 15 HRs, 57 RBIs, .924 OPS, 366 PA
Michael Conforto (2017) : .308 AVG, 14 HRs, 36 RBIs, .1038 OPS, 205 PA
The OPS pops in this comparison, as Conforto's number is over 100 points higher than Donaldson's in 2013. Donaldson went on to have one of his best ever seasons that year, finishing fourth in the MVP race by season's end.
Encarnacion also found success in his snub year, finishing 11th in the MVP vote, the highest mark of his career.
Projected at his current pace, by the time Conforto reaches 350 plate appearances, he will have amassed roughly 23 home runs and 57 RBIs.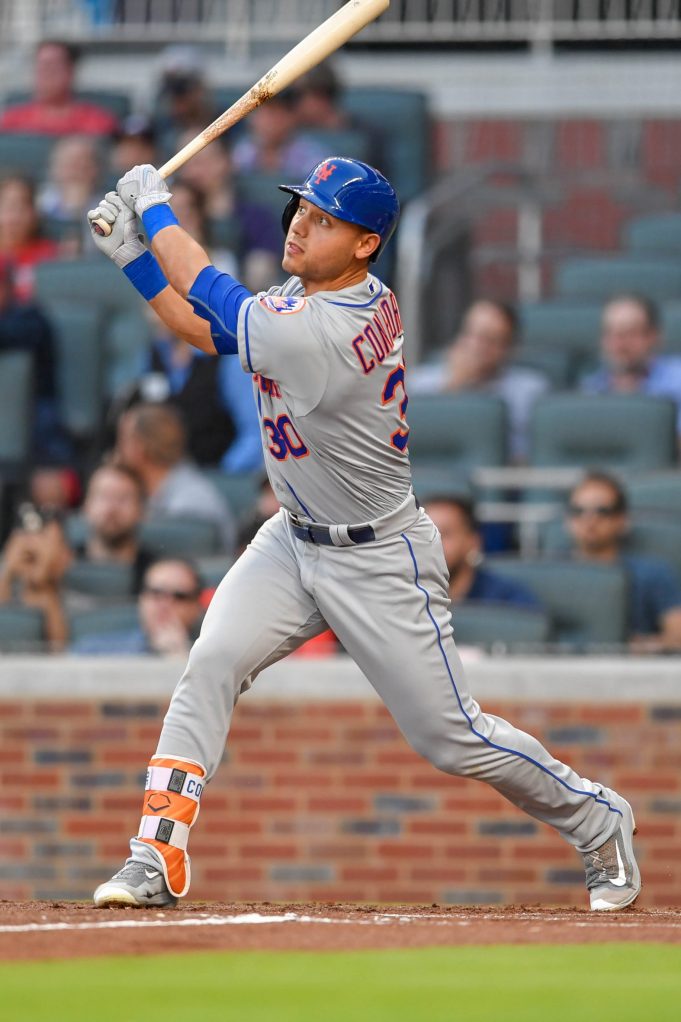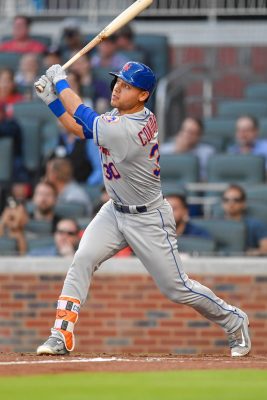 Those projected numbers do not blow Encarnacion's away, by any means, but when examining the WAR statistic, there's a large disparity.
In 2012, Encarnacion compiled a 5.0 WAR over the entire season. WAR, though, is a cumulative statistic, and through 51 games, Conforto has a 2.4 WAR.
Projected over a full season of roughly 150 games, the young outfielder will put together a strong WAR of over 7.0. Not only has Conforto produced a spectacular 50 game offensive performance, he has also played strong defense in the field as well.
With two assists, Conforto ranks in the top-ten for left fielders and his range factor comes in at number five. He has been a surprise this season, but took a few weeks to start his rampant pace going.
Maybe that's why the All-Star voting has not caught up to his stellar performance as of yet. What is obvious, though, is that Conforto is more than deserving of the honor of being an All-Star.
If he were to get snubbed with these numbers, it would be one of the more egregious All-Star decisions in recent memory, and the numbers prove that. Conforto is an All-Star through and through, and now is the time for the voters to figure that out.