Despite wanting to get younger, the New York Knicks shouldn't prioritize getting another first round pick, as such a transaction would be an unnecessary one on their part. 
W
ith the NBA Draft just a few weeks away, the New York Knicks have their sights set on selecting a difference maker with their pick.
Possessing the eighth pick in the draft, the Knicks are targeting lead guards such as Malik Monk, Dennis Smith Jr., and French point guard Frank Ntilikina to come in and run the show; they're also said to have some interest in Florida State forward Jonathan Issac.
In addition to selecting eighth, though, the Knicks are also on the hunt for a second first round pick. However, while a youth movement being put in place could be beneficial, in their case, the Knicks making a move for a second first rounder would be an unnecessary transaction.
Shaking things up for the better this offseason is a must. Trading for another first rounder to get younger would be doing just that, but it's not imperative, as a number of moves are already likely to do down via trade.
With the Knicks and franchise forward Carmelo Anthony being on the worst possible terms, his departure is virtually inevitable. Any trade involving Anthony will get the Knicks back some new faces, whether they're great pieces or not, but one team in particular appears to be the target for such a deal – the Los Angeles Clippers.
After yet another first round exit, the Clippers will likely look to make some changes this offseason and acquiring Anthony could be a course of action. In a trade for Anthony, the Knicks could potentially get back, most notably, point guard Austin Rivers, as well as shooting guard J.J. Redick (who would have to agree to a sign and trade). If and when such a deal picks up steam and goes through, the Knicks will begin to endure change.
In addition to trading Anthony, the Knicks are looking to acquire Timberwolves point guard Ricky Rubio.
Throughout the duration of his career, Rubio has been a pass-first, crafty point guard on the offensive end, as well as a force on the defensive end. Averaging a career 2.1 steals per game, and playing tight perimeter defense, Rubio serves as a gnat on the defensive end; his addition, while not a necessity, would benefit the Knicks. Acquiring Rubio and trading away Anthony would be a big change of scenery for the Knicks, as a unit.
With those two deals growing legs, trading for another first rounder makes little sense, given who the Knicks would be looking to select if granted the opportunity.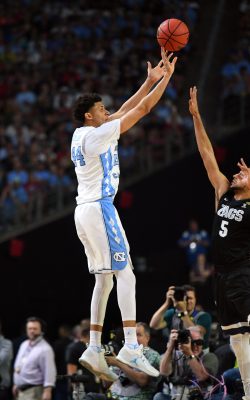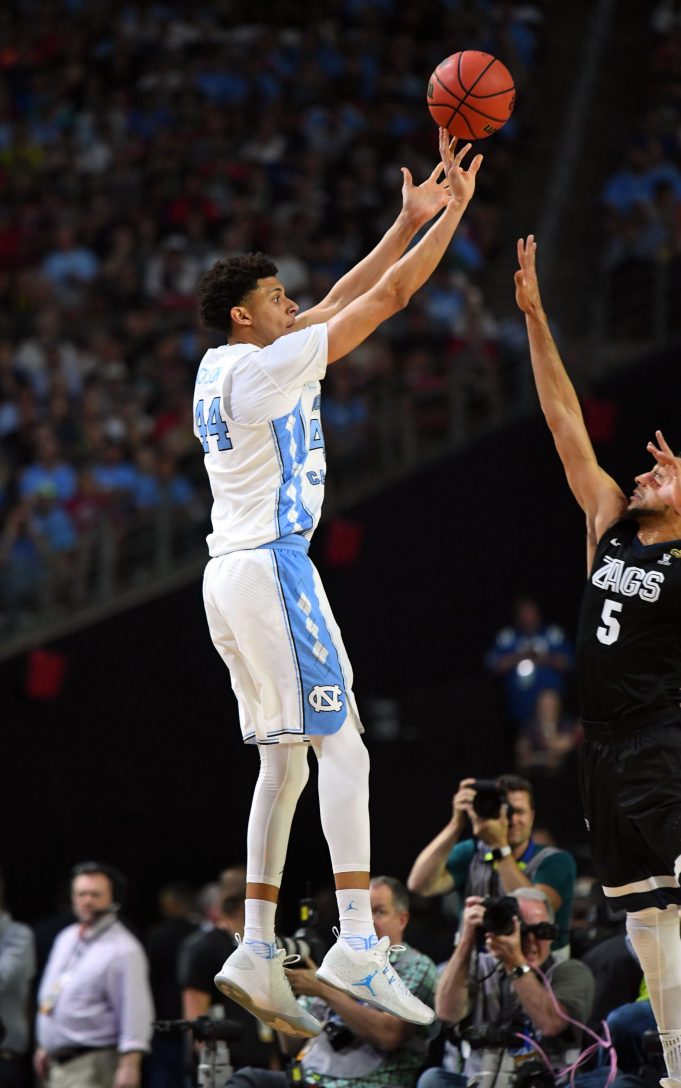 One player who the Knicks are fond of is UNC forward Justin Jackson. Jackson though, while a two-way player, isn't a must-have for a team already having a potential logjam present.
With Courtney Lee, Lance Thomas, Mindaugas Kuzminskas, Ron Baker and Justin Holiday (assuming they're resigned), as well as potentially Redick, the Knicks already have a plethora of wings present. While Jackson could add even more depth, snatching Jackson isn't imperative, as is getting the extra pick itself.
Having multiple first round picks is a luxury, especially in a deep draft class like this year's, but it's not exactly a must for the Knicks in this case — given their lack of assets.
While Lee and big man Kyle O'Quinn could very well be attractive trade chips, they can only get the Knicks so much. Even if they were packaged together, they'd be highly unlikely to land the Knicks a top 15 pick, which would put them out of position to draft the highly though of Jackson (if they so choose to target him, regardless of fit). If the Knicks fully set their sights on landing another pick, they may very well overpay for one, by giving up more than they need for something they shouldn't be in dire of to begin with; it could very well pan out to be another mistake by the Knicks' organization.
Could adding another first rounder help the Knicks go forth with a youth movement? Yes, but it shouldn't be a priority for them to get another pick. The only way they should seriously look into making such a deal is if they get an offer they cannot refuse such as trading away Lee and/or O'Quinn for a top 12 pick. If such a deal doesn't come knocking at their door though, the Knicks should stand put and not make a move for the sake of making one – it would be unnecessary.