For the better part of 15 years, the New York Knicks have foundered. Recent rumors suggest they're finally on the right track.
S
ince the turn of the century, 17 seasons have passed and in the time the New York Knicks have finished with an above .500 record four times and have only three playoff series wins in that period. The Knicks have foundered in mediocrity for far too long and the patience of the fanbase is wearing thin.
Phil Jackson's tenure as team president has been far from spectacular and countless mistakes have been made and his professionalism has been missing. Despite all of this, however, he finally seems to be sold on a direction and he is now leading the franchise down the right path for the first time in a dozen years.
So, what is it that makes it that the Knickerbockers have seemingly, finally, found their way?
2017 NBA Draft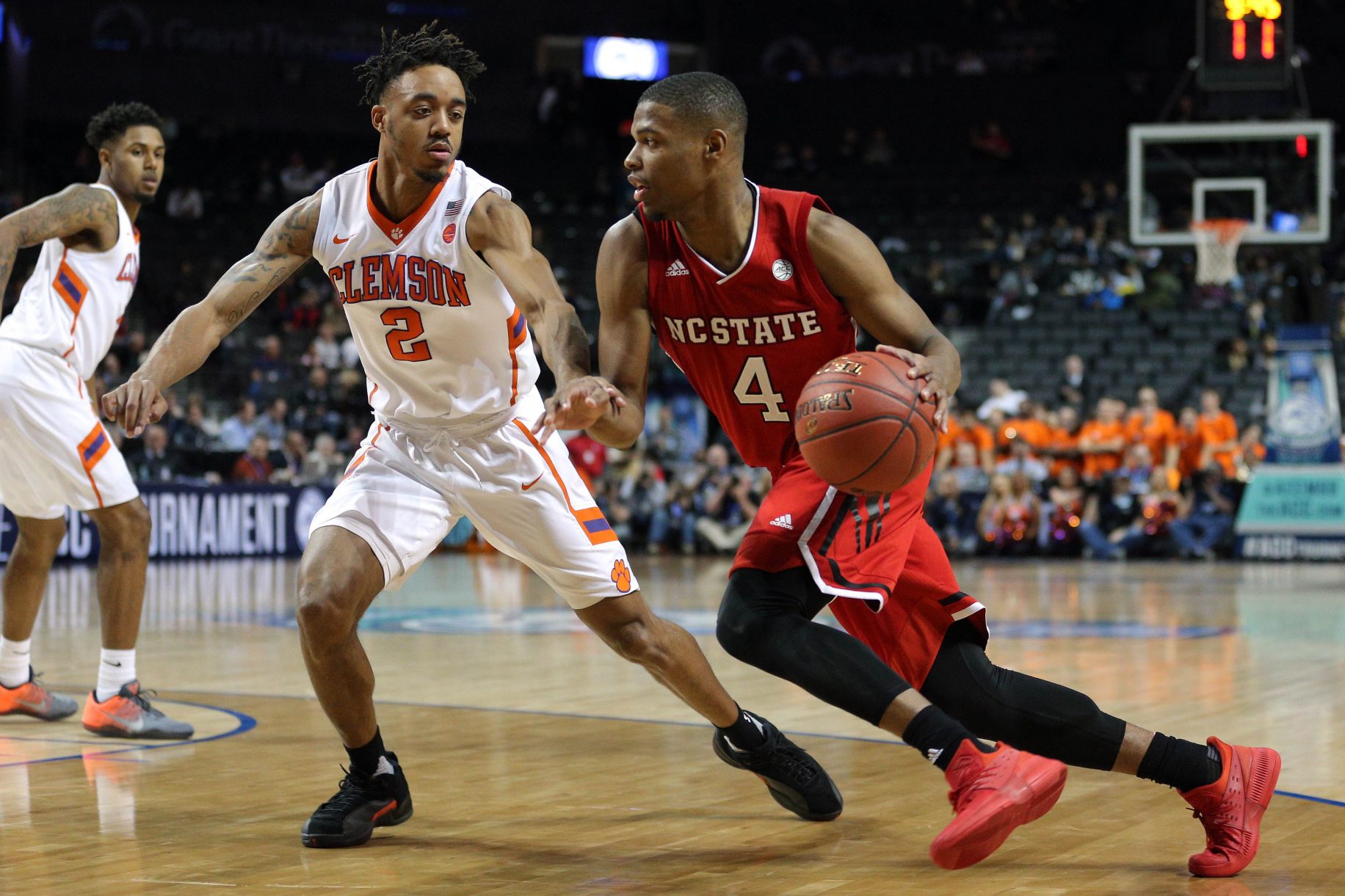 It may come as a surprise to some, considering the history of this team, that the Knicks actually control their own destiny and own their draft pick. New York currently hold the eighth, 44th and 58th picks this year but it does not end there.
Ian Begley of ESPN New York reported around three weeks ago that the Knicks' front office brass is looking to acquire an additional first rounder. Begley further added that some members of the front office would like to use said pick to select North Carolina's Justin Jackson, Purdue's Caleb Swanigan and more recently Donavon Mitchell of Louisville.
In addition to this, Begley just recently reported that New York has engaged in trade talks with the Portland Trailblazers in regards to acquiring one of their three first-round picks. Portland is looking to dump salary and a player that has made headlines is Queens native, Maurice Harkless. Acquiring the wiry forward would be a small price to pay for acquiring the 15th pick.
Harkless is the best option for New York as his contract is the most affordable. In a day and age where nearly everyone is being vine more than they deserve, Harkless has three years remaining with a little over 30 million dollars owed in that time. He is also only 24 years of age and is coming off the two best years of his career with the Trailblazers.
These two separate reports point toward the fact that the Knicks have settled on a singular direction. No longer are they attempting to find quick fixes via trade or through free agency, which in fact, haven't fixed much, but rather focusing on a youth movement and building through the draft.
Moving Veterans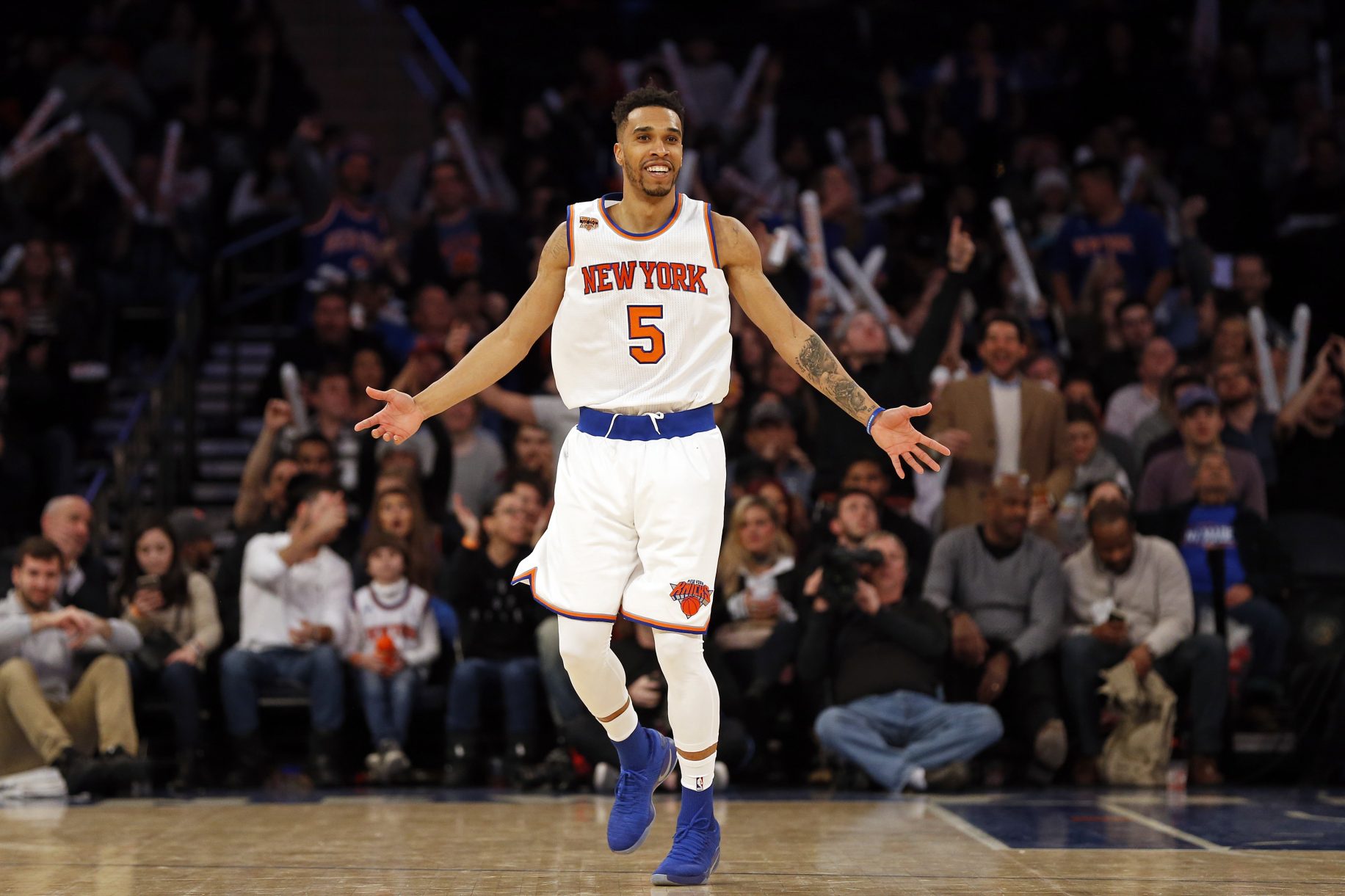 A further sign which points toward a rebuild is that New York is looking to move some of their veteran players either in order to obtain more draft choices or younger talent with potential.
Phil Jackson wants Carmelo Anthony off of the team and he has for some time now. Although his attempts to bully the 10-time All-Star out of the city were unsuccessful during the regular season he may have tipped Anthony over the edge. ESPN New York's Ian Begley reported shortly after the dismal season that Anthony was leaning towards waiving his no-trade clause. This was then followed by Jackson publicly demeaning and placing Anthony on the trade block.
Attempting to trade Anthony is not a knock on him. He is an elite scorer and his loyalty to such a dysfunctional team has ben phenomenal, but he is now 33-years-old and on the decline. Anthony does have ambitions of success, but his best chance of that lies outside of New York.
As much as Jackson wants Anthony out of New York he will not do for free. He is still considered a star by his peers and the asking price for such a commodity will be demanding. Anthony's reputation means that the Knicks will be able to acquire both picks for now and in the future, as well as additional players.
Moving Anthony would signify the end of an era and the change to a new direction which at this point is best for both parties.
In addition to dealing Anthony, Steve Kyler of Basketball Insiders has reported that the Knicks are open to dealing 31-year-old Courtney Lee. The former Western Kentucky star was arguably the most consistent player on the team last year and he performed up to what was expected of him. In saying this, Lee will not be a part of the Knicks future beyond only the next three years when his contract expires and in reality, the Knicks won't be in contention in that time.
Furthermore, aside from stating that Lee is available, Kyler made it clear that a trade centered around Courtney Lee for Detroit's 12th pick is 'very possible'. Pistons' general manager and head coach, Stan Van Gundy, coached Lee in his rookie year with the Orlando Magic and the two have had a strong relationship since which was a point Kyler made reference to.
Aside from Detroit possibly being interested in the '3&D' Lee, he would be a terrific pickup for a contending team or one on the brink of doing so. That would mean that Lee would fetch a late first round pick, a second rounder and the Knicks may also seek a young, unproven player.
Although he is not on the same level as Anthony or Lee, big man Kyle O'Quinn has seen his name featured in a fair few rumors during his tenure with the Knicks and he has drawn interest from around the league. O'Quinn had a career year this past year and he would be a ready to go the big man who could provide insurance to contending team which would again fetch a first round pick.
The Knicks seem to be set on moving their veteran players who have trade value. IN doing so, the Knicks would acquire and stockpile numerous draft picks, a bulk of which would be in the first round. This would go to show that the Knicks are intent on a proper rebuild using the proper method; the NBA Draft, which is the right path to be heading down.
Preliminary Free Agency Interest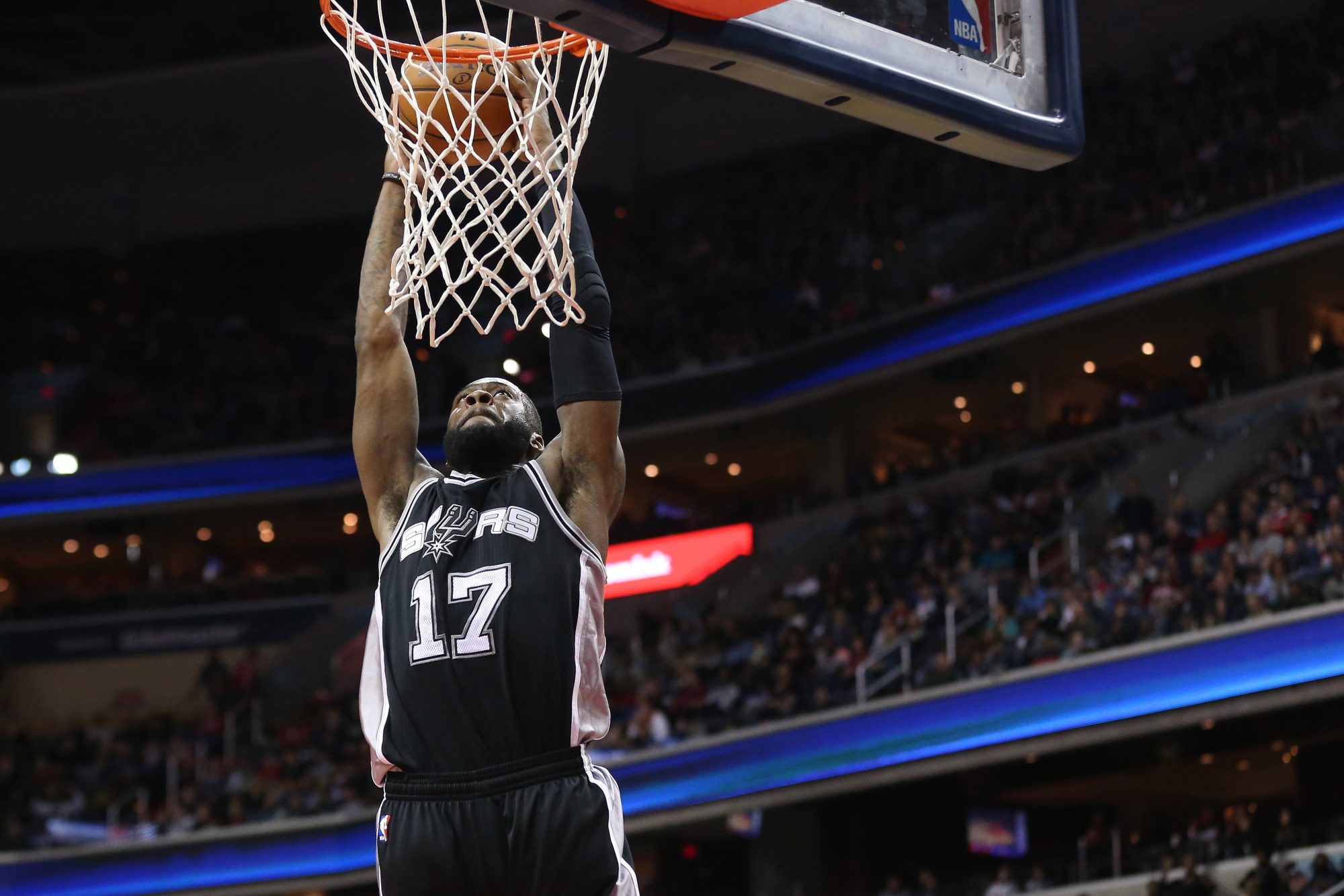 In recent years the Knicks have used free agency, for the most part, to secure what they think will be quick fixes or hole fillers. However, this may change in the coming months as the initial reports show that the Knicks no longer plan to throw their money at past prime player but rather invest in the younger, potential filled free agents.
Ian Begley of ESPN New York initially reported shortly after the season that the Knicks would make a play for Spurs' guard-forward Jonathan Simmons. His numbers from the past season mightn't blow you away but in the absence of MVP candidate Kawhi Leonard in the Western Conference Finals, the electric Simmons was simply phenomenal.
Frank Isola of the New York Daily News recently reported that according to league sources, the Knicks are expected to make a run at Oklahoma City forward Andre Roberson who at just 25 years of age is one of the elite perimeter defenders in the NBA. Yes, he does have his flaws but you can't ignore his ability on the defensive end of the floor which is outstanding.
[graphiq id="ldLbzus63cx" title="New York Knicks Franchise Playoff Seasons" width="600″ height="603″ url="https://sw.graphiq.com/w/ldLbzus63cx" frozen="true"]
Both of them are restricted but it does illustrate that the Knicks at least have a direction in mind.
The New York Knicks have been an embossment of a franchise for fifteen years and directionless for the best part of that time. However, the reports show that the Knicks are looking to rebuild and are taking the necessary steps to do so. The team may not be special nor will they make the playoffs but New York sports fans will be able to appreciate that there is a plan, they are building towards something and that there will be light at the end of the tunnel.