The Portland Trail Blazers would not benefit from a New York Knicks deal involving Carmelo Anthony. He simply does not fit. 
T
he New York Knicks are reportedly trying to acquire one of the Trail Blazer's three first-rounders in this year's draft. No names have been discussed so far, but many are holding out hope Carmelo Anthony to be dealt to Portland.
For this to happen Anthony would need to waive his no-trade clause. This is unlikely to happen, but this has not stopped people from pondering about a starting lineup featuring Damian Lillard, C.J. McCollum, Carmelo Anthony and Jusuf Nurkic.
Before getting to too enamored with this, just remember that Anthony is not a fit on the Blazers. This player-team match simply would not work out.
Portland already has two game-changing scoring options in Damian Lillard and C.J. McCollum. The backcourt of Lillard and McCollum combines for 50 points per game. Additionally, the two were able to help lead Portland to the eight best scoring offense in the NBA.
Needless to say, the Blazers do not need any more scoring help.
What this team does need is defense. Portland ranked near the bottom of the NBA in defensive rating, finishing 21st. This was not due to a lack of a rim protector.
Teams do not shoot well when attacking the rim against Portland. Portland defends the rim better than any other team in the league. On shots less than six feet, the Blazers hold their opponents to 55.6 percent, the lowest total in the NBA.
Portland's defensive struggles come down to having a starting lineup that struggles to defend the perimeter. Lillard has a defensive rating of 108.9 while his backcourt mate McCollum is slightly better with 108.3 defensive rating. Allen Crabbe, who signed a $75 million deal in the offseason to be Portland's defensive stopper, had the same defensive ratings as Lillard.
Unsurprisingly, teams were able to feast of Portland's poor perimeter defense. They allowed the fourth worst opponent three-point percentage in the NBA.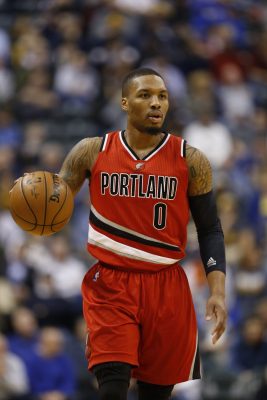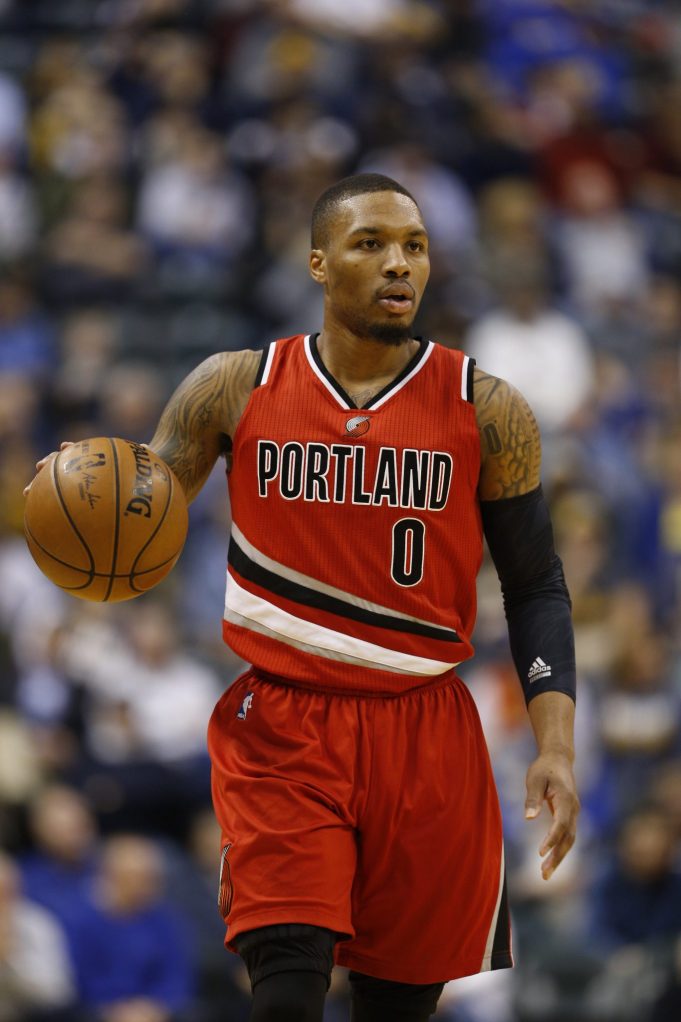 The Blazers' true potential could be reached with a "three and d" wing, not a one-dimensional player like Carmelo Anthony. Carmelo is not a communicator. He is not the type of player who is able to call out screens and keep with his man.
Would Anthony add a fun scoring option to the Blazers? Sure, after all, adding somebody who shoots 43 percent on three-point catch and shoots to an already great three-point shooting team would be fun to watch. However, this team will be stuck in the bottom of the Western Conference standings if they do not improve their defense on the perimeter. Portland's backcourt is too talented offensively to break up, so the only way to improve their weak defense is to sign a small forward who can mitigate their defensive struggles.
Not only would this not be a fit from a basketball standpoint, but it severely hurts Portland in another way.
Nobody seems to mention Carmelo Anthony's trade kicker when talking about a possible trade. The reality of the situation is Carmelo Anthony's contract balloons to over 30 million dollars if traded.
C.J. McCollum's will be making more than $23 million dollars next season after signing an extension last year. Lillard is in the first year of his $140 million dollar deal. Oh, and the Blazers will be looking to extend Jusuf Nurkic to a deal as soon as possible.
On top of this, Portland just gave Evan Turner $70 million dollars in one of the worst deals of last year's offseason.
[graphiq id="g9n6Wlzrenz" title="New York Knicks Profile" width="600″ height="1000″ url="https://sw.graphiq.com/w/g9n6Wlzrenz" frozen="true"]
The Knicks are unlikely to want to take Turner's longterm deal and the Blazers need all the cap space they can get right now.
For now, a Carmelo Anthony deal just does not make sense for the team that resides in the Moda Center. It may crush Knick fans hearts, but they might have to look elsewhere to unload Carmelo Anthony. The Knicks will still be able to work with Portland to acquire one of the Blazers' three first round picks, it just will not be involving Carmelo Anthony. If you were hoping to see Anthony in red, white and black next season, you can make it happen in NBA 2K17.