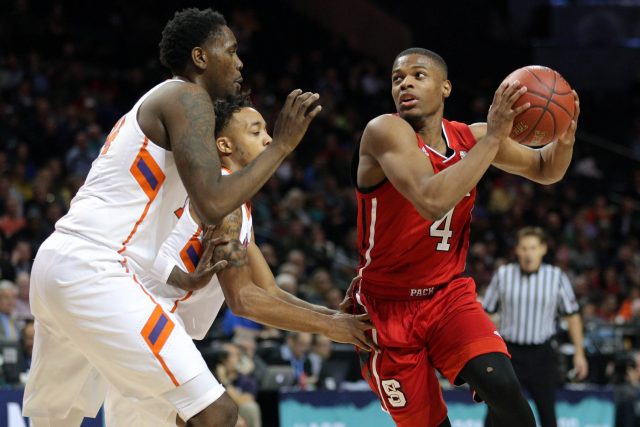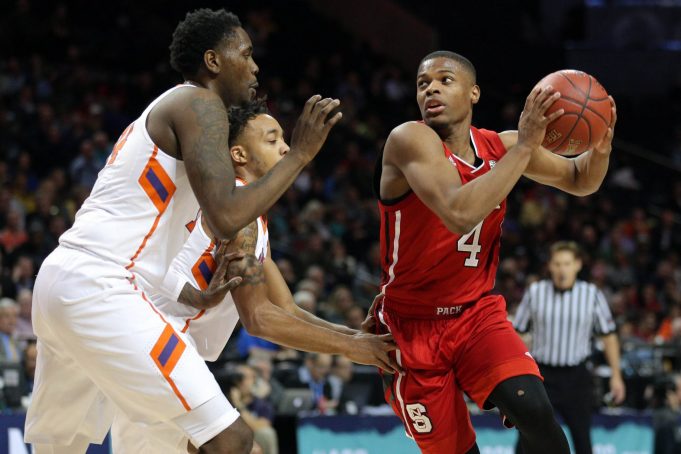 Now that the draft lottery is over, the New York Knicks know exactly where they will picking in this year's draft: Eighth overall.
Each week, Matt Castillo will be profiling a draft prospect that the New York Knicks could select. The first player that is featured is Dennis Smith Jr. from North Carolina State University.
Smith tore his ACL during his Senior Year of High School, causing him to miss the entire season. He showed no affects from the injury during his freshman year at NC State. His numbers were quite impressive, scoring 18.1 points per game while dishing out 6.2 assists. He is someone who is explosive in the open court and is a creative finisher.
The Knicks could use someone that is a fast break threat, coming in at 24th in the league last year in fast break points. They only scored 10.9 fast break points per contest.
Smith does have the tendency to over dribble and hold on to the ball too long. That's something the Knicks already see with Carmelo Anthony. Sometimes, Smith does force up shots and tries to do a little too much.
Defensively, Smith needs to improve as he struggles as an on ball defender. But, he does show some signs that he can be a good defender, possessing quick feet and good anticipation skills. Scouts say he does need to became a more vocal leader on the floor. At times, he will display bad body language.
Smith displays a skill set that could make him a star at the NBA level. The Knicks are in the hunt for a point guard and he could fit the bill of what the Knicks are looking for.
For more of a scouting report on Smith, Watch the video.