Rumors have been flying around the NBA, but Phil Jackson and the New York Knicks actually acquire another first-round pick in the NBA Draft? 
A
side from having their own pick,
Phil Jackson
and company have expressed their interest in obtaining another first round pick.
The New York Knicks currently hold their own pick witch is eighth overall but they have aspirations of acquiring another. However, in such a talented class, a first round pick will carry a high asking price, quite possibly steeper than in years gone by.
The first question to be answered is, though, why do the Knicks want an additional firs round pick? It is quite simple and it is the reason most people would think of first; the Knicks are in a rebuilding phase so therefore you would go young and stockpile as much youthful talent as you possibly could.
The Knicks would likely use the secondary pick, if they obtain it, to select North Carolina's Justin Jackson, Purdue's Caleb Swanigan or Louisville's Donavon Mitchell. New York reportedly have interest in all three prospects. The Knicks have already worked out Swanigan and scheduled a workout with Jackson but nothing has been finalised with Mitchell.
So, to the point, how can the Knicks acquire a secondary first round pick?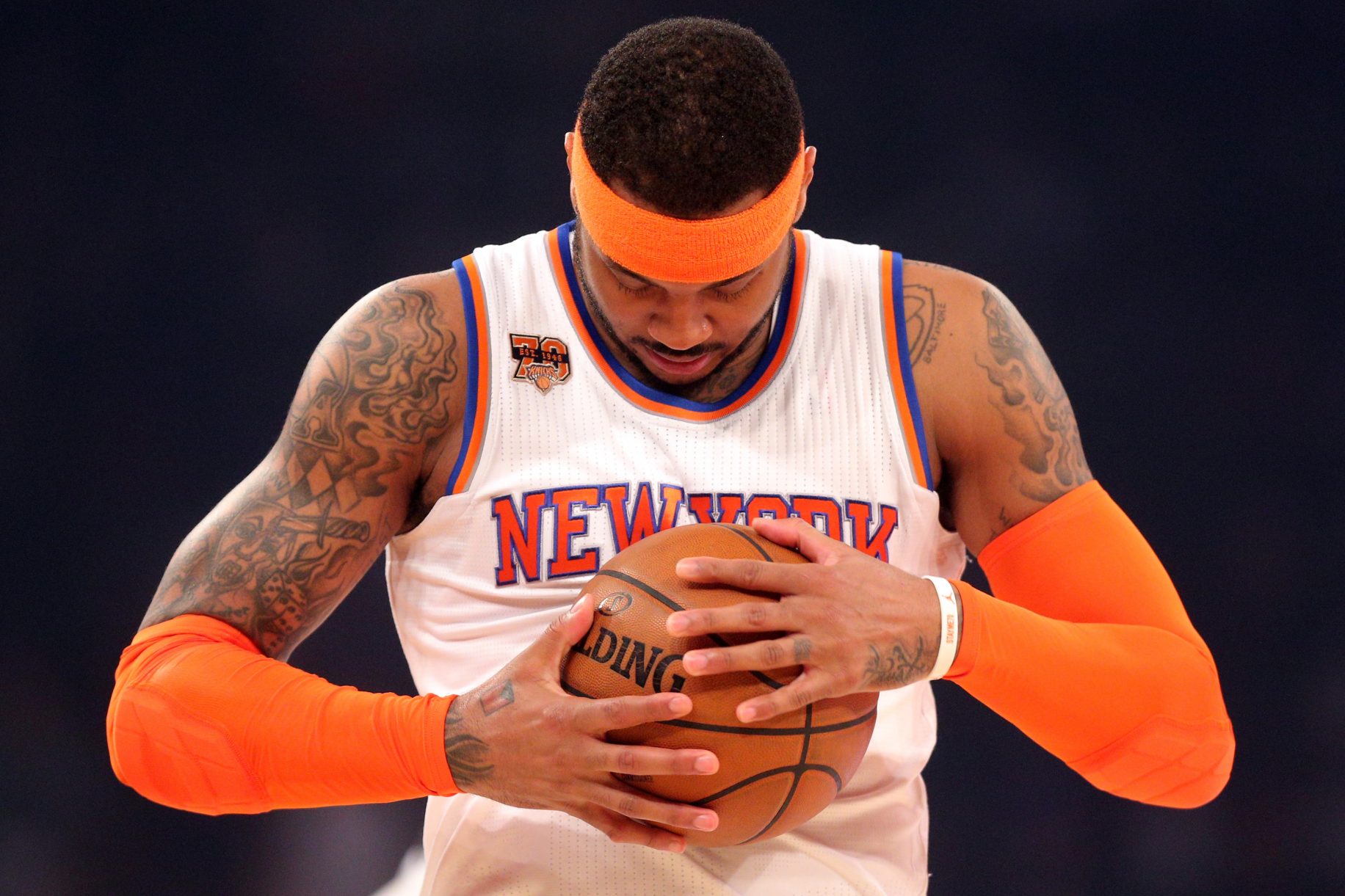 Phil Jackson announced to the media that he think Carmelo Anthony would be better off elsewhere and reports early in the offseason showed that Anthony was seriously considering waiving his no-trade clause at the deadline due to Jackson's subliminal media bullying. Further to this ESPN New York reported in late April that Anthony was open to and considering a trade out of New York.
This now means the old argument of "Melo has a no-trade clause, he's not leaving, duh" is obsolete, meaning that a trade is indeed possible, and in the eyes of NBA insiders, likely.
Anthony is still considered a star player by most and he will fetch you assets but the return might not be of equal value. 70 cents to the dollar would be a fair term to use in this situation. Jackson wants Anthony out of New York but he will not part ways for free. His asking price will be high.
The issue is that Anthony would likely only fetch late first rounders as he would prefer to join a contending team, or one on the bubble. Nonetheless, first rounders are first rounders. Another hurdle in trading Anthony to a contender is his 27 million dollar salary which means the Knicks may have to take on older players with sizeable contracts to move Anthony.
However, here a few possible scenarios, though unlikely:
Blazers Big Three
New York Knicks receive: Evan Turner, Meyers Leonard, 20th pick, 26th pick
Portland TrailBlazers receive: Carmelo Anthony, Kyle O'Quinn, 44th pick, 58th pick
Utah's Sustainable Stretch Four
New York Knicks receive: Derrick Favors, Alec Burks, 24th Pick, 30th Pick
Utah Jazz Receive: Carmelo Anthony, Kyle O'Quinn, 44th Pick, 58th Pick
Move the Expendable Kyle O'Quinn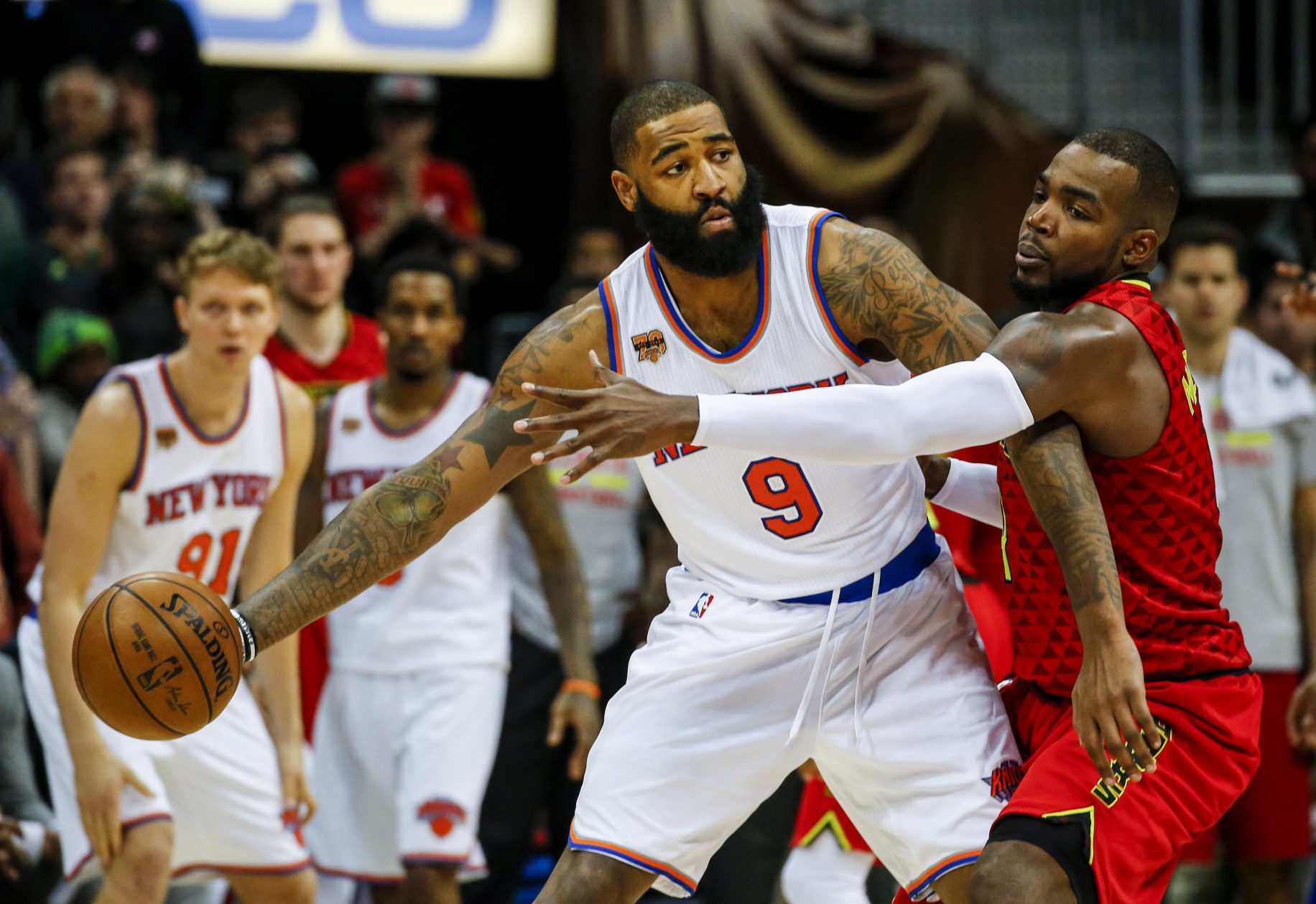 Kyle O'Quinn's second season in New York was a lot like his first; he started the season in the rotation but before long his minutes fluctuated and soon enough he was barely seeing the floor. The only difference is though that this past season it was due to the stellar play of Knicks' rookie Willy Hernangomez. That is why O'Quinn is expendable.
O'Quinn's value mightn't be overly high but in terms of being a hole filler for a contender he carries more value than waiting close to three years for a collegiate player to develop. The former second round pick showed last season that he has the ability to step in and contribute and also that he is always ready when his name is called which is exactly what a contending team would look for as an insurance policy.
Here are some possible trades:
Spurs' Big Body Insurance 
New York Knicks receive: 29th Pick
San Antonio Spurs: Kyle O'Quinn, 44th Pick
Hawks' Bench Consistency
New York Knicks receive: 31st Pick, DeAndre Bembry
Atlanta Hawks receive: Kyle O'Quinn, 58th Pick
Gobert's Secondary 
New York Knicks receive: 24th Pick
Utah Jazz receive: Kyle O'Quinn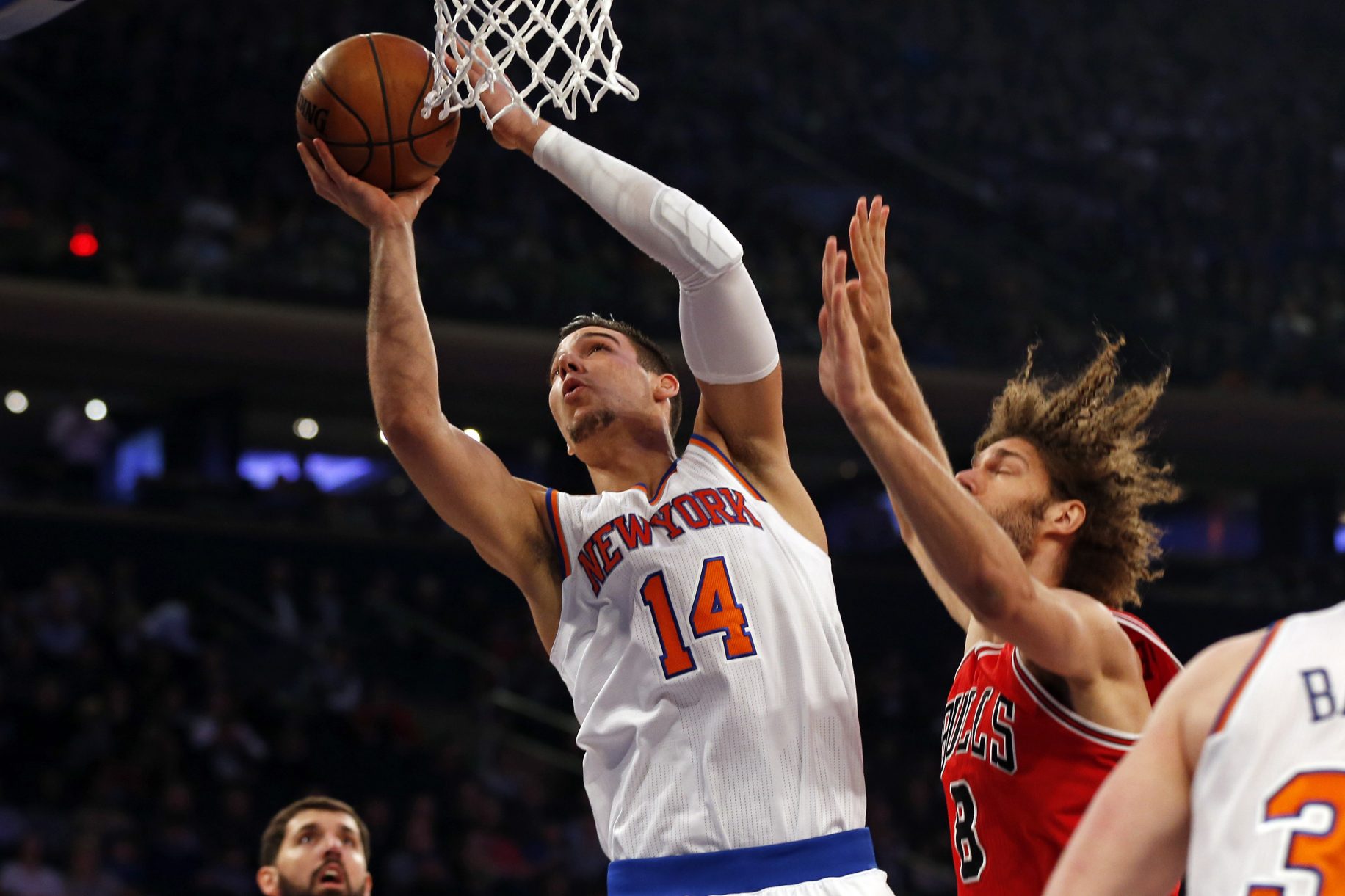 Willy Hernangomez was the brightest light in a dark season for the Knicks this past year. The Spaniard finished with averages of 8.2 points per game and 7.2 rebounds per game while shooting 54 percent from the filed in just 18.2 minutes per night. Hernangomez also finished the year with 11 double-doubles which led all rookies. The Knicks are very high in Hernangomez and to even entice Phil Jackson into trading him opposing general managers would have to offer plenty in exchange for him.
Here is a possible scenario:
Kings-Knicks Flyer
New York Knicks receive: 5th Pick, 10th Pick, Skal Labissiere OR Less Favourable of two 2018 First Rounders
Sacramento Kings receive: Willy Hernangomez, 8th pick
The 2017 NBA DraftClass is being touted as possibly the best since the star-studded class of 2003. Therefore the asking price for a first round pick will be incredibly high and the Knicks may have to take some risks and part ways with players they didn't intend to. Reports are swirling and plenty of activity is predicted on draft night. June 22nd will be a good one.