In the 21st century, New York Knicks fans have become accustomed to seeing ex-players in the playoffs, contributing for another team. Since misery loves company, let's dive into the top five former Knicks in this year's playoffs.
A
s the finals begin this week, ex-Knicks like 
Derrick Williams
,
Channing Frye
,
Iman Shumpert
 and
J.R. Smith
will play for the chance to be called NBA Champions. Knicks fans are used to watching our castaways have a chance to play in the playoffs, and it always stings.
In all honesty, I'd rather drag my legs through broken glass than watch Raymond Felton and Jose Calderon dribble and shoot in the playoffs. It's not so much that we want these players back, it's a combination of emotions. Maybe it's that we got nothing back for them in a trade, or that we missed out on their potential. Maybe the player underperformed with the Knicks yet is now playing important games in May/June.
In total, there were 19 players that played in this year's playoffs that once dawned the orange and blue in their careers or were drafted by the Knicks. Here is a list of the top five.
5. Tim Hardaway Jr. 
Tim Hardaway Jr.'s Knicks career was brief and his production was inconsistent. At times, he could wow fans with his athleticism and three-point shooting, yet other times he could be invisible on the court and his defense always left something to be desired. During a good part of this season, Hardaway Jr. found himself in the starting line-up for the Hawks as a major contributor and was the third leading scorer behind Paul Millsap and Dennis Schroeder.
In this year's playoffs, Hardaway Jr. struggled early to find his shooting stroke, and the Hawks found themselves down two games in the series. However, in game four, Hardaway Jr. shot 50% from the field and poured in 15 points on the way to an 111-101 win for the Hawks. Hardaway Jr. continued to score in double digits in the remaining games, yet it was not enough, as the Wizards closed out the Hawks in six games.
4. Jamal Crawford
12.6 PTS
.450 eFG%
28.0 MPG
Jamal Crawford has played 16 years in the NBA (Let that sink in for a second). At the age of 36, he can still produce a jaw-dropping ESPN caliber highlight. Crawford was somewhat of a fan-favorite during the Isaiah Thomas years. A prolific scorer, who was not known for his defense, played four-plus seasons for the Knicks before being traded to the Warriors in 2008.
This year, the Clippers were ousted during the first round of playoffs in a seven game series versus the Jazz. Yet in four out of seven games, Crawford scored in double figures, including an impressive 25 point performance on 9-13 shooting during game four. Neither Crawford nor Chris Paul could reverse the Clippers curse which annually manifests itself in untimely injuries.
The two-time sixth man of the year award winner will have to wait until next year for another shot at a title.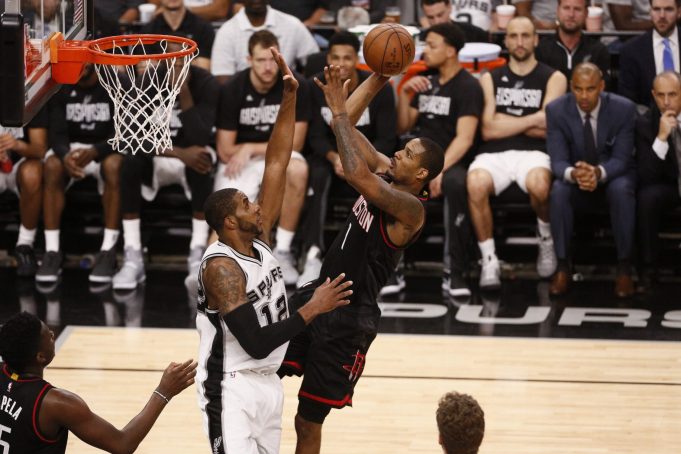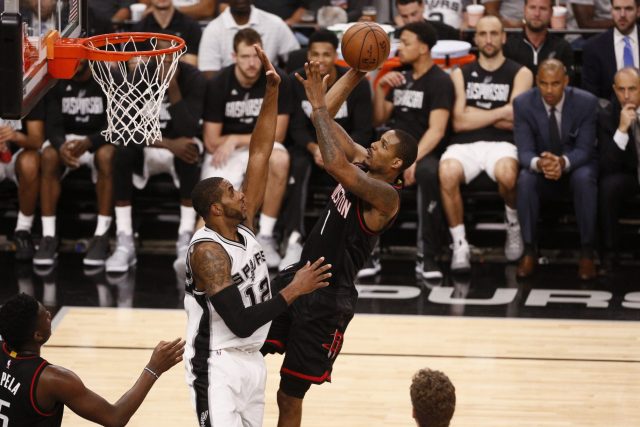 3. Trevor Ariza
10.7 PTS
5.1 TRB
.541 eFG%
.572 TS%
Trevor Ariza was drafted by the Knicks in 2004. His claim to fame with the orange and blue is that he was included in the trade that brought Steve Francis to New York. Ariza, to his credit, went on to be a solid starter in the NBA.
In this year's playoffs, he's continued to showcase his strengths such as three-point shooting and defense. Ariza shot over 50% from three point range four times in the playoffs, and twice against the Spurs. Ariza also posted a respectable defensive box plus/minus score of 2.0, which is higher than players like, Avery Bradley, Klay Thompson, Mike Conley, and Damian Lillard.
2. Zach Randolph
13.2 PTS
8.2 TRB
.450 TS%
"Z-Bo"! Knicks fans will remember Zach Randolph as the other half of a failed front-court pairing with Eddy Curry. However, with the Grizzlies, Randolph revived his career and spent several seasons battling the major powerhouses in the western conference playoffs.
This year, Randolph started four of the six games against the Spurs and played close to 32 minutes per game. Randolph's best performance came during game 3 when Randolph started and scored 21 points and grabbed 8 rebounds in a Grizzlies win, their first of the series. Randolph also had three double-doubles in points and rebounds.
1. Robin Lopez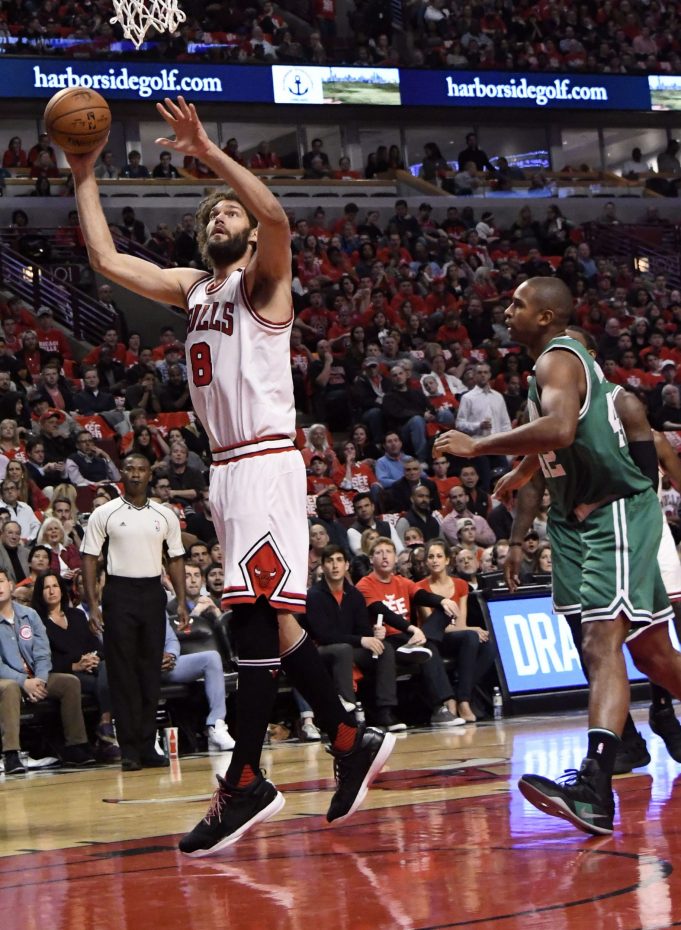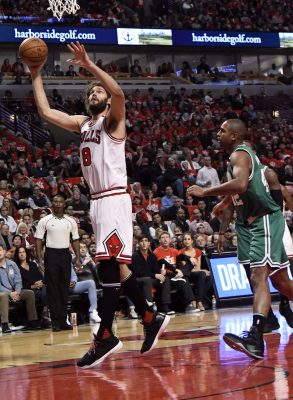 12.7 PTS
7.2 TRB
23.6 PER
Robin Lopez was the perfect compliment to Kristaps Porzingis. He is defensive minded, plays hard, and is an above average rebounder. Because of this, it's no surprise that Knicks fans were somewhat disappointed when the Knicks included him in the trade for Derrick Rose. Although Lopez played just one series, he had a huge impact. Lopez shot over 60% from the field in four out of six games and scored in double figures in five out six games.
Knicks fans will remember that Lopez always worked hard in the paint and this was on display during the bull series versus the Celtics. Lopez actually averaged more offensive rebounds per game than defensive rebounds. He is also that chippy type of player that you want on your team when going into battle. Lopez actually tried to untie Jae Crowder's show after a made shot. Classic!
The truth is, most Knick fans are not as bitter as they seem. Most people will wish these players success unless they come to the garden. But it is hard to watch these players in the postseason when you're a fan of a franchise that has been past the first round once in the last sixteen years. Here's to NBA draft in June and the promise of another young stud to pair with Porzingis in October.