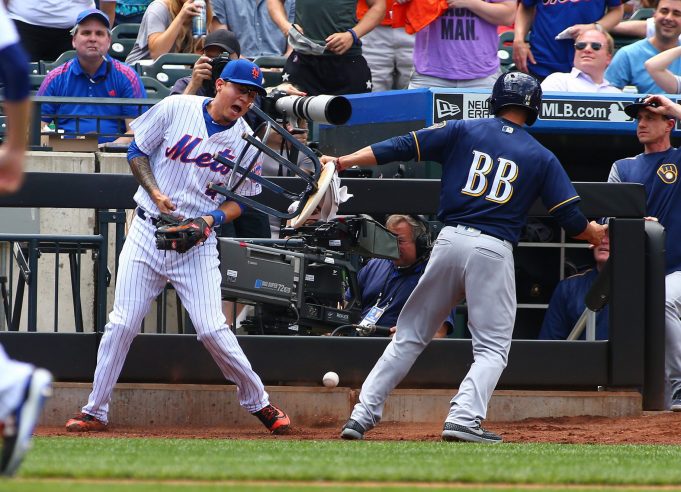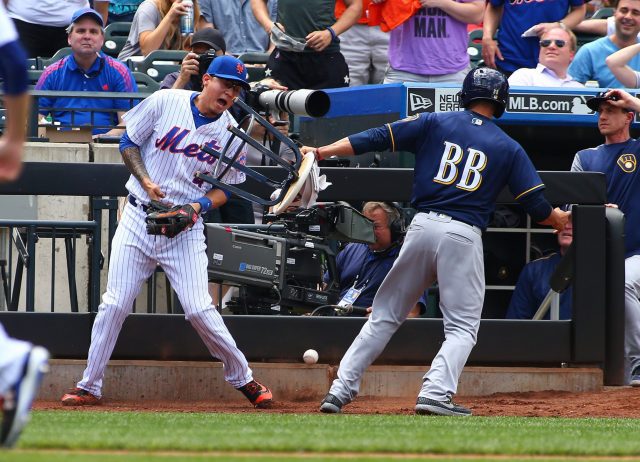 The Milwaukee Brewers bat boy runs into New York Mets IF Wilmer Flores during foul pop-up which ultimately leads to Terry Collins' ejection. 
Can anything go right for the New York Mets? The Mets have had lots of bad luck with injuries and their mascot Mr. Met gave fans the middle finger. Now a bat boy has interfered with one of their fielders Wilmer Flores.
The incident happened during the fourth inning of Thursday's game against the Milwaukee Brewers that eventually ended in a 2-1 loss. Eric Sogard hit a foul pop-up and Flores ran over to catch it.
The Brews batboy (who technically works for the Mets), who was trying to retreat to the dugout, ran into him.
The umpires originally called interference but reversed the call because the interference wasn't intentional, according to Craig Calcaterra of NBC Sports.
A Brewers ballboy and Wilmer Flores get tangled up, leading to this oddity. https://t.co/D6uqDyoW3q pic.twitter.com/4Y4YovUze6

— Cut4 (@Cut4) June 1, 2017
Mets manager Terry Collins didn't like the call and probably had a few choice word for the umpires as he argued the call. He ended up being ejected from the game. Luckily for the Mets the next play was a double play.
Flores and the bat boy weren't injured on the play. Flores probably hates bat boys now.