With the New York Knicks reportedly in pursuit of another first round pick in this year's draft, could forward Carmelo Anthony be used as trade bait?
W
ith the NBA Draft now a little under a month away, what the New York Knicks precisely want to do is still a bit of an unknown. While there's a clear hole to fill at the point guard position, the Knicks could also opt to beef up their frontline. According to
According to Steve Kyler, the Knicks have interest in drafting Florida State forward Jonathan Issac and trading for Timberwolves' point guard Ricky Rubio. The Knicks though, are also said to have interest in acquiring another first rounder, to potentially draft UNC forward Justin Jackson. Could they use Carmelo Anthony to acquire that pick?
When the clock strikes midnight after the NBA Finals, the New York Knicks have their sights set on finding Anthony a new home. However, despite rumors swirling about him heading out west to play with the Los Angeles Clippers, could the Knicks ship Anthony to a team drafting in the late stages of the lottery to acquire that extra first rounder they so desperately crave?
Could the Miami Heat be a trade partner?
While they did miss the playoffs last year, the Heat endured a resurgent second half, where they recorded the best record in the association. After starting the year an abysmal 11-30, the Heat went 30-11 in the second half odd the season – the best record in the NBA in that timespan. Thanks to shooting guard Dion Waiters' breakout year, as well as the presence of veterans Goran Dragic and Hassan Whiteside, the Heat were able to play at a high level in the second half of the year. Their second half wonders could very well make them an attractive destination this offseason. However, despite them being a potential draw this summer, could the Heat opt to insure they get an upgrade by trading for Anthony?
Their second half wonders could very well make them an attractive destination this offseason. However, despite them being a potential draw this summer, could the Heat opt to insure they get an upgrade by trading for Anthony?
In a potential deal, the Heat could trade their first rounder (14) and swingman Justice Winslow for Anthony. Such a deal gives the Heat another go-to scoring option and one who would permanently replace Chris Bosh (who they recently parted ways with after his health issues in year's past). The biggest issue in any Anthony deal though is, of course, his no-trade clause and trade kicker. That clause allows Anthony to veto any deal he's involved in, whereas the kicker forces any team that acquires him to pay him a tad bit more for the remainder of his contract. However, the Heat may pan out to be the best landing spot for Anthony — which could push Anthony to South Beach.
While the Clippers are an intriguing destination for him, given the presence of his pal Chris Paul, that draw could be disintegrating. With Paul rumored to have mutual interest with the San San Antonio Spurs, Anthony may not have the opportunity to team up with him out west. Another team who the Knicks have discussed a deal with is the Cleveland Cavaliers, however, given them reaching the NBA Finals for the third consecutive season and Kevin Love playing some of the best basketball of his career, they'd likely opt to not make such a deal. The Boston Celtics are another team who the Knicks have discussed a deal with, but it's unclear if Anthony would allow himself to be traded to Beantown. With all that in mind, the Heat could be a very good landing spot for Anthony.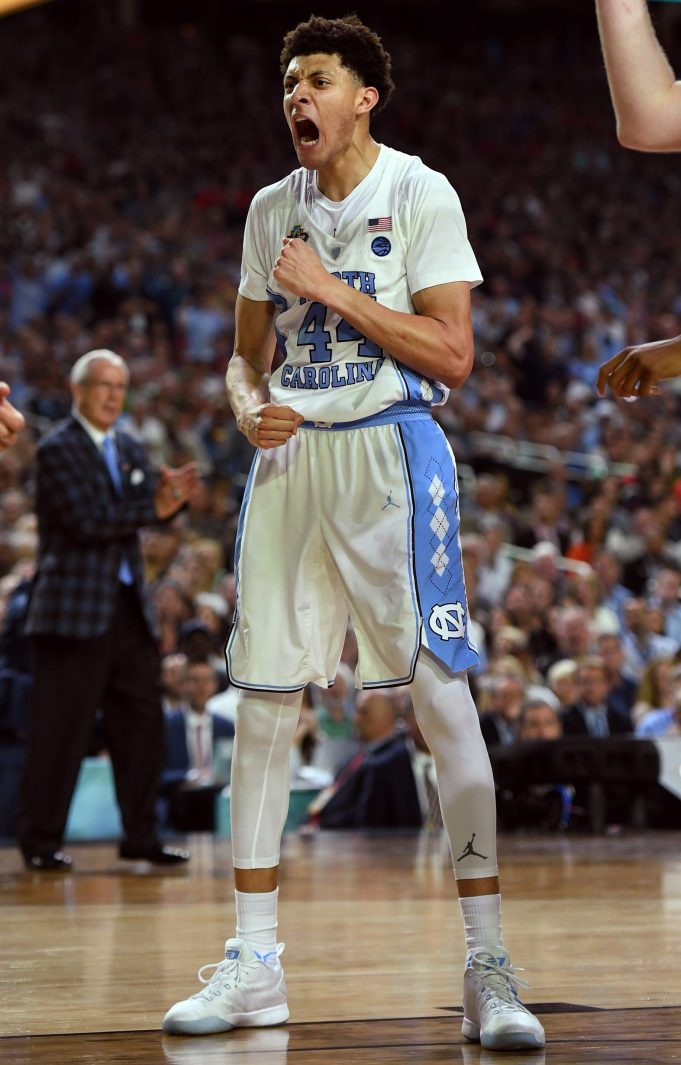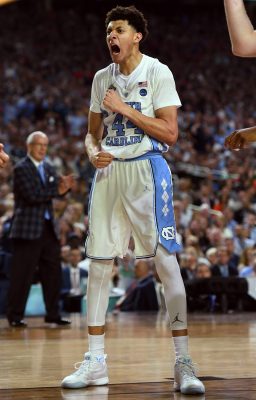 On the Heat, Anthony could come right in and start at the four next to Whiteside. Such a pairing could be reminiscent of Anthony's pairing with Tyson Chandler back in 2013, in which he thrived off the defensive backbone that was Chandler.
On the other hand, the Knicks would be getting back essentially what they want for Anthony.
With the 14th pick, the Knicks could put themselves in position to draft Jackson, who're they're fond off given his two-way play. Jackson has helped build up that notion by averaging 18.3 points over game and serving as a gnat on the defensive end. As a result of that two-way play, the Knicks are looking to make a move to draft him, to potentially replace Anthony. However, if going into training camp, the Knicks feel Jackson isn't quite ready to start, they could put Winslow in his place — who has a lot to prove.
After a solid rookie campaign, Winslow was granted a golden opportunity to breakout last season with Dwayne Wade heading to the Windy City. However, he didn't take full advantage of his departure, as was also dealt a crushing blow.
Averaging just 10.9 points per game in 34.7 minutes per game, Winslow failed to advance his game and become a go-to scoring option. Winslow, though, underwent surgery on a turn labrum which ended his season early. Appearing in just 18 games due to injury, he was unable to showcase what he could do. Regardless though, in the time he did appear on the court, he dissappointed. Going into next season he'll have a lot to prove, but given the likelihood of a rebuild transpiring, the Knicks can roll the dice on Winslow bouncing back.
While Anthony's future is unknown at the moment, the Knicks could very well decide his fate on draft night, by using him to acquire another first round pick; doing so could allow them to draft Jackson.