For the New York Knicks, the sum of their parts is greater than the team's whole. Does this include captain Carmelo Anthony?
W
ith the offseason approaching, the New York Knicks will be looking to upgrade a roster that went 31-51 last season. New York has talented pieces, but they will be better off shopping most these pieces for the long-term benefit of the franchise.
Here are the names most likely on the move this offseason: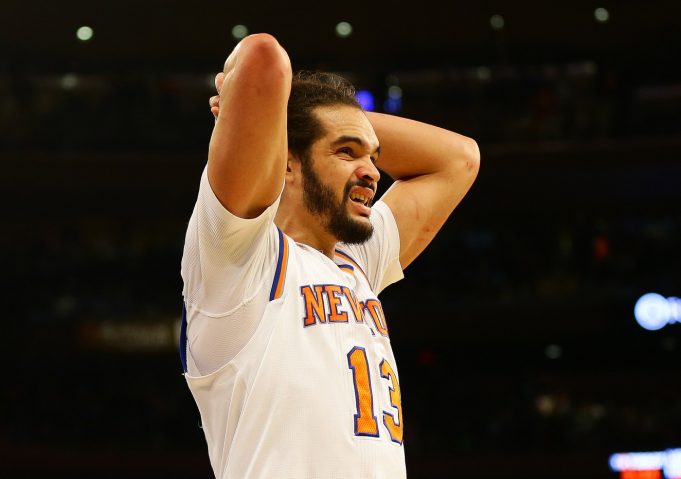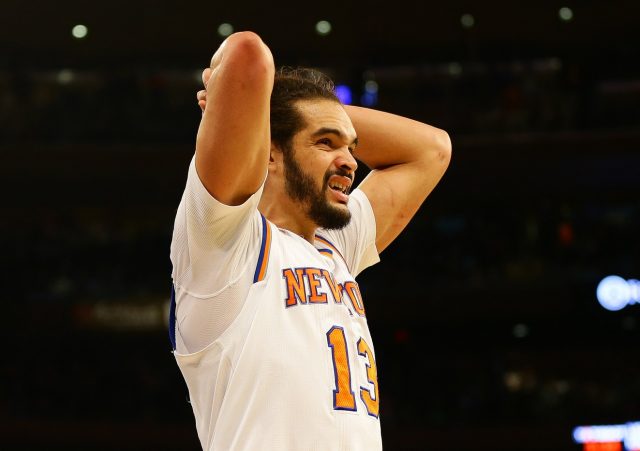 The least likely of the bunch to be moved, the Knicks will be in a bind finding a team that would take the former Defensive Player of the Year. No team is going to want a 32-year-old who can't see the court and commands a high salary … unless the Knicks sweeten the pot.
Would the New York Knicks add a first rounder, possibly protected, to get rid of Noah's salary? Even more so, would a team be willing to accept Noah's deal even with a pick.
This seems to be the least likely of the moves to happen, but it is not completely out of the realm of possibility.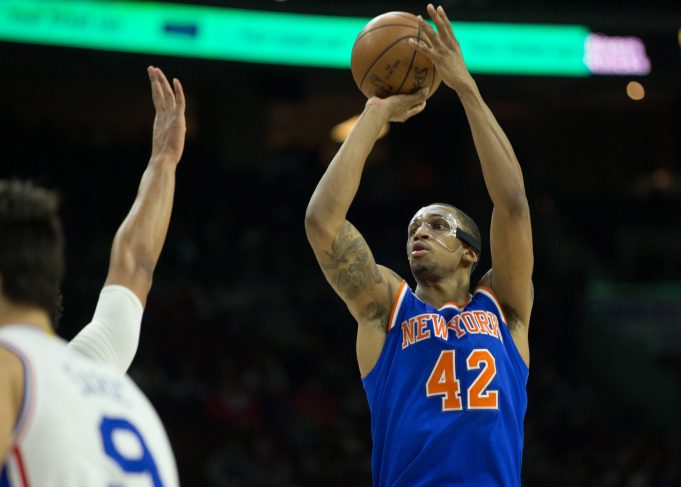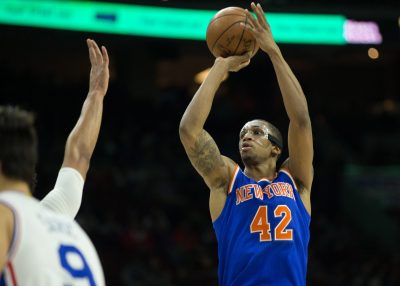 Lance Thomas, after a surprising season which netted him a $28 million deal, managed to stay healthy for only 46 games. Despite a disappointing season, Thomas shot a career best 45 percent from three point range.
It's fair to question whether or not Thomas' "three and d" reputation was unfairly bestowed on him after one season with New York, but it is hard to come by these types of players at a reasonable price.
Add the fact that Thomas is under control for another three seasons and Thomas makes a perfect low risk target for teams needing a wing.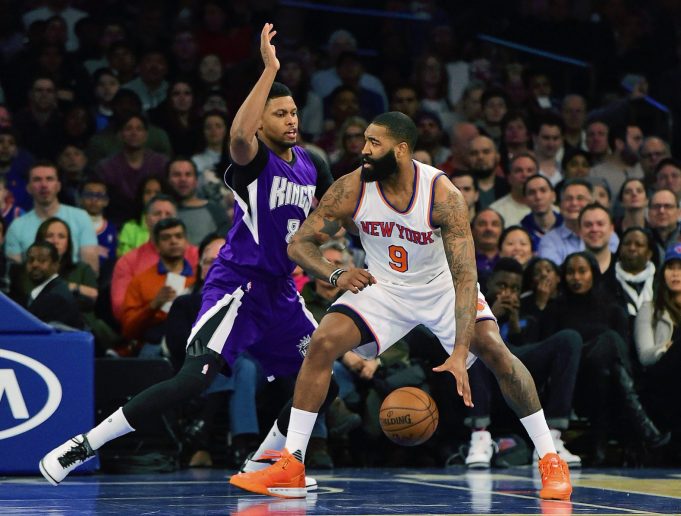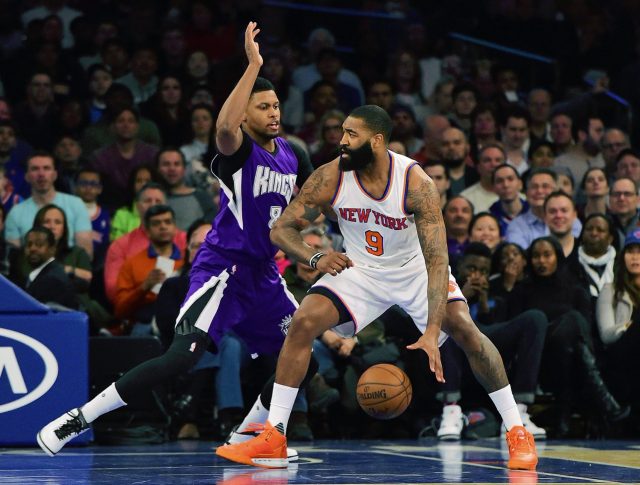 Who led the New York Knicks in Player Efficiency Rating? None other than 6-foot-10-inch forward/center from Jamaica, Queens.
Kyle O'Quinn might just be the most moveable piece the Knicks have. The biggest mistake New York made was not moving O'Quinn before the trade deadline, as his value was at an all time high. At this point in his career, everybody knows what kind of player O'Quinn is.
A skilled rebounder, an above average mid-range jumper, and a talented passer who sometimes plays as if the game is too fast for him to process. The deal O'Quinn signed in 2015 will essentially be a one-year deal next season, as he can opt out in 2018.
Even so, it will be tough for a team to sign a big man as talented as O'Quinn for $4 million in today's NBA free agency market.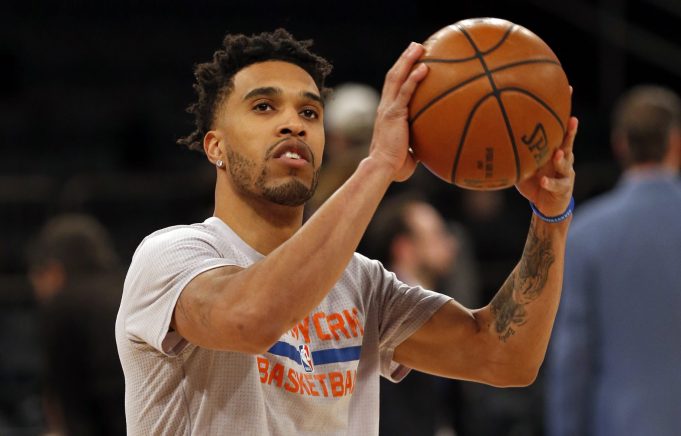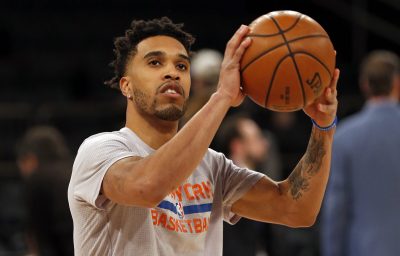 Look around the NBA. Teams are going to need to acquire starting caliber wings.
The Los Angeles Clippers could see starting guard JJ Redick depart in free agency. The Memphis Grizzlies could see defensive star Tony Allen wearing another jersey after free agency is over. Gordon Hayward could conceivably leave Utah and force the organization to move Rodney Hood to the three spot.
There are many top tier teams who will be in need of Lee's services. With the Knicks looking to rebuild, a late first round pick for Lee sounds like a logical move for New York.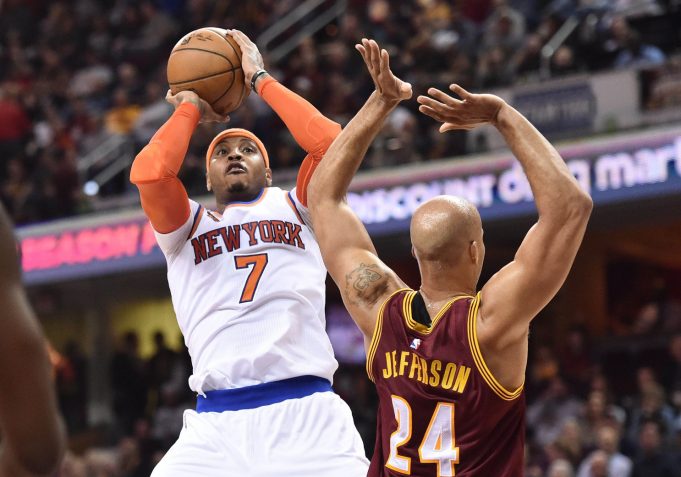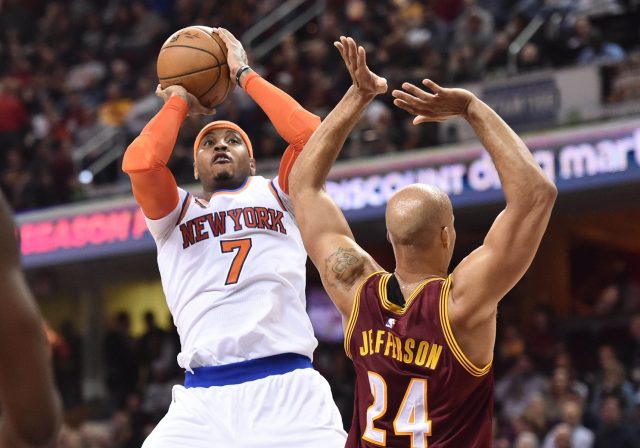 It just seems inevitable at this point. Phil Jackson has made it clear recently that he believes a divorce between Carmelo Anthony and the Knicks will benefit all parties. Anthony can go ring chasing and the Knicks can let Porzingis lead the franchise for the foreseeable future.
The only obstacle here is Anthony's no trade clause. With the way Jackson has treated Anthony during his tenure in New York, Anthony would be wise to waive this clause in order to free himself from the former coaching great turned failed executive.
Teams no longer view Anthony as a franchise player in the NBA, and for good reason. His scoring has dipped as well as his efficiency, but Anthony still holds value as a secondary scoring option.