Michael Conforto is near the top of the majors in many statistical categories — so why do the New York Mets still have him leading off?
T
he
New York Mets
have a budding star in
Michael Conforto
, but they continue to deploy their best offensive player at the top of the batting order.
While he has hit exceptionally well in the one hole, the Mets have to realize that batting Conforto third would be best for the offense, even when Yoenis Cespedes returns from his disabled list stint in the very near future.
There's a thought among certain fans in the baseball world that batting one of your team's better hitters first allows them to accumulate more plate appearances over the course of an entire season.
This has clearly become a true fact that is backed by statistical studies conducted by sabermetric statistician Bill James. On his website, James discusses the matter and points out that a batter who hits first in the lineup, will on average compile 35 more plate appearances than the third place hitter over the course of a season.
However, when James dug deeper into this, he found that the third hitter in the lineup will, on average, collect 92 more plate appearances with men on base.
These statistical analyses are conducted as a generality and are not player specific, but they do shed light on the average value advantage gained by batting your best hitter third.
When dissecting Conforto's numbers from this season, one number jumps off the page — his home runs. The 24-year-old left fielder has hit 13 homers so far this year, but only two of them have come with men-on-base.
It doesn't take a sabermetrician to realize that is an absolute waste of talent and productivity.
For reference, Jay Bruce has most of his plate appearances batting in the third spot this season, and he has hit 6 of his 11 home runs with men on base.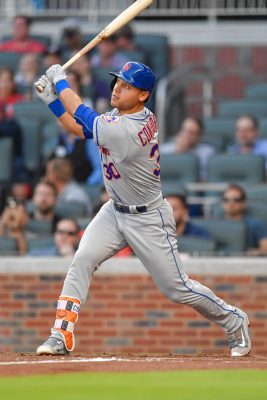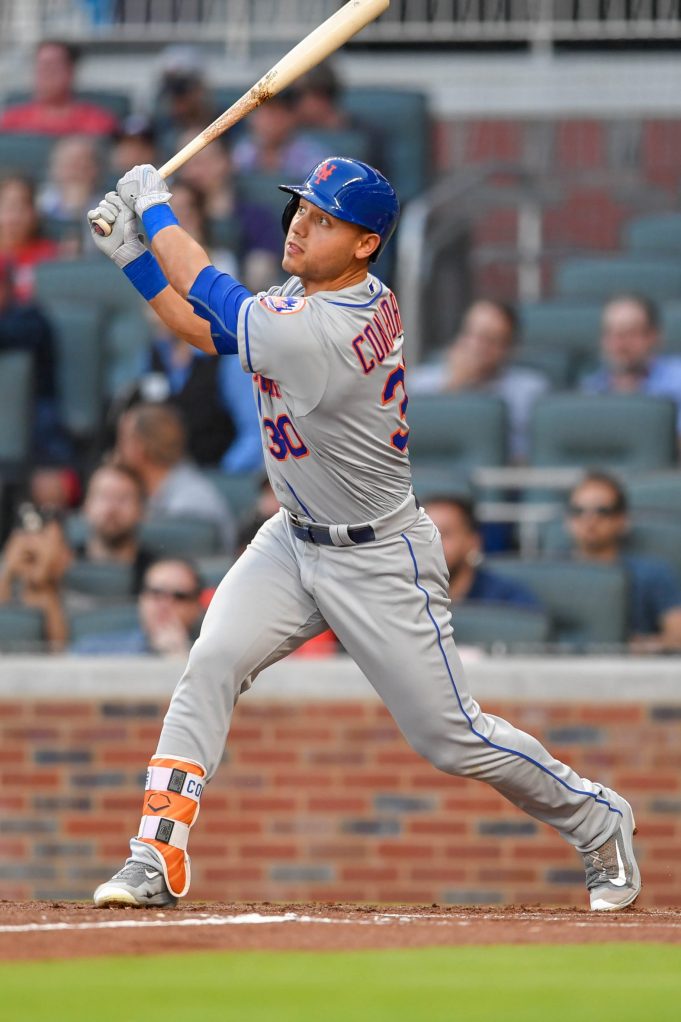 This has led to Bruce compiling 25 RBIs with men-on-base compared to just five without. To prove things further, just analyze Cespedes' numbers from the three spot last year where he had almost 400 plate appearances.
Yo hit 16 of his 31 long balls last year with men-on-base, ultimately collecting him 71 RBIs as opposed to the 15 from his solo shots.
Bruce and Cespedes together help prove that batting in the third spot of the lineup will provide the team's offense with more value from an individual's production.
Not only should Conforto be hitting third everyday currently, he needs to continue batting from the three spot even when Cespedes makes his triumphant return.
It's obvious that Conforto is a different hitter than he was in 2015 when he broke onto the scene. At that time, Conforto was hitting .214 against left handers, and in 2016, he hit a paltry .104 in the same situation.
Now in 2017, he has hit .278 with three home runs in just 18 at-bats. Another glaring statistic is his increase from 39 percent last year to 45 percent this season in hard hit percentage.
His opposite field percentage has also increased this year, and, in turn, he is currently batting .625 when he hits the ball to the opposite field.
These statistical increases help display his progression as a hitter so far in 2017. His struggles last year were due to a lack of plate discipline which led to Conforto often being "pull happy."
With the strides he has made at the plate through the first two months of this year, it's clear Conforto is now the team's best hitter and should be penciled into the lineup card in the three spot every day.