The New York Mets are underperforming, and many have attributed this to injuries, but there's too much talent on the roster to keep losing.
T
he
New York Mets
are officially in free fall after a 5-4 loss to the Arizona Diamondbacks, bringing them to a six-game losing streak. With postseason expectations set in spring training, the team looks more likely to lose 90 games at this point than finish above .500.
With this type of underachievement, the fans, media and even the organization can look to place the blame on someone or something. Recently, the narrative seems to be centered around the Mets' loss of a few of their best players to injury.
However, this should not be considered a viable excuse for this team to lean on moving forward — here's why.
Yes, losing ace Noah Syndergaard until after the All-Star break is an unexpected blow that no one could've possibly been prepared for.
With the Mets starting depth, it would seem they would be well equipped to deal with losing Thor. Even without Steven Matz and Seth Lugo, the Mets still sport a starting rotation with All-Stars Jacob deGrom and Matt Harvey, along with last year's standout Robert Gsellman and former top prospect Zack Wheeler.
Unfortunately when two top-end starters, who have collaborated for a combined career 3.00 ERA, also combine for a 4-4 record with a 4.85 ERA thus far, the team cannot possibly succeed.
Wheeler has actually been the brightest spot in the rotation, but rarely goes deeper than five innings into his starts, while Gsellman has been an extreme disappointment as he has produced just one quality start in seven tries.
Coming into the season, the Mets expected left field to provide the largest offensive output in the lineup, and so far it has. How quickly some forget that Michael Conforto was not even guaranteed a roster spot coming out of spring training, and was not expected to regularly contribute to the team this season.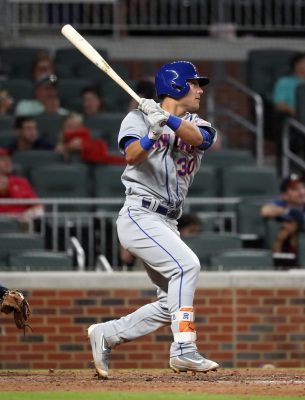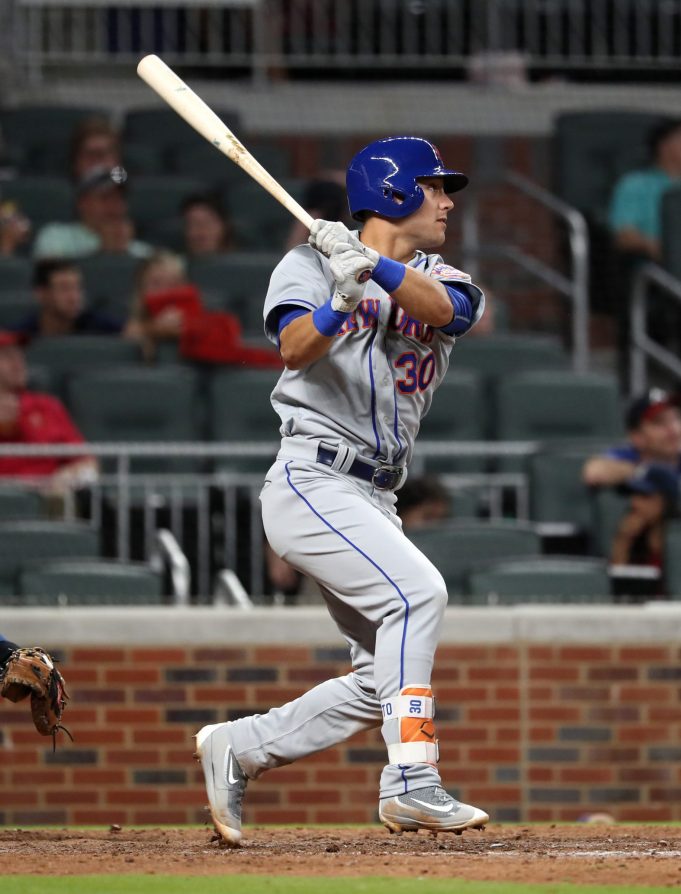 Now, through almost 40 games he's slashing .327/.413/.654 with nine home runs and 24 RBIs.
Before the season, that stat line would be expected from injured slugger Yoenis Cespedes at this stage of the season. So in theory, the Mets have not lost any predicted production from the Cespedes' injury.
Now on to the last injured star, Jeurys Familia. The Mets had no idea what the details of Familia's suspension would be heading into this year. Therefore, they had to prepare their bullpen to handle the rigors of the early season, without their star closer for an uncertain amount of time.
It has been thoroughly reported that the Mets will be without Familia for an extended period due to a blood clot, but in theory if he had been given a 40-game suspension, this was the bullpen the Mets were prepared to run out there night in and night out in his stead.
This 'pen now offers fans a glass half full mindset, because the numbers just can't get any worse. Hansel Robles and Fernando Salas were supposed to handle late inning duties, with Addison Reed filling in at the closer spot.
Robles and Salas both sport ERA's over 5.00, while Reed's sits at 3.86 — a far cry from the 1.97 ERA he registered last season. These three important relievers made vital contributions in 2016, but have so far severely regressed this season.
To make matters even worse, Curtis Granderson and Jose Reyes, who were penciled in as starters, continue to hit below .200.
So when general manager Sandy Alderson inevitably looks for an area to place blame for this poor season, maybe it should be considered that some of those extreme disappointments are currently playing on the team, not on the disabled list.
The reality of the situation is the Mets were relying on these players to produce, but are now facing the ill effects of their underperformance, and aging in some cases. Injuries are flat out no longer a valid excuse for this team with so many players just not contributing near up to par.