The rotation is belittled by injury and inconsistency, and with no solution in sight, it's time to start building the 2018 New York Mets.
W
ith
Noah Syndergaard
out until at least August, a lost
Matt Harvey
and
Robert Gsellman
, a struggling
Jacob deGrom
, a (still) rusty Zach Wheeler, and an incompetent bullpen, the Mets have found a recipe for disaster.
Currently, the New York Mets find themselves with the, statistically speaking, worst pitching staff in baseball.
If the Mets continue to struggle they must explore their options. Rather than rush Thor, Steven Matz, Seth Lugo and Jeurys Familia back, it makes sense for the Mets to be sellers at the trade deadline come July.
General manager Sandy Alderson should explore the route the 2016 Yankees took when they struggled last season. Selling expendable assets and re-tooling for 2018.
The Mets have a plethora of highly valuable players that are set to be free agents after this season and next season. On top of that fact, the Mets already have the majority of their replacements in house.
This sets up a potential transition year for the Mets staff, as they could sell their rentals a bit higher than market value.
Let's take a look at some key Mets set to be free agents after this season and next:
2018 Free Agents
Lucas Duda will not be starting for the Mets next season. Having top prospect Dom Smith nearly ready, it would make no sense for the Mets to pay Duda, so why not explore his trade value on the market?
A powerful, left-handed defensive first baseman is extremely valuable to contending teams.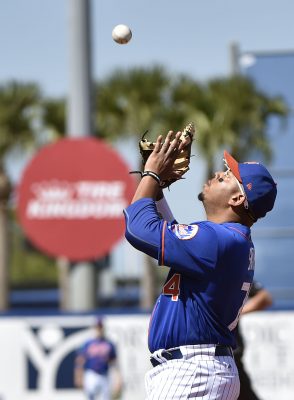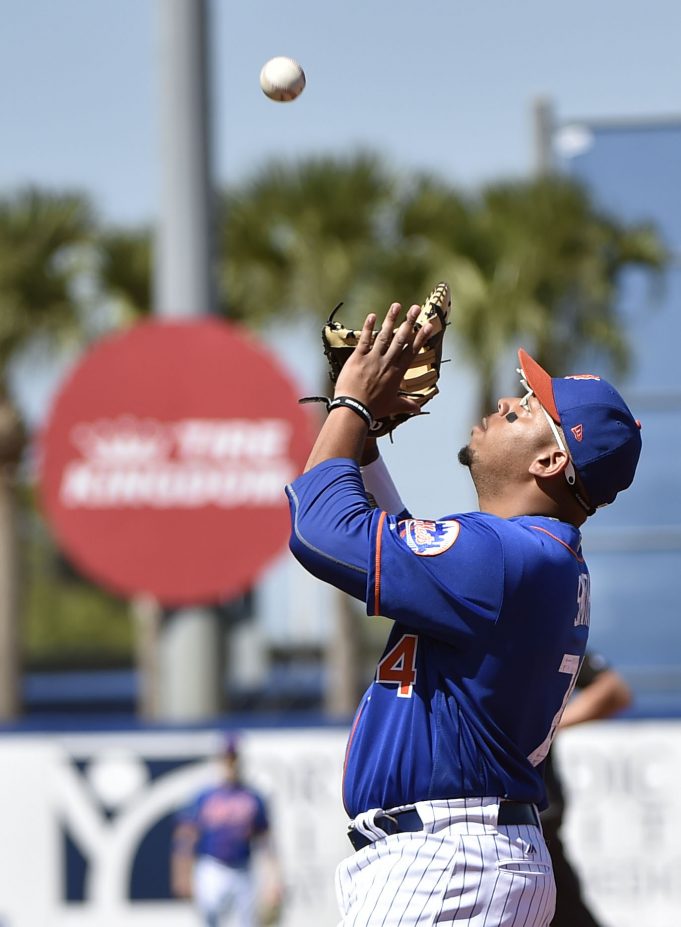 With Mike Napoli and Carlos Santana off to slow starts, the Texas Rangers and Clevland Indians could be prime partners. Last season, both of these teams proved they were serious about 'winning now', by acquiring Lucroy and Andrew Miller, respectively.
The Mets are loaded with MLB ready prospects that can play the middle infield, such as Amed Rosario, Gavin Cecchini, T.J. Rivera, Matt Reynolds and even Wilmer Flores. If they choose to sell, trading Walker would make the most sense, especially given his injury history and comparable salaries.
Replacement: Wilmer Flores would take over Super Utility
While the value of Jose Reyes may not be too high, he is being paid the MLB minimum salary. For $535,000, the Mets can sell a player who can play three positions, possess speed, and post-season experience. Teams needing depth would send a prospect the Mets' way for Jose.
The Mets have two locks for their outfield next season: Yoenis Cespedes and Michael Conforto. Both are corner outfielders, so hopefully, the Mets find themselves a true center fielder. If not, trading Grandy and letting Nimmo play center the rest of the season is very smart. Will not only give Nimmo experience, it will show the Mets what type of player they have.
Curtis Granderson is a very streaky hitter with a good reputation on and off the field. If he turns his season around a bit, teams would want Curtis.
As of now, if the Mets traded Jay Bruce they would bring in the jackpot. Jay is hitting for not only a high batting average, but with extreme power. This combination is rare, and there would be a bidding war for Bruce.
Both Addison Reed and Fernando Salas will also be free agents after this season. We witnessed last season just how great of a haul a team could get for a top reliever, in which the Mets have in Reed.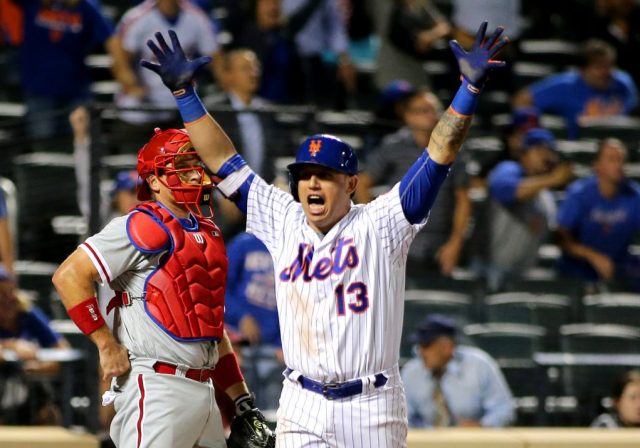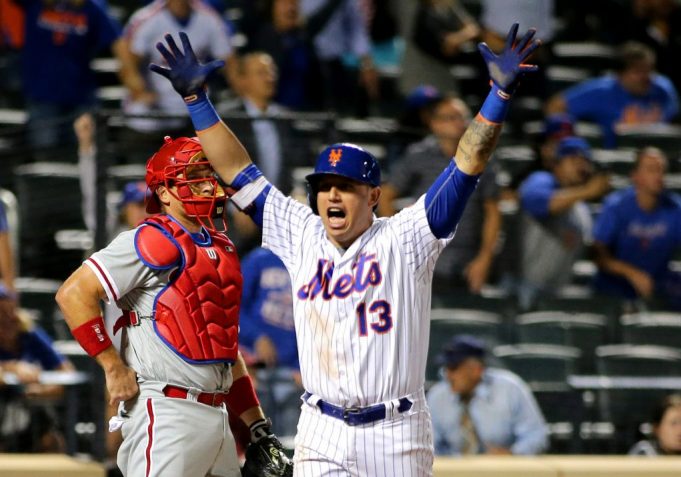 2019 Free Agents
Replacement: Amed Rosario, who will be starting next season
Amed Rosario is the future of this franchise. The Mets and their fans have been waiting on him for years, and it appears he is ready. Cabrera was a nice stop-gap for the Mets, but nothing more.
Unless the Mets want to keep Cabrera along for depth and veteran experience, they should stack the farm system and trade him.
Rotation: Syndergaard, deGrom, Matz, Wheeler, Gsellman/Lugo
Oh what could have been. The former 'Dark Knight' is merely a shell of his former self on the field, and a total diva off the field. At this point, I do not think any team would trade for Harvey, but the Mets need to plan for Matt not being a part of the franchise moving forward. The rotation above, along with adding depth through free agency, should be successful. If they do not trade Harvey this season, give him a chance to prove his worth in 2018.
Both Jerry Blevins and Jeurys Familia are free agents after next season. While I am not in favor of trading these arms quite yet, having the extra year of team control skyrockets their trade value.
All of the options for replacements I have listed are already in the New York Mets' organization. Therefore, are extremely cheap.
While selling is never fun, especially for a team who many thought would get deep into the postseason this October, it may be a necessary evil. This move would give the young prospects a chance to get needed at-bats at the major league level, clear cap space, significantly boost the Mets farm system, and make them more competitive for years to come.
Just take a look at the Yankees.
So, on top of having young talent, the Mets will have a lot of money available for next season's free agent class, if they choose to sell. Hopefully, the 2017 season will prove to the Mets front office that it is simply unacceptable to not sign one free agent from a different team.
The Mets need to add pitching depth, figure out a long-term solution to 3B, add speed, and get younger. The in-house talent and the money selling would take off the books is more than enough for the Mets to make serious moves this winter.