2017 was on track to be the year of the New York Mets' incredibly deep starting staff, but that dream has quickly been pushed aside.
T
he
New York Mets
opened the season with so much starting pitching depth, featuring the likes of
Noah Syndergaard
,
Jacob deGrom
,
Matt Harvey
,
Steven Matz
,
Zack Wheeler
,
Robert Gsellman
and
Seth Lugo
.
But that laundry list of solid or better starting arms quickly dimished, as Syndergaard, Matz and Lugo all succumbed to long-term injuries, deGrom hasn't been his ace-self, Gsellman and Wheeler have struggled to be consistent and Harvey went as far to add a three-game team suspension on top of his already very un-"Dark Knight" season.
Baseball, however, has some of the largest sects of free agents available of any national sports league that can be used for any franchise in a situation similar to that of the Mets to begin the turning around process before the season becomes too far gone.
Mets general manager Sandy Alderson began that process already, picking up Tommy Milone off of waivers from the Milwaukee Brewers recently, and the lefty posted good numbers in his first start in Flushing.
So without further ado, here are a few other free agency options that could help improve the Mets' league-worst starting rotation.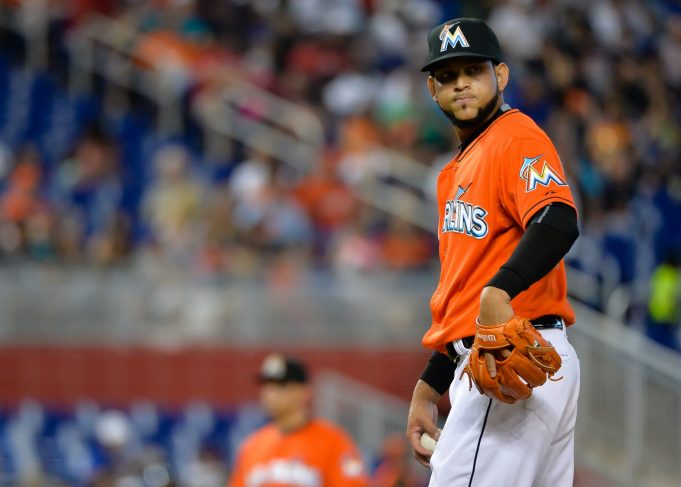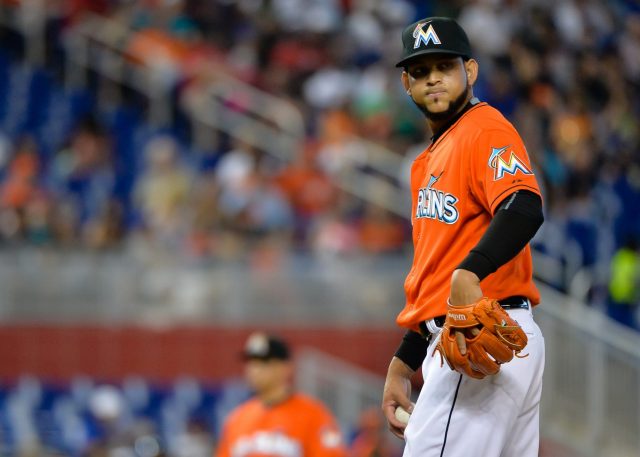 A former member of the Mets' National League East rival Miami Marlins, Alvarez has long been considered a player that had upside potential.
In as recently as 2014, Alvarez compiled a 12-7 record, with a 2.65 ERA, 1.23 WHIP and 111 strikeouts to just 33 walks. The righty even threw three complete game shutouts that year, leading to his 12th place finish in the NL Cy Young vote.
2015 was not as kind to Alvarez though, as he was forced into two separate disabled list stints during the first couple months of the season, both with shoulder inflammation. This made it so he could only amass four starts on the year, ending with a 6.45 ERA.
As was likely predicted, Alvarez needed shoulder surgery in 2016, directly after signing with the Oakland Athletics. He was placed on the DL on April 3 and never made it back to the bump all season.
But with those injury issues aside, Alvarez could be a sneaky pickup for the Mets, especially being that he's still just 27-years-old and owns a career 3.80 ERA.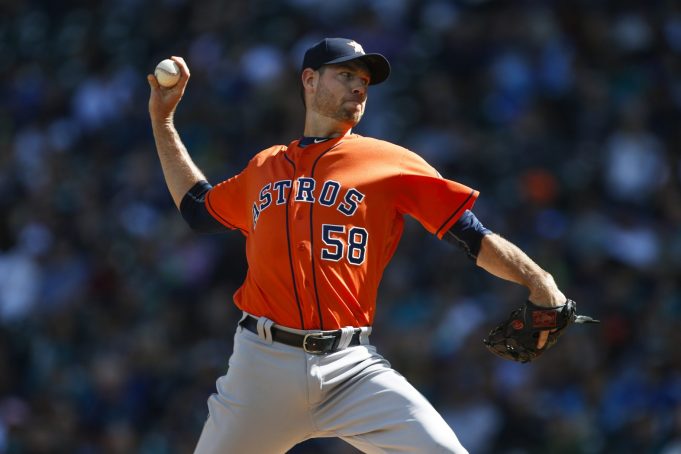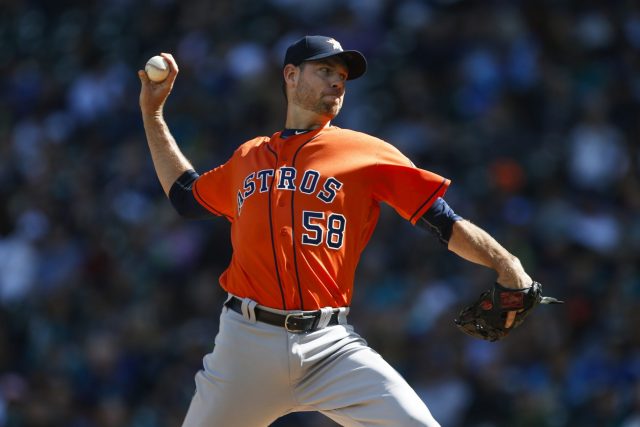 While many have reported that Fister is finally close to signing with a new team, Joel Sherman of the New York Post believes that the Mets are not serious players to pick up the former Washington National. But until a signing becomes official, along with the continued rapid deterioration of the Metropolitans' rotation, anything is possible.
The righty finished eighth in the NL Cy Young vote in 2014 — a performance that included a 2.41 ERA and 16 wins — another testament to how good Fister can be. He also has a 3.60 career ERA over eight seasons in the majors.
Standing at 6-foot-8, Fister has a Chris Young-like ability to throw the ball down at hitters. That has led to a lot of groundballs during his time in the MLB, a type of pitching that the Mets' K-hungry staff sometimes can lack.
While the 4.64 ERA that Fister ended 2016 with is somewhat disappointing, the righty did have three months throughout the season where he posted a 3.15 ERA or lower, with his final month seriously inflating a solid year's work on the mound.
Fister's veteran presence could be a welcome addition to the Mets' staff, possibly providing them a Bartolo Colon-esque motivation.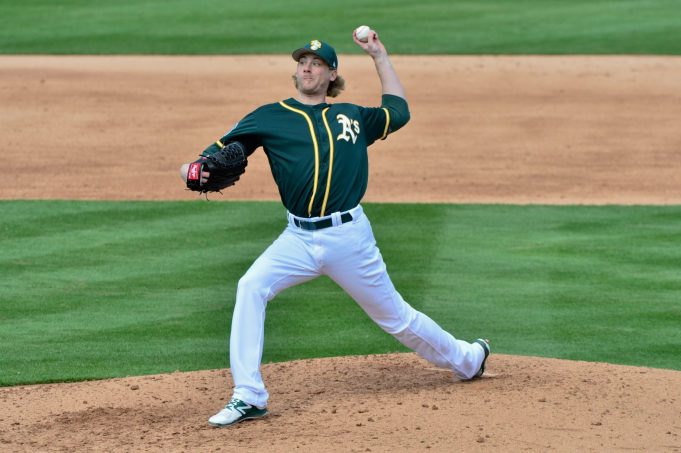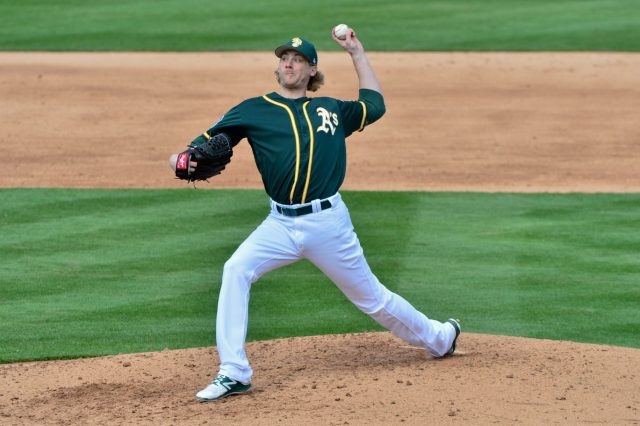 Detwiler just recently opted out of his minor league deal with the A's, becoming a free agent immediately after not receiving much consideration for a starting gig in the Bay Area.
But the lefty has shown some ability in the past, including compiling a 3.82 ERA over 132 games with the Nationals from 2007-2014, 69 of which were starts. Through his nine-year career, Detwiler has also produced a sub-1.0 HR/9 rate, showing that he doesn't leave many pitches over the plate.
While not a strikeout pitcher, Detwiler can provide add a solid control-heavy approach to any staff — again something lots of the Mets' starters are currently lacking in large amounts.
It wouldn't be the flashiest signing in Mets history, but Detwiler could be a valuable arm to have, especially since he has significant experience pitching out of the bullpen as well.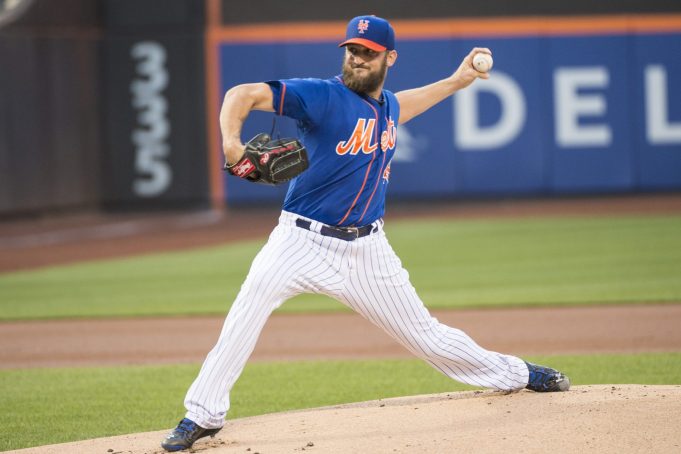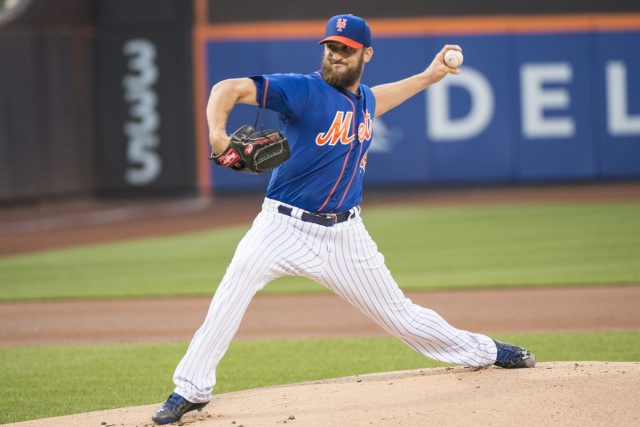 Hold your seats Mets fans, Niese could make a comeback to Queens.
Largely considered to be one of the least liked ex-Met starters of the last few seasons, Niese hasn't become totally irrelevant just yet, as he nearly made the New York Yankees' 25-man roster just a couple months ago.
But while the southpaw struggled all of 2016 between the Mets and Pittsburgh Pirates, posting a combined 5.50 ERA with the two clubs, his track record as a starter remains strong. In fact, removing last season's issues from his career brings his lifetime ERA to a 3.91, along with less than 1.0 HR/9 rate.
Niese was, at his core, another groundball-heavy pitcher that induced double plays and limited extra-base hits.
His recent experience in the bullpen would also significantly play up his value to Alderson, as once the Mets' currently injured arms return, Niese could continue to provide value for the squad.