You'd think as players and pitchers drop like flies, the Mets losing ways would continue. Not so fast.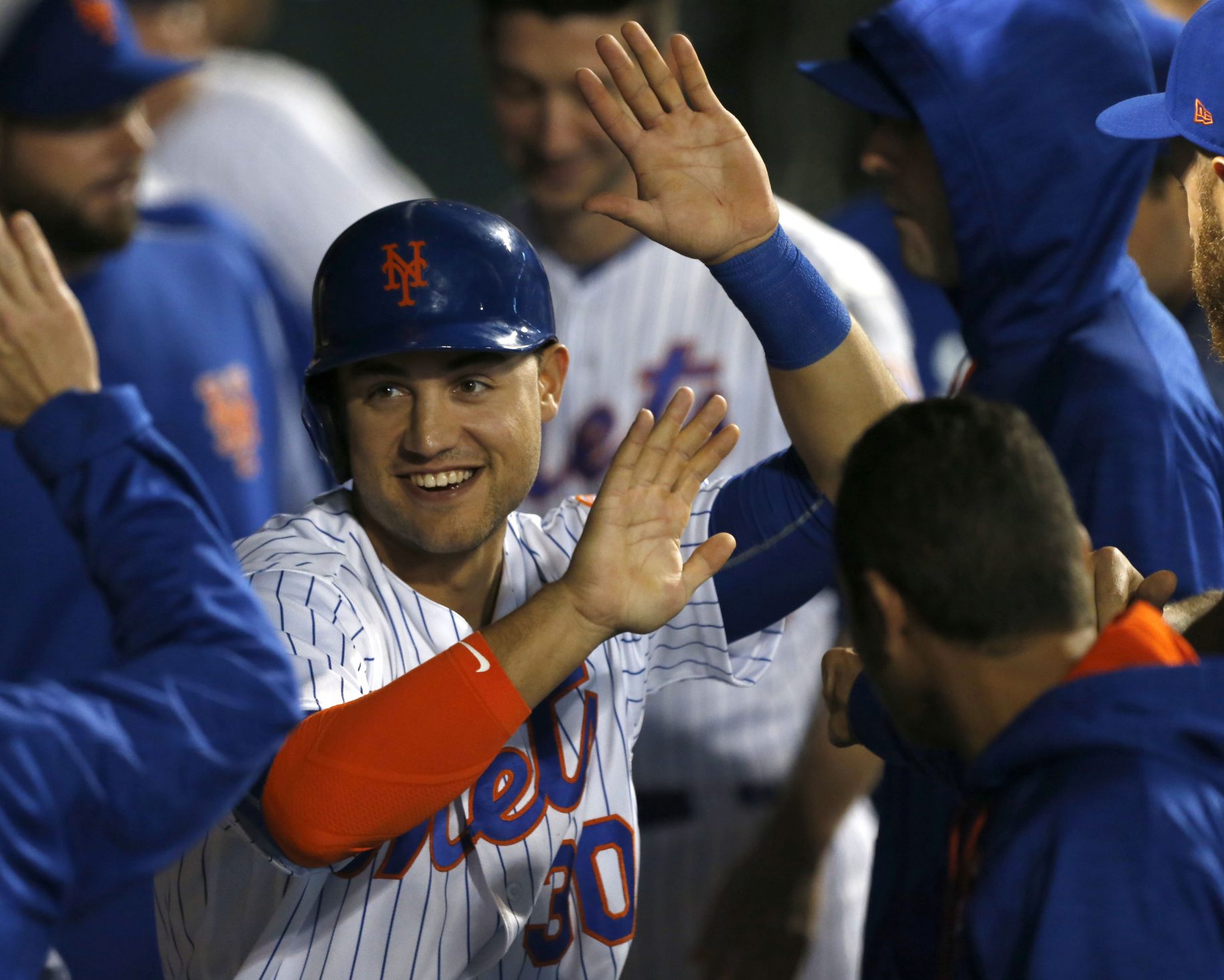 The profound depth of the New York Mets has risen to the occasion.
Over the last two weeks, the Mets have slowly pulled themselves out of free-fall and are taking back the season. Despite the relentless 23-5 loss against the Washington Nationals, the Mets took that series winning the first two games, as well as taking two of three in a shortened four-game series against the Braves. Most recently, the Mets won the first two of three against the Marlins. The Amazin' turnaround has been headlined, literally, by Michael Conforto.
The Mets have to get on their knees and bow to Conforto. Has everyone forgotten that he started the season on the bench? Yes! Batting .325 with an on base percentage of .426, Conforto has turned a quarter of his at bats into runs, with 83 plate appearances and 20 RBI's. Taking the leadoff position in incredible fashion, he is playing All-Star baseball without question.
Winning in a spectacular comeback fashion last night, the Mets have continued their winning ways against the Giants.
As dependent as the Mets have been on Yoenis Cespedes, they seem to be keeping their heads above water without him. One could say they are playing even better than just above water.
Having won seven of their last ten, the Mets look comfortable. They can rely on T.J. Rivera to come up for a big hit, as well as rely on him to make a scoop play at first base, a position he never really played last year.
As for pitching, the Mets have now started seven different men including the original five, (which didn't include Matz), Rafael Montero, and Adam Wilk. The recently acquired Tommy Milone is now a part of the club as well, and was set to make his Mets debut against the Giants but was replaced by Montero.
If the pieces fall into place, the Mets can plow through the bottom of the NL East via the Giants (11-22) and defeat the dead even Brewers (16-16).