Kyle Lowry will be one of the top free agents available after opting out of his deal with Toronto, and the New York Knicks must stay away.
O
n Monday, Toronto Raptors point guard Kyle Lowry
announced
 he would opt out of his deal with Canada's lone NBA team.
The Raptors only improved their roster from last season, a season in which they took the Cavaliers to six games in the 2016 Eastern Conference Finals. With the addition of Serge Ibaka and PJ Tucker to shore up their defense, Toronto hoped they could finally climb the mountain that is LeBron James.
After being defeated by the Cleveland Cavaliers in the playoffs yet again, this time in only four games, the Toronto Raptors must come to the realization that this core will simply not be able to get it done against LeBron.
As expected with every big-name free agent, the Knicks are going to be attached to Lowry in the coming weeks leading up to free agency. The team is in need of a franchise point guard and have a history with Lowry.
James Dolan famously blocked a proposed trade to obtain Lowry in 2013. In typical Dolan fashion Lowry went on to become an All-Star in three straight seasons, and the Knicks were left playing guards like Jose Calderon, Raymond Felton, Shane Larkin and the ghost of Derrick Rose.
Lowry is now looking at a deal worth about $150 million over four seasons if he chooses to leave Toronto.
It would not make any sense for Lowry to join a bottom-feeding team like the Knicks when he can join a contender like the San Antonio Spurs or the Los Angeles Clippers barring a Chris Paul departure this offseason, but the Knicks will most certainly try.
The fact of the matter is the Knicks should be looking to spend elsewhere.
Lowry is coming off a season in which he averaged 22.4 points per game and seven assists. Let's say Lowry's scoring production comes down next season drastically to 15 points per game and maintains as assist average of seven per game.
The problem is a 32-year-old point guard has not produced these kinds of numbers since 2010 with Steve Nash putting up nearly 17 points per game and 11 assists for the Phoenix Suns. As a matter of fact, only four players have had seasons of at least 15 points per game and 8 assists this century when they had reached 32 years old. The aforementioned Nash, Allen Iverson, Sam Cassell, and Gary Payton.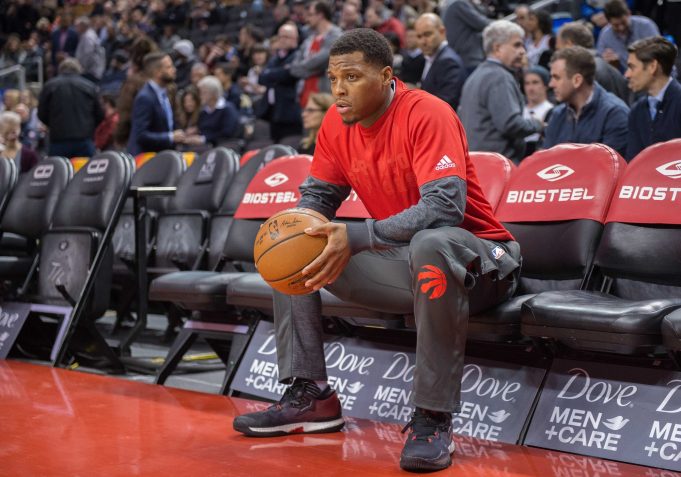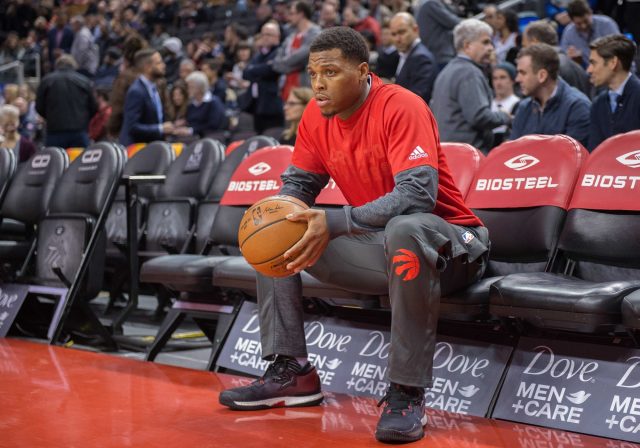 To expect Lowry, who will be 32 later this month, to enter this company will be hard to imagine. It will be even harder to imagine that he will maintain his 22-point, 7-assist stat line, as only three players in NBA history 32 or older has ever replicated or improved these numbers.
Beyond history working against Lowry, the Knicks simply do not have the cap space to fill out a team if they go all in on Lowry. Assuming the Knicks rescind Derrick Rose's cap hold, the Knicks will be a few minor moves, such as a Lance Thomas trade, away from creating enough cap space to sign a max-level player.
The Knicks won a mere 31 games last season. They are more than one player away from building something special in the Garden.
This is a basketball team that struggled on the defensive boards (second most offensive rebounds allowed per game), could not get a stop defensively (108 points per game allowed), fielded one of the worst scoring differentials in the NBA and shot the three-ball at a below average percentage. Kyle Lowry is not going to fix all of this by himself.
Lowry certainly would improve the Knicks a tremendous amount. After all, adding a player coming off three straight All-Star appearances is not likely going to hurt any team as pitiful as the Knicks.
That is, in the first season. By the third year of Lowry's four-year deal, the same quickness that helped Lowry achieve success in the association will most certainly be gone. The same tenacity he shows on defense can't be there when he inevitably loses a step or two, or possibly three, by his mid-30s.
Not only will Lowry's contract prevent the Knicks from rounding out their roster with other contributors, but it will also prevent them in the years to come.
There are going to be point guards this summer such as Darren Collison or Jeff Teague who the Knicks can use cheap stopgaps to carry them over until their young players develop. These are guards who will not come attached with a hefty price tag, who have experience in the NBA and offer the Knicks above average PERs.
For Lowry, there are going to be much better options, especially if he hopes to leave the LeBron James dominated Eastern Conference and go out west.
The Knicks and Lowry will be better off going their separate ways this summer, no matter how many fans clamor for the possibly soon to be Raptor to come to the mecca.